Dear Aspirants,
The General Awareness Section of Banking Exams covers numerous sections in it like Banking Awareness, Static GK, and Current Affairs. But the most important thing that you might have noticed is that both the
Banking Awareness and Static Awareness questions asked in the General Awareness Section are based on Current Affairs only.
The questions on Static and Banking Awareness are related to the countries, events or anything that has been in news for a while.
Here is the Daily GK Update to get you acquainted with the top events that made the headlines today!!
National News
1. 106th Session of Indian Science Congress Concludes in Jalandhar
i. The 106th session of Indian Science Congress (ISC), 2019 concluded in Lovely Professional University, Jalandhar, Punjab. The five-day session was inaugurated by PM Narendra Modi and attended by Union Science & Technology Minister Dr. Harsh Vardhan.
ii. As a part of the Indian Science Congress, Women's Science Congress was held which was inaugurated by Union Minister for Textiles & Industry Smt. Smriti Zubin Irani. The major attractions were the 55-feet, 25-ton massive robot 'Metal Magna' installed at the entrance gate.
2. 4th Edition Of Raisina Dialogue Held In New Delhi
i. The fourth edition of the Raisina Dialogue has begun in New Delhi. Norway Prime Minister Ms. Erna Solberg delivered inaugural address in presence of PM Narendra Modi and External Affairs Minister Sushma Swaraj.
ii. The theme of the Dialogue this year is "A World Reorder: New Geometries; Fluid Partnerships; Uncertain Outcomes".
3. HRD Ministry Introduced a 70-Point Grading Index To Assess The Quality Of School Education
i. The HRD ministry has introduced a 70-point grading index to assess the quality of school education offered by states. A state performance grading will be done wherein the states will be marked out of 1,000 scores on 70 parameters.
ii. HRD Minister Prakash Javadekar stated that it will give the correct picture of where every state stands. There will be a fair competition to improve each other's performances.

4. In A Historic Move, Private FM Channels Permitted to Carry All India Radio News
i. Union Minister of State (IC) for Information & Broadcasting and Youth Affairs & Sports, Col. Rajyavardhan Rathore (Retd.) launched the sharing of All India Radio News with private FM broadcasters. This will be done free of cost, on trial basis initially till 31st May, 2019.
ii. Any Private FM broadcaster which intends to broadcast the news bulletins will first have to register with News Services Division: All India Radio.
Static/Current Takeaways Important For IBPS Clerk Mains Exam:
Chairman of Prasar Bharati is A. Surya Prakash.
CEO of Prasar Bharati is Shashi Shekhar Vempati.
5. 1st Ever Global Aviation Summit To Be Held In Mumbai
i. In a first, the 2-day long Global Aviation Summit 2019 with the theme "Flying for all" will be organized by the Ministry of Civil Aviation (MoCA) in collaboration with FICCI from January 15-16, 2019 in Mumbai, Maharashtra.
ii. The summit is supported by International Civil Aviation Organization (ICAO), Federal Aviation Administration of US (FAA), International Air Transport Association (IATA), CiviI Air Navigation Services Organisation (CANSO), Airports Council International (ACl) and Association of Asia Pacific Airlines (AAPA).
Appointments/Resignations
6. Sheikh Hasina Sworn-In As Bangladesh PM For 4th Term
i. Sheikh Hasina sworn-in as the Bangladesh Prime Minister for the fourth term. It is her third consecutive term after her victory in the 11th Parliamentary elections.
ii. President Mohammad Abdul Hamid administered the oath of office to Sheikh Hasina in Dhaka. This is the first time Hasina is forming a cabinet with the members of her own party.
Static/Current Takeaways Important For IBPS Clerk Mains Exam:
Bangladesh Capital: Dhaka, Currency- Bangladesh taka.
7. Malaysia's King Muhammad V Becomes 1st Monarch To Resign Before Completing Tenure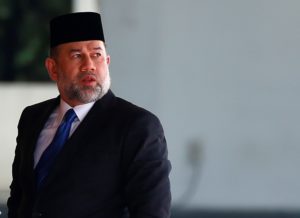 i. Malaysia's King Muhammad V abdicated after two years on the throne, the first time a monarch has stepped down before completing their five-year tenure.
ii. The king's resignation took effect immediately. A week ago, the king, 49, had resumed duties after spending two months on medical leave.
Static/Current Takeaways Important For IBPS Clerk Mains Exam:
Malaysia Capital: Kuala Lumpur, Currency: Malaysian ringgit.
8. Kumar Rajesh Chandra Appointed Director-General of SSB
i. Civil Aviation Security head and senior IPS officer Kumar Rajesh Chandra was appointed as the director general of the Sashastra Seema Bal (SSB).
ii. Chandra, a 1985-batch IPS officer of Bihar cadre, is at present the director general of the Bureau of Civil Aviation Security (BCAS). He has been appointed as SSB DG up to December 31, 2021, i.e., the date of his superannuation, the order said.
Static/Current Takeaways Important For IBPS Clerk Mains Exam:
The SSB, which has about 80,000 personnel, guards India's borders with Nepal and Bhutan.
9. Alok Verma Reinstated As CBI Chief By Supreme Court
i. Alok Verma has been reinstated as the CBI chief by the Supreme Court, three months after the government divested him of his powers and sent him on forced leave. Alok Verma and his deputy Rakesh Asthana were both sent on leave in October amid a bitter feud between the CBI's top two.
ii. Supreme Court strikes down CBI Chief Alok Verma's removal. However, at present, Alok Verma cannot take any major policy decisions. Supreme Court stated that the High Power Committee under the DSPE Act needs to act within a week to consider Alok Verma's case.
Static/Current Takeaways Important For IBPS Clerk Mains Exam 2018:
The 46th Chief Justice of India is Mr. Ranjan Gogoi.
10. Jim Yong Kim Resigns As President Of The World Bank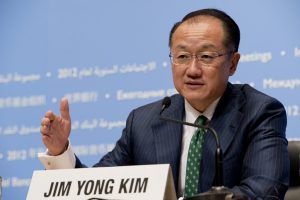 i. World Bank President, Jim Yong Kim has made the surprise announcement that he is stepping down after six years in the post. His resignation will take effect from 1 February.
ii. Mr. Kim, 59, was not due to leave until 2022 after he was re-elected for a second five-year term in 2017.

11. CSO Forecasts Indian Economy To Grow At 7.2% In 2018-19
i. Releasing the first advance estimates of National Income for 2018-19, Central Statistics Office (CSO) stated that the growth in GDP during 2018-19 is estimated at 7.2% as compared to the growth rate of 6.7% in 2017-18, mainly due to improvement in the performance of agriculture and manufacturing sectors.
ii. Economic Affairs Secretary Subhash Chandra Garg described the 7.2% GDP growth projection as very healthy. Mr. Garg stated that India continued to remain the fastest growing economy in the world and at current prices, GDP grows by 12.3% rising to 188. 41 lakh crore.


12. Per Capita Income Doubled In 7 Years: CSO
i. The income earned by an average Indian doubled in 7 years, from Rs 63,642 per year in 2011-12 to Rs 1.25 lakh in 2018-19, the first advance estimates of national income released by the Central Statistics Office (CSO) show.
ii. The year-on-year growth in per capita income had touched its bottom in 2017-18 under the current national accounts series (the base year 2011-12) at 8.6 %. In 2018-19, it has bounced back to 11.1%. Per capita net national income in nominal terms has been taken as an indicator representative of the average income per person.