Read the most important current affairs of 9 October 2023. Today Current Affairs covers the headlines on Swaminarayan Akshardham temple, RBI doubles UCB gold loan limit, World Post Day 2023, David Warner completed 1000 runs in ODI World Cup.
Top 19 Current Affairs and News Headlines of 9 October 2023
National News
1.India To Observe 10 Oct As Good Manufacturing Practice Day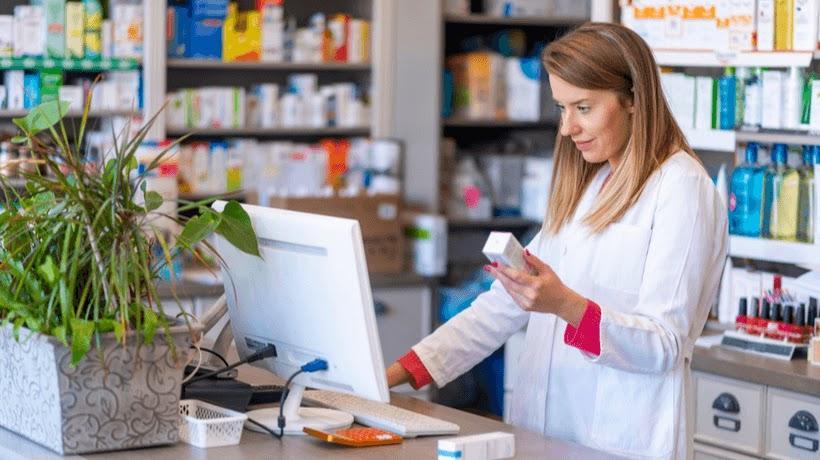 The Indian government, in collaboration with the Indian Drugs Manufacturers' Association (IDMA), is set to observe the first-ever National Current Good Manufacturing Practice Day (cGMP Day) on 10th October.
This initiative aims to underscore the importance of adhering to cGMP guidelines in pharmaceutical manufacturing, with a focus on improving product quality and ensuring patient safety.
These guidelines serve as the backbone of pharmaceutical operations, providing essential standards to enhance product quality by regulating various aspects of the manufacturing process, including materials, methods, machinery, processes, personnel, facilities, and environmental conditions.
International News
2.World's Second Largest Hindu Temple outside India Inaugurated in US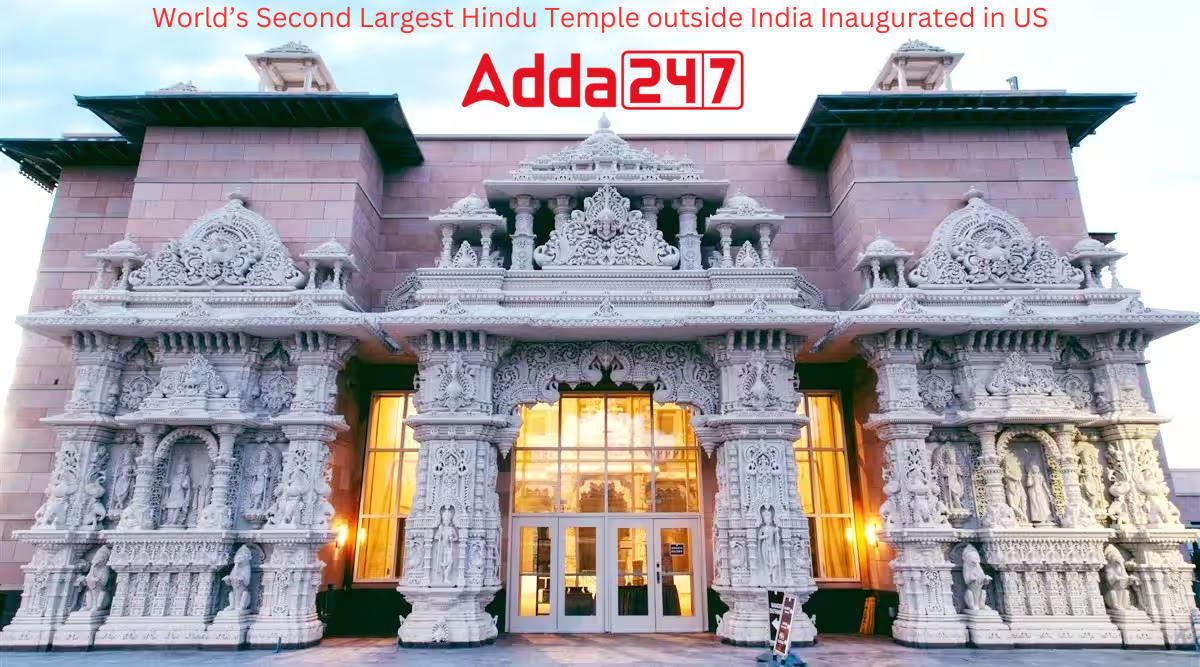 The Swaminarayan Akshardham temple in Robbinsville Township, New Jersey, was inaugurated on 8th October 2023, under the guidance of its spiritual head, Mahant Swami Maharaj.
Measuring an impressive 255ft x 345ft x 191ft, the New Jersey Akshardham temple is the second largest temple globally, only surpassed by Cambodia's Angkor Wat.
This temple represents the third Akshardham, meaning the 'abode of the divine,' constructed by the organization, following two others in New Delhi and Gujarat, where BAPS is headquartered.
3.Biden orders US ships, warplanes to move closer to Israel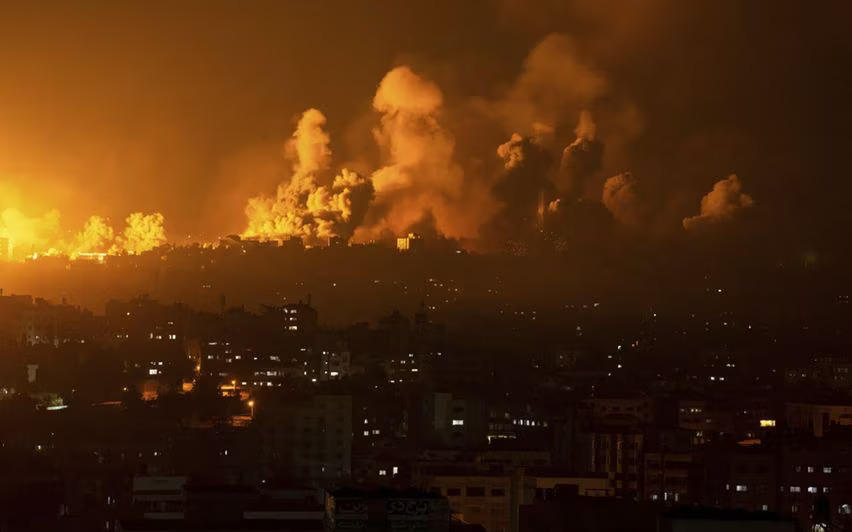 Amidst a recent attack by the Palestinian terrorist organization Hamas, President Joe Biden has promptly demonstrated solidarity with Israel. Given its role as a key arms provider to Israel, the United States is dispatching military reinforcements and aid to strengthen Israel's defense capabilities.
The Pentagon's move to send the aircraft carrier USS Gerald R. Ford and accompanying warships to the eastern Mediterranean, strengthening fighter aircraft squadrons in the region to bolster Israel's defense.
The rapid provision of additional equipment and resources, including munitions, to the Israel Defense Forces, reaffirms the United States' unwavering support for Israel and its people.
Defence News
4.360 Degree Appraisal System Introduced In The Indian Navy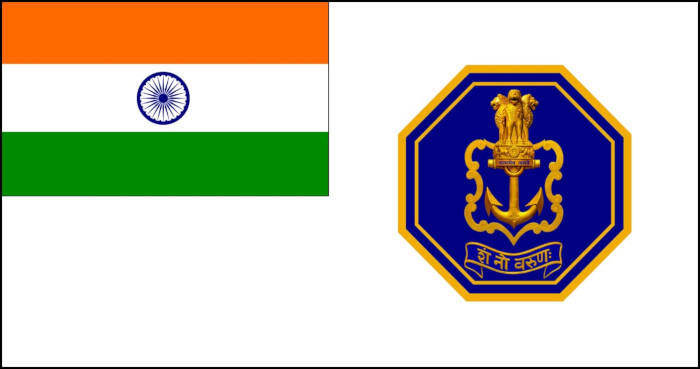 The Indian Navy, known for its commitment to excellence and continuous improvement, has embarked on a transformative initiative known as the '360 Degree Appraisal Mechanism.' This initiative recognizes the invaluable contributions of both women and men in whites and aims to enhance their professional and personal development.
The '360 Degree Appraisal Mechanism' involves a systematic survey process that includes input from a variety of sources, such as peers and subordinates, in addition to the traditional senior officer evaluations.
Incorporating the '360 Degree Appraisal Mechanism' into its promotion process aligns with the Indian Navy's broader mission of remaining a 'Combat Ready, Credible, Cohesive, and Future-Proof Force.'
5.Army concludes 70 schemes under EP-4 worth 11000 Crore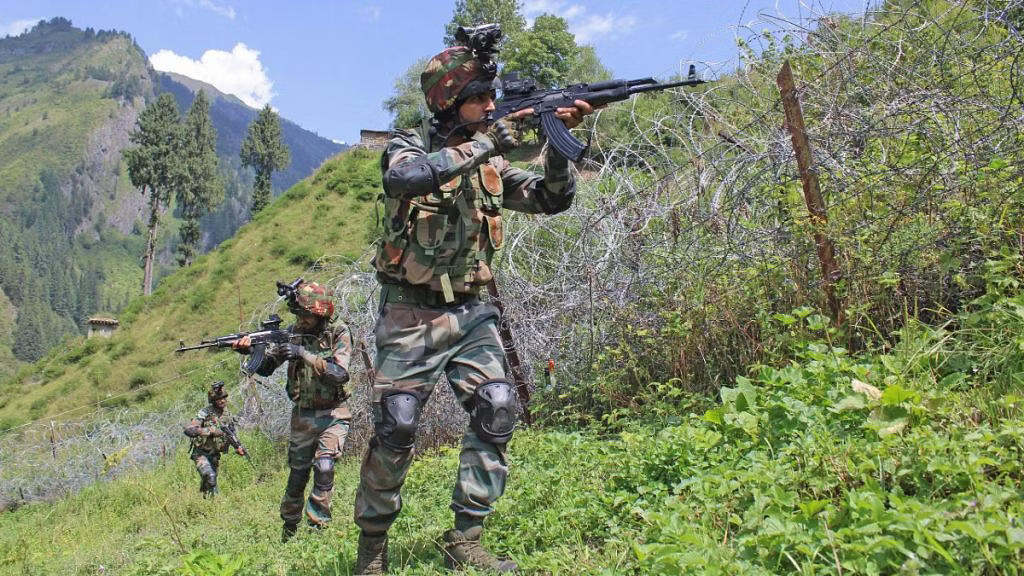 The Emergency Procurement Power (EP) was granted to India's armed forces as an interim measure following the 2016 Uri attacks. This power allowed them to bypass the lengthy procurement process and quickly acquire essential equipment and technology.
The EP was extended to all three branches of the military – the Army, Navy, and Air Force. In the case of the Army, it has been crucial in acquiring various equipment and technologies through approximately 140 schemes spread across four tranches (EP-I to IV).
EP was first introduced in 2016 after the Uri attack to expedite the procurement of necessary items, allowing services to sign contracts worth up to Rs 300 crore each independently. It was reintroduced in 2020 amid tensions along the India-China border, primarily to enhance security along the northern borders.
6.Indian Air Force Unveils New Ensign On Its 91st Anniversary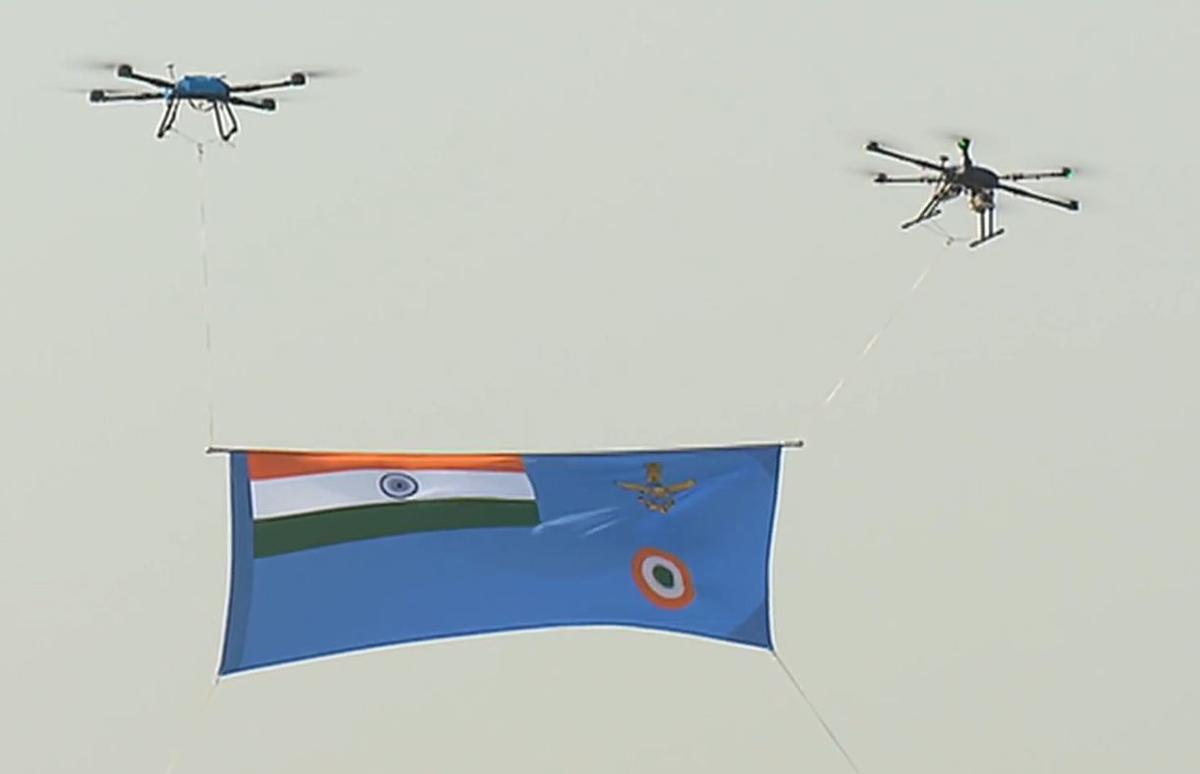 The Indian Air Force (IAF) celebrated its 91st anniversary at the Bamrauli Air Force Station in Prayagraj, Uttar Pradesh. The occasion was marked by the unveiling of the new IAF ensign by Air Chief Marshal V.R. Chaudhari.
This significant event witnessed several historic firsts, including the inclusion of the Air Force crest and the first-ever woman officer to command the Air Force Day Parade. Group Captain Shaliza Dhami made history as the first woman officer to command the Air Force Day Parade.
One of the notable features of the celebration was the introduction of the new IAF ensign. The key change is the addition of the Air Force crest, which now graces the top right corner of the ensign, towards the fly side. This symbolic addition reinforces the IAF's commitment to its identity and heritage.
Economy News
7.GST Council clears a few measures to boost foreign trade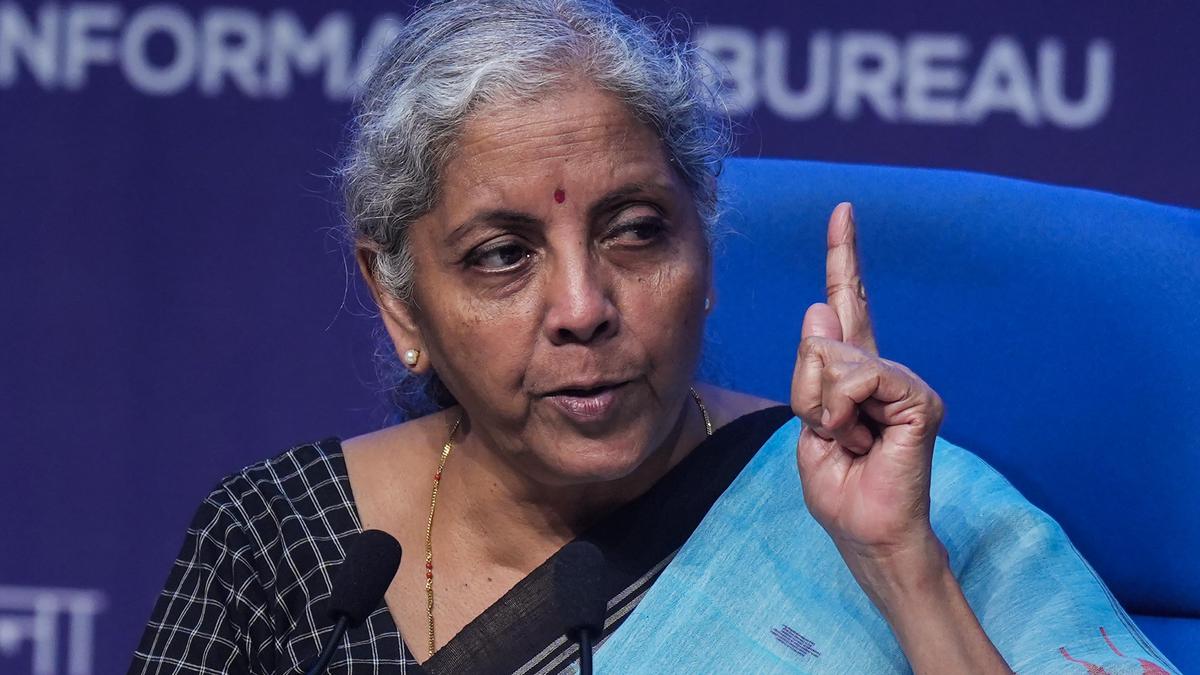 The 52nd GST Council meeting took place under the leadership of Union Minister for Finance & Corporate Affairs, Smt. Nirmala Sitharaman. The meeting covered various important decisions and recommendations related to changes in GST tax rates, trade facilitation measures, and compliance streamlining.
The GST rates for food preparations made from millet flour have been adjusted. If sold loose, it will have a 0% GST rate, and if sold pre-packaged, it will have a 5% GST rate. Imitation zari threads made from metallized polyester or plastic film will be taxed at a 5% GST rate.
Foreign going vessels converting to coastal runs will be subject to 5% IGST. Conditional IGST exemption is recommended for these vessels, provided they reconvert to foreign going vessels within six months. The GST rate on molasses will be reduced from 28% to 5%.
Banking News
8.YES Bank Becomes The First Lender To Offer 'ONDC Network Gift Card'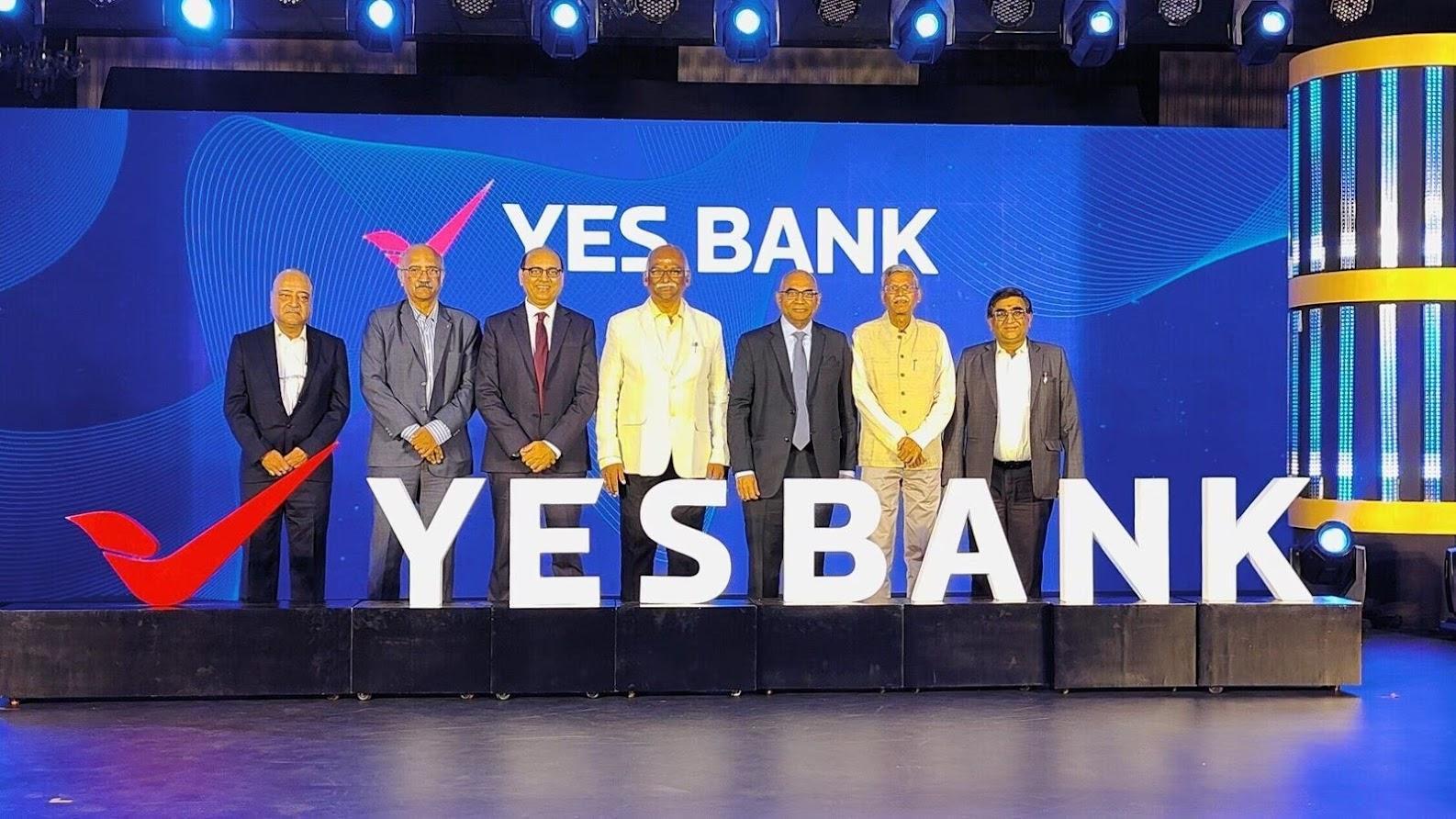 YES Bank, a prominent financial institution in India, has taken a significant leap forward in the digital commerce space by introducing the ONDC Network Gift Card. This move makes YES Bank the first bank in the country to issue such a card. In partnership with the Open Network for Digital Commerce (ONDC), this initiative aims to transform the shopping experience for Indian consumers.
The ONDC Network Gift Card is at the forefront of democratizing digital commerce. Unlike traditional gift cards that restrict usage to a specific brand or store, this concept empowers customers to utilize the gift card for purchasing products from any brand and any seller across a wide array of segments.
The ONDC Network Gift Card leverages the Rupay network, which is a homegrown payment system in India. Customers can load amounts ranging up to Rs 10,000 onto the card. This adaptability makes it suitable for various shopping budgets, from small purchases to more substantial shopping sprees.
9.Indian Navy & SBI join hands to launch Nav-eCash' card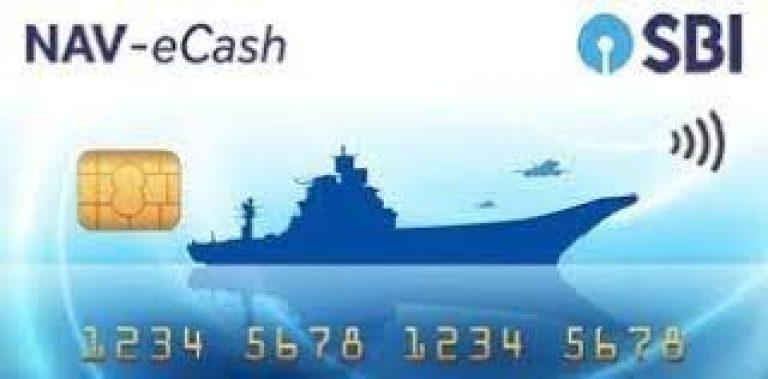 To support the Indian government's Digital India initiative, the State Bank of India (SBI) introduced a new card called NAV-eCash on the Indian Navy's aircraft carrier, INS Vikramaditya. The launch took place on October 1, 2021, at Karwar.
The NAV-eCash card is a significant step toward digital payments. It utilizes dual chip card technology, allowing payments both offline and online. This means it works even without real-time internet connectivity.
In online mode, NAV-eCash functions like a regular debit or prepaid card, offering all standard features. It serves as an innovative solution for cashless transactions, particularly in areas lacking consistent internet access, such as warships at sea, offshore oil platforms, and remote regions.
Business News
10.RBI doubles UCB gold loan limit to ₹4 lakh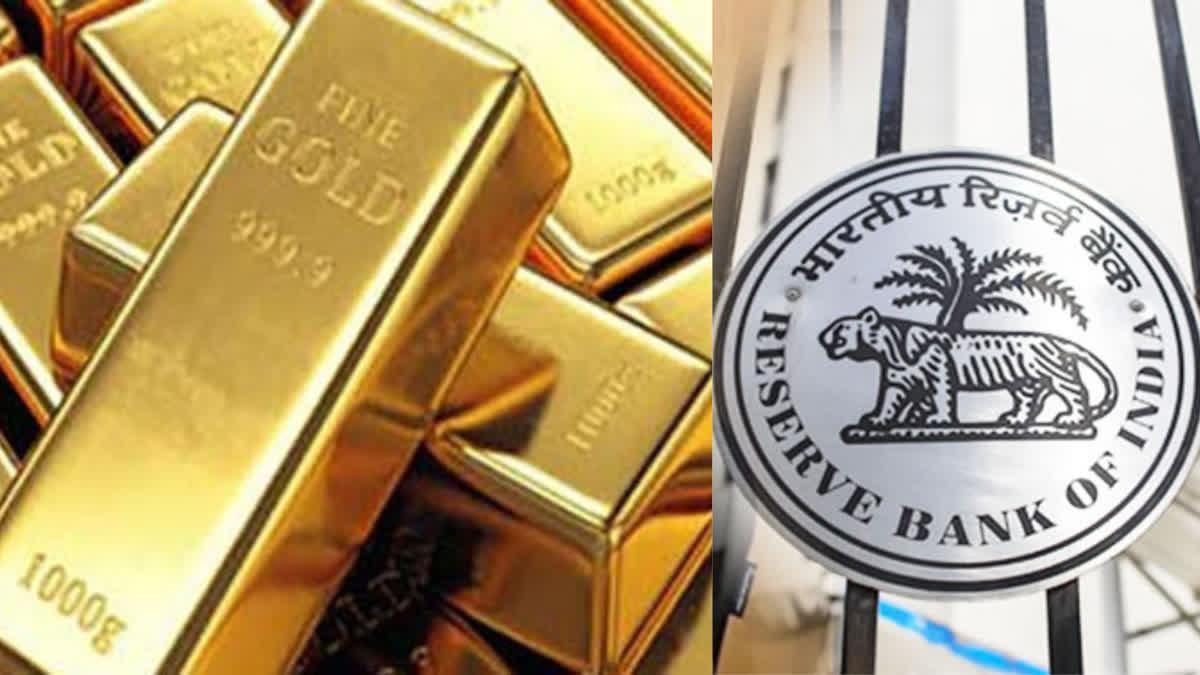 The Reserve Bank of India (RBI) has made an important announcement regarding gold loans offered by urban cooperative banks (UCBs). They have decided to double the lending limits for gold loans under a specific repayment scheme.
RBI has decided to increase the existing limit for gold loans under a scheme called "bullet repayment" from Rs 2 lakh to Rs 4 lakh for urban cooperative banks. This change is applicable to UCBs that have met certain lending targets in the Priority Sector.
In a bullet repayment scheme, borrowers don't need to worry about repaying the loan during its tenure. They only repay the interest and the principal amount at the end of the loan term.
Important Days News
11.Indian Foreign Service (IFS) Day 2023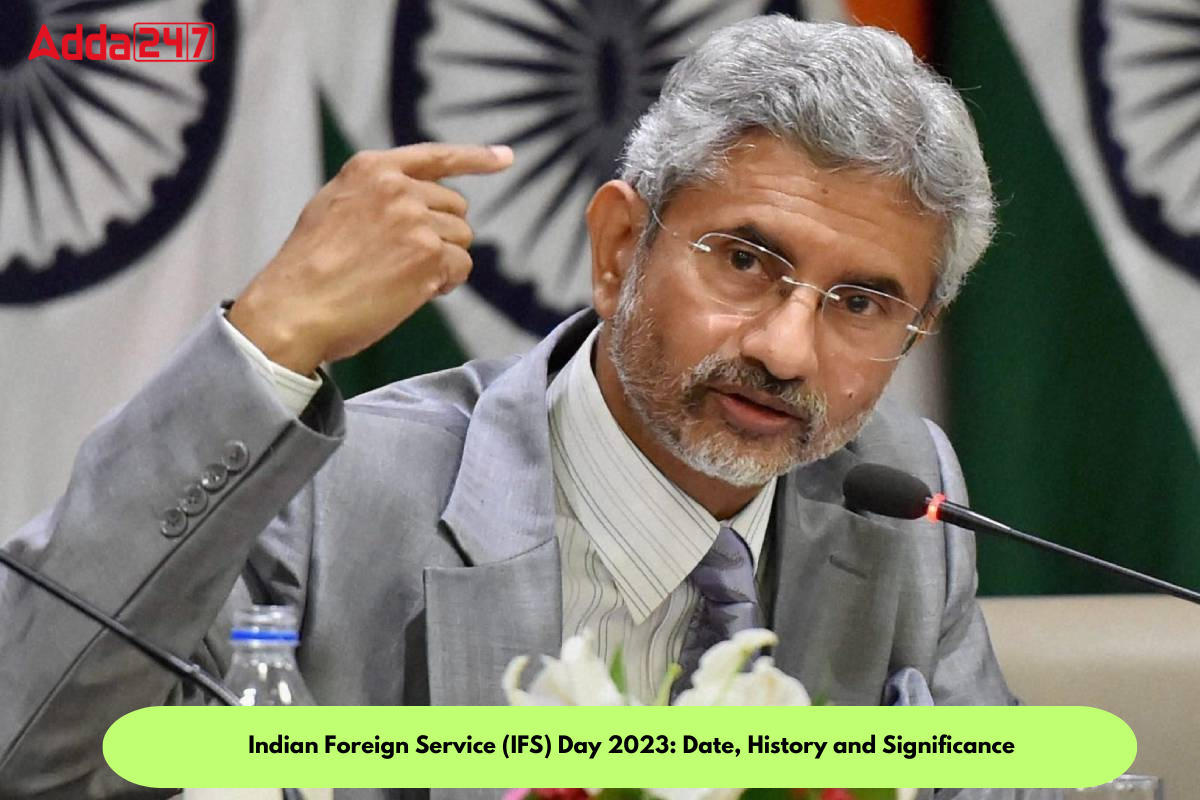 Indian Foreign Service (IFS) Day is an annual celebration held on October 9th. This special day honors the establishment of the Indian Foreign Service, a critical institution for India's diplomatic, consular, and commercial representation worldwide.
The Day serves as a reminder of the invaluable contributions made by diplomats and foreign service officers in promoting India's interests and fostering global cooperation. This day not only honors the past but also looks forward to a future where diplomacy continues to play a vital role in shaping India's international relationships.
The roots of IFS Day trace back to a significant moment in Indian history. On October 9, 1946, the Indian government formally established the Indian Foreign Service.
12.World Post Day 2023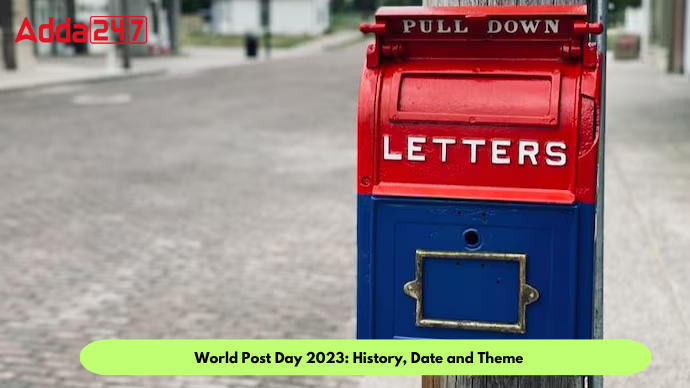 World Post Day is celebrated each year on October 9th to commemorate the creation of the Universal Postal Union (UPU) in 1874.
It's a day to recognize the crucial role that post offices play in connecting communities. Postal operators offer basic financial services to approximately 1.5 billion people worldwide, including payments, money transfers, and savings.
The theme for World Post Day 2023, "Together for Trust: Collaborating for a safe and connected future," underscores the importance of governments and postal services working together to develop a digital single postal territory.
13.Indian Air Force Day 2023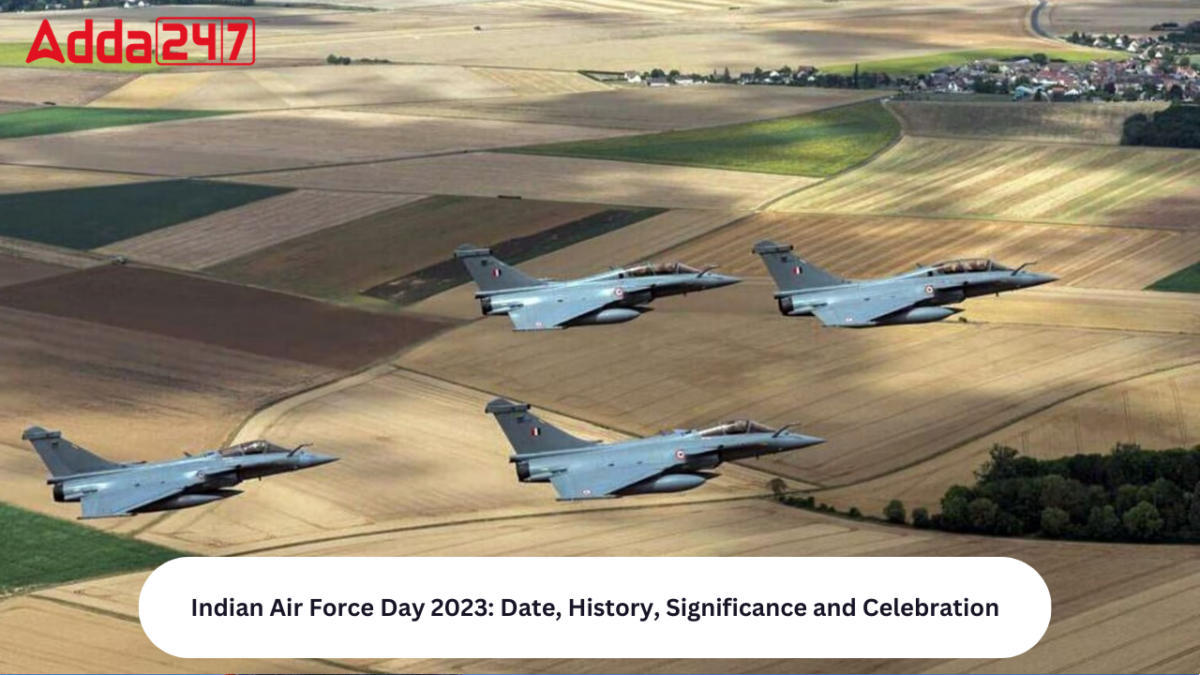 The Indian Air Force (IAF) celebrated its 91st Air Force day on 8 October 2023. This special day was displayed over the holy Sangam area of Prayagraj by the Indian Air Force flying its aircraft in the luv Kush, Sugreev and a Bharat formation along with others.
The celebration of Air Force day marks the participation of total number of 120 aircraft in the air display in Prayagraj. The celebration of Indian Air Force Day marks the establishment of the Indian Air Force was officially established on 8 October 1932 and the first AC flight came into being on 1 April 1933.
The Indian Air Force day 2023's motto is "Nabham Sparsham Deeptham" which means touch the sky with glory. According to some data, the Indian Air Force employs over 1400 aircraft and 1,70,000 personnel.
Agreements News
14.India And Saudi Arabia Tie Up For Green Hydrogen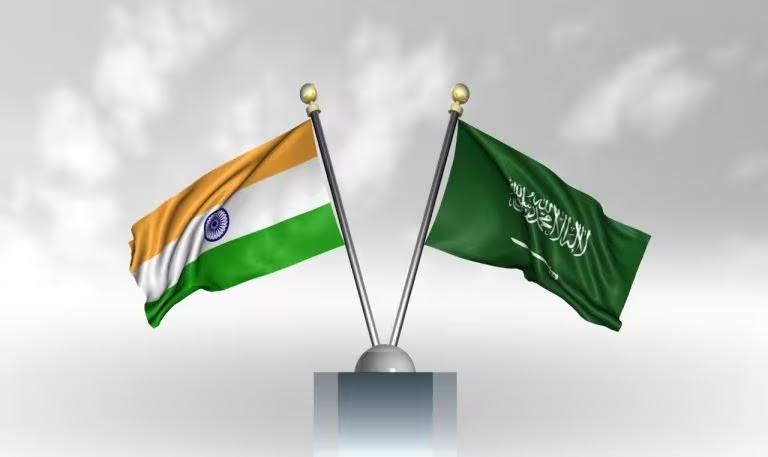 India and Saudi Arabia have signed a Memorandum of Understanding (MoU) on securing a green hydrogen supply chain and collaborating on power grid interconnection.
This significant agreement was formalized in Riyadh during the MENA Climate Week 2023, with Union Minister for Power and New & Renewable Energy, RK Singh, representing India and Saudi Minister of Energy, Abdulaziz bin Salman Al-Saud, representing Saudi Arabia .
To fully realize the potential of energy sector cooperation, both countries have agreed to conduct Business-to-Business (B2B) Business Summits and regular interactions. These initiatives will help establish comprehensive supply and value chains in various areas of energy collaboration.
Awards News
15.Nobel Prize 2023 in Economic Sciences Awarded to Claudia Goldin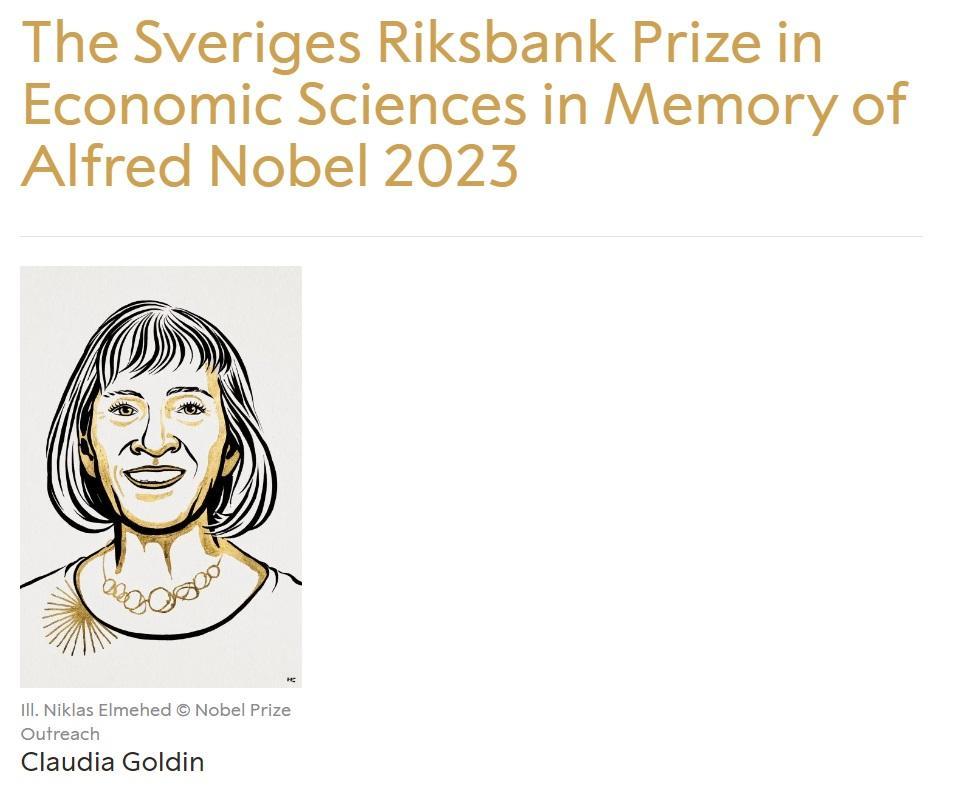 The Sveriges Riksbank Prize in Economic Sciences in Memory of Alfred Nobel 2023 was awarded to Claudia Goldin "for having advanced our understanding of women's labour market outcomes".
This year's Laureate in the Economic Sciences, Claudia Goldin, provided the first comprehensive account of women's earnings and labour market participation through the centuries. Her research reveals the causes of change, as well as the main sources of the remaining gender gap.
Claudia Goldin was born in 1946 in New York, NY, USA. She has done PhD from University of Chicago, IL, USA in 1972. She was Professor at Harvard University, Cambridge, MA, USA.
Sports News
16.David Warner becomes fastest to 1000 ODI World Cup runs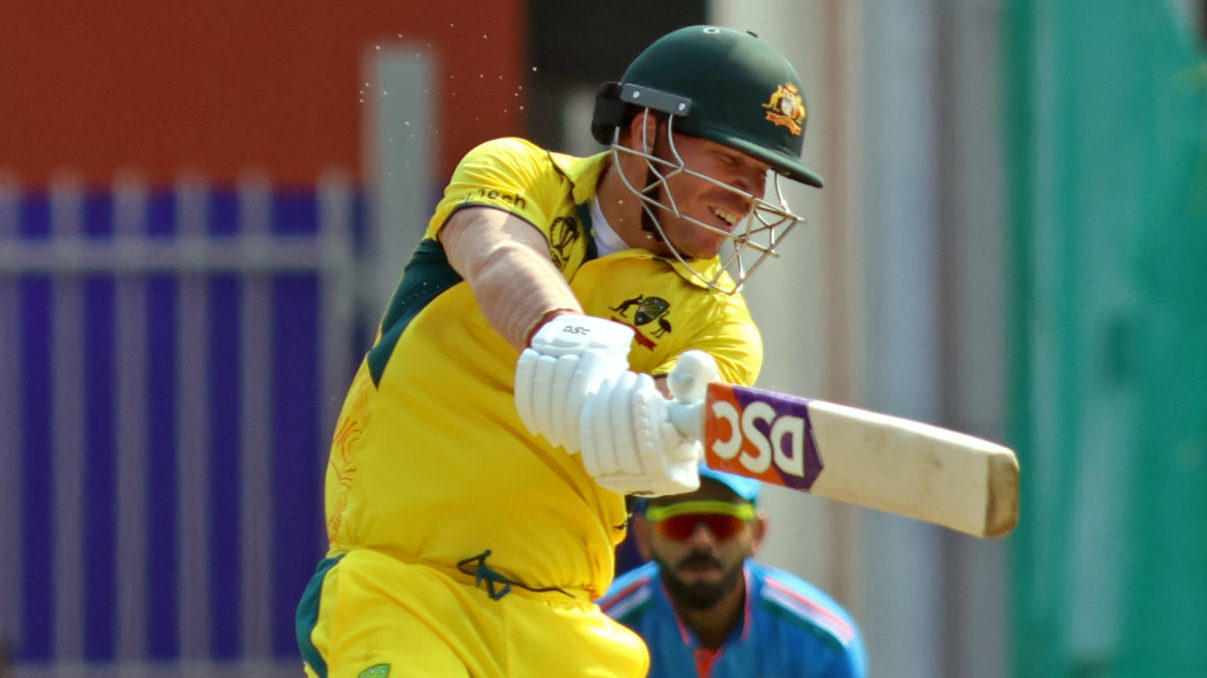 Australia opener David Warner became the fastest batter to complete 1000 runs in ODI World Cup during his side's match against India in Chennai.
Warner reached the milestone in 19 innings to break Sachin Tendulkar and AB de Villiers' joint record of 20 innings. Warner completed the feat within  averaging 62 with three half-centuries and four tons since first being a part of the tournament back in 2011.
Warner has struck three fifties and four hundreds in World Cups so far. India captain Rohit Sharma is also in the contention to get to the top of the list. Warner has won the Player of the Match award four times in the ODI World Cup, with the highest score of 178 against Afghanistan at home.
17.Kenyan Kiptum Breaks Marathon World Record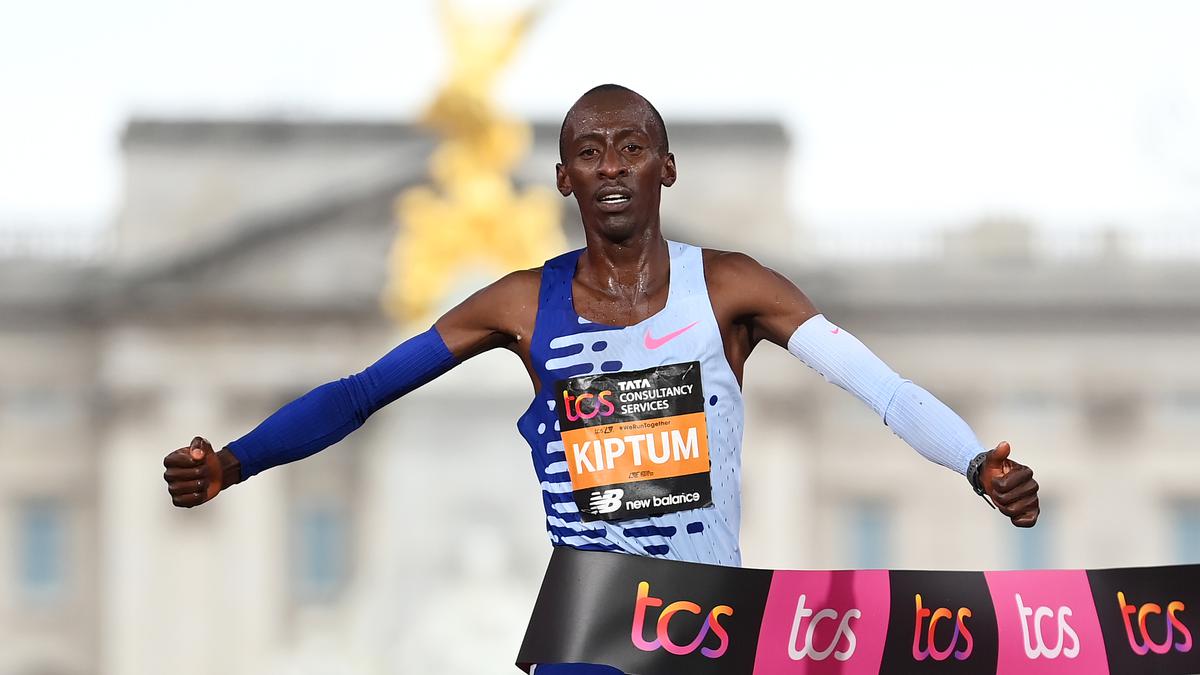 Kenya's Kelvin Kiptum left the running world in awe as he shattered the men's world record, clocking a time of just two hours and 35 seconds, to claim victory at the Chicago Marathon on Sunday. He broke the previous record set by Eliud Kipchoge in the 2022 Berlin Marathon.
Kelvin Kiptum's journey to the pinnacle of marathon running has been nothing short of extraordinary. The young Kenyan had previously secured victories in his first two marathon appearances, first triumphing in Valencia and then repeating his success in the London Marathon. However, Kiptum's record-breaking performance in Chicago surpassed all expectations.
Kiptum's victory marked the third time a men's world record had been established on the streets of Chicago, but it was the first time since Morocco's Khalid Khannouchi achieved the feat in 1999. The Kenyan runner's triumph sent shockwaves throughout the running community, igniting excitement and anticipation for future races.
18.Closing Ceremony Marks the End of the 19th Asian Games in Hangzhou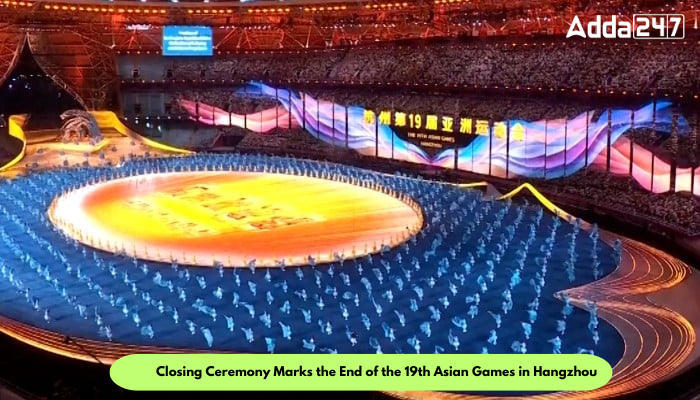 The 19th Asian Games 2023 concluded with a spectacular closing ceremony held at the Hangzhou Olympics Stadium in China. The event celebrated the love and unity between the participating countries, showcasing the cultural diversity and sporting excellence of the Asian nations.
Renowned hockey player P. R. Sreejesh had the honor of being India's flag bearer during the closing ceremony, representing his country with pride on the international stage.
The official handover of the Asian Games flag, the current flag, and the torch marked the beginning of a new chapter for the Asian Games. Raja Randhir Singh, the interim president of the Olympic Council of Asia (OCA), handed over these symbols to the Japanese delegation, signifying Nagoya, Japan, as the host city for the 20th Asian Games in 2026.
Obituaries News
19.British Filmmaker Terence Davies Dies At 77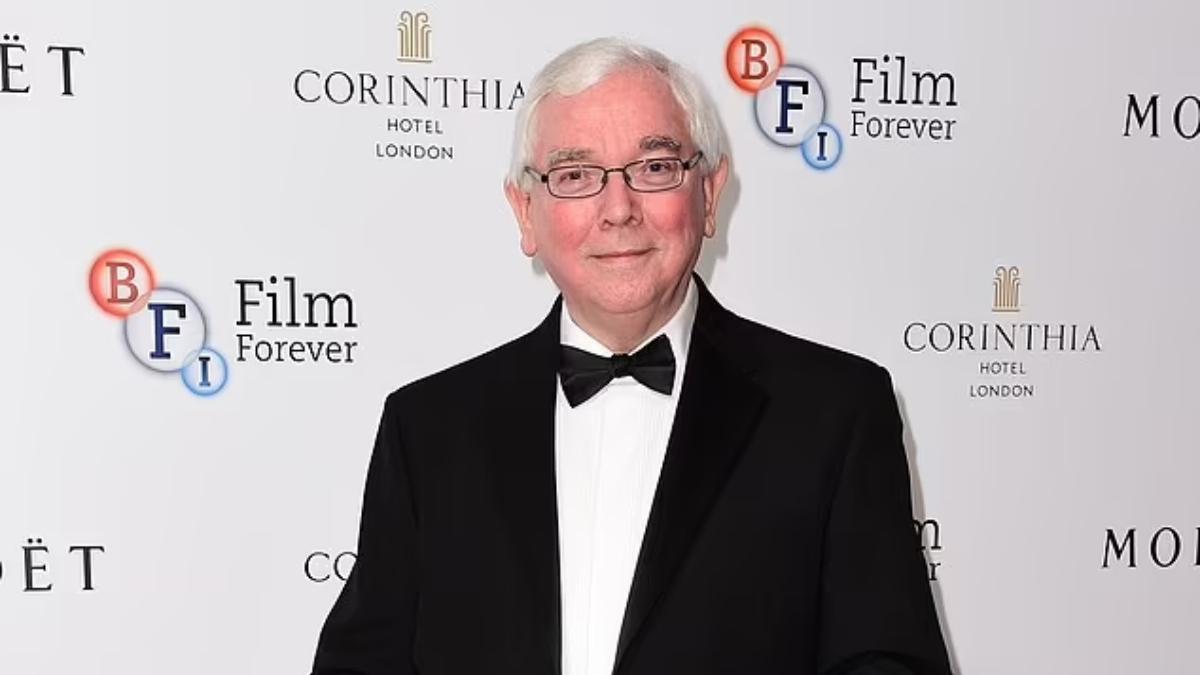 British filmmaker Terence Davies, known for his thought-provoking and introspective films, has sadly passed away at the age of 77 at home after a short illness. He is recognized for his internationally acclaimed films, including 'Distant Voices, Still Lives' and 'The Long Day Closes'.
Terence Davies was celebrated for his unique approach to cinema, which often delved into themes such as LGBT life, Catholicism, and other common aspects of human existence. His films were characterized by their sympathetic portrayals and philosophical depth, earning him a special place in the hearts of cinephiles worldwide.
Davies' talent and unique storytelling style quickly gained recognition in the film industry. His first two films, 'Distant Voices, Still Lives' (1998) and 'The Long Day Closes' (1992), dealt with themes drawn from his personal life and received critical acclaim, earning spots on lists of the best British films.
Important Current Affairs of 9 October 2023
Get all the International, National, Sports, Economy, latest schemes and appointments and current affairs updates with Adda247 Headlines of the day. Adda247 headlines of the day brings you the best accumulation of the daily updates. Stay updated with us!