Dear Aspirants,
The General Awareness Section plays an important role in scoring well above cut off marks in any competitive exam. The Banking Awareness and Static Awareness questions asked in the General Awareness Section are based on Current Affairs mainly. So you need to prepare well this section to score good marks. Here is the Daily GK Update to get you acquainted with the top events that made the headlines today!

National News


1. Indian And French Navies Conduct Varuna 19.1 Bilateral Exercise Off Goa Coast
i. The first part of the Indo-French joint naval exercise, Varuna 19.1 was kicked off the Goa coast. The 17th edition includes the participation of the French Navy's aircraft carrier FNS Charles de Gaulle, two destroyers, FNS Forbin and FNS Provence, the frigate FNS Latouche-Treville, the tanker FNS Marne and a nuclear submarine.
ii. The exercise will be conducted in two phases. The second part, Varuna 19.2, is scheduled to be held at the end of May in Djibouti. The bilateral naval exercise initiated in 1983 and christened as 'Varuna' in 2001, form a vital part of the Indo-French strategic partnership.
Static/Current Takeaways Important For LIC AAO Mains 2019:
France Capital: Paris, Currency: CFP franc, euro.
2. Environment Ministry Constitutes Committee To Implement National Clean Air Programme
i. The Union Environment Ministry has constituted a committee to implement the National Clean Air Programme (NCAP), which aims to reduce particulate matter (PM) pollution by 20%-30% in at least 102 cities by 2024.
ii. The committee will be chaired by the Secretary, Union Environment Ministry. It would be headquartered in New Delhi.
Static/Current Takeaways Important for LIC AAO Exam:
Union Minister of Environment, Forest and Climate Change- Dr. Harsh Vardhan.
3. Akihito 1st Japanese Emperor To Step Down From Throne in 200 Years
i. Akihito became the first Japanese Emperor to step down from the throne in more than 200 years.
ii. His son, Crown Prince Naruhito, will ascend the Chrysanthemum throne today, beginning a new era. 30 April was the last day of the Heisei imperial era.
Static/Current Takeaways Important For LIC AAO Mains 2019:
Japan Capital- Tokyo, Currency- Japanese yen, PM- Shinzo Abe.
Business/Economy News


4. Iraq Becomes India's Top Oil Supplier in 2018-19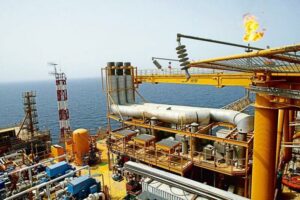 i. Iraq has become India's top crude oil supplier for the second consecutive year, meeting more than one-fifth of the country's oil needs in the 2018-19 fiscal year.
ii. According to data collected by the Directorate General of Commercial Intelligence and Statistics, Iraq sold 46.61 million tonnes of crude oil to India during April 2018 and March 2019.
Static/Current Takeaways Important For LIC AAO Mains 2019:
Iraq Capital: Baghdad, Currency: Iraqi dinar.
5. UDS Acquires Majority Stake In Matrix Business Services
i. Facilities management provider UDS has acquired a majority stake in Matrix Business Services, which operates in the business assurance and background verification segment.
ii. This acquisition includes buying out the entire 19.77% stake of Kotak Mahindra Investments and 2.67% of Mahindra & Mahindra Contech and the balance 52.56% from other shareholders, mainly from all non-executive shareholders.
6. Bharti AXA Ties Up With Wishfin To Offer Policies Via WhatsApp
i. Bharti AXA General Insurance, a private non-life insurer, has tied up with financial marketplace Wishfin's insurance arm Wishpolicy, to offer two-wheeler insurance to customers via WhatsApp.
ii. This service option is an instant and additional customer service option for policyholders, apart from Bharti AXA General Insurance's multiple channels, including its network of branches, customer care and contact centre, dynamic portal, and intelligent chatbot.
Static/Current Takeaways Important For SBI Mains 2019:
Sanjeev Srinivasan is the MD and CEO of Bharti AXA General Insurance.
It Headquarters in Mumbai.
7. India Ratings & Research Lowers Growth Forecast For 2019-20 To 7.3%
i. India Ratings & Research (A Fitch Group Company) has lowered the country's growth forecast for the current fiscal to 7.3%, from the earlier projection of 7.5 %. The agency has listed three key reasons for lowering its projection.
1. Prediction of lower-than-normal monsoon for 2019 and the continued agrarian distress.
2. The loss of momentum in the industrial output growth, especially manufacturing and electricity, is likely to hurt growth.
3. The slow progress in cases referred to the National Company Law Tribunal under the Insolvency and Bankruptcy Code, 2016, for resolution of the non-performing assets of the banking sector becoming a long-drawn-out process.
8. Paytm Launches Recurring Payments Service For Merchants
i. Paytm has launched a recurring payment service for merchants that are working on a digital subscription model. The move will allow the subscription-based businesses to collect payments from their subscribers effortlessly.
ii. Recurring payments are an automatic payment system wherein the merchants automatically charge their customers for a specified service on a pre-arranged schedule.
9. SEBI Fines NSE Over Rs625 crore In Co-Location Scam
i. Markets regulator SEBI directed National Stock Exchange to pay more than Rs625 crore in the case of misuse of its co-location facility. SEBI has been probing alleged lapses in high-frequency trading offered through NSE's co-location facility.
ii. The amount, if considered with simple interest, would come to little less than Rs1,000 crore. If it involves a compound interest, the fine could amount to around Rs1,300 crore.
Static/Current Takeaways Important For LIC AAO Mains 2019:
SEBI Headquarter: Mumbai, Chairperson: Ajay Tyagi.
The National Stock Exchange of India Ltd. is the second largest in the world by nos. of trades in equity shares from January to June 2018, according to World Federation of Exchanges (WFE) report.
NSE launched electronic screen-based trading in 1994.
Mr. Vikram Limaye is the Managing Director and CEO of NSE.
10. International Workers' Day: 1st May
i. International Labour Day (also known as May Day or International Workers' Day) is celebrated across the world on 1st of May every year.
ii. The theme of International Labour Day 2019 is "Sustainable Pension for all: The Role of Social Partners".
Appointments
11. Dilip Kumar Appointed As Officer On Special Duty In Office Of Lokpal
i. Senior IAS officer Dilip Kumar was appointed as the Officer on Special Duty (OSD) in the office of Lokpal. Kumar, a 1995-batch IAS officer of Punjab cadre, is at present joint secretary, National Human Rights Commission.
ii. He has been appointed for a period of six months on additional charge basis or till a new incumbent joins the post.
Static/Current Takeaways Important for LIC AAO Exam:
Justice Pinaki Chandra Ghose is the chairperson of Lokpal.
12. G Sathiyan Becomes First Indian To Break Into Top-25 of ITTF Rankings
i. India's G Sathiyan has become the first Indian to break into the top-25 of world rankings in Table Tennis.
ii. Sathiyan rose four spots to be 24th in the latest ITTF rankings, following his impressive sixth place finish in the Asia Cup in Yokohama.
Static/Current Takeaways Important for LIC AAO Exam:
ITTF – International Table Tennis Federation.
Headquarters: Lausanne, Switzerland.
13. Raheem Sterling named 2019 FWA footballer of the year
i. Raheem Sterling has been named the 2019 footballer of the year by the Football Writers' Association (FWA).
ii. The Manchester City and England forward topped the poll of the 400-strong FWA membership as a clear winner, with 62 percent of the votes.
You may also like to Read: