Dear Aspirants,
The General Awareness Section plays an important role in scoring well above cut off marks in any competitive exam. The Banking Awareness and Static Awareness questions asked in the General Awareness Section are based on Current Affairs mainly. So you need to prepare well this section to score good marks. Here is the Daily GK Update to get you acquainted with the top events that made the headlines today!

National News
1. Green Number Plates Become Mandatory For All-Electric Vehicles
i. The Central government has asked the state transport departments to make it mandatory for all EVs to use the green number plates, irrespective of the year in which they were bought.
ii. The new mandate is supposed to help provide preferential treatment to the vehicles with no carbon emissions, like parking, free entry in congested areas as well as a concessional toll on highways.


International News


2. UN Designates JeM Chief Masood Azhar As Global Terrorist
i. In a huge diplomatic win for India, the United Nations Security Council designated Pakistan-based Jaish-e-Mohammed chief Masood Azhar as a global terrorist after China lifted its hold on a proposal to blacklist him under the Security Council's Sanctions Committee.
ii. The announcement was made by India's Ambassador and Permanent Representative to UN, Syed Akbaruddin.
Static/Current Takeaways Important For LIC AAO Mains 2019:
The UN Security Council has primary responsibility for the maintenance of international peace and security.
It has 15 Members, and each Member has one vote.
3. Goldman Environmental Prize Conferred On 6 Environmental Activists
i. Six grassroots environmental activists received the prestigious Goldman Environmental Prize. Known as the Green Nobel Prize, the Goldman Prize honors environmental activists from each of the six continental regions.
ii. The winners of the award are-
Alfred Brownell, Liberia
Bayarjargal Agvaantseren, Mongolia
Ana Colovic Lesoska, North Macedonia
Jacqueline Evans, Cook Islands
Alberto Curamil, Chile
Linda Garcia, United States
Static/Current Takeaways Important for LIC AAO Exam:
The Prize was established by late philanthropists and civic leaders, Rhoda and Richard Goldman in 1989 in San Francisco, California to celebrate grassroots environmentalists.
4. Drake Sets Record With Most Wins At Billboard Awards
i. Rapper Drake set a record with the most wins ever, taking home 12 honours at the Billboard Music Awards. Drake surpassed singer Taylor Swift to become the top award recipient in the Billboard Music Awards history.
ii. He won 12 awards, bringing his career total to 27. Swift has won 23 Billboard Music Awards. Drake won the top artist and top Billboard 200 album, among others.
Appointments


5. BSE Appoints First Independent Woman Director Jayshree Vyas To board
i. BSE, formerly known as the Bombay Stock Exchange, has appointed its first independent woman director Jayshree Vyas.
ii. Vyas is a professionally-qualified chartered accountant, working as the managing director of Shree Mahila Sewa Sahakari Bank, Ahmedabad, since 1986.
Static/Current Takeaways Important for LIC AAO Exam:
The Companies Act of 2013 mandates a certain class of companies to have at least one woman director on board. Sebi, in compliance with the Companies Act 2013, made it compulsory to have at least one woman on board from October 2014.
BSE MD & CEO: Ashishkumar Chauhan.
6. Kumar Sangakkara Named As 1st Non-British President of MCC
i. Former Sri Lanka captain Kumar Sangakkara has been named as the next President of Marylebone Cricket Club (MCC), becoming the first non-British President of the club.
ii. Sangakkara will take up the post on October 1 and will serve for a period of one year. In 2012, Sangakkara was awarded Honorary Life Membership of the Club.
Economy/Banking News
7. State Bank of India Links Interest Rates To RBI's Repo Rate
i. India's largest bank State Bank of India has moved to a new interest rate regime on large savings account deposits as well as short-term loans.
ii. Earlier, SBI had announced that it will link its interest rate on savings account with a balance above Rs1 lakh and short-term loans like overdraft and cash credit facility to Reserve Bank of India's repo rate, effective 1 May 2019.
Static/Current Takeaways Important For LIC AAO Mains Exam:
SBI Chairperson: Rajnish Kumar, Headquarters: Mumbai, Founded: 1 July 1955.
8. LIC HFL launches Udyam Centre in Bengaluru
i. LIC Housing Finance (LIC HFL) has launched 'Udyam', a skilling center in Bengaluru. It was launched in association with Lok Bharti Education Society, the implementing partner.
ii. The Centres of Excellence will provide training to marginalised youth in the BFSI, retail, and IT/ ITES sectors.
Static/Current Takeaways Important for LIC AAO Exam:
LIC HFL MD and CEO: Vinay Sah.
9. Netherlands Becomes The Third Largest Foreign Direct Investor In India
i. The Netherlands has emerged as the third largest foreign direct investor in India during 2017-18, with investments pegged at about $2.67 billion across sectors.
ii. The Netherlands was also the second largest destination for foreign investment by Indian companies, after Singapore, with investments worth $12.8 billion in 2017.
Static/Current Takeaways Important for LIC AAO Exam:
Netherlands Capital: Amsterdam, Currency: Euro and USD.
Important Days
10. 'Maharashtra Day' and 'Gujarat Day': 1 May
i. May 1 is celebrated as 'Maharashtra Day' and 'Gujarat Day'. In 1960, the Bombay Reorganization Act was passed by India's Parliament to divide the multilingual state of Bombay into Gujarat and Maharashtra. The legislation came into effect on May 1, 1960.
ii. The state of Bombay formerly comprised of speakers of different languages such as Marathi, Gujarati, Konkani, and Kutchi. During the mid-1950s, a movement known as the Samyukta Maharashtra Andolan started demanding a separate Marathi-speaking state while Mahagujarat Movement aimed at the formation of a state for Gujarati-speaking people.
Static/Current Takeaways Important for LIC AAO Exam:
Maharashtra CM: Devendra Fadnavis, Governor: CH Vidyasagar Rao. Capital: Mumbai
Gujarat CM: Vijay Rupani, Governor: Om Prakash Kohli. Capital: Gandhinagar.
11. World Tuna Day: 2nd May
i. The United Nations (UN) established World Tuna Day on May 2 to raise awareness about the importance of tuna and to promote more sustainable fishing practices.
ii. It was observed for the first time in 2017.
Sports News
12. Apurvi Chandela Ranks World Number 1 In Women's 10 m Air Rifle Event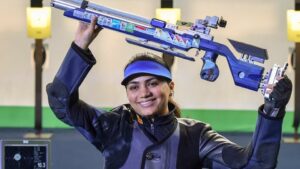 i. Indian shooting ace Apurvi Chandela (fro Jaipur) has been ranked the world number one in the women's 10 metres air rifle event while compatriot Anjum Moudgil rose to number two after consistent performances.
13. Kannada Theatre Personality Master Hirannaiah Passes Away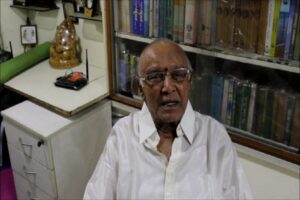 i. Noted Kannada theatre personality, satirist and TV actor Master Hirannaiah has passed away. He was 85 years old.
ii. Narasimha Murthy hailing from Mysuru was the son of another theatre thespian K. Hirannaiah. Making his debut on the stage as a child, he went by the stage name Master Hirannaiah, a name that stuck with him forever.
You may also like to Read: