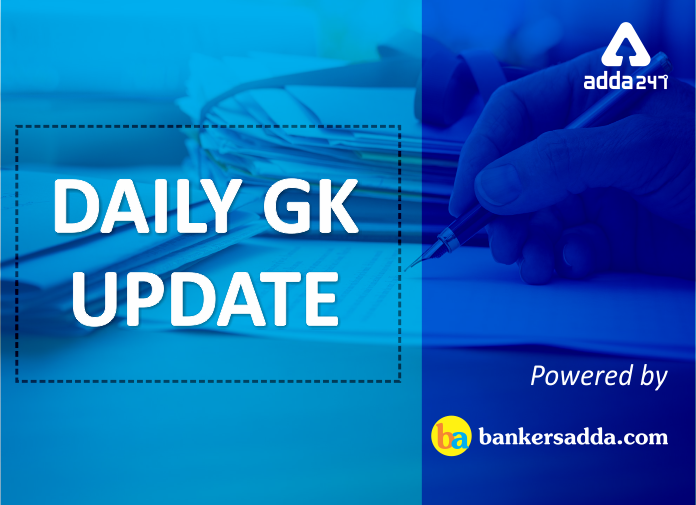 Dear Aspirants,
General awareness section is the most important part of every competitive exam, it can help you score well in the exam if you are updated with all the current news. Banking Awareness, Static GK and the current news are the parts that make the GA section complete. It is important to know what is happening in and outside of India. GK updates are incorporated with the important news that made the headlines today. It is the complete bag of the important news that held all day long. One should have complete knowledge about the banking terms, current affairs news, etc. So, here is the GK update of 27th December to help you prepare the Current affairs part. After reading this section, you can successfully attempt Current Affairs Quiz.
National News
1. HRD Minister launches five documents developed by UGC
The Union Human Resource Development Minister launched the 5 documents developed by UGC covering the 5 verticals of Quality Mandate in New Delhi.
These 5 documents cover evaluation reforms, eco-friendly and sustainable university campuses, human values & professional ethics, faculty induction and academic research integrity.
These 5 documents help to improve the quality in Higher Educational Institutions, University Grants Commission has adopted the Higher Education Quality Improvement Programme Mandate.
The quality mandate aims at evolving higher education system to equip country's next-generation with vital skills, knowledge and ethics for leading a rewarding life.
Important takeaways for all competitive exams:
Union Human Resource Development Minister: Ramesh Pokhriyal 'Nishank'.
2. Health Minister inaugurates 2nd edition of "Eat Right Mela"
The Union Health Minister has inaugurated the 2nd edition of "Eat Right Mela" in New Delhi. The Eat Right Mela of Food Safety and Standards Authority of India (FSSAI) is a commendable effort and outreach activity for citizens towards eating right.
The Union Minister launched 'The PURPLE Book' a handbook on diets for diseases. The book provides general guidelines for hospitals on suitable diets for common medical conditions such as diabetes, hypertension, cancer, gut disorders and so on in a simple format and has been developed and vetted by experts in the field of food and nutrition. This book is available for free download on www.fssai.gov.in.
The Union Minister also launched NetSCoFAN (Network for Scientific Co-operation for Food Safety and Applied Nutrition),

a network of research & academic institutions working in the area of food & nutrition along with the NetSCoFAN directory, covering detailed information of various heads/Directors and lead scientists of lead and associated partnering institutions.

The NetSCoFAN would comprise of eight groups of institutions working in different areas viz. biological, chemical, nutrition & labelling, food of animal origin, food of plant origin, water & beverages, food testing, and safer & sustainable packaging.
Important takeaways for all competitive exams:
Union Health Minister: Dr Harsh Vardhan.
Chairperson of FSSAI: Rita Teaotia.
Chief Executive Officer of FSSAI: Pawan Kumar Agarwal.
3. CSMT gets 'Eat Right' station certificate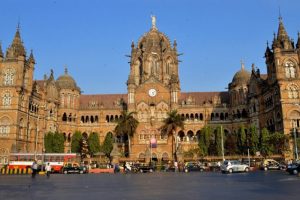 Chhatrapati Shivaji Maharaj Terminus (CSMT) railway station in Mumbai has been conferred with 'Eat Right Station' certification with the five-star rating by the Food Safety and Standards Authority of India (FSSAI) for food safety and hygiene.
CSMT has been judged on the basis of compliance of food safety and hygiene, availability of healthy diet, food handling at preparation, food waste management, promotion of local and seasonal food and creating awareness on food safety and healthy diet.
'Eat Right Station' initiative is a part of the 'Eat Right India' movement launched by Food Safety and Standards Authority of India (FSSAI) and a Fast-Moving Consumer Goods (FMCG) major which is aimed at promoting food safety and hygiene at the static catering units at railway stations.
Important takeaways for all competitive exams:
 CM of Maharashtra: Uddhav Thackeray; Governor: Bhagat Singh Koshyari; Capital: Mumbai.
4. 5th round of India-Japan Maritime Affairs Dialogue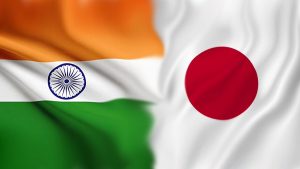 The 5th Round of India-Japan Maritime Affairs Dialogue was held in Tokyo, Japan. The two sides exchanged views on various topics of mutual interest in the maritime domain and identified the means for further strengthening their maritime cooperation.
Both sides reiterated the importance of the Dialogue as an important mechanism between the two countries for consultations on issues of mutual interest in maritime affairs and agreed to hold the next round of the Dialogue on a mutually convenient date in India. The first round of India-Japan Maritime dialogue was held in New Delhi in 2013.
Important takeaways for all competitive exams:
Japan Capital: Tokyo, Currency: Japanese yen, PM: Shinzo Abe.
Awards
5. AAO bestows Life Achievement honour to Dr Santosh G Honavar
Dr Santosh G Honavar, India's ophthalmologist is conferred with the American Academy of Ophthalmology's (AAO) highest award Life Achievement honour that is given to its members.
He is the first Indian chosen for the honour. American Academy of Ophthalmology is the world's largest association of eye specialists.
Important takeaways for all competitive exams:
American Academy of Ophthalmology Headquarters: 

San Francisco, California, US.

American Academy of Ophthalmology Founded: 

1979.
Agreements
6. Federal Bank ties up with Magicbricks
Private sector lender Federal Bank has tied up with online real estate platform Magicbricks for listing and e-auctioning of immovable properties repossessed by it in recovery proceedings.
The move is aimed at speedy recovery of the bank's impaired assets while helping customers get the best rate in the market for their properties.
Important takeaways for all competitive exams:
Federal Bank Establishment: 1939 (as Travancore Federal Bank); December 1949 (Federal Bank).
Federal Bank Headquarter: Kochi, Kerala.
Federal Bank Managing Director & Chief Executive Officer: Shyam Srinivasan.
Federal Bank Tagline: Your Perfect Banking Partner.
7. Kotak Mahindra Bank partners with Pine Labs to enable EMIs on debit cards
Kotak Mahindra Bank has tied up with Pine Labs to enable debit card facility for their debit cardholders across point-of-sale terminals by Pine Labs.
Banks customers can avail EMI facility with a minimum purchase of Rs 8,000 and repay over 3 months to 12 months. Its aim is to provide affordable, flexible and easy EMI options on a range of products so that bank's customers can break their high-value purchases into affordable instalments at no extra cost.
Important takeaways for all competitive exams:
Kotak Mahindra Bank Establishment: 2003.
Kotak Mahindra Bank Headquarters: Mumbai, Maharashtra.
Kotak Mahindra Bank Managing Director & Chief Executive Officer: Uday Kotak.
Kotak Mahindra Bank Tagline: Lets make money simple.
Banking & Economy News
8. GoI to infuse Rs 8,655 crore into Allahabad Bank, IOB & UCO Bank
The Government of India has approved the release of Rs 8,655 crore as fresh capital to three public sector banks. The list includes Allahabad Bank, Indian Overseas Bank (IOB) and UCO Bank. The infusion will be done for preferential allotment of shares.
Fresh capital amounting to Rs 2,153 crore

will be allocated to

Allahabad Bank

,

Rs 2,142 crore

to

UCO Bank

and

Rs 4,630 crore

to

Indian Overseas Bank

(IOB) for preferential allotment of shares.
Important takeaways for all competitive exams: 
MD & CEO of Indian Overseas Bank: Karnam Sekar.
Chairman of UCO Bank: Atul Kumar Goel.
9. RBI caps lending on P2P platforms at Rs 50 lakh
The Reserve Bank of India has capped the permissible exposure limit of a lender on a Peer-to-Peer lending (P2P) platform for all borrowers. The aggregate exposure has been set at Rs 50 lakh at any given point of time. The step has been taken to protect the consumers interest.
The lender investing more than Rs 10 lakh across P2P platforms has to produce a certificate to P2P platforms from a practising Chartered Accountant certifying minimum net-worth of Rs 50 lakh.
The central bank also stated that the "Escrow accounts

" to be operated by bank promoted trustee for transfer of funds need not be mandatorily maintained with the bank which has promoted the trustee. It also mandates that all the transactions through bank accounts, and cash transaction are strictly prohibited.
Important takeaways for all competitive exams:
RBI 25th Governor: Shaktikant Das; Headquarters: Mumbai; Founded: 1 April 1935, Kolkata.
10. AIIB to give $210 million loan for irrigation & solar energy projects
The Asian Infrastructure Investment Bank (AIIB) has announced a loan of $210 million for irrigation and solar energy projects in India. The bank will lend $145 million to improve irrigation services and strengthen flood risk management in West Bengal.
The irrigation project in West Bengal is co-financed by the World Bank and is expected to strengthen the management of the Damodar Valley Command Area irrigation scheme. The bank will also lend $65 million for a 250-megawatt (MW) solar project in Rajasthan.
Important takeaways for all competitive exams:
President of AIIB: Jin Liqun; Headquarter: Beijing, China.
11. RBI launches new PPI for small digital transactions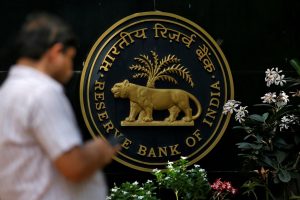 The Reserve Bank of India has introduced a new semi-closed prepaid payment instrument (PPI) which can be used for the transaction of goods and services up to a limit of Rs 10,000.
The loading facility of the instrument will be linked only from a bank account. This direction has made under Section 18 read with Section 10(2) of Payment and Settlement Systems Act, 2007.
PPIs are instruments that facilitate the purchase of goods and services, including financial services, remittance facilities, etc., against the value stored on such instruments. There are currently three kinds of PPIs allowed by RBI: closed system, semi-closed and open PPIs.

The PPIs may be issued as cards, wallets, and any such form/instrument which can be used to access the PPI and to use the amount therein. PPIs in the form of paper vouchers shall no longer be issued.
Important takeaways for all competitive exams:
RBI 25th Governor: Shaktikant Das; Headquarters: Mumbai; Founded: 1 April 1935, Kolkata.
Obituaries
12. American songwriter Allee Willis passes away
The American songwriter Allee Willis passed away recently. She penned the iconic "I'll Be There For You" track for the long-running television show "Friends".
She has several other hits under her name like Earth, Wind and Fire, which was inducted into the Songwriters Hall of Fame in 2018. She won a Grammy in 1985 for her work on the soundtrack for "Beverly Hills Cop".
13. 'Colours of the Mountain' author Da Chen passes away
China's brilliant storyteller, Da Chen, who created the critically acclaimed memoir "Colours of the Mountain" passed away recently.
In "Colours of the Mountain" he recounted the abuses he and his family suffered during the latter years of the country's Cultural Revolution. The book was published in seven languages. His last book which was published recently was "Girl Under a Red Moon".
Sports
14. Abhinav Lohan wins Bengaluru Open Golf Championship
Abhinav Lohan has won the Bengaluru Open Golf Championship 2019 powered by Karnataka Tourism. This was Lohan's first title on the TATA Steel PGTI. Karandeep Kochhar finished the championship as runner up.
With the victory, Lohan has become the 4th Indian golfer to register his maiden title on the TATA Steel PGTI.
Abhinav Lohan was part of the Indian team that won the silver medal at the 2010 Asian Games in Guangzhou.
15. Virat Kohli named in Wisden cricketers of the decade list
Indian skipper Virat Kohli is one of the five players named in the Wisden Cricketers of the Decade. Kohli, who has scored 5,775 more international runs than anyone else in the last 10 years, has arguably been the best batsman over the last decade.
Kohli joins Australian batsman Steve Smith, and South Africans, Dale Steyn, and AB de Villiers. Australian all-rounder Ellyse Perry is the only female cricketer in the list.
Important takeaways for all competitive exams:
ICC Chief Executive Officer: Manu Sahney, Headquarters: Dubai, United Arab Emirates.
Miscellaneous
16. Finance minister releases stamp to commemorate DRI's role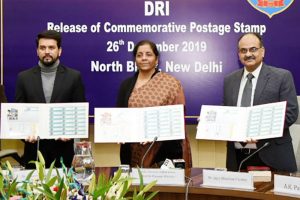 Finance minister of India released a postage stamp to commemorate distinguished service and glorious contribution of Directorate of Revenue Intelligence (DRI) in protecting the nation.
DRI plays an immense role to counter smuggling and preserve cultural heritage and environment of the country.
It is essential for DRI to keep pace with technologies such as data analytics to fight against contraband items such as gold and narcotics. Contraband is good that is against the law to trade or to import or export.
Important takeaways for all competitive exams:
The Union finance minister of India: Nirmala Sitharaman.
17. Indian railway launches 'Him Darshan Express'
Indian Railways started a glass-enclosed vistadome "Him Darshan Express" train on the heritage Kalka-Shimla route, with glass rooftop to have a panoramic view of the hilly region.
This train will have seven coaches, including one first-class sitting cum luggage room coach (FCZLR) and six first-class AC vistadome coaches.
Important takeaways for all competitive exams:
Railway Minister: Piyush Goyal.
18. Government of India will launch "Digital Radio" in 2024
Information and Broadcasting Minister Prakash Javadekar has announced that the Central government will launch the "Digital Radio" in 2024.
The announcement was made during the annual Akashvani Awards function held in New Delhi. The minister stated that "All India Radio is an institution which is a part of people's lives, be it music, news or entertainment".
Important takeaways for all competitive exams:
Chairman of Prasar Bharati: A Surya Prakash.
CEO of Prasar Bharati: Shashi Shekhar Vempati.
Books and Authors
19. Book to chronicle India's Olympic journey
A book titled "Dreams of a Billion: India and the Olympic Games" author by Boria Majumdar with Nalin Mehta released. The book will be published by HarperCollins India in January 2020.
The book comprises of all the wins, the misses, the star sportspersons, their stories, and the challenges and possibilities that lie ahead of India to make its mark in the 2020 Tokyo Olympics.
The book provides an inside view of what goes on backstage in the Indian Olympics world alongside a quick history of how India has fared at the Olympics over the past century and a look at how the Indian Olympics world has changed in the last decade.
Learn Current Affairs with ADDA247 Youtube Channel. Check out the video below.
You may also like to Read:


  All the Best BA'ians for IBPS Clerk Mains and IBPS SO Prelims 2019 !!