Dear Aspirants,
General awareness section is the most important part of every competitive exam, it can help you score well in the exam if you are updated with all the current news. Banking Awareness, Static GK and the current news are the parts that make the GA section complete. It is important to know what is happening in and outside of India. GK updates are incorporated with the important news that made the headlines today. It is the complete bag of the important news that held all day long. One should have complete knowledge about the banking terms, current affairs news, etc. So, here is the GK update of 9th November to help you prepare the Current affairs part. After reading this section, you can successfully attempt Current Affairs Quiz.
National
1. Indian Railways launches 3 online applications for all-India rollout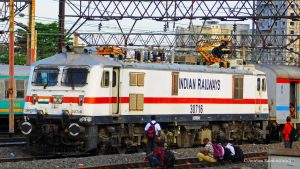 Indian Railways has launched three applications for all-India roll out to strengthen its IT-enabled services which will help ensure proper monitoring of projects being undertaken by Railways.
The applications, namely CRS Sanction Management System, Rail-road crossing GAD approval system and TMS for construction aim at beefing up IT-enabled services.
The CRS Sanction Management System is an important aspect in construction, maintenance and up-gradation of railway assets, whereas Rail-road crossing GAD approval system will expedite preparation, processing and approval of general agreement drawings related to the construction of Road Over Bridges and Road Under Bridges.
Application TMS for construction has been developed for new assets being constructed by the construction organization.
Static/Current Takeaways Important For RBI Grade 'B' 2019:
Railway Minister: Piyush Goyal.
Appointments
2. Sanjay Gupta appoints country manager at Google India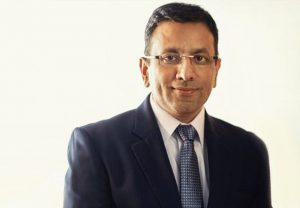 Google India has appointed Sanjay Gupta as its new country manager and vice-president of sales and operations for India. Gupta, the former Star and Disney India managing director, will contribute to Google's efforts to expand the internet ecosystem in the country.
He will take on the role early next year, working closely with the teams based in Gurugram, Hyderabad and Bengaluru.
He replaces Rajan Anandan, who left Google to join Sequoia Capital India.
Agreements
3. Indian Bank, Muthoot Microfin sign MoU
Public sector Indian Bank has signed a memorandum of understanding with Muthoot Microfinance to serve Micro, Small and Medium Enterprises(MSME).
Under the memorandum of understanding, the bank and the non-banking finance company will jointly lend to the MSME borrowers.
The agreement was signed by Sudhakar Rao, Indian Bank general manager-MSME &Praveen T, Muthoot Microfin deputy CFO (Chief Financial Officer)in the presence of the bank's managing director (MD) and CEO (Chief Executive Officer) Padmaja Chunduru.
Static/Current Takeaways Important For RRB NTPC/SSC CGL:
Indian Bank founded: 15 August 1907.
Headquarters: Chennai, Tamil Nadu.
Tagline: Your Own Bank.
Awards
4. Kumar Mangalam Birla conferred ABLF Global Asian award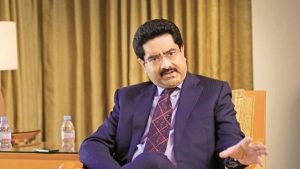 Kumar Mangalam Birla, chairman of the Aditya Birla Group, was conferred the ABLF Global Asian Award, for "powerful individual whose business footprint and commitment to excellence have engaged international interest and attention".
The Asia Business Leadership Forum (ABLF) is backed by the UAE government and currently runs in three forms- talks, awards, and publications.
The previous awardees include Dhirubhai Ambani, Lakshmi Mittal, Mohamed Ali Alaber, chairman of Emaar group, and Sheikh Ahmed Bin Saeed Al Maktoum, chairman of Emirates.
Defence
5. Indian Coast Guard conducted Exercise ReSAREX-2019
The Indian Coast Guard (ICG) tested its efficiency and preparedness during the Regional Level Search and Rescue Workshop and Exercise 2019 (ReSAREX- 19) conducted off the Goa coast.
ICG participation: 5 ships of ICG, 2 Chetak helicopters were used for the workshop while resources from State Marine Police, Indian Mission Control Centre (IMCC) in Bengaluru, Karnataka, Captain of Ports, state administration of Goa, Goa medical college and Goa's Mormugao Port Trust were used in the service.
Static/Current Takeaways Important For RRB NTPC/SSC CGL:
Indian Coast Guard founded: 18 August 1978.
Headquarters: New Delhi.
Motto(s): Vayam Rakṣ āmaḥ (We protect).
Banking
6. Exim Bank grants $30 million line of credit to Ghana
The Export-Import (Exim) Bank has provided a USD 30 million (about Rs 210 crore) line of credit to Ghana for a potable water project in the country.
Under the arrangement, financing of export of eligible goods, works and services from India would be allowed subject to their being eligible for export under the Foreign Trade Policy of India and whose purchase may be agreed to be financed by the Exim Bank.
As per the agreement, the terminal utilisation time is 60 months period after the scheduled completion date of the project.
Static/Current Takeaways Important For RRB NTPC/SSC CGL:
President of Ghana: Nana Akufo-Addo.
Capital of Ghana: Accra.
Currency of Ghana: Ghanaian cedi.
7. Moody's revises India's economic outlook to "negative" from "Stable"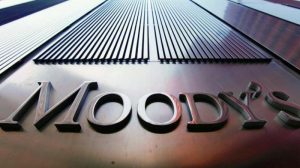 The American financial service company Moody's has downgraded India's economic outlook to "Negative" from "Stable". This downgrade was due to slow growth in the economy.
It also predicted that slow growth would be prolonged and would also have debt rises.
Moody's has also predicted a budget deficit of 3.7% of the Gross Domestic Product (GDP) in the year through March 2020, which is a breach in the govt's target of 3.3%.
This was due to corporate tax rate cuts, slow growth etc. The long term foreign currency bond and bank deposit ceilings were unchanged at Baa1 and Baa2(both being 2nd lowest investment-grade score), respectively.
Static/Current Takeaways Important For RBI Grade 'B' 2019:
Chief Executive Officer(CEO) of Moody's: Raymond W. McDaniel Jr.
Headquarters: New York, United States; Founded:1909.
Rank and Reports
8. India Justice Report 2019: Maharashtra holds top, UP ranks bottom
According to 'India Justice Report 2019', Maharashtra is the top state in delivering justice to its citizens followed by Kerala, Tamil Nadu, Punjab and Haryana in the first-ever ranking of states on their capacity to deliver justice to citizens.
The list of seven small states (population less than one crore each) was topped by Goa, followed by Sikkim and Himachal Pradesh.
In this classification, Jharkhand, Bihar and Uttar Pradesh are at the bottom.
The ranking is part of the India Justice Report (IJR) 2019, an initiative of Tata Trusts in collaboration with Centre for Social Justice, Common Cause, Commonwealth Human Rights Initiative, DAKSH, TISS- Prayas and Vidhi Centre for Legal Policy.
The India Justice Report brings together, in the first such exercise, otherwise soiled statistics, from authoritative government sources, on the four pillars of justice delivery – police, judiciary, prisons and legal aid.
Summit and Conferences
9. PM Modi to visit Brazil for BRICS summit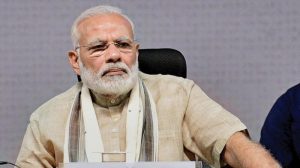 Prime Minister Narendra Modi will be on a 2-day visit to Brazil from the 13th of this month to attend the 11th BRICS Summit in Brasilia, Brazil.
The theme of the Summit this year is "Economic Growth for an Innovative Future".
This will be the sixth time that Mr Modi participates in the BRICS Summit.
Static/Current Takeaways Important For RRB NTPC/SSC CGL:
BRICS is the acronym coined for an association of five major emerging national economies: Brazil, Russia, India, China and South Africa.
Originally the first four were grouped as "BRIC", before the induction of South Africa in 2010.
Sports
10. India to host 2023 Men's Hockey World Cup
India will host the 2023 Men's Hockey World Cup from 13th to 29th of January.
The International Hockey Federation (FIH) India will play host to the men's tournament while Spain and the Netherlands have been named as the co-hosts of the 2022 Women's World Cup scheduled to be held from 1st to 22nd of July.
The decisions were made during FIH's Executive Board Meeting in Lausanne, Switzerland.
Obituaries
11. Sahitya Akademi awardee writer Nabaneeta Dev Sen passes away
Sahitya Akademi awardee writer Nabaneeta Dev Sen passed away.
A poet, novelist and short-story writer, Dev Sen won the Sahitya Akademi award in 1999 for her book 'Naba-Nita'. She was also the recipient of the Padma Shri in 2000.
She is the founder and president of the West Bengal Women Writers' Association. Nabaneeta Dev Sen's 1978 book on 'Naxal movement in Bengal' was published in English.
Miscellaneous
12. IFFI 2019 to screen 3 films for differently-abled
This year, at the Golden Jubilee of International Film Festival of India (IFFI), will have the screening of Accessible India Films.
This is a collaboration between IFFI, Saksham Bharat and UNESCO with the aim to promote the creation of inclusive spaces for the differently-abled to access the joy of cinema through Audio Deion.
Audio Deion is an additional narration that translates images, visual information or non-dialogue portions of film into spoken words so that visually-impaired people can access, enjoy and learn from works of popular films.
This unique film section will witness the screening of three films, two in Hindi – Lage Raho Munna Bhai and M.S. Dhoni: The Untold Story and one in Konkani- Questao De Confusao in Konkani.
Learn Current Affairs with ADDA247 Youtube Channel. Check out the video below.
You may also like to Read: