Daily GK updates are incorporated with the important news that made the current affairs headlines for banking or other competitive exams. Daily GK Update is the complete bag of the important news that held all day long. One should have complete knowledge about the banking terms, current affairs news, etc. So, here is the GK update of 08 February 2020 to help you prepare the Current affairs part. After reading this section, you can successfully attempt Current Affairs Quiz.

International News
1. NASA's Astronaut Christina Koch comes back to Earth after record stay in space
Christina Koch, National Aeronautics and Space Administration (NASA)'s astronaut has returned to earth. She stayed on the International Space Station for 328 days  and has surpassed Peggy Whitson's record for an American woman on a single spaceflight at 289 days.
Important takeaways for all competitive exams:
Headquarters of NASA: Washington, D.C.
Established: July 29,1958.
State News
2. Andhra Pradesh government has inaugurated Disha Police Station in Rajamahendravaram
The state government of Andhra Pradesh has launched the first Disha Police Station in Rajamahendravaram city to provide speedy justice for female victims of Sexual assault (rape), Sexual harassment and Protection of Children from Sexual Offences (POCSO) Act, 2012.
Important Takeaways for upcoming competitive Exams:
Biswabhushan Harichandan is the current Governor of Andhra Pradesh.
Capital City of Andhra Pradesh: Amaravati.
Jaganmohan Reddy is the leader of YSR Congress Party.
3. Madhya Pradesh to employ "Drones" for mapping of the villages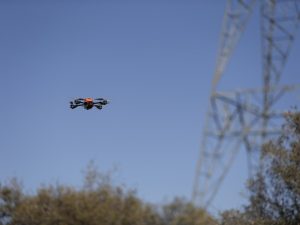 Madhya Pradesh government has entered into an agreement with the Survey of India to employ drones for mapping of villages. The Survey of India is the India's national mapping agency. Drones will be used for the mapping of 55 thousand villages of the state on a scale of 1:500.
Important takeaways for all competitive exams:
Chief Minister of Madhya Pradesh: Kamal Nath; Governor: Lal Ji Tandon.
Economy & Banking News
4. Minimum net worth for pension fund managers has been raised to Rs 50 cr by PFRDA
The minimum net worth criterion for pension fund managers has been raised from Rs 25 crore to Rs 50 crore by the Pension Fund Regulatory and Development Authority (PFRDA). This will bring pension funds on par with mutual funds which have to meet a minimum net worth requirement of Rs 50 crores as per Securities and Exchange Board of India (SEBI) rules.
5. WhatsApp receives NPCI's approval  to expand its UPI project to 10 million users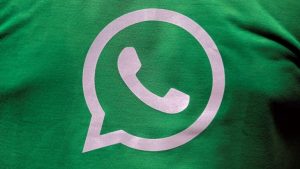 The instatnt messaging platform "WhatsApp" has received the National Payments Corporation of India's approval to expand its Unified Payment Interface (UPI) services to 10 million users through "WhatsApp Pay".
Appointments
6. C N R Nair has been appointed by Supreme Court to make inventory of ornaments at Sabarimala temple
Retired Kerala High Court judge C N Ramachandaran Nair has been appointed by the Supreme Court of India  for the formulation of the inventory and valuation report of ornaments at Sabarimala temple.
Important takeaways for all competitive exams:
Chief Minister of Kerala: Pinarayi Vijayan; Governor: Arif Mohammed Khan.
7. Pinelopi Koujianou has resigned from the World Bank as the chief economist
Pinelopi Koujianou Goldberg has announced her resignation as the Chief Economist of the World Bank. Aart Kraay will be the interim WB chief economist until the appointment of a new permanent chief economist.
Important takeaways for all competitive exams:
President of World Bank: David Robert Malpass.
Managing Director(MD) and Chief Financial Officer(CFO): Anshula Kant.
Defence News
8. Indian Army develops world's first bulletproof helmet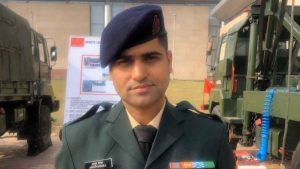 World's first bulletproof helmet has been developed by the Indian Army. The bulletproof helmet can stop an AK-47 bullet round fired from a distance of 10 meters. The Ballistic helmet is developed by An Indian Army Major Anoop Mishra.
Important takeaways for all competitive exams:
28th Chief of Army Staff: General Manoj Mukund Naravane.
Watch Current Affairs Headlines:
Register here to get study materials and regular updates!!
All the Best BA'ians for RBI Assistant Prelims!