Daily GK updates are incorporated with the important news that made the current affairs headlines for banking or other competitive exams. Daily GK Update is the complete bag of the important news that held all day long. One should have complete knowledge about the banking terms, current affairs news, etc. So, here is the GK Jupdate of 09th April 2020 to help you prepare the Current affairs part. After reading this section, you can successfully attempt Current Affairs Quiz.

National News
1. TRIFED partners with UNICEF to launch campaign for SHGs
Tribal Cooperative Marketing Development Federation of India (TRIFED) has developed a digital communication strategy for promoting a digital campaign for Self Help Groups (SHGs), in collaboration with UNICEF. UNICEF would provide the necessary support to the SHG centres in the form of Digital Multimedia content, Webinars for Virtual training (basic orientation on COVID response, key preventive behaviours), Social Media campaigns (on social distancing, home quarantine, etc.) and Vanya Radio.
Important takeaways for all competitive exams:
UNICEF Formation: 1946; Headquarters: New York City, U.S.
President of UNICEF: H.E. Ms Rabab Fatima.
2. "iGOT" e-learning platform launched by GoI to combat COVID-19
An iGOT e-learning platform has been launched by the Government of India in order to combat COVID-19. The platform can be accessed at https://igot.gov.in and delivers curated, role-specific content, to each learner at his place of work or home and to any device of his choice. It is designed to population scale and will provide training to around 1.50 crore workers and volunteers. Nine courses have been launched on topics like basics of COVID-19, ICU care and ventilation management, clinical management, infection prevention through PPE, infection control and prevention, quarantine and isolation, laboratory sample collection and testing, management of COVID-19 cases, COVID-19 Training.
International News
3. $5mn fund allocated by SAARC development for Covid-19 projects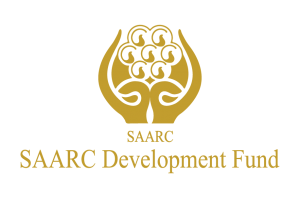 For COVID-19 related projects in its member states, the South Asian Association for Regional Cooperation (SAARC) Development Fund (SDF) has allocated $5 million. The projects will be funded by the SDF under its Social Window thematic areas which primarily funds projects on poverty alleviation, social development focusing on education, health, and human resource development, among others.
Important takeaways for all competitive exams:
SAARC 8 members states include Afghanistan, Bangladesh, Bhutan, India, Maldives, Nepal, Pakistan and Sri Lanka.
Headquarters of SAARC: Kathmandu, Nepal.
Secretary-General of SAARC: Esala Ruwan Weerakoon.
Chief Executive Officer (CEO) of SDF: Sunil Motiwal.
States News
4. Odisha extends 21-days lockdown till 30 April
Odisha government has extended the 21-day lockdown till 30th April 2020 and hence Odisha has become the first state to do so. The 21-day nation-wide lockdown is scheduled to end on 14th April 2020. Odisha Chief Minister Naveen Patnaik has requested the Central government not to start train and air services till April 30.
Important takeaways for all competitive exams:
Chief Minister of Odisha: Naveen Patnaik; Governor: Ganeshi Lal.
5. COVIDCARE app launched by Arunachal Pradesh to combat COVID-19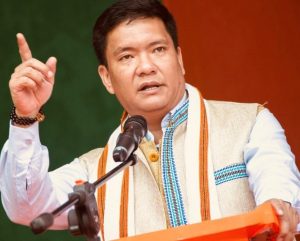 Arunachal Pradesh government has launched an app called "COVIDCARE" in an effort to combat COVID-19. The "COVIDCARE" app has been launched for the people who are quarantined, asymptomatic or COVID-19 patients, facilitating them various facilities through the app and enables the users to self-report their health status such as body temperature as well as vital symptoms.
Important takeaways for all competitive exams:
Chief Minister of Arunachal Pradesh: Pema Khandu; Governor: B.D. Mishra .
Agreements/MoUs
6. L&T signs pact with Indian Army for advanced IT-enabled network
Larsen & Toubro (L&T) has signed an agreement with the Indian Army to set up an advanced IT-enabled system to operate the Armed Forces network under the Network of Spectrum (NFS). The project will creat a centralised network monitoring, management and control system for all the 7 layers under NFS which interconnects 414 Defence stations.
Important takeaways for all competitive exams:
Headquarters of L&T Technology Services (LTTS): Vadodara, Gujarat.
CEO of L&T Technology Services (LTTS): Dr Keshab Panda.
Appointments
7. Bharti AXA Life Insurance appoints Parag Raja as new MD & CEO 
Parag Raja has been appointed by the Bharti AXA Life Insurance as its new managing director and chief executive officer. Parag Raja will  succeed Vikas Seth. Parag Raja has an extensive experience in the domestic life insurance industry and has exhibited his leadership across different areas such as the agency, bancassurance, broking and direct sales force channels.
Ranks & Reports
8. Forbes billionaires list "The Richest in 2020" topped by Jeff Bezos
34th annual world's billionaires list named as "The Richest in 2020" has been launched by Forbes. The list has been topped by the Amazon Founder and Chief Executive Officer Jeff Bezos for 3rd time in a row. He has topped the list with a net worth of $113 billion. He was followed by Bill Gates having net worth of $98 billion while luxury goods tycoon Bernard Arnault, the Chairman and CEO of luxury magnate LVMH (LVMHF), stood on the 3rd position with a net worth of $76 billion.
Sports
9. Ben Stokes named Wisden's Leading Cricketer in the World 2020
England's all-rounder Ben Stokes has been named the leading cricketer in the world  2020 by Wisden. In Women's category, Australia's Ellyse Perry has been named the Wisden's Leading Female Cricketer in the World. She scored the highest runs and took the most wickets and helped Australia in successfully retaining their Women's Ashes title against England last year.
Science & Technology
10. Genrich Membranes has developed 'Membrane Oxygenator Equipment'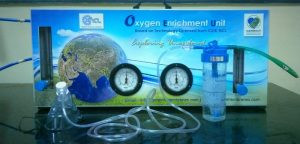 'Membrane Oxygenator Equipment' has been developed by Genrich Membranes for the treatment of COVID-19 patients. The device treats breathlessness which is one of the critical symptoms of COVID-19. The device is based on innovative & indigenous hollow-fiber membrane technology and can enrich oxygen in the air up to 35%. The device is very easy to use and do not require trained manpower for its operation.
Obituaries
11. Former Real Madrid, Atletico & Barcelona coach Radomir Antic passes away
Former Real Madrid, Barcelona and Atletico Madrid coach Radomir Antic passed away. He coached Real Madrid from March 1991 to January 1992 and took charge of Barcelona in 2003, as well as managing Real Zaragoza, Real Ovideo, Celta Vigo and the Serbia national team at the 2010 World Cup.
12. Indian-American Journalist Brahm Kanchibotla passes away
Indian-American journalist, Brahm Kanchibotla, who was a former contributor to the United News of India news agency and was working as New York and UN correspondent of the United News of India, passed away.
13. James Bond film actress Honor Blackman passes away
Honor Blackman, who was best known for playing the legendary Bond girl Pussy Galore in the 1964 James Bond movie 'Goldfinger' starring alongside Sean Connery, passed away. She also featured in the popular 1960s TV spy series 'The Avengers' while playing the character of "Cathy Gale" and her other well known works includes that of playing the goddess Hera in 1963 film 'Jason and the Argonauts', Laura West in the 1990s sitcom The Upper Hand.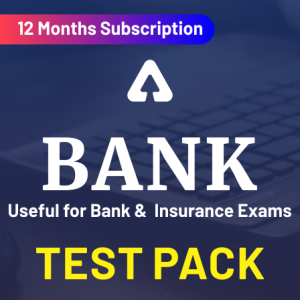 Watch Video on Current Affairs of 09th April 2020
Register here to get study materials and regular updates!!
All the Best BA'ians for RBI Assistant Mains!