Daily GK updates are incorporated with the important news that made the current affairs headlines for banking or other competitive exams. Daily GK Update is the complete bag of the important news that held all day long. One should have complete knowledge about the banking terms, current affairs news, etc. So, here is the GK update of 1st and 02nd March 2020 to help you prepare the Current affairs part. After reading this section, you can successfully attempt Current Affairs Quiz.

National News
1. 'Pension Adalat' inaugurated in Jammu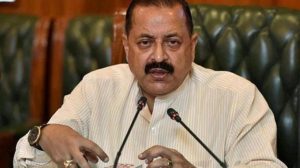 The Union Minister of State PMO, Personnel, Public Grievances & Pensions, Jitendra Singh inaugurated the 'Pension Adalat' and National Pension System (NPS) Awareness and Grievance Redressal Programme. The programme was inaugurated in Jammu. The Pension Adalats will help in on-the-spot redressal of pensioners' grievances which has given the right of 'Ease of Living' to the pensioners.
Important takeaways for all competitive exams:
Lt. Governors & Administrators Jammu and Kashmir: Girish Chandra Murmu.
International News
2. USD 4 million sanctioned by ADB to member countries to contain Corona Virus
Asian Development Bank (ADB) will provide a total of USD 4 million (about ₹29 crores) to help developing countries in Asia and Pacific to fight the outbreak of novel coronavirus (COVID-19). The funds will be available for all ADB developing member countries in updating and implementing their pandemic response plans. The work will be conducted in close collaboration with the World Health Organization.
Important takeaways for all competitive exams:
President of ADB: Masatsugu Asakawa.
Formation of ADB: 19 December 1966.
Headquarters of ADB: Manila, Philippines.
Membership of ADB: 68 countries.
3. Muhyiddin Yassin becomes new Prime Minister of Malaysia
Muhyiddin Yassin sworn in as Malaysia's new Prime Minister after the abrupt resignation of 94-year-old Mahathir Mohamad, who had been in office since the general elections of 2018.
Important takeaways for all competitive exams:
Capital of Malaysia: Kuala Lumpur; Currency of Malaysia: Malaysian Ringgit.
State News
4. Om Birla launches 'Suposhit Maa Abhiyaan' in Kota
Lok Sabha Speaker Om Birla has launched "Suposhit Maa Abhiyan" in his constituency Kota, Rajasthan. This Abhiyan has been launched to provide nutritional support to pregnant women and adolescent girls. Under this Abhiyan, 1,000 pregnant women would be given food items for one month.
Important takeaways for all competitive exams:
Chief Minister of Rajasthan: Ashok Gehlot.
Governor of Rajasthan: Kalraj Mishra.
Capital of Rajasthan: Jaipur.
5. Chilli Festival begins in Khargone district of Madhya Pradesh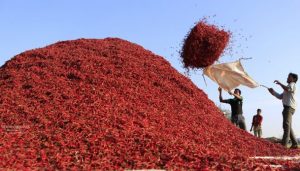 In Madhya Pradesh unique Chilli Festival begins at Kasrawad in Khargone district. Chilli Festival is a big business opportunity for traders, investors and exporters. It will also help in fulfilling the Central Government's goal of doubling the income of farmers.
Important takeaways for all competitive exams:
Chief Minister of Madhya Pradesh: Kamal Nath.
Governor of Madhya Pradesh: Lal Ji Tandon.
Agreements
6. IAF and Savitribai Phule Pune University to establish 'Chair of Excellence'
The Indian Air Force and Savitribai Phule Pune University has signed an MoU to establish a "Chair of Excellence". The "Chair of Excellence" which will be named as "Marshal of the Air Force Arjan Singh Chair of Excellence" has been planned to be established at Department of Defence & Strategic Studies under this unique initiative of Indian Air Force.
Important takeaways for all competitive exams:
Chief of the Air Staff: Air Chief Marshal Rakesh Kumar Singh Bhadauria.
7. AAI & Tripura Govt sign MoU for construction of equipment hiring centers
Airport Authority of India & State Government of Tripura has signed a memorandum of understanding for the construction of 6 equipment hiring centres in Manu Block under the Dhalai District, Tripura. The project has been taken by the Airport Authority as part of its Corporate Social Responsibility scheme.
Important takeaways for all competitive exams:
The Chairman of Airport Authority of India: Arvind Singh.
Headquarters of Airport Authority of India: New Delhi.
Appointments
8. Nokia announces Pekka Lundmark as its new President & CEO
Pekka Lundmark has been announced as the new Chief Executive Officer & President of Nokia. Pekka Lundmark will succeed Rajeev Suri who will serve as the President & CEO of Nokia till August 31, 2020.
Practice with Adda247 Study Material: 
Sports News
9. Rafael Nadal wins Mexican Open title 2020
Rafael Nadal defeated Taylor Fritz in straight sets, 6-3, 6-2, in the final of the ATP Mexico Open to win the tournament. He secured his 85th ATP Tour title. In the women's final, seventh-seeded Heather Watson captured her first WTA title in three years after defeating Leylah Fernandez.
Important Days
10. UNAIDS observes Zero Discrimination Day
Zero Discrimination Day was observed globally on 1st of March with a theme: ZERO DISCRIMINATION AGAINST WOMEN AND GIRLS. A butterfly is the symbol of the Zero Discrimination Day and it is widely used by people to share their stories and photos as a way to end discrimination and work towards positive transformation.
Important takeaways for all competitive exams:
United Nations Programme on HIV/AIDS (UNAIDS) Headquarters: Geneva, Switzerland.
UNAIDS Executive Director: Winnie Byanyima.

UNAIDS Founded: 

26 July 1994.
Defence News
11. New explosive detection device "RaIDer-X" unveiled at NWED-2020
The National Workshop on Explosive Detection (NWED-2020) was held at Pune, Maharashtra. The workshop was organised by High Energy Materials Research Laboratory (HEMRL), Pune. During the workshop, a new explosive detection device known as "RaIDer-X" was also unveiled. RaIDer-X has been jointly developed by Indian Institute of Science, Bangalore and High Energy Materials Research Laboratory (HEMRL), Pune.
Important takeaways for all competitive exams:
Chairman of Defence Research & Development Organisation: G Satheesh Reddy.
Headquarters: New Delhi; Established: 1958.
Obituaries
12. Former India hockey player Balbir Singh Kullar passes away
Former India hockey player Balbir Singh Kullar passed away. He was a part of the 1968 Olympics bronze-winning team. He was born at Sansarpur village of Jalandhar district in Punjab. He was also a member of the Indian team that won the Asian Games gold in 1966 at Bangkok and the Olympic Bronze in 1968 in Mexico.
13. Dronacharya awardee Joginder Singh Saini passes away
Veteran athletics coach and Dronacharya awardee Joginder Singh Saini passed away. He became the chief coach of the then Amateur Athletics Federation of India in 1970 and also received the Dronacharya Award in 1997 for his contribution to Indian athletics.
Miscellaneous News
14. Training of Nepal's Judicial Officers begins in India
The Judicial Officers from Supreme Court of Nepal has started their training programme at the National Law University, Jodhpur in Rajasthan. The first batch of 30 Judicial Officers will be trained on "Case Management and Court Management". The course on "Case Management and Court Management" tailored for the Nepalese judicial officers is fully backed by the Government of India under Ministry of External Affairs' Indian Technical and Economic Cooperation Programme.
Important takeaways for all competitive exams:
Prime minister 

of Nepal

: 

KP Sharma Oli; 

President: 

Bidhya Devi Bhandari.

Capital of Nepal: 

Kathmandu; 

Currency: Nepalese rupee.
15. Indian Railways launches its 1st "Restaurant On Wheels"
Indian Railways has launched its first "Restaurant on Wheels" at the circulating area of Asansol railway station, West Bengal. The Restaurant on Wheels was developed by refurbishing two over-aged MEMU coaches. This unique effort will not only improve the facilities at Asansol station but will also generate non-fare revenue earnings approximately Rs 50 lakh in the next five years.
Important takeaways for all competitive exams:
Union Minister of Ministry of Railways: Piyush Goyal.
16. ISHRAE organizes ACREX India 2020 in Greater Noida
Indian Society of Heating, Refrigerating and Air Conditioning Engineers has organized "ACREX India 2020" at India Expo Mart Limited, Greater Noida. This was the 21st edition of the exhibition which was witnessed by visitors from over 25 countries. The exhibition also acted as a valuable stage for all players which are connected to the HVAC industry.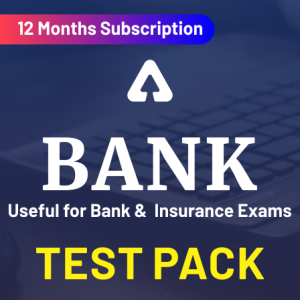 Watch video on Best 200+Current Affairs of last 6 months:
Register here to get study materials and regular updates!!
All the Best BA'ians for RBI Assistant Mains!