Daily GK updates are incorporated with the important news that made the current affairs headlines for banking or other competitive exams. Daily GK Update is the complete bag of the important news that held all day long. One should have complete knowledge about the banking terms, current affairs news, etc. So, here is the GK update of 9th & 10th March 2020 to help you prepare the Current affairs part. After reading this section, you can successfully attempt Current Affairs Quiz.

National News
1. Union Govt. to make sanitary Napkin Disposal bags mandatory from January 2021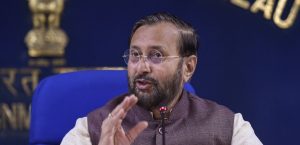 Union Environment Minister Prakash Javadekar has stated that Sanitary napkin makers will be asked to supply a biodegradable bag with each napkin from January 2021. Javadekar announced that the sanitation norms for Corporations and municipalities will now be applied to villages with a population of more than three thousand.
Most Important Takeaways for Upcoming Competitive Exams:
Prakash Javadekar is present Union Minister of Environment, Forest and Climate Change, Union Minister of Information & Broadcasting and Heavy Industries & Public Enterprises.
Prakash Javadekar is Rajya Sabha MP from Maharashtra.
International News
2. Ashraf Ghani Sworn in for Second Term as Afghanistan President
Afghanistan President Ashraf Ghani was sworn in for a second term as his rival Abdullah Abdullah held a parallel inauguration that could plunge the country deeper into crisis ahead of peace talks with the Taliban.
Most Important Takeaways for Upcoming Competitive Exams:
Afghan afghani is the currency of Afghanistan.
Kabul is the capital of Afghanistan.
States News
3. 'COVA Punjab' mobile app launched by Punjab Govt.
Chief Secretary of Punjab, Karan Avtar Singh has launched a mobile application, COVA Punjab. COVA stands for Corona Virus Alert. This app has been developed by the Department of Government Reforms and Public Grievances in consultation with the Health and Family Welfare Department to spread awareness by sharing various travel and preventive care advisories.
Most Important Takeaways for Upcoming Competitive Exams:
Captain Amarinder Singh is Chief Minister of Punjab.
VP Singh Badnore is Governor of Punjab.
Economy
4. Moody's cuts G-20 growth outlook to 2.1%
Moody's Investors Service stated that G-20 countries are expected to grow by 2.1% in 2020. Moody's cuts 0.3 percentage points lower than its previous forecast, as the global spread of the coronavirus, is resulting in simultaneous supply and demand shocks. It cautioned that global recession risks have risen. The global credit rating agency is expecting these shocks to materially slow economic activity, particularly in the first half of this year (2020).
Most Important Takeaways for Upcoming Competitive Exams:
Moody's Corporation is an American business and financial services company.
The Headquarters of Moody's is in New York, USA.
The G20 is the premier forum for international economic cooperation.
Schemes and Committees
5. Tamil Nadu tops in Poshan Abhiyan's participants list
The Central Government is implementing the flagship programme Poshan Abhiyan for improving the nutritional status of Indian citizens. This programme helps children, adolescents, pregnant women, and lactating mothers by leveraging technology. The importance of being given to the programme is evident from the fact that as many as 14 Central Departments and all the State Governments are being involved in the programme. Tamil Nadu tops the list of the states in terms of the number of participants in the programme. The Integrated Child Development Scheme has been in force for long in the southern state that has got rejuvenated with the Centre's Poshan Abhiyaan mission. The programme is revitalizing India by reaching out to the children and mothers across the nation.
Most Important Takeaways for Upcoming Competitive Exams:
Poshan Abhiyan is a government mission to ensure the nutrition of children, women, and pregnant mothers in impoverished areas.
Banwarilal Purohit is the present governor and Edappadi K Palanisamy is Chief Minister of Tamil Nadu.
Science and Technology
6. India plans to launch Chandrayaan-3 by first half of 2021
According to the Minister of State in the Prime Minister's Office, Jitendra Singh, a possible schedule for the launch of Chandrayaan-3 is planned to be implemented in the first half of 2021. The preparation of Chandrayaan-3 has been done by taking lessons from the previously launched Chandrayaan-2, a Moon mission which was launched in 2019, in which the Indian Space and Research Organisation (ISRO)'s Vikram Lander lost contact following a hard landing on the Moon's surface. Chandrayaan-3 will be designed to increase design, capacity with a cost of around Rs 610 crore, including Rs 360 crore for the launch rocket. 
Important takeaways for all competitive exams:
Headquarters of ISRO: Bengaluru,Karnataka.
Chairman of ISRO: K. Sivan.
ISRO established: 15 August 1969.
7. NASA named Mars 2020 rover as "Perseverance"
NASA (National Aeronautics and Space Administration) announced the name of the 5th Mars (red planet) rover as Perseverance. Previously the rover was known by its codename as Mars 2020. The name was suggested by Alexander Mather, 7th standard student and was announced by Nasa's director of science, Thomas Zurbuchen at an event in Lake Braddock Secondary School in Burke, Virginia. The Perseverance rover will be the 5th exploratory vehicle after Sojourner, Spirit, Opportunity and Curiosity.
Important takeaways for all competitive exams:
Headquarters of NASA: Washington D.C., United States.
Administrator of NASA: Jim Bridenstine.
Obituaries
8. Former Union Minister Hans Raj Bhardwaj Passes Away
Former Union Law Minister and Congress veteran Hans Raj Bhardwaj died after a cardiac arrest. Hans Raj Bhardwaj was 83. Hans Raj Bhardwaj was born in Garhi Sampla village in Rohtak district of Haryana. He was a Rajya Sabha member for five terms from April 1982 to June 2009.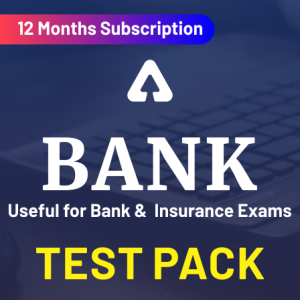 Watch video on Current Affairs Weekly Onliner of 1st to 7th March 2020:
Register here to get study materials and regular updates!!
All the Best BA'ians for RBI Assistant Mains!