ECGC PO Salary 2022: Export Credit Guarantee Corporation (ECGC)of India has released an official notification to recruit, 75 probationary officers on 21st March 2022. The job profile of a Probationary Officer attracts many banking aspirants because of its lucrative salary package and perks. In this article, we will be discussing what ECGC Offers to its probationary officers to give the aspirants a better overview before they apply for it.
ECGC PO Salary 2022
Here we have given below the salary structure of ECGC PO
ECGC PO Salary 2022
Pay Scale
INR 53600-2645(14)-90630-2865(4)-102090
Basic Pay
INR 53600 ( A increment of 2645 will be provided for 14 years)
Basic Pay after 14 years of service
INR 90,630
Maximum Basic Pay
INR 1,02,090
Total CTC ( Cost to company ) in Mumbai
16 Lakhs per annum
ECGC PO Salary 2022
It is to be noted that the in-hand salary is given according to a person posted in tier 1 city, so it will differ if a person gets posted in city y & z. The components of salary will also vary depending upon the place of your posting which will finally impact your in-hand salary.
ECGC PO Salary 2022 : In hand Salary
Basic Pay
53600
DA
24,596
HRA
32,500
City Compensation ( Depends upon the place of posting)
983
Grade Allowance
6000
Special Functional Allowance
775
Family Allowance
950
Transport Allowance
1330
Special Pay
1800
Deduction: NPS-ES

Income Tax

Professional Tax

5739

3200

200

In hand Salary
1,22,534- 9139= 1,13,395 Approximately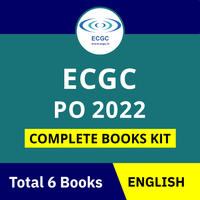 ECGC PO Salary 2022 Perks and Allowances
Apart from ECGC PO Salary also get certain other benefits in the form of perks and allowances which candidates can check below
Cash Medical Benefit- INR 13,300 per year
Mobile Bill Reimbursement- INR 400 per month
Mobile Handset Reimbursement – INR 10,000 once in three years.
Entertainment Reimbursement – INR 800 per month
Expenses for Household Help Reimbursement – INR 1000 per month.
Furniture Allowance – INR 87500 + GST once in five years.
Meal vouchers – INR 205 per working day
Med claim coverage of up to 40 lakhs for the family. ( The candidate has to one-fourth of the premium)
Office Carry Bag Reimbursement – INR 3000 once every three years.
PLI BONUS – total yearly Basic + DA (Dearness Allowance) up to 6% ( maximum)
Paid Leaves of 30 days every two years redeemed on Basic, DA, CCA
Defined Pension Scheme – The corporation makes an equal contribution of 10% Basic Pay + DA
Travel Allowance – 2nd AC fare of 4500 km each to and fro with family every two years / Leave Travel Concession to Hometown for self every year
ECGC PO Salary 2022: Job Profile
ECGC PO is required to handle the export transactions
A PO has to prepare reports on business transactions as well
ECGC PO is posted in only cities as there are no rural branches of ECGC
ECGC PO Salary 2022: Career Growth
ECGC PO is a highly recognized & reputed job. Export Credit Guarantee Corporation offers probationary officers very good career growth along with a handsome salary package. Candidates can check below the career growth of ECGC PO
Executive Officer/Probationary Officer – Scale I
Assistant Manager – Scale-II
Manager – Scale III
Senior Manager – Scale IV
Assistant General Manager – Scale V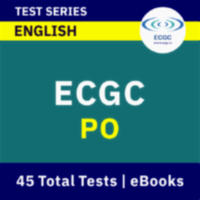 Related Posts:
FAQs: ECGC PO Salary 2022
Q. What is the basic pay of ECGC PO?
Ans The basic pay of ECGC PO is 53600
Q. What is the Maximum Basic Pay of ECGC PO?
Ans. The Maximum Basic Pay of ECGC PO is 1,02,090