Directions (1-15): In each of the question given below a/an idiom/phrase is given in bold which is then followed by five options which then tries to decipher its meaning as used in the sentence. Choose the option which gives the meaning of the phrase most appropriately in context of the given sentence.
Q1. It wasn't until he was threatened with losing his job that the comments about John's work ethic really hit home.
(a) Reach home
(b) Get lost
(c) Entirely misconceptualised
(d) Fully understood
(e) Highly recommended
 Q2. If you cut corners and don't apply a top coat, then your nails probably are going to chip faster.
(a) Unfollow
(b)Skipping steps
(c) Leave something
(d) Cheap
(e)Deteriorate
Q3. When you travel by public transportation, you're always at the mercy of the weather.
(a) Keep away
(b) Stay close
(c) Under control
(d) Under affect
(e) Bad weather
Q4. I've gotten the measure of the students, and I just don't think that topic will hold their interest at an assembly.
(a) Judged
(b) Missed
(c) Knowledgeable
(d) Causing harm
(e) Ignoring
Q5. My grandmother spends more time walking down memory lane these days than talking about the present.
(a) Jogging
(b) On foot
(c) future thinking
(d) postponing physical activity
(e) Remember past events
Solutions
S1. Ans. (d)
Sol. Hit home: To be fully understood by or strongly affect or resonate with someone.
Hence, option (d) is the right answer choice.
S2. Ans. (b)
Sol. Cut corners: To skip certain steps in order to do something as easily or cheaply as possible, usually to the detriment of the finished product or end result.
Hence, option (b) is the right answer choice.
S3. Ans. (c)
Sol. At the mercy of (something or someone): Subject to the control or actions of a particular person or thing.
Hence, option (c) is the right answer choice.
S4. Ans. (a)
Sol. To get the measure of (someone or something): To understand or know someone or something well and use that knowledge accordingly; to have an accurate conception of someone or something.
Hence, option (a) is the right answer choice.
S5. Ans. (e)
Sol. Walk down memory lane: To reminisce over memories of past events, especially happy ones.
Hence, option (e) is the right answer choice.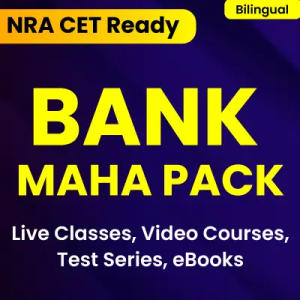 .                              .                                       .                                   .