Directions (1-5): In each of the following questions, a sentence is given with a blank. There are five phrasal verbs given below each sentence, one out of which can be used in the blank to form a meaningful sentence. Choose the most appropriate idiom among the five options that makes the sentence contextually meaningful.
Q1. As coronavirus closes businesses, health-care facilities ___________ elective surgery.
(a) Grow up
(b) break down
(c) go ahead
(d) Cut Back on
(e) come apart
Q2. Whether traveling to work or stocking up on groceries, most Angelenos still need to ___________ the city.
(a) Get back into
(b) Get around
(c) Get away
(d) Find out
(e) Get on
Q3. After fans ___________on Riverdale, they'll be looking for something to watch next.
(a) Break out
(b) Look into
(c) Fill in
(d) Catch up
(e) Eat out
Q4. Most newspaper owners in our country have no way to ___________the government as they have to protect their businesses.
(a) Get away with
(b) Go over
(c) Go against
(d) Give in
(e) Go after
Q5. Churchill Show losses ___________millions as recording done without audience.
(a) Check out
(b) Drop out
(c) Fill in
(d) Get together
(e) Run into
Solutions
S1. Ans. (d)
Sol. Cut back on means an act or instance of reducing something, especially expenditure.
Grow up- Become an adult
Hand in- Submit
Count on- Rely on
Call on- demand that (someone) do something. Hence, option (c) is the right answer choice.
Hence, option (d) is the right answer choice.
S2. Ans. (b)
Sol. Get around means Have mobility or you visit a lot of different places as part of your way of life.
Get on- Step onto a vehicle
Get away- Go on a vacation
Find out- Discover
Get back into-start doing something again.
Hence, option (b) is the right answer choice.
S3. Ans. (d)
Sol. Catch up means an act of catching up or matching someone or something in a particular activity.
Break out- Escape
Catch up- Get to the same point as somebody else
Eat out- Eat at a restaurant
Fill in- to do the work of someone else for a short time
Look into-to try to discover the facts about something such as a problem or a crime.
Hence, option (d) is the right answer choice.
S4. Ans. (c)
Sol. Go against means oppose or resist.
Get away with- do without being noticed or punished
Go over- Review or visit somebody nearby
Go after- Try to achieve something
Give in- to yield under insistence or entreaty: surrender.
Hence, option (c) is the right answer choice.
S5. Ans. (e)
Sol. Run into means reach (a level or amount).
Check out- Leave a hotel
Drop out- Quit a class
Fill in- to write information on blanks
Get together- Meet
Hence, option (e) is the right answer choice.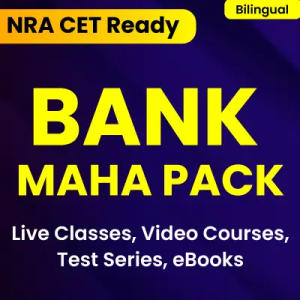 .                              .                                       .                                   .