Winner:  Gujarat Titans: Captain: Hardik Pandya
Gujarat Titans beat Rajasthan Royals at Narendra Modi Stadium in Ahmedabad. 
Facts about Gujarat titans
It is one of the new teams added to this IPL. Another team is Lucknow Super Giants.
The team is captained by 

Hardik Pandya

 and coached by 

Ashish Nehra

.

 
CVC Capital Partners own the franchise 
Other winners
Orange Cap: Jos Buttler (863 runs)- from England. IPL Team: Rajasthan Royals
Purple cap: Yuzvendra Chahal (27 wickets)- from India. IPL Team: Rajasthan Royals
Player of the season: Jos Buttler
Emerging player of the season: Umran Malik- bowler- Jammu, and Kashmir, India
Most Sixes: Jos Buttler (45)
Most fours: Jos Buttler (83)
Super Striker of the season: Dinesh Karthik (strike rate of 183.33) IPL team: RCB. He is recently found guilty of the violation of the IPL code.
Facts about IPL:
For sponsorship reasons, the Indian Premier League (IPL), also officially known as TATA IPL, is a professional men's Twenty20 cricket league, contested by ten teams based in seven Indian cities and three Indian states.
This was the 15th season.
IPL started in 2008.
Meaning of cricket terms :
Orange cap: It is given for the maximum number of runs

Purple cap: It is given for the maximum number of wickets

Beamer: When a fast bowler bowls a ball to a batsman that reaches him without bouncing

Dolly: A very easy catch taken by a fielder

Edge (SNICK OR NICK): When a batsman only just touches the ball with the side of his bat and is caught by the wicket-keeper or the slips

Golden Duck: When a batsman is out the first ball

Maiden: When a bowler delivers an entire over without the batsman managing to score a run

Yorker: A delivery that is intended to pitch directly underneath a batsman's bat or on his toes

Chinaman bowling- In layman's terms, it's left-arm leg-spin – the same as right-arm leg-spin. While a leg spinner turns the ball away from the right-hander, a chinaman bowler brings it back into him, which can sometimes make life difficult. As a right-handed batsman, your instinct is to expect the ball to turn away from you. It's also called left-arm unorthodox spin. Indian Players: Kuldeep Yadav, Preeti Dhiman
Facts About Indian Cricket Team
Captain:  Rohit Sharma
Coach: Rahul Dravid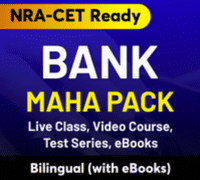 Recent Posts