Hindu Review June 2023
Hindu Review June 2023: The Hindu Review is a collection of monthly news summaries, organized by subject, that is designed to assist test-takers in preparing for the General Awareness section of competitive exams. It gathers information from a variety of sources, including newspapers like "The Hindu," Indian Express, and Mint, as well as online portals such as PIB and NewsOnAir.

The current affairs section plays a vital role in determining a candidate's success in their mains exams. To succeed in this section, it is important to dedicate sufficient time and effort to prepare for it. To aid in your preparation, we have produced a Hindu Review for June 2023, which will be accessible for download in PDF format on our website. This monthly PDF compiles current affairs topics and will be incredibly useful in covering them efficiently and quickly. Furthermore, it can serve as a useful reference for revision.
Which examinations will Hindu review be helpful for ?
The Hindu Review can be useful for a wide range of competitive examinations that include a General Awareness or Current Affairs section, such as UPSC Civil Services, State PCS, SSC, Bank PO, Railway, and other government job exams. It can also be helpful for students preparing for entrance exams for higher education, such as MBA, CLAT, and others.
Hindu Review June 2023 in Hindi
What are the categories of The Hindu Review?
The primary aim of The Hindu Review is to offer a well-organized overview of current events that occurred during a specific month. This is intended to aid candidates in their preparation for the General Awareness section of competitive exams. By studying The Hindu Review, candidates can potentially save time during the actual exam if they have a strong understanding of the information provided. It is highly advised that all candidates carefully read The Hindu Review PDF to improve their overall performance and potentially increase their marks.
Banking and Financial Current Affairs
Economy Current Affairs
Business Current Affairs
International Current Affairs
National Current Affairs
States Current Affairs
Schemes/Committees
Agreement/Memorandum of Understanding (MoU)
Appointments/Resignations (National & International)
Ranks and Reports
Sports Current Affairs
Summits And Conferences
Awards & Recognition
Important Days
Defence Current Affairs
Science and Technology
Books & Authors
Miscellaneous Current Affairs
Obituaries
Hindu Review June 2023: Important News Updates
International Yoga Day 2023
National Florence Nightingale Awards for 2022 and 2023
RBI Monetary Policy June 2023
French Open 2023
ICC World Test Championship 2023
ICC Player of the Month
Global Competitiveness Index 2023
Global Startup Ecosystem Report 2023
QS World University Rankings 2024
RBI's Financial Stability Report
How to Download The Hindu Review of June 2023?
Click on the Hindu Review link mentioned below.
ii. A "form" by ADDA247 will open.
iii. Fill in your name, email, etc. in that form.
iv. Click on the Submit button.
v. You will get a link to download the Hindu Review PDF of June 2023.
You may also like to read: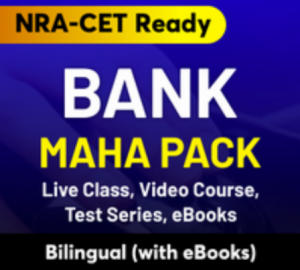 Visit Bankersadda website and participate in discussions with other aspirants and achievers. Get answers to your queries and connect with others on Adda247 App

All the Best for the Banks Exam