IBPS PO/Clerk Study Plan 2022: As the IBPS Clerk prelims examination is to be conducted on 28th August, 3rd, 4th September 2022 and IBPS PO Prelims exam will be held on 15th, 16th & 22nd October 2022 so candidates must start their preparation now. Practicing with the best study plan will help the candidates to reach their goals, so Bankersadda has brought up the best IBPS PO/Clerk Study Plan for the Prelims Exam. In this Study Plan, candidates can practice with each section i.e. Reasoning Ability, Quantitative Aptitude, and English with the daily-wise plan.
IBPS Clerk 50 Days Study Plan for Prelims Exam 2022 CHECK IN HINDI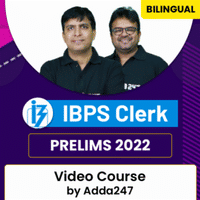 Study Plan for IBPS PO/Clerk Prelims Exams 2022
Candidates can practice daily questions for each section to practice for their prelims examination.
IBPS PO/Clerk Study Plan 2022
Date
Reasoning
Quantitative Aptitude
English
6 July
Direction
Missing Series
phrase rearrangement
7 July
Puzzle, Inequalities
Simplification
word swap
8 July
Puzzle, Coding-Decoding, Series
Wrong Series
cloze test
9 July
Practice Set
Practice Set
Practice Set
10 July
Practice Set
Practice Set
Practice Set
11 July
Order-Ranking
Quadratic Inequalities
error correction
12 July
Miscellaneous
Approximation
single fillers
13 July
Seating Arrangement
Number System, Percentage, Ratio & Proportion
Miscellaneous
14 July
Blood Relation
Average, Ages and Mixture & Alligation
Sentence improvement
15 July
Syllogism
Table DI
idioms and phrases
16 July
Practice Set
Practice Set
Practice Set
17 July
Practice Set
Practice Set
Practice Set
18 July
Direction
Partnership, Profit & Loss, SI & CI
Word usage
19 July
Inequality
Bar Graph DI
sentence based error
20 July
Puzzles
Simplification
Reading comprehension
21 July
Series
Time & Work, Pipe & Cistern
double fillers
22 July
Coding-Decoding
Line Graph DI
cloze test
23 July
Practice Set
Practice Set
Practice Set
24 July
Practice Set
Practice Set
Practice Set
25 July
Seating Arrangement, Blood Relation
Missing Series
error correction
26 July
Series, Syllogism
Data Sufficiency and Quantity Based
word swap
27 July
Miscellaneous, Coding-Decoding
Approximation
word rearrangement
28 July
Puzzles, Inequality
Wrong Series
reading comprehension
29 July
Direction, Order-Ranking
Probability, Permutation & Combination and Mensuration
Column based sentences
30 July
Practice Set
Practice Set
Practice Set
31 July
Practice Set
Practice Set
Practice Set
1 August
Series, Direction
Mix DI
connectors
2 August
Seating Arrangement, Miscellaneous
Quadratic Inequalities
vocabulary
3 August
Coding-Decoding, Inequality
Caselet
fillers
4 August
Puzzles, Blood Relation
Practice Set
error correction
5 August
Syllogism, Order-Ranking
Data Interpretation
cloze test
6 August
Practice Set
Practice Set
Practice Set
7 August
Practice Set
Missing Series
Practice Set
8 August
Seating Arrangement, Inequality, Coding-Decoding
Simplification
error correction
9 August
Series, Direction, Syllogism
Wrong Series
single fillers
10 August
Puzzles, Miscellaneous, Order-Ranking
Quadratic Inequalities
Vocabulary
11 August
Blood Relation, Direction, Series
Approximation
sentence improvement
12 August
Seating Arrangement, Syllogism, Inequality
Practice Set
idioms and phrases
13 August
Practice Set
Practice Set
Practice Set
14 August
Practice Set
Average, Ages and Mixture & Alligation
Practice Set
15 August
Puzzles, Direction, Series
Table DI
cloze test
16 August
Coding-Decoding, Order-Ranking, Syllogism
Partnership, Profit & Loss, SI & CI
column-based sentences
17 August
Seating Arrangement, Blood Relation, Miscellaneous
Bar Graph DI
reading comprehension
18 August
Series, Inequality, Direction
Simplification
error correction
19 August
Puzzles, Blood Relation, Inequality
Wrong Series
DOUBLE FILLERS
20 August
Practice Set
Practice Set
Practice Set
21 August
Practice Set
Practice Set
Practice Set
22 August
Seating, Arrangement, Coding-Decoding
Line Graph DI
spelling errors
23 August
Puzzles, Direction, Series
Missing Series
sentence based error
24 August
Seating Arrangement, Inequality
Quadratic Inequalities
word rearrangement
25 August
Puzzles, Series
Trains, Boat & Stream and Speed Time Distance
sentence improvement
26 August
Seating Arrangement, Syllogism
Approximation
fillers
27 August
Practice Set
Practice Set
Practice Set
28 August
Practice Set
Practice Set
Practice Set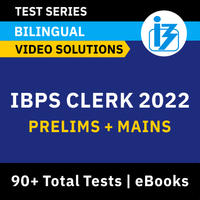 Related Posts: