Recent in news updated on 20 December
In Gujarat, Chief Minister Bhupendra Patel has unveiled the logo, website and social media handles of the Urban-20 conference in Gandhinagar. The UNESCO heritage city Ahmedabad will host the Urban 20 conference as part of G-20 meetings between February to July.
India International Science Festival (IISF)-2022 will be held in Bhopal in January 2023 and incidentally, it is one of the major events to be held after India took over G-20 Presidency.
The first G20 Finance and Central Bank Deputies (FCBD) meeting  held during 13-15 December 2022 in Bengaluru.
The Union Ministry of Health and Family Welfare organized a two-day convention on the theme " Universal Health Coverage Day (UHC) 2022" , in Varanasi, Uttar Pradesh.
The World Ayurveda Congress & Arogya Expo 2022 will be held in Goa from 8-11 December with an objective to provide a global platform to stakeholders.
The Third Global Ministerial Conference on Antimicrobial Resistance concluded in Oman, with the issue of The Muscat Manifesto, which aims to accelerate One Health actions on antimicrobial resistance to achieve the 2030 Sustainable Development Goals. Union Minister of State for Health and Family Welfare Bharati Pravin Pawar had participated in the 'Third Global High-Level Ministerial Conference on Antimicrobial Resistance'.
Union Minister for Commerce and Industry Shri Piyush Goyal will be the Chief Guest at the 'Millets-Smart Nutritive Food' Conclave to be held in New Delhi.
Under the aegis of Azadi Ka Amrit Mahotsav, Ministry of Culture in association with Department of Post unveiled Daakroom, the renowned letter writing carnival at the Gandhi Darshan at Raj Ghat, New Delhi.
In various competitive exams like Bank Po, Bank Clerk, Regulatory bodies: RBI Grade B, SEBI Grade A, SSC CGL, State PCS exam; recent Summits and Conferences are asked. This article is regularly updated so that students can have all the awards at one place. Bookmark it for revision purposes.
Name
Place
Organized by
Important Facts
December 2022
Urban 20 conference
Ahmedabad
India
logo and website launched in Gandhinagar
India International Science Festival (IISF)-2022
Bhopal
Vigyanika", the Science Literature Festival will also be held

8 th edition

Climathon
Kochi, Kerala
 Kerala Startup Mission
(KSUM), EY Global Delivery Services
(GDS), the United Nations Development
Programme (UNDP), Startup India,
Global Shapers Kochi, the National
Association of Software and Service
Companies (NASSCOM), and The Indus
Entrepreneurs (TiE) Kerala.

Theme: Securing a sustainable and
climate-resilient future
Tree Tag, a green start-up from Kerala
won award under the category 'Life On
Land'
G20 Finance and Central Bank Deputies (FCBD) meeting
Bengaluru
Ministry of Finance and the Reserve Bank of India.
 
 
The Union Ministry of Health and Family Welfare organized a two-day convention on the theme " Universal Health Coverage Day (UHC) 2022" , in Varanasi, Uttar Pradesh. 
World Ayurveda Congress & Arogya Expo 2022
Goa
World Ayurveda Foundation, an initiative of Vijnana Bharati, with the support of the Union 

Ministry of Ayush

 and Government of Goa
Theme: 'Ayurveda For One Health'.
First-ever Tribal Winter Festival
Bandipur
Bandipora District
Administration
International Conference on
Emerging Trends in Biosciences
and Chemical Technology- 2022
Jammu
CSIR, IIT Jammu
3rd Global Ministerial Conference on Antimicrobial Resistance
Muscat , Oman
Sultanate of Oman, GCC Health Council and the Quartet formed by the United Nations to monitor antibiotic resistance
theme 'The AMR Pandemic: From Policy to One Health Action
'Millets-Smart Nutritive Food' Conclave

New Delhi
Ministry of Commerce and Industry + Agricultural and Processed Food Products Export Development Authority (APEDA)
2023: International Year of Millets
Daakroom
New Delhi
Ministry of Culture in association with Department of Post
Letter Writing Carnival
Jharokha – Compendium of Indian handicraft, handloom, art and culture
New Delhi
Ministry of culture in collaboration with Ministry of Textile
International conference on the contributions of J C Bose: A Satyagrahi Scientist",
New Delhi
Ministry of Culture, Indraprastha Vigyan Bharati and Inter-University Accelerator Centre
International Conference Series on Vayu:
 Bhubaneshwar

National Clean Air City' awards with a total cash prize of over Rs. 5 crores given for the first time to 9 cities

Global Technology Summit
New Delhi
Ministry of External Affairs and Carnegie India.
 G20 Sherpa Meeting in India
Udaipur
India
1st meeting
22nd Council of Ministers' meeting of the Indian Ocean Rim Association (IORA)
Dhaka in Bangladesh.
IORA
The COM adopted the 'IORA's Outlook on the Indo-Pacific' (IOIP) which would guide enhancement of IORA's
November 2022

Indo-Pacific Regional Dialogue 2022
Delhi
 Indian Navy +National Maritime Foundation (NMF)
Theme of IPRD-2022 is "Operationalising the Indo-Pacific Oceans Initiative (IPOI)", which was articulated by Prime Minister Narendra Modi at the 14th East Asia Summit (EAS)
Bengaluru Tech Summit 22
Bengaluru
event organized by the department of IT/BT in association with Software Technology Parks of India (STPI)
25th edition, themed "Tech4NextGen"
GeoSmart India 2022 Summit
Hyderabad
theme: Geospatial by default, empowering billions
Global Media Congress
Abu Dhabi
Abu Dhabi National Exhibitions Company with Emirates News Agency
Other posts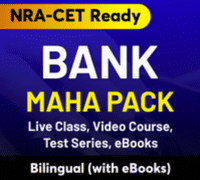 Current Affairs