Are you a banking aspirant?? Then mark your calendar to attend the LIVE Chat Session with SBI Topper Preeti Pandey and the CEO of Adda247 Anil Nagar Sir at 7 PM Today.
Team Adda247 brings to you a special session "SBI Ki Baat with Anil Nagar" where Anil Sir will be discussing all minor and major points related to preparation, selection, experience from the SBI Topper Preeti Pandey Today. And since this will be a live streaming session, you can also ask your querries from both through the chat on YouTube.

Do not miss "SBI Ki Baat with Anil Nagar" today at 7PM only on Adda247 YouTube Channel. Share it with your fellow companions who are also banking aspirants to help them get the benifit from this session with SBI Topper.
Also Check,
The State Bank of India this year has released the much awaited SBI PO notification and the online application process for the same is also going on. This chat session with SBI Topper Preeti Pandey who was selected as Probationary Officer in SBI 2018 recruitment will help you gain knowledge on preparation track, challenges and how to overcome them and her experience of her selection journey. So we suggest even if you are not targetting bank exams of 2020 and you plan to crack these exam in furture you must attend this session and you can also ask questions from Preeti and Anil Nagar Sir at 7PM on YouTube.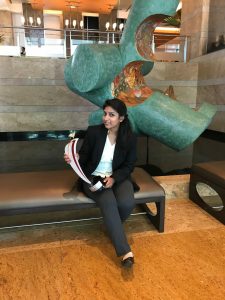 Preeti Pandey
SBI PO 2018
Also Check,