The Static GK Awareness section is a part of General Awareness section and needs your undivided attention as it constitutes a major portion of the General Awareness section. To complement your preparation for General Awareness section of the upcoming exams like RBI Assistant Mains and SBI Clerk Mains , we are providing you Static GK Awareness Quiz.

To complement your preparation for General Awareness section of the upcoming exams like SBI Clerk Mains and RBI Assistant Mains, we are providing you  Static GK Awareness of 17th June 2020 covering the following topics: National Stock Exchange, Uber Technologies, International Kite Festival, Axis Bank, ICICI Bank.
Q1. The Union Minister of Commerce and Industries inaugurated the National Stock Exchange (NSE) Knowledge Hub in New Delhi. Who is the present Union Minister for Commerce and Industries?
(a) Arjun Munda
(b) Pralhad Joshi
(c) Prakash Javadekar
(d) Dharmendra Pradhan
(e) Piyush Goyal
Q2. Uber Technologies Inc and automaker Hyundai Motor have teamed up to develop electric air taxis. Who is the present CEO of Uber?
(a) Tony West
(b) Nelson Chai
(c) Nikki Krishnamurthy
(d) Dara Khosrowshahi
(e) Thuan Pham
Q3. The 31st International Kite Festival has been launched at Sabarmati river front in Ahmedabad, Gujarat. Which of the following port is situated in Gujarat?
(a) Paradip Port
(b) V.O.Chidambaranar Port
(c) Ennore Port
(d) Jawaharlal Nehru Port
(e) Deendayal Port
Q4. The two Indian private sector lenders Axis Bank and ICICI Bank to close their operations in Sri Lanka after the Central Bank of Sri Lanka has permitted. Who is the present Prime Minister of Sri Lanka?
(a) D. M. Jayaratne
(b) Mahinda Rajapaksa
(c) Ranil Wickremesinghe
(d) Ratnasiri Wickremanayake
(e) Sirimavo Bandaranaike
Q5. Union Home Minister has inaugurated the National Cyber Crime Reporting Portal and Indian Cyber Crime Coordination Centre (I4C) located in New Delhi. Who among the following is the present Union Home Minister?
(a) Ravi Shankar Prasad
(b) Narendra Singh Tomar
(c) Ramvilas Paswan
(d) Amit Shah
(e) Nitin Jairam Gadkari
Solutions
S1. Ans.(e)
Sol. Piyush Vedprakash Goyal is an Indian politician and the current minister of Railways and Commerce in the Government of India.
S2. Ans.(d)
Sol. Dara Khosrowshahi is the CEO of Uber, where he manages the company's fast-growing business in 63 countries around the world and leads a global team of more than
22,000 employees.
S3. Ans.(e)
Sol. Deendayal Port is a seaport in Kutch District of Gujarat.
S4. Ans.(b)
Sol. Mahendra Rajapaksa commonly known as Mahinda Rajapaksa is a Sri Lankan politician currently serving as the Prime Minister of Sri Lanka since 21 November 2019.
S5. Ans.(d)
Sol. Amit Shah is an Indian politician and the current Minister of Home Affairs
To attempt the complete quiz refer to the links given below:
You may also like to read: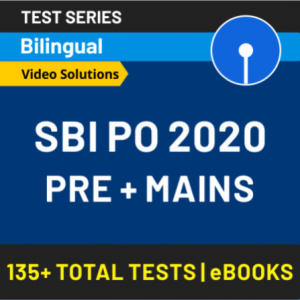 Watch the Weekly Current Affairs Show of 17th June 2020:
Visit Achieversadda.com and participate in discussions with other aspirants and achievers. Get answers to your queries and connect with others on Achieversadda.com