I am Madhukar Anand from Patna (Bihar). I did my Engineering in Electronics and Communication in 2015. I worked in Mindtree Ltd, Banglore based IT company. I quit the job in June 2017 and started preparing for banking exams.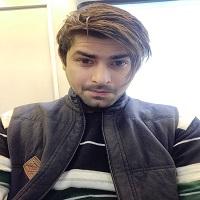 Initially, I had no clue about the syllabus, pattern, and the nature of the banking exams. Bankersadda helped me understand all the basics and types of questions asked in the exam. My first attempt was IBPS PO, RRB SO Scale 2 IT officer, and IRDAI in October 2017. In all these exams, I missed by a few marks and could not clear the prelims part. In the meanwhile, I started preparing for NABARD, RBI, and SEBI exams. Because of that, I hardly got the time to practice for maths and reasoning to the extent required to clear any PO level exams. As a result, I could not clear SBI PO and in IBPS PO 2018, I missed the prelims exam by 50 marks, that was a setback.
Also Read,
After that, I changed my preparation style and studied with the changing pattern. In 2019, I cleared prelims in SBI PO but could not clear Mains (missed by 5 marks) because I was preparing for NABARD also and both the exams were at the same time at the interval of one week. I appeared for IDBI Bank and cleared it, this was the first banking exam that I managed to clear, and SBI Clerk also (appeared for the first time). Then appeared in RRB Scale 2 IT Officier, Got Uttar Bihar Gramin Bank, and gave IBPS PO and have got 85 marks in Mains, now waiting for the provisional allotment by the IBPS.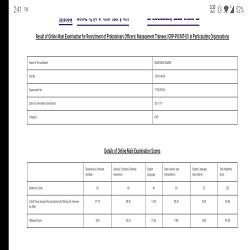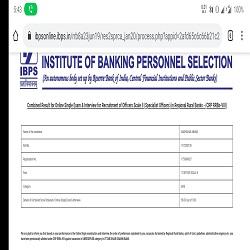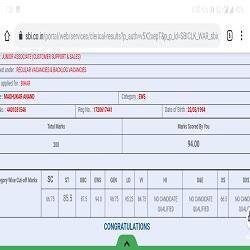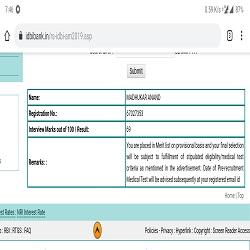 Disciple, hard work, and able to adapt to changing patterns of the exam become profound in preparation for these exams. Motivation and critical analysis of yourself holds the key. It has been a wonderful journey for me. I want to say to all of you, who are giving day and night for the preparation, your time will come, never underestimate yourself and keep up the good work.
Now I'm sharing my section-wise strategy:
Quant Aptitude Section:
Speed is the key when it comes to Prelims, Hence try to maximize your speed. Simple 15 minutess daily, practice simplification, quadratic equation, and number series, each will do it help for you. One or two easy-moderate level DI will sufficient. Daily quiz on Bankeradda is the quick way of evaluating plus any Mock test thrice a week is enough.
Mains exam requires a lot of understanding and analytics to solve and crack it. Don't fear it, even if you are average, you can crack it because this section is anyway not a scoring one. Try to get a basic understanding and attempt questions with all confidence.
Reasoning Ability Section:
The reasoning section is something very scoring with minimal input. The practice is the key here. Try to solve different levels of problems in every topic like Puzzle, blood relation, seating arrangements, direction sense, etc.
Remember it's a scoring topic in prelims as well as in mains. 
English Section:
Reading newspapers is the ultimate advice. The most cumbersome habit for a beginner and very interesting for someone who has been doing for six months or more. 80 percent of the questions in English come from reading part whether it's a reading comprehension or Cloze test or sentence rearrangement. For the Grammar section, you can refer to the online video provided on the Bankersadda YouTube channel.
General Awareness Section:
It's the most scoring part and decides your fate.
You should at least prepare six months current affairs. You should do it from at least two sources that is one is Bankersadda and others from any other source.
Other static topics like capital, currencies, national parks, etc, you can Google search and make notes.
All the Best Folks!
Share your success story with us at blogger@adda247.com
Check more Success Stories by Achievers
Practice with,