World earth Day 2022:  Earth Day is commemorated every year on April 22 to emphasize the significance of environmental protection and express our gratitude toward the Earth. Today around 1 billion people in 193 countries take part in Earth Day and resolve to protect the environment and biodiversity. This year World Earth Day 2022 falls on Friday. Every year worldwide it is celebrated with rallies, conferences, outdoor activities, and service projects.
History of World earth Day
World Earth Day first came into being on April 22, 1970, followed in 1972 by World Environment Day. The idea was put forward during a UNSEO conference in 1969 in San Fransisco, by the peace activist John MC Connell who proposed to honour the planet and the concept of peace. This day of nature's equipoise was later sanctioned in a proclamation written by McConnell and signed by Secretary-General U Thant at the United Nations. A month later, United States Senator Gaylord Nelson proposed the idea to hold a nationwide environmental teach-in on April 22, 1970. He hired a young activist, Denis Hayes, to be the National Coordinator. Nelson and Hayes renamed the event "Earth Day".
World earth Day 2022: Theme
This year's World Earth Day 2022 theme is "Invest In Our Planet". The theme of this year focuses to come and work together and Invest In Our Planet to build a prosperous and equitable future. Now it is time for unstoppable courage and efforts to preserve and protect our health, our families, our livelihood, and our earth together.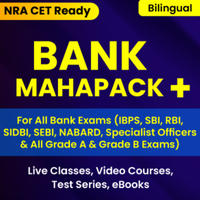 FAQs: World earth Day 2022
Q.1 Why is World earth Day Day celebrated?
Ans. World Earth Day is celebrated to express our gratitude toward the Earth.
Q.2 What is the history of World earth Day Day?
Ans. The history of World earth day is given in the article above.