Daily GK updates are incorporated with the important news that made the current affairs headlines for banking or other competitive exams. Daily GK Update is the complete bag of the important news that is held all day long. One should have complete knowledge about banking terms, current affairs news, etc. So, here is the GK update of the 01st and 02nd May 2022 to help you prepare the Current affairs part. After reading this section, you can successfully attempt Current Affairs Quiz.
Here is the Daily GK Update of the 01st and 02nd May 2022 covering the following news headlines: Gene Bank Project', International Labour Day, World Tuna Day, Semicon India Conference 2022, ICICI Bank.
Top 15 Daily GK Updates: National & International News 
Here is providing below the top 15 important Daily General Knowledge 2022 updates with national & international news.
States News
1. Maharashtra Cabinet approved first-of-its-kind 'Maharashtra Gene Bank Project' 
Maharashtra Cabinet approved the 'Maharashtra Gene Bank', a first-of-its-kind project in India. To conserve genetic resources in Maharashtra including marine diversity, seeds of local crops, and animal diversity.
In the next five years, an amount of Rs 172.39 crores will be spent on these seven focus areas. The project will be implemented by the Maharashtra State Biodiversity Board (MSBB) and will be overseen by committees under the chief secretary and the principal secretary (forests).
The MSBB will coordinate with institutions like the National Institute of Oceanography (NIO) Goa to document and conserve rare and endangered marine species.
Important takeaways for all competitive exams: 
Maharashtra Capital: Mumbai;
Maharashtra Governor: Bhagat Singh Koshyari;
Maharashtra Chief minister: Uddhav Thackeray.
2. Statehood Day 2022 of Maharashtra and Gujarat
Maharashtra and Gujarat celebrated their statehood day on 1st May 2022.
On May 1st, 1960, the bilingual state of Bombay was divided into two separate states by the Bombay Reorganisation Act, 1960: Maharashtra for Marathi speaking people and Gujarat for Gujarati speaking people.
Gujarat was established as the 15th state of the Indian Union.
Appointments News
3. Vinay Mohan Kwatra assumes charge as India's new Foreign Secretary 
Vinay Mohan Kwatra took charge as India's new Foreign Secretary. A 1988-batch Indian Foreign Service (IFS) officer, Mr Kwatra succeeded Harsh Vardhan Shringla who retired from service. Mr Kwatra was serving as India's envoy to Nepal before assuming the charge of the Foreign Secretary.
A career diplomat with over 32 years of experience, Mr. Kwatra has also held the position of a Joint Secretary in the Prime Minister's Office (PMO) for two years between October 2015 and August 2017.
Mr Kwatra is known to have extensive expertise in dealing with India's neighbourhood as well as the U.S., China and Europe. He has taken charge as the Foreign Secretary at a time when India is dealing with various geopolitical developments including the Ukraine conflict, the severe economic crisis in Sri Lanka and situation in Afghanistan and developments in the Indo-Pacific.
4. Lt Gen BS Raju appointed as Vice Chief of Indian Army
The Indian Army's Director General of Military Operations, Lieutenant General Baggavalli Somashekar Raju has been appointed as the Vice Chief of the Army Staff from May 1.
He was an alumnus of Sainik School Bijapur and National Defence Academy and commissioned in the Jat Regiment on December 15, 1984. He had commanded a battalion during Operation Parakram in the Western Theatre and J&K. He has been awarded the Uttam Yudh Seva Medal, Ati Vishisht Seva Medal, and Yudh Seva Medal.
Before taking over the new role, Lt General BS Raju was serving as the Director-General of Military Operations during the standoff on the LAC, the de facto border between India and China. The two countries have been locked in a standoff since June 2020 when both sides lost several troops.
5. Former Amazon Music CEO Sahas Malhotra joins JioSaavn as CEO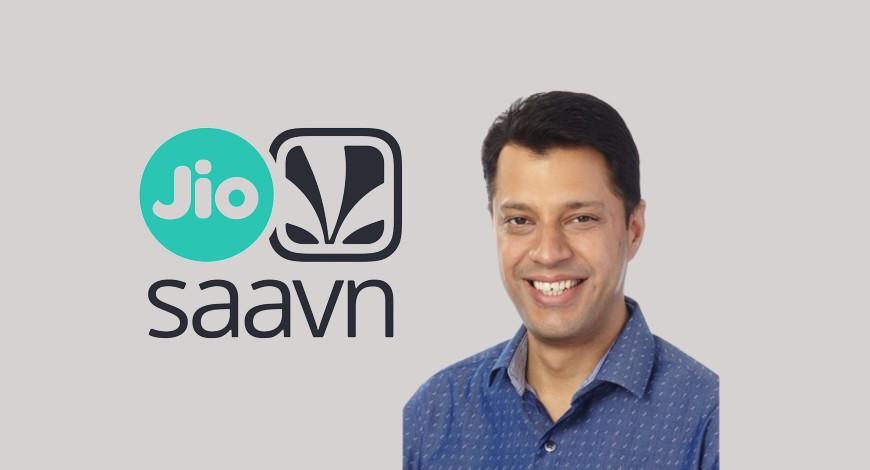 JioSaavn has named Sahas Malhotra, a former Amazon Music director and entertainment industry expert, as its new CEO.
Previously, Sahas Malhotra worked for Sony Music India and Tips Industries. Sahas Malhotra was the business leader at Tips Music and the marketing director for Tips Film Production at Tips Industries.
From the JioSaavn company's Mumbai headquarters, Sahas Malhotra will manage the company's efforts in the rapidly changing and fascinating Indian market.
Sahas Malhotra has more than 24 years of experience in the entertainment sector, including team development, film marketing, music P&L management, licensing, media planning, music publishing, and product management, according to JioSaavn.
Agreements News
6. To upgrade railway telecommunications, Railway Ministry signs an agreement with the C-DOT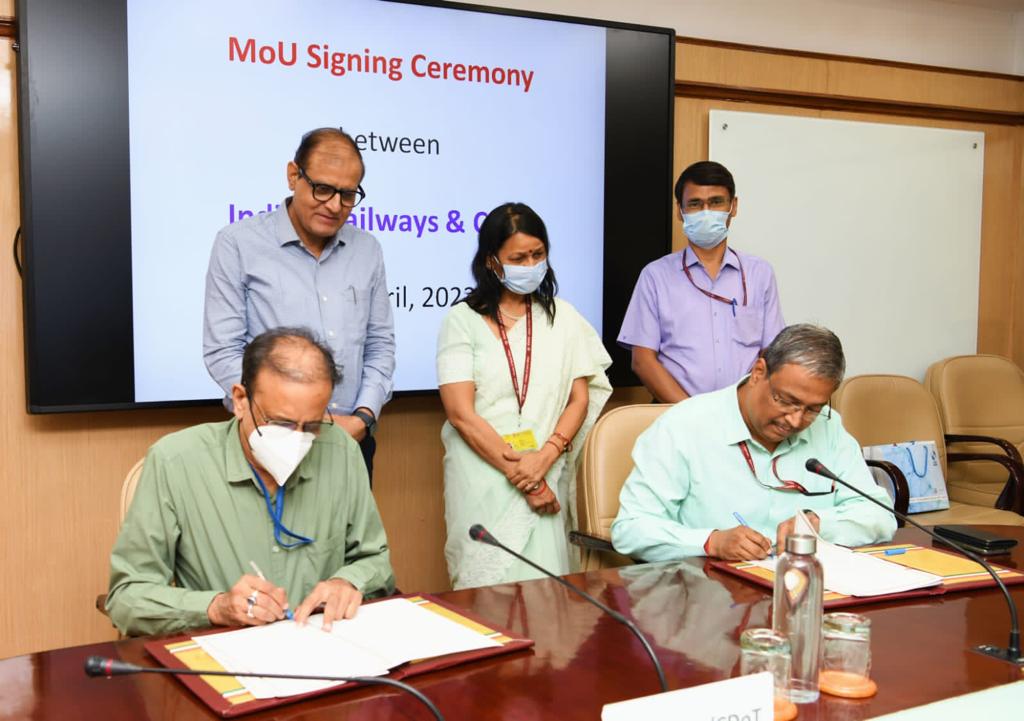 The Ministry of Railways and the Centre for Development of Telematics (C-DOT) signed a memorandum of understanding (MoU) to form a strong collaborative working partnership for coordination and resource sharing in the provision of telecommunication facilities in the delivery and implementation of C-Telecom DOT's Solutions and services in railways.
This MoU will allow C-DOT and the Ministry of Railways to collaborate on telecommunications modernization in Indian Railways for Public Safety and Security Services using Long Term Evolution (LTE-R) for Railways in accordance with world standards, 5G Use Cases in Indian Railways in accordance with Make in India policy, Internet of Things, Unified Network Management System, Network Management System, Video Conference software, Chatting application, Routers and Switches.
Important Takeaways for all Govt Exams:
Minister of Railways: Shri Ashwini Vaishnaw
Executive Director and Chairman of the C-DOT Board: Rajkumar Upadhyay
Additional Member, Telecom and Railway Board: Aruna Singh
7. Qualcomm India has teamed up with MeiTY's C-DAC to assist Indian chipset startups
Qualcomm India Private Limited, a subsidiary of Qualcomm Inc., proposes to launch and run the Qualcomm Semiconductor Mentorship Program 2022 for selected semiconductor startups in India, with the goal of providing mentorship, technical training, and industry outreach.
Qualcomm India has established a partnership with the C-DAC, an autonomous scientific society within the Ministry of Electronics and Information Technology of the Government of India, which will serve as an outreach partner for the programme and help participating entrepreneurs gain exposure.
Qualcomm India would support technological breakthroughs as well as intellectual-property-driven innovation and product development in the Indian ecosystem.
It will aid in the reduction of innovation risks, the acceleration of company development, and the development of soft skills and knowledge bases among Indian semiconductor design companies.
It will provide chosen startups with access to domain experts, venture capitalists, accelerators, incubators, industry groups, and significant corporations that can assist them in scaling up their businesses.
Qualcomm India will provide platforms and forums to allow high-growth-potential small businesses and startups to collaborate on potentially disruptive technologies that could shape or develop semiconductor supply chains in the future.
Defence News
8. Indian Army Red Shield Division signs MoU for 'Manipur Super 50' 
Red Shield Division of the Indian Army under the aegis of Spear Corps entered into a tripartite agreement with the State Bank of India Foundation (SBIF) and the National Integrity and Educational Development Organization (NIEDO) to establish 'Red Shield Centre for Excellence and Wellness' in Manipur's Bishnupur district.
The project 'Manipur Super 50' is expected to be fully functional for the first batch of 50 students by the first week of July 2022.
This initiative will be able to create a feeling of mental and social well-being amongst parents and their children by providing quality education thus catering for a better life and evolving responsible citizens for our country.
The centre which will be opened in Bishnupur Battalion will remain as instrumental in bringing a progressive and inclusive society.
The MoU signing ceremony was also attended by GOC Red Shield Division, state DGP and a host of senior veterans, and military and civil dignitaries. More than 100 students from various schools witnessed the MoU signing.
Banking News
9. ICICI Bank launched India's 'open-for-all' digital ecosystem for MSMEs
ICICI Bank has launched India's first 'open-for-all' comprehensive digital ecosystem for all Micro, Small and Medium Enterprises (MSMEs) in the country, which can also be used by the customers of other banks.
Anyone can use the benefits of digital solutions on the InstaBIZ app. MSMEs customers of other banks can avail of a host of services by logging in as a 'Guest' in the app. It provides sanctions of instant and paperless overdraft facility up to Rs 25 lakh through 'InstaOD Plus'.
The benefits of the new digital ecosystem can be availed by downloading the latest version of the InstaBIZ app, a super app for businesses. The app is available on Google Play, Apple App Store and at the bank's Corporate Internet Banking (CIB) platform. The ecosystem offers the facility of digital and instant current account opening through video KYC.
Important takeaways for all competitive exams: 
ICICI Bank Headquarters: Vadodara;
ICICI Bank  MD & CEO: Sandeep Bakhshi;
ICICI Bank  Chairperson: Girish Chandra Chaturvedi;
ICICI Bank  Tagline: Hum Hai Na, Khayal Apka.
10. Union Bank becomes first public sector bank to go live on Account Aggregator framework
Union Bank of India became the first public sector bank to go live on the Account Aggregator (AA) ecosystem. The framework facilitates sharing of financial information on a real-time basis between regulated entities.
AAs are licensed by the Reserve Bank of India to enable the flow of data between Financial Information Providers (FIPs) and Financial Information Users (FIUs).
The Account Aggregator Ecosystem helps the Lenders to leverage Digital data acquired with the consent of the Customers for providing them with a seamless journey and eliminating the need of physical documentation. Financial Information User (FIU) can request data from the Financial Information User (FIP) based on a simple consent given by the Customer on their Account Aggregator handle.
Important takeaways for all competitive exams:
Union Bank of India Headquarters: 

Mumbai;

Union Bank of India CEO: 

Rajkiran Rai G.;

Union Bank of India Founded: 

11 November 1919, Mumbai.
11. RBI changes the rules for banks participating in KCC's short-term agricultural loan plan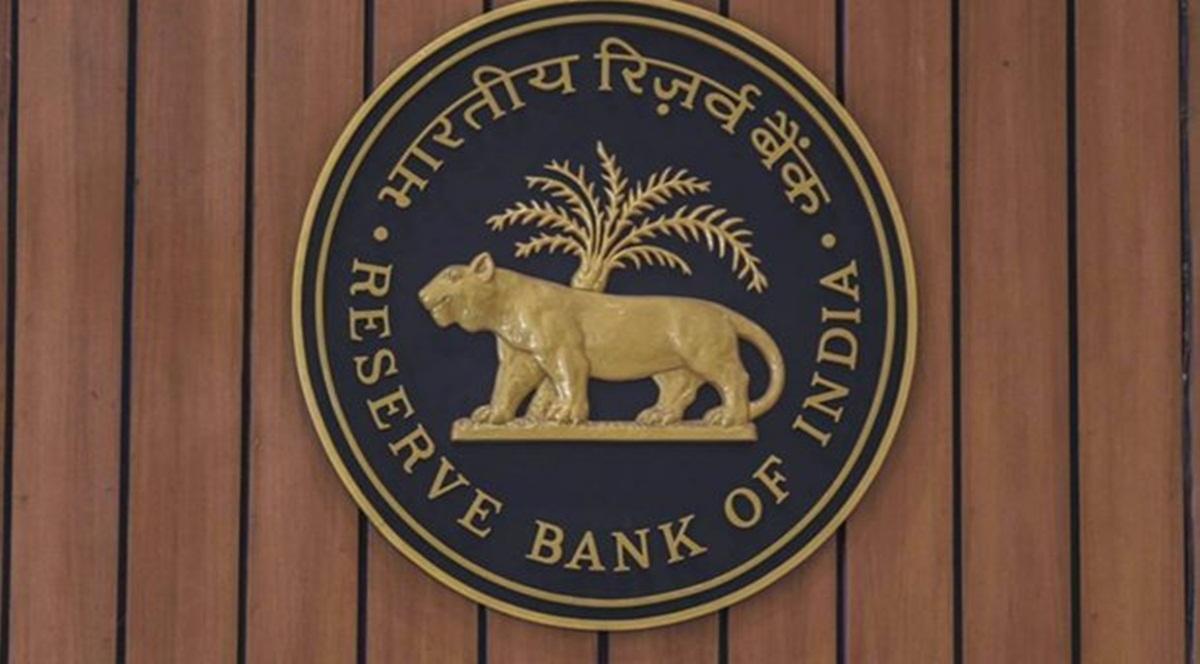 The Reserve Bank of India (RBI) changed the rules for banks to claim the amount of interest subsidies paid to farmers under the short-term crop credit plan via the Kisan Credit Card (KCC) during the previous fiscal year.
The Reserve Bank of India (RBI) announced in a circular that pending claims for the fiscal year 2021-22 can be submitted by June 30, 2023, and that they must be duly certified by statutory auditors "as true and correct."
The government grants banks a 2% annual interest subsidy in order to assist farmers with short-term crop loans of up to Rs 3 lakh at a 7% annual interest rate.
Farmers that repay their loans on time will receive an additional 3% interest subsidy. The effective interest rate for these farmers is 4%.
Banks must submit their claims on an annual basis, duly certified by their statutory auditors as true and correct, within a quarter of the year's end, according to the circular on 'Modified Interest Subvention Scheme for Short Term Loans for Agriculture and Allied Activities availed through Kisan Credit Card (KCC)' during 2021-22.
Important Takeaways for all Govt Exams:
Governor of Reserve Bank of India (RBI): Shri Shaktikanta Das
12. RBI: India among worst-hit in pandemic, economy will recover in 13 years
The Reserve Bank of India (RBI) in its latest report said India was one of the worst-hit nations during the Covid-19 pandemic and that it will take up to 13 years for India to fully recover from the scars of the Covid-19 pandemic.
India suffered among the biggest pandemic induced losses in the world in terms of output, lives and livelihoods, which may take years to recover. Economic activity has barely recovered to pre-COVID levels even after two years.
The pre-COVID trend growth rate works out to 6.6 per cent (CAGR for 2012-13 to 2019-20) and excluding the slowdown years it works out to 7.1 per cent (CAGR for 2012-13 to 2016-17).
Taking the actual growth rate of (-) 6.6 per cent for 2020-21, 8.9 per cent for 2021-22 and assuming a growth rate of 7.2 per cent for 2022-23, and 7.5 per cent beyond that, India is expected to overcome COVID-19 losses in 2034-35.
Business News
13. Under Airtel Startup Accelerator Program, Bharti Airtel purchase 7% equity in Cnergee Technologies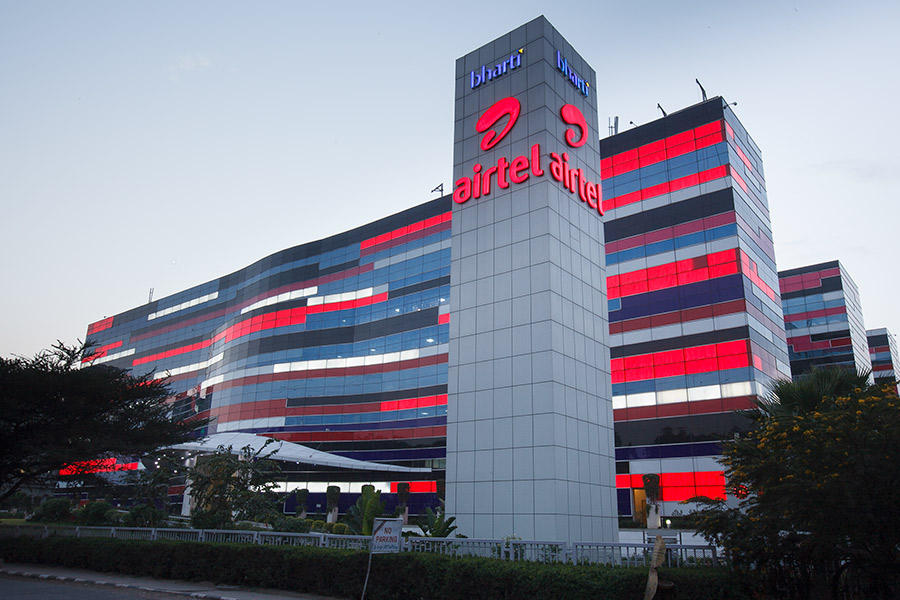 Bharti Airtel, India's second-largest telecom operator, announced that the Airtel Startup Accelerator Program has acquired a 7% investment in cloud-based networking solutions firm Cnergee Technologies. Cnergee, situated in Navi Mumbai, specialises in cloud-based comprehensive networking solutions for enterprises of all kinds.
The telco purchased the interest at a pre-money enterprise valuation that was mutually agreed upon, but the figure was not disclosed due to confidentiality concerns.
Airtel said in a statement that the stake purchase will allow it to strengthen its NaaS offering for Small and Medium Businesses (SMBs) aiming to speed their transition to cloud-based applications.
The Navi Mumbai-based business has created a set of 5G-ready software tools for Network-as-a-Service (NaaS) that can be scaled up to enable zero-touch service provisioning, central remote monitoring, and management of all connected devices, as well as a variety of real-time analytics.
Through its integrated portfolio of connectivity, conferencing, cloud & data centres, cyber security, IoT, Ad-tech, and other services, Airtel Business serves over one million enterprises of all sizes.
Summits and Conferences News
14. In Bengaluru, Prime Minister Modi introduced the Semicon India Conference 2022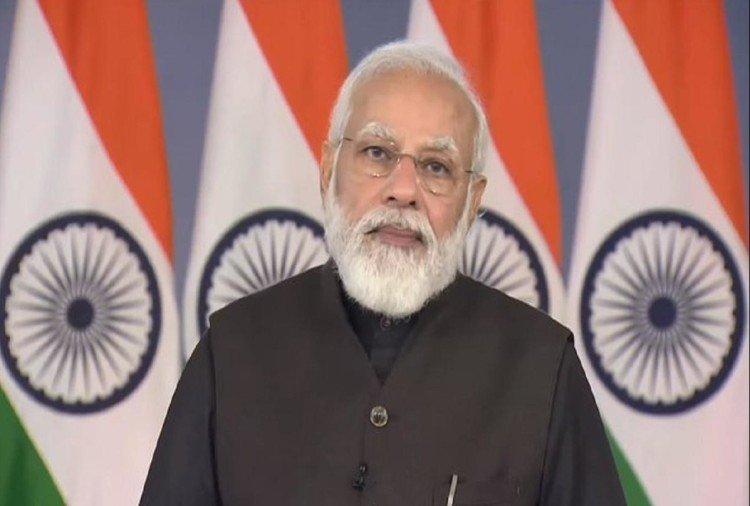 The Semicon India Conference-2022 will be inaugurated by Prime Minister Narendra Modi. Bengaluru will host this three-day conference.
According to a Ministry of Electronics and Information Technology (MeitY) statement, the three-day conference is being held to advance Prime Minister Narendra Modi's objective of making India a leader in electronics manufacturing, semiconductor design, production, and innovation.
The conference is intended to serve as a springboard for the country's aspiration to become a worldwide semiconductor hub and to develop the chip design and manufacturing ecosystem.
This conference will feature eminent specialists from industry associations, research organisations, and academia.
Important Takeaways for all Govt Exams:        
Minister of Electronics and Information Technology : Rajeev Chandrasekhar
Sports News
15. PV Sindhu won bronze at Asian Badminton Championships
In Asia Badminton Championships, India's P.V. Sindhu won her second Asian bronze medal after a heartbreaking three-game loss to top-seed and defending champion Akane Yamaguchi of Japan in the semifinal in Manila.
She had won her first bronze in the Asia Badminton Championships 2014 Gimcheon edition. Sindhu has assured a medal in the championship when she defeated He Big Jiao of China by 21-9,13-21 and 21-19 in the quarterfinal. She has won silver in 2016 Rio de Janeiro, and bronze in 2020 Tokyo.
Important Days
16. World Laughter Day 2022 celebrates on 1st May
World Laughter Day is celebrated on the first Sunday of every May to remind people to laugh and make those around them laugh. This year the day is celebrated on 1st May. It has been scientifically observed that laughter tends to decrease the cortisol level in the brain, which subsequently, affects positively on the body.
Laughter has utmost importance when it comes to lifting the mood or tweaking the train of thought that is not heading in the right direction. World Laughter Day was first celebrated in Mumbai in 1998 when Dr Madan Kataria, founder of the Laughter Yoga Movement, highlighted a theory through that movement.
He hypothesised that facial movements could reflect the mental state of a person. And so, slowly and gradually, parks and fields in the morning started filling up with roars of laughter. And this is how, with the advent of Laughter Yoga, was born the World Laughter Day.
17. World Tuna Day observed 2022 On 2nd May
World Tuna Day is observed globally on 2nd May every year. This day is established by the United Nations (UN) to raise awareness about the importance of tuna fish. Tuna is a significant source of food for humans as the fish has several rich qualities such as Omega 3, Vitamin B12, proteins and other minerals.
In the year 2016, the General Assembly of the UN declared May 2 as World Tuna Day to spread awareness among people regarding the importance of conserving Tuna fish. In the past few years, the population of Tuna fish has declined by more than 97 per cent due to overfishing and Illegal fishing. So to save Tuna from getting extinct, the UN announced a special day and appeal to people to conserve Tuna.
18. International Labour Day 2022 observed globally on 1st May
International Labour Day is observed globally on 1st May every year. It is also known as International Worker's Day and May Day. The day is celebrated to spread awareness about Labour's rights and mark their achievements.
The day aims to pay tribute to workers' sacrifices in achieving economic and social rights all over the world.
In India, the first Labour Day or May Day was celebrated in Madras (now known as Chennai) by the Labour Kisan Party of Hindustan on May 1, 1923. It was also the first time when the Red Flag which symbolises Labour Day was used in India for the first time. In Hindi, Labour Day is also known as Kamgar Din or Antarrashtriya Shramik Diwas, Kamgar Divas in Marathi and Uzhaipalar Naal in Tamil.
01st May | Current Affairs 2022 | Current Affairs Today | Current Affairs by Ashish Gautam
Click Here to Register for Bank Exams 2021 Preparation Material
Visit Achieversadda.com and participate in discussions with other aspirants and achievers. Get answers to your queries and connect with others on Achieversadda.com

All the Best BA'ians for the Bank exam!
Important links-