Daily GK updates are incorporated with the important news that made the current affairs headlines for banking or other competitive exams. Daily GK Update is the complete bag of the important news that is held all day long. One should have complete knowledge about banking terms, current affairs news, etc. So, here is the GK update of the 03rd and 04th May 2022 to help you prepare the Current affairs part. After reading this section, you can successfully attempt Current Affairs Quiz.
Here is the Daily GK Update of the 03rd and 04th  May 2022 covering the following news headlines: World Asthma Day, World Press Freedom Day, Santosh Trophy, Real Madrid, Goods and services tax, Central Board of Direct Taxes.
Top 19 Daily GK Updates: National & International News 
Here is providing below the top 15 important Daily General Knowledge 2022 updates with national & international news.
National News
1. Cochin Shipyard to build India's first home made Hydrogen-fuelled electric vessel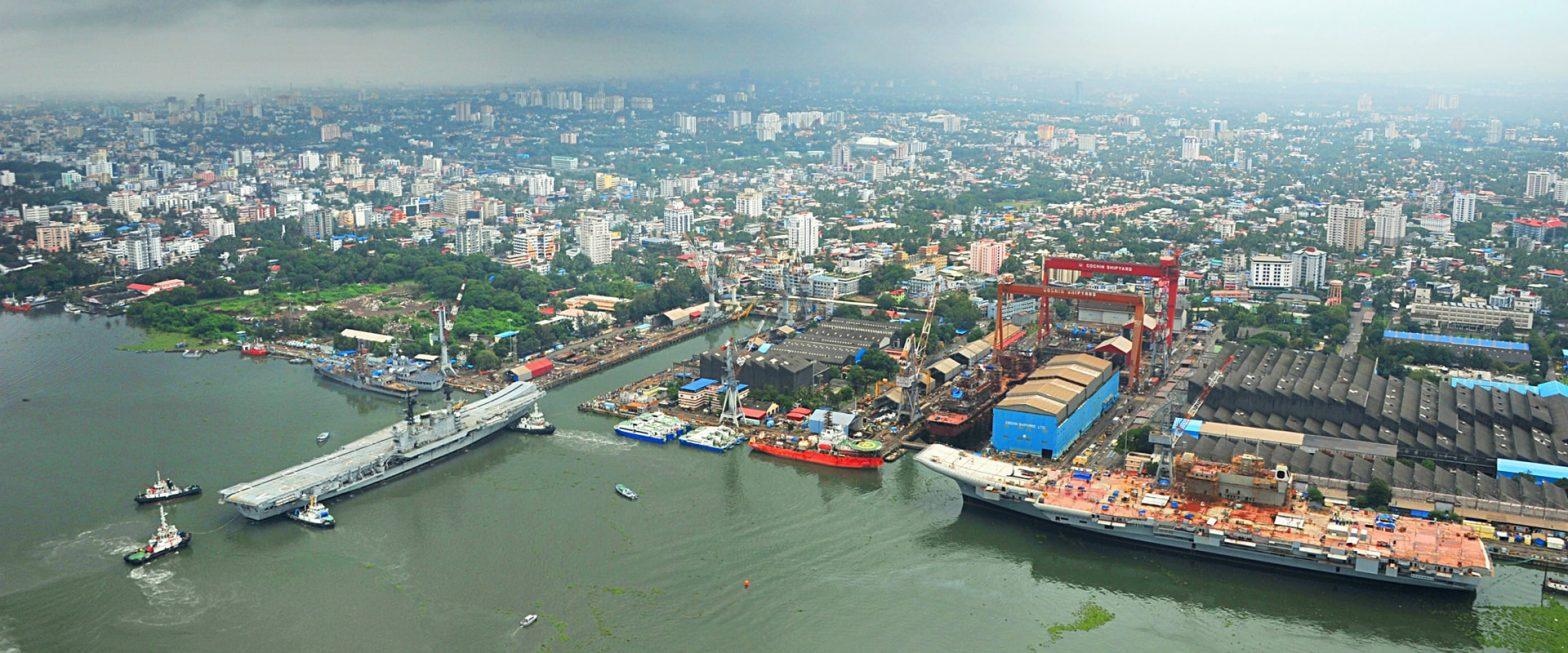 Sarbananda Sonowal, Union Minister for Ports, Shipping and Waterways, announced that the Ministry of Ports, Shipping and Waterways would develop and build India's first indigenous hydrogen-fueled electric vessels at Cochin Shipyard Limited (CSL), kicking off the country's efforts toward green shipping. 
At a session titled Green Shipping in India – 2022, organised by the Ministry in collaboration with the shipyard and The Energy and Resources Institute, he also revealed the government's intention for developing such vessels in order to stay up with the Global Maritime Green Transitions.
Sonowal stated that the project would be carried out in partnership with Indian partners by the Cochin Shipyard.
The shipyard has already started the groundwork in this area, partnering with KPIT Technologies and Indian developers for hydrogen fuel cells and power trains, as well as the Indian Register of Shipping (IRS) for drafting laws and regulations for such vessels.
Fuel Cell Electric Vessel (FCEV), a hydrogen fuel cell vessel based on Low-Temperature Proton Exchange Membrane Technology (LT-PEM), is expected to cost around 17.50 crore, with the Centre funding 75 percent of the cost.
Important Takeaways For All Competitive Exams
Union Minister for Ports, Shipping and Waterways: Sarbananda Sonowal
International News
2. NATO Exercises' Defender Europe 2022 & Swift Response 2022 began 
North Atlantic Treaty Organisation (NATO) exercise, Defender Europe 2022 (DE22) and Swift Response 2022 (SR22) began on May 01, 2022, aimed at building preparedness and interoperability between Allies and partners of the United States (US) and NATO. The exercises are scheduled from May 01 to May 27, 2022.
DEFENDER-Europe 22 demonstrates the United States' unshakable commitment to NATO and is a prime example of our collective capabilities. It shows that NATO's allies and partners are stronger together.
In the Swift Response exercise, the 6th Airborne Brigade will constitute the core of forces conducting an airborne operation. Some 550 Polish soldiers will be deployed to Lithuania and Latvia along with troops from the Czech Republic and the German-Dutch force.
Important takeaways for all competitive exams: 
Poland Capital: Warsaw;
Poland Currency: Polish złoty;
Poland President: Andrzej Duda.
States News
3. CM Nitish Kumar inaugurated nation's first ethanol plant in Purnia, Bihar 
Bihar's Chief Minister Nitish Kumar has inaugurated India's first ethanol plant in Purnia district, Bihar. The plant has been set up by Eastern India Biofuels Private Limited at a cost of Rs 105 crores. Bihar came up with an ethanol production promotion policy in the first half of 2021. It is the country's first grain-based ethanol plant.
The plant, situated at Ganeshpur Parora, about 12 km from Purnia town, is spread over 15 acres of land.
Purnia, Katihar, Araria and Kishanganj districts, known as the Seemanchal region, account for 80% of the total maize produced in Bihar and together produce 30-35 lakh metric tonnes (MTs) from April to August.
Bihar came up with an ethanol production promotion policy in the first half of 2021.
In Bihar, 17 ethanol production plants are being set up, which is likely to produce 35 crore litres of fuel every year by using sugarcane, molasses, maize and broken rice.
Important takeaways for all competitive exams: 
Bihar Capital: Patna;
Bihar Governor: Phagu Chauhan;
Bihar Chief Minister: Nitish Kumar.
4. Chhattisgarh launched 'Mukhyamantri Mitaan Yojana'
Chief Minister of Chhattisgarh, Bhupesh Baghel has launched 'Mukhyamantri Mitaan Yojana' (Mitaan stands for a friend), which will be implemented on a pilot basis in 14 municipal corporations including the cities like Raipur, Durg, Bilaspur and Rajnandgaon in Chhattisgarh. Under the Scheme, the residents of Chhattisgarh can avail around 100 public services at their doorstep.
13 services in 14 municipal corporation areas have been included under the 'Mitaan' scheme as announced by the CM in his budget speech for the fiscal year 2022-23.
Under the Scheme, people can contact the 'Mitaan' (nominated individual) on the toll-free number (14545) for the service. The required documents of the residents will be collected from their homes through the Mitaan, who will then scan the certificates and get the processes rolling for the issuance of certificates or services.
Once the concerned department issues the certificate, it will then be delivered at the citizen's doorstep by the 'Mitaan' in a sealed envelope within the prescribed time limit.
Appointments News
5. Ex- petroleum secretary Tarun Kapoor appointed as advisor to PM Modi 
Former petroleum secretary Tarun Kapoor has been appointed as an advisor to Prime Minister Narendra Modi, according to a government order issued. Kapoor, a 1987-batch IAS officer of the Himachal Pradesh cadre, superannuated as the secretary of the ministry of petroleum and natural gas on November 30, 2021.
Senior bureaucrats Hari Ranjan Rao and Atish Chandra have been appointed as additional secretaries in the Prime Minister's Office (PMO).
6. Sangeeta Singh appointed as chairman of CBDT 
Sangeeta Singh, a 1986 batch Indian Revenue Service (IRS) officer has been given additional charge of Chairman, Central Board of Direct Taxes (CBDT), after incumbent JB Mohapatra retired as the head of the direct taxes administration body on April 30. Currently, the board has four members including Sangeeta Singh.
Singh is currently holding charge of Audit and Judicial. She is also holding additional charge of Income Tax and Revenue and Tax Payers services.
Anuja Sarangi, a 1985 batch officer is holding charge of Member, Administration, and Faceless Scheme, Nitin Gupta is handling the charge of Investigation and Pragya Sahay Saksena is handling the charge of member legislation and systems.
Important takeaways for all competitive exams: 
Central Board of Direct Taxes Formation: 1964;
Central Board of Direct Taxes Headquarters: New Delhi.
Banking News
7. HDFC Life joined the United Nations as a signatory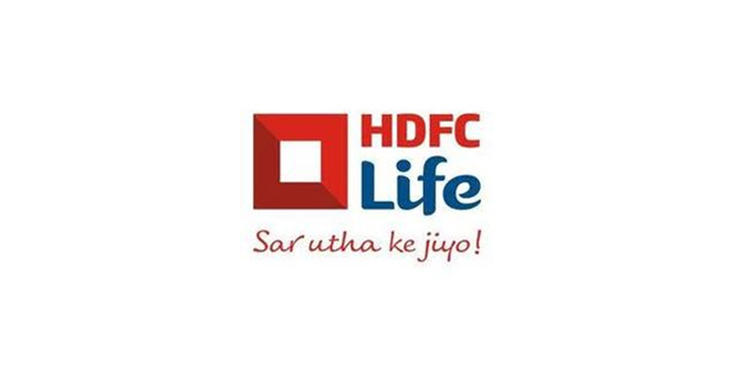 HDFC Life has joined the UN-backed Principles for Responsible Investment (PRI), demonstrating its commitment to long-term value creation and sustainable growth. HDFC Life is dedicated to the Responsible Investment principles (RI).
The Group feels that it is its moral duty as an active asset manager for policyholders who have entrusted their funds to HDFC Life to deliver maximum risk adjusted returns in the long run.
This goal can be achieved by using the RI approach to investment decisions, which comprises core stewardship principles and consideration of environmental, social, and governance (ESG) considerations in addition to financial parameters and prospects. This approach is in line with HDFC Life's vision of long-term growth. The company presently has about Rs. 2 lakh crores in assets under management.
Important Takeaways For All Competitive Exams:
Managing Director and Chief Executive Officer of HDFC Life: Vibha Padalkar
8. Under Project WAVE, Indian Bank has launched a pre-approved personal loan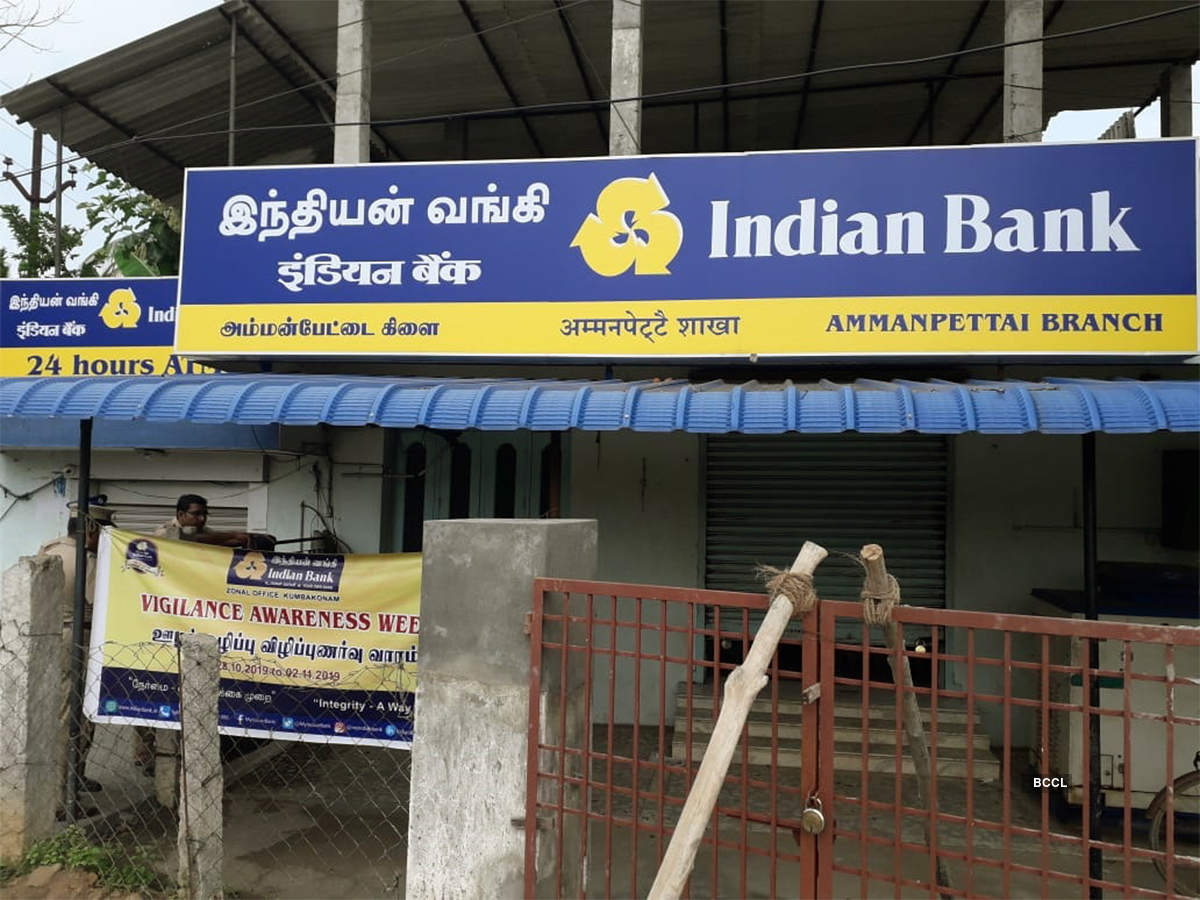 The public sector bank, The Indian Bank has presented a pre-approved personal loan product under Project WAVE. The Chennai-based bank announced the World of Advance Virtual Experience, WAVE digital transformation project in January 2022 to introduce its first digital product, the Pre-Approved Personal Loan (PAPL), which intends to give consumers with rapid loan disbursements.
They proclaimed their commitment to ushering in an era of digital change at Indian Bank through project WAVE at the start of the year. They debuted their first PAPL product, which will only be available through internet outlets.
The service is offered to existing clients who have regular income and pension accounts, as well as PAPL loan products, and can be accessed via a mobile application, the bank's website, and internet banking.
The loan would have a ten percent annual interest rate and no foreclosure fees.
Indian Bank is giving the loan at the finest conditions available in the domestic market, with the option to choose loan tenure from 24 to 48 months and the ability to close the loan before time without penalty.
Important Takeaway For All Competitive Exams:
Indian Bank's managing director and CEO: S L Jain
9. India gets its 100th unicorn startup as neobank Open
India got its 100th unicorn when neobanking fintech portal, "Open", raised fresh capital to push up its value to over a billion dollars.
The five-year-old Bengaluru-based neobank raised $50 Mn in a Series D funding round from IIFL, Singaporean state holding company Temasek, American investment firm Tiger Global and another Indian firm 3one4 Capital. This helped its valuation cross the $1 bn mark.
The funding comes just six months after Google, Temasek, Visa, and Japan's SoftBank invested $100 million in the neobank startup. This funding signifies the enthusiasm in the Indian startup ecosystem, which is the world's third-largest according to Economic Survey, 2021-22.
India overtook the UK to reach the spot after the US and China, which added 487 and 301 unicorns respectively, according to the survey.
Important takeaways for all competitive exams: 
Anish Achuthan, co-founder and chief executive of Open.
Economy News
10. GST revenue of April 2022: All-time high Rs 1.68 lakh crores
Goods and services tax (GST) collections hit an all-time high of Rs 1.68 lakh crore in April, indicating strong economic activity despite multiple headwinds and better tax compliance.
The April number is up 20% from the year-earlier and Rs 25,000 crore more than the previous highest of Rs 1.42 lakh crore in March this year. In April 2022, 10.6 million GST returns were filed compared with 9.2 million in the year earlier.
Of the total, central GST amounted to Rs 33,159 crores, state GST was Rs 41,793 crore, integrated GST was Rs 81,939 crore while Rs 36,705 crore was collected on the import of goods. Cess collection was Rs 10,649 crore, including Rs 857 crore on import of goods. The government has settled Rs 33,423 crore toward central GST and Rs 26,962 crore toward state GST from the integrated GST.
11. IRDAI authorise insurance companies for investment of 25% to 30% of assets in BFSI sector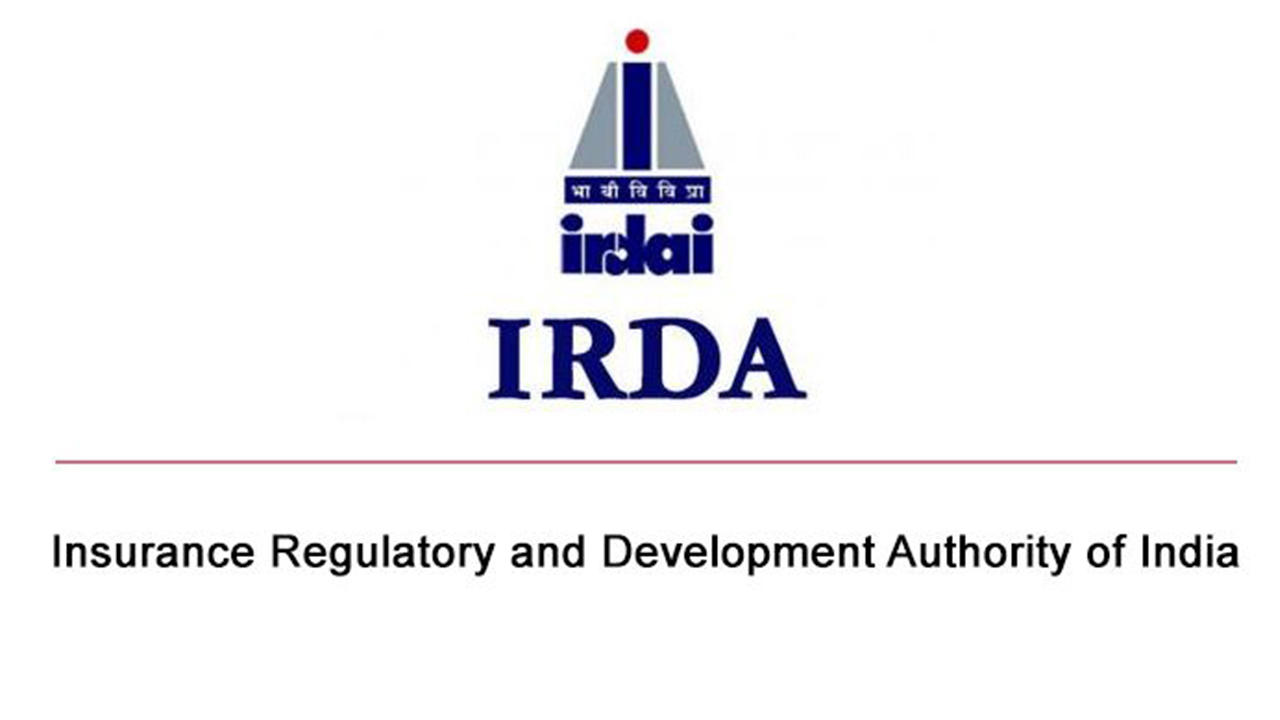 The Insurance Regulatory and Development Authority of India (IRDAI) increased insurers' maximum investment limit in banking, financial services, and insurance (BFSI) companies from 25% to 30% of their assets.
The threshold for financial and insurance actions will now be 30 percent of investment assets for all insurers, according to the most recent modifications to IRDAI's investment Regulations, 2016. This will include investments in home finance companies and infrastructure finance companies.
Experts believe that the regulator's increase will assist insurers in bringing their financial and insurance exposure closer to broader Indian market indexes.
Financial services firms, which include significant banks, non-banking financial organisations (NBFCs), and insurance companies, have a present weightage of roughly 35 percent.
The weightage of financial and insurance companies in broader Indian market indices has consistently increased over the last few years, according to Sampath Reddy, chief investment officer, Bajaj Allianz Life Insurance Co. Ltd.
Insurance companies, according to Reddy, will be able to own a much broader array of varied stocks as a result of IRDAI's approach.
The increase in investment asset caps from 25% to 30%, according to Mayank Gupta, co-founder and chief operating officer of Zopper, an insurtech startup, is a significant step for insurance companies.
Important Takeaways For All Competitive Exams
Chief investment officer, Bajaj Allianz Life Insurance Co. Ltd: Sampath Reddy
Co-founder and chief operating officer of Zopper: Mayank Gupta
Defence News
12. INS Vikrant, India's first indigenous aircraft carrier, will be handed over to the Indian navy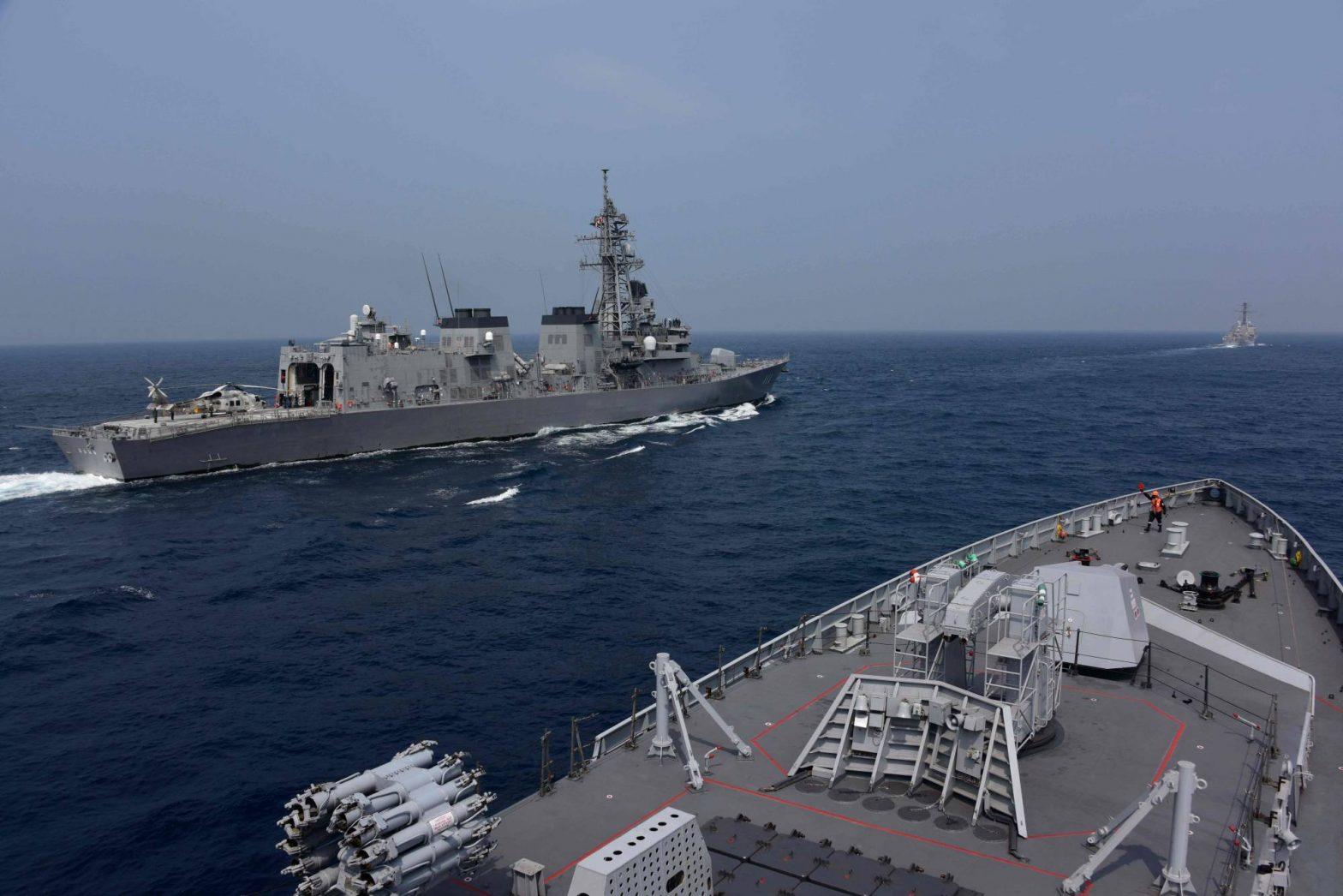 The second sea trials of India's first indigenous aircraft carrier (IAC) Vikrant began, ahead of her anticipated induction into the Indian Navy in August next year. In August, the 40,000-tonne aircraft carrier, India's largest and most sophisticated warship, successfully conducted a five-day maiden sea cruise.
The Navy stated that the performance of the warship's key systems was found to be satisfactory following the first sea trials.
The battleship was built at a cost of approximately 23,000 crore, propelling India into a restricted group of countries with the capability to develop cutting-edge aircraft carriers.
MiG-29K fighter jets, Kamov-31 helicopters, and MH-60R multi-role helicopters will be used by the warship.
Sports News
13. Real Madrid clinch 35th Spanish League title
Real Madrid clinched a record-extending 35th Spanish league title after its reserve squad comfortably defeated Espanyol 4-0. Rodrygo scored twice and Marco Asensio and substitute Karim Benzema added a goal each to give Madrid its second league title in three seasons, and third in six years.
With the title, Carlo Ancelotti became the first coach to lift trophies in the top five European leagues. The Italian manager won with AC Milan in Serie A, Chelsea in the English Premier League, Paris Saint-Germain in Ligue 1, and Bayern Munich in the Bundesliga.
14. Kerala beat West Bengal to lift their seventh Santosh Trophy title
Kerala beat West Bengal 5-4 in the penalty shootout to win the 75th Santosh Trophy 2022 at the Manjeri Stadium in Malappuram, Kerala. The teams were level 1-1 after extra time in a pulsating encounter in which plenty of chances were created at both ends with the finishing being astray.
This is Kerala's third win in a Santosh Trophy tournament on home soil. Earlier, they had won two editions in Kochi, in 1973-74 and 1992-93. Kerala captain Jijo Joseph, who was adjudged the player of the match for a commanding performance in the middle of the park.
Awardees:
Player of the Tournament: Jijo Joseph
Top scorer with nine goals: Jesin TK
15. Haryana government to build stadium in Neeraj Chopra's hometown
Haryana Chief Minister Manohar Lal Khattar has announced that a stadium will be built in Olympic gold-medallist Neeraj Chopra's native village in Panipat. A stadium would be built in Neeraj Chopra's village for Rs 10 crore.
Last year, Chopra became the first Indian to win a gold medal in the Olympic track and field. Khelo India Youth Games-2021 will be organised by the Haryana Government from June 4 to June 13.
Haryana has become a sports hub and players from the state have brought laurels at various national and international level sporting events. Haryana is also giving the highest prize money to its players.
Books and Authors News
16. Rasheed Kidwai authored a book titled "Leaders, Politicians, Citizens"
"Leaders, Politicians, Citizens: Fifty Figures Who Influenced India's Politics" authored by author-journalist Rasheed Kidwai compiles stories of 50 personalities who influenced India's political landscape.
The book is published by Hachette India. The foreword of the book is written by Shashi Tharoor, Member of Parliament (Lok Sabha). The 50 personalities featured in the book include Teji Bachchan, Phoolan Devi, Indira Gandhi, Rajiv Gandhi, Jayalalithaa, APJ Abdul Kalam, and Karunanidhi among others.
Important Days
17. World Press Freedom Day 2022 observed on 3rd May
World Press Freedom Day is observed globally on 3rd May every year. It is also known as World Press Day. The day also pays tribute to journalists who have lost their lives.
This year's World Press Freedom Day theme "Journalism under digital siege," spotlights the multiple ways in which journalism is endangered by surveillance and digitally-mediated attacks on journalists, and the consequences of all this on public trust in digital communications.
It was in the year 1993 when the United Nations General Assembly declared 3rd May as the world freedom press day. This declaration came after a recommendation made in 1991 at the twenty-sixth general conference session of UNESCO.
The declaration also came as a result of the 1991 Windhoek Declaration, a statement which was produced by African journalists about press freedom, presented at a seminar held by UNESCO, which concluded on 3rd May.
18. World Asthma Day 2022 observed on 3rd May
World Asthma Day is observed every year on the first Tuesday of May to spread awareness and care about asthma in the world. This year it falls on 3rd of May 2022. An annual event is organised by the Global Initiative for Asthma. This year the theme is 'Closing Gaps in Asthma Care'.
Asthma, the chronic inflammatory disease of the airways, affects 300 million people worldwide and India alone has 15 million asthma patients. World Asthma Day is annually organized by the Global Initiative for Asthma (GINA). In 1998, the first World Asthma Day was celebrated in more than 35 countries in conjunction with the first World Asthma Meeting in Barcelona, Spain.
Miscellaneous News
19. Rajasthan's 'Miyan ka Bada' Railway Station renamed to 'Mahesh Nagar Halt'
'Miyan Ka Bada' railway station in the Balotra area of Rajasthan's Barmer district was renamed "Mahesh Nagar Halt." Since Independence, the people of Mian Ka Bada in Rajasthan have demanded that the village's name be changed, claiming that the village's original name was Mahesh Ro Bado.
In 2018, the Rajasthan government changed the village's name from Mian Ka Bada to Mahesh Nagar and made the necessary revisions in the revenue records. Proposals to rename the station were sent to the railway ministry when the village's name was changed.
In 2021, the name of the railway station was changed from Mian Ka Bada to Mahesh Nagar Halt after the proper procedures were followed, but the inauguration was postponed owing to the COVID-19 pandemic. The renamed station was finally inaugurated on April 30, 2022.
04th May | Current Affairs 2022 | Current Affairs Today | Current Affairs by Ashish Gautam
Click Here to Register for Bank Exams 2021 Preparation Material
Visit Achieversadda.com and participate in discussions with other aspirants and achievers. Get answers to your queries and connect with others on Achieversadda.com

All the Best BA'ians for the Bank exam!
Important links-