Daily GK updates are incorporated with the important news that made the current affairs headlines for banking or other competitive exams. Daily GK Update is the complete bag of important news that is held all day long. One should have complete knowledge about banking terms, current affairs news, etc. So, here is the GK update for 03rd  November 2022 to help you prepare the Current affairs part. After reading this section, you can successfully attempt Current Affairs Quiz. 
Here is the Daily GK Update of the 03rd November 2022 covering the following news headlines: Permacrisis, University Grants Commission, Elaben Bhatt, Zojila War Memorial, Performance Grading Index, Puneeth Rajkumar. 
Top 16 Daily GK Updates: National & International News 
Here is providing below the top 16 important Daily General Knowledge 2022 updates with national & international news.
National News
1. India Donates USD 2.5 million to Support Education, Healthcare of Palestinian Refugees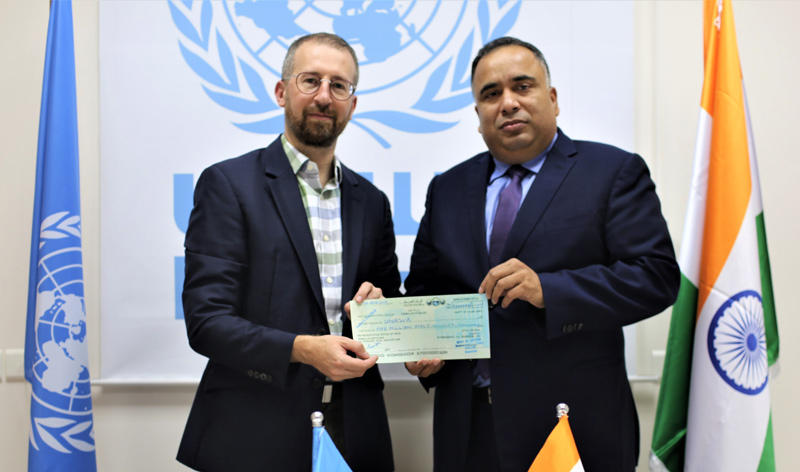 India presented the second tranche of aid of USD 2.5 million to the United Nations Relief and Works Agency for Palestine Refugees in the Near East (UNRWA) for the financial year 2022-2023.
The Government of India presented USD 2.5 million (second tranche of a total contribution of USD 5 million for the Financial Year 2022-2023) to the United Nations Relief and Works Agency for Palestine Refugees in the Near East (UNRWA), in support of the Agency's core programmes and services, including education, healthcare, relief and social services.
2. Itanagar: Hollongi Greenfield Airport to be called 'Donyi Polo' Airport
The Union Cabinet has given its approval for the naming of the new Greenfield Airport at Hollongi, Itanagar, the State Capital of Arunachal Pradesh as "Donyi Polo Airport, Itanagar".
In January 2019, the Government of India had given its "in-principle" approval for the construction of the Hollongi Greenfield Airport. The airport is being developed by the Airports Authority of India (AAI) with assistance from the Central Government and the State Government of Arunachal Pradesh.
Important takeaways for all competitive exams:
Airports Authority of India Founded

:

 

1 April 1995;

Airports Authority of India Headquarters

:

 

New Delhi;

Airports Authority of India

Chairman:

Sanjeev Kumar.
International News
3. 41st edition of the Sharjah International Book Fair Fall inaugurated at the Expo Centre 
Supreme Council Member and Ruler of Sharjah, Dr Sultan bin Mohammed Al Qasimi has opened, the 41st edition of the Sharjah International Book Fair (SIBF), which is taking place from November 2 to13 at the Expo Centre Sharjah, according to the Emirates News Agency (WAM).
Sheikh Sultan bin Ahmed bin Sultan Al Qasimi, Deputy Ruler of Sharjah, was also present at the inauguration of the event, which is organized by the Sharjah Book Authority, under the theme 'Spread the Word.'
The fair witnessed the launch of the first volumes of the 'Historical Dictionary of the Arabic Language.'
He also highlighted the importance and benefits of the dictionary in research and history, its comprehensiveness of all Arabic linguistic knowledge and its informational uniqueness.
States News
4. Meghalaya CM launches "Citizen Engagement and Communication Programme"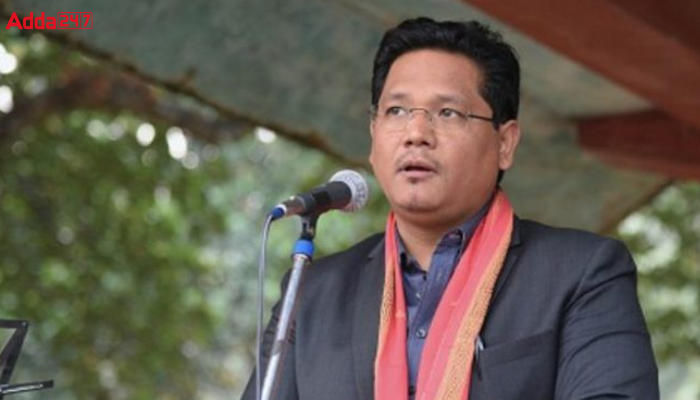 The "Citizen Engagement and Communication Programme" was launched by Chief Minister Conrad K Sangma at Tura, West Garo Hills district, in Meghalaya. The Meghalaya Government has initiated various welfare programs and the information should be disseminated for the larger benefit of the public.
The "Citizen Engagement and Communication Programme" program aims at grassroots penetration of all schemes so that governance is improved in all aspects. The program will create much-needed awareness amongst the masses so that people will have the right information to avail benefits of the schemes being launched by the Government. Chief Minister Conrad K Sangma encouraged the team to sensitize themselves so that they can in turn sensitize the public regarding all the available schemes.
Banking News
5. Indian Exim Bank Inks Pact With Southern Africa's Leading Bank to Boost India-Africa Trade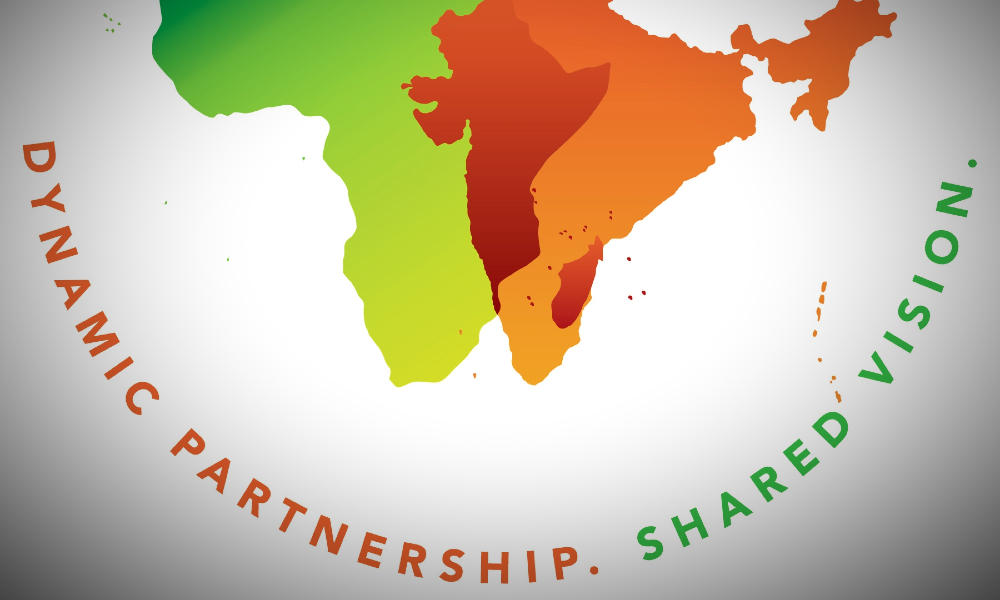 Export-Import Bank of India (India Exim Bank) has concluded a Master Risk Participation Agreement for supporting trade transactions with FirstRand Bank (FRB) Limited. The agreement was signed in Johannesburg on the sidelines of the India – Southern Africa Regional Conclave.
Africa has positioned itself as a key partner in the global arena, a global investment and trading hub, a US$ 2.2 trillion market and a population base of over 1 billion, Africa offers great market potential.
With the largest arable landmass in the world, housing 30% of global minerals reserves, and 8% of the world's oil reserves, the continent offers promising long-term sustainable growth prospects which would be further enhanced by deeper integration of Africa into the global economy.
6. Bank of Baroda Launches BoB World Opulence, BoB World Sapphire premium debit cards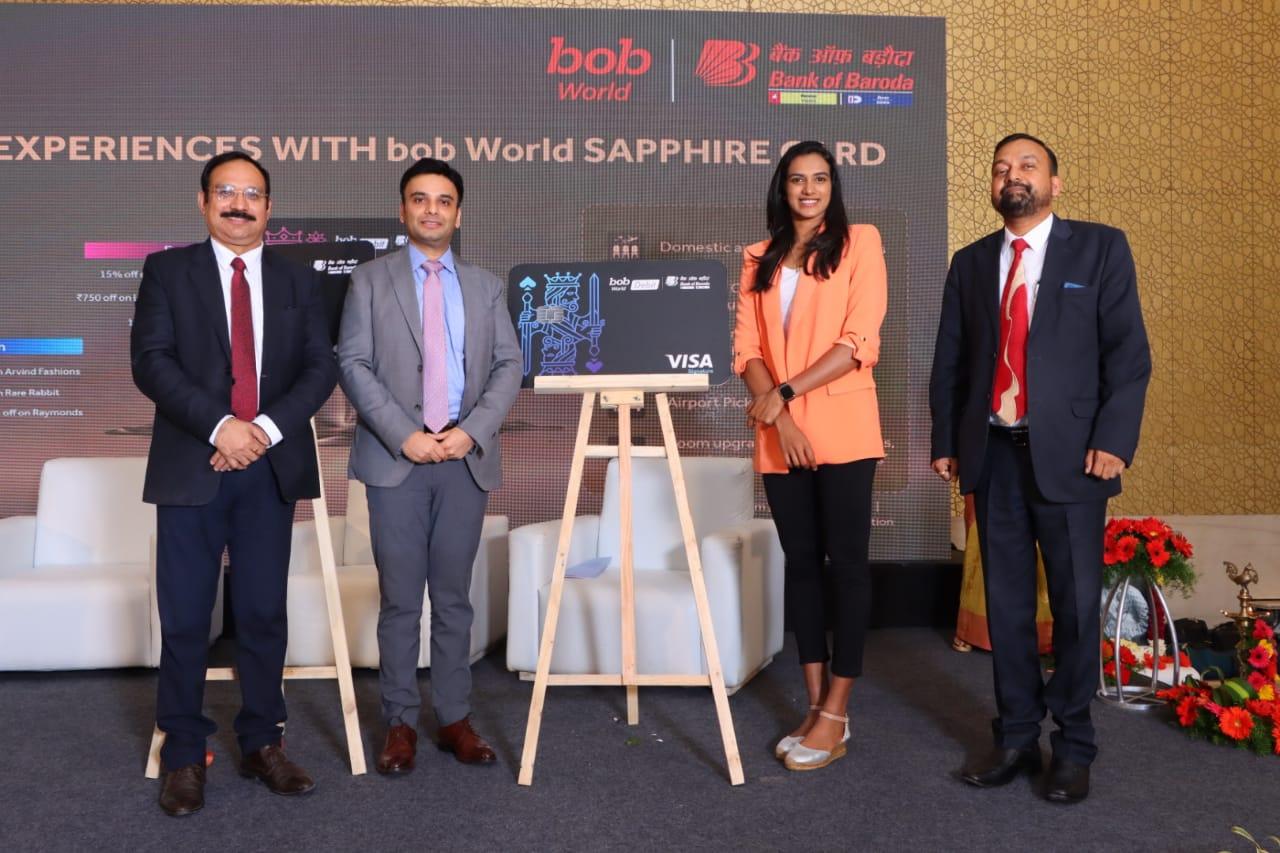 Bank of Baroda and Visa has announced the launch of two new premium debit cards for Bank of Baroda customers – bob World Opulence – a super-premium Visa Infinite Debit Card (Metal Edition) and bob World Sapphire – a Visa Signature Debit Card.
The bob World Sapphire card will come in two sub variants – bob World Sapphire (Male) and bob World Sapphire (Female), offering customised privileges to customers.
Economy News
7. GST collection over Rs 1.51 trillion in October: 2nd highest ever 
The gross GST revenue collected in the month of October 2022 was at Rs 1,51,718 crore, the second-highest monthly collection ever, the ministry of finance. The revenue for October 2022 is second highest monthly collection, next only to the collection in April 2022 and it is for the second time the gross GST collection has crossed Rs. 1.50 lakh crore mark.
Giving a break-up of the October GST collections, the government said CGST figure was at ₹26,039 crore, SGST at ₹33,396 crore, IGST at ₹81,778 crore (including ₹37,297 crore collected on import of goods) and cess at ₹10,505 crore (including ₹ 825 crore collected on import of goods).
8. Fertilizer Subsidy Doubles As Prices Surge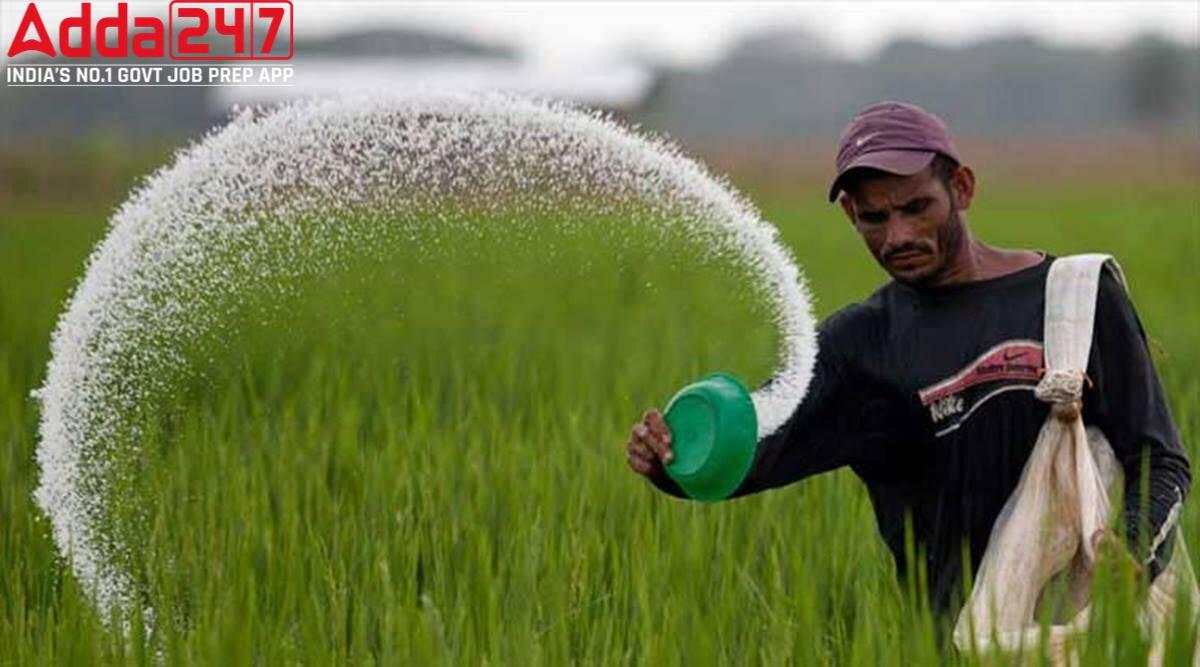 To insulate farmers from the sharp increases in the prices, the Centre announced a doubling of fertiliser subsidy to Rs 2.15 trillion from the budgeted level for FY23. The move was necessitated by a sharp spike in global prices of urea, DAP and MoP in the last one year.
"Despite rising fertiliser prices globally, we have protected our farmers from such price hikes. In addition to the fertiliser subsidy of Rs 1.05 trillion in the Budget, an additional amount of Rs 1.10 trillion is being provided to further cushion our farmers," the Finance Minister said.
Summits and conferences News
9. Goa hosts Civil Air Navigation Services Organisation Asia Pacific Conference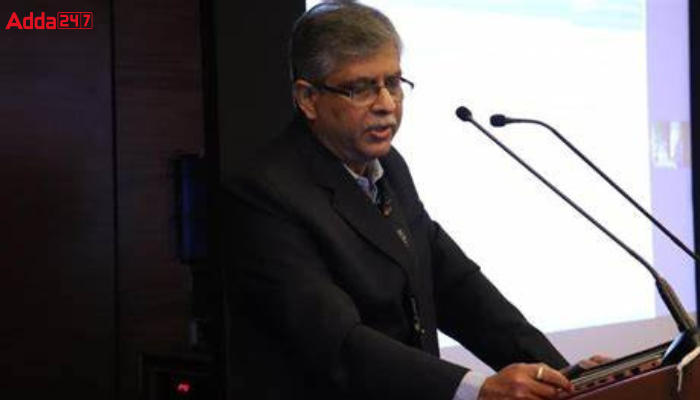 Goa to host three days Civil Air Navigation Services Organisation (CANSO) Conference from 1st to 3rd November 2022. In these three days, delegates and exhibitors from the Asia Pacific region and beyond will discuss and collaborate on the key issues that will help shape the future of Asia's aviation industry.
The CANSO aims to turn the Complete Air Traffic System (CATS) Global Council's vision for the skies of 2045 into a reality. The event will be felicitated by Dr. Pramod Sawant, Chief Minister of Goa, General Dr. Vijay Kumar Singh (Retd.), Union Minister of State for Civil Aviation, and Road Transport and Highways, Simon Hocquard, Director General, CANSO, and Rajiv Bansal, Secretary of Civil Aviation.
Awards News
10. Puneeth Rajkumar conferred 'Karnataka Ratna' posthumously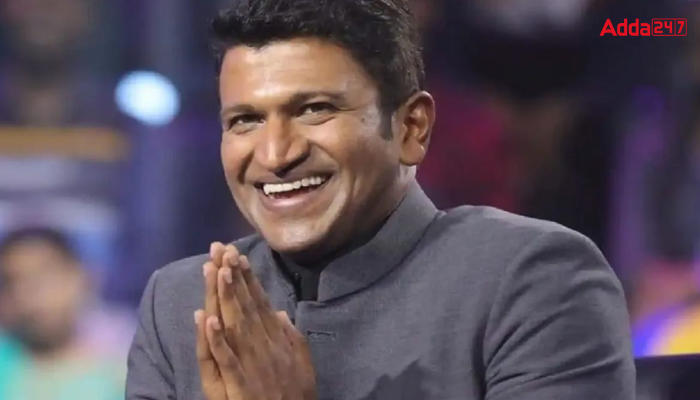 The Karnataka government honored the late actor with the Karnataka Ratna award on 1st November 2022. The late Kannada Power Star Puneeth Rajkumar's last film, Gandhada Gudi, was released on 28th October 2022. Ashwini Puneeth Rajkumar, Puneeth Rajkumar's wife, received the state's highest civilian award on her husband's behalf.
The event was also attended by Shiva Rajkumar, Appu's elder brother. Puneeth Rajkumar became the ninth recipient of the prestigious award with his posthumous honor. The award was presented by renowned actors Rajnikanth and Junior NTR, along with the Infosys Foundation Chairperson Sudha Murthy.
Ranks and Reports News
11. Ministry of Education Releases Report on Performance Grading Index(PGI) for States/UTs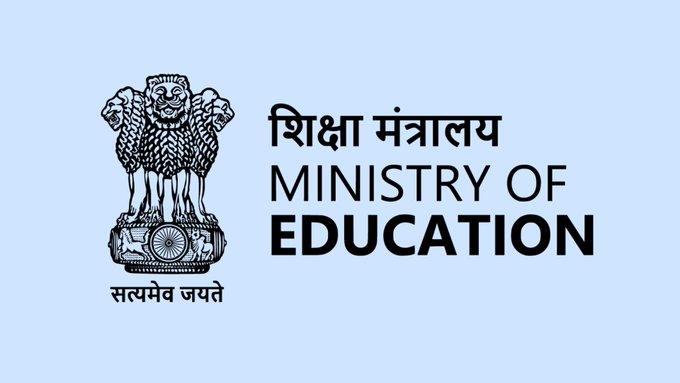 The Ministry of Education released the Performance Grading Index (PGI) for 2020-21, an evidence-based comprehensive analysis of school education system across states and Union Territories.
The prime objective of PGI is to promote evidence-based policymaking and highlight course correction to ensure quality education for all, the Ministry of Education said.
The PGI structure comprises of 1,000 points across 70 indicators grouped into two categories –Outcomes, and governance management.
These categories are further divided into 5 domains, viz, Learning Outcomes (LO), Access (A), Infrastructure& Facilities (IF), Equity (E) & Governance Process (GP).
As was done in the previous years, PGI 2020-21 classified the States/UTs into ten grades viz., highest achievable Grade is Level 1, which is for State/UT scoring more than 950 points out of total of 1000 points. The lowest grade is Level 10 which is for score below 551.
Important Days
12. Zojila Day commemorated at Zojila War Memorial near Drass to celebrate action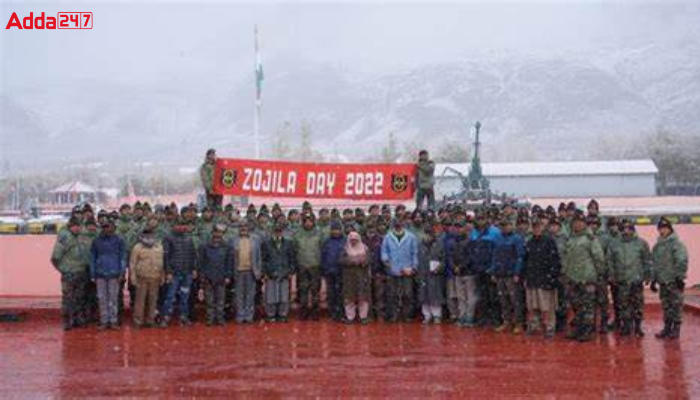 Zojila Day was commemorated on 1st November, at Zojila War Memorial near Drass. Zojila Day is observed to celebrate the gallant action by Indian troops in 'Operation Bison' in 1948 which was launched on the icy heights of Zojila pass, the gateway to Ladakh.
A solemn wreath-laying by Commander Drass and warriors of the Leh-based Fire and Fury Corps marks the commemoration of the day, to pay homage to the gallant Bravehearts, who have etched their names in history by liberating the Zojila pass from Pakistani Intruders.
Obituaries News
13. SEWA founder & women's activist Elaben Bhatt passes away
Elaben Bhatt, a noted Gandhian, leading women's empowerment activist, and renowned founder of the Self-Employed Women's Association (SEWA) passed away at the age of 89.
Elaben was the Chairperson of Sabarmati Ashram and recently resigned as the Chancellor of Mahatma Gandhi-founded Gujarat Vidhyapith. In 2007, she became the part of a group of world leaders called the Elders, founded by Nelson Mandela to promote human rights and peace across the world.
Miscellaneous News
14. University Grants Commission proposed 'Bharatiya Bhasha Diwas' to be celebrated on Dec 11
The University Grants Commission has written to vice-chancellors and principals of all universities and colleges in this regard following recommendations of a committee constituted last year by the education ministry to promote Indian languages.
All higher education institutions in India must observe a 'Bharatiya Bhasha Divas' on December 11 every year to create "language harmony" and develop a conducive environment for learning Indian languages.
Important takeaways for all competitive exams:
University Grants Commission Headquarters

:

 

New Delhi;

University Grants Commission

Chairperson

:

 

D. P. Singh ;

University Grants Commission Founded

:

 

1956.
15. "Permacrisis" Is Collins Dictionary's Word Of The Year
Permacrisis has been chosen as the Collins Dictionary's word of the year. The word means an extended period of instability and insecurity. "Permacrisis sums up just how truly awful 2022 has been for so many people," Alex Beecroft, head of Collins Learning told AFP.
'Permacrisis' is a word that describes living in an age of continued upheaval; Collins defines the noun as 'an extended period of instability and insecurity'.
According to The Guardian, Collins chose permacrisis as the word of the year as it "sums up quite succinctly how truly awful 2022 has been for so many people". It is the top word in the annual compilation of the 10 new or noteworthy words from the 18-billion word database monitored by Collins and from other sources like social media. Permacrisis is also one of six new words on the list added to CollinsDictionary.com.
16. 7 Indian states & 2 UTs celebrated their formation day on November 1st
On November 1st, Seven of the 28 Indian states and two Union Territories observed their formation day. The states of Andhra Pradesh, Chhattisgarh, Haryana, Karnataka, Kerala, Madhya Pradesh and Punjab besides the Union Territories of Lakshadweep and Puducherry were formed on this day, though in different years. Besides 28 states, India has eight Union Territories.
While Andhra Pradesh, Kerala, Karnataka and Madhya Pradesh came into being in 1956, Punjab and Haryana were carved out as separate states in 1966 while Chhattisgarh was granted statehood in 2002. It was the first time in 1956 that several states were formed on linguistic grounds under the State Reorganisation Act. All these states and the Union Territory of Puducherry celebrate their formation days on November.
03rd November | Current Affairs 2022 | Current Affairs Today | Current Affairs by Ashish Gautam

All the Best BA'ians for the Bank exam!