Here is the daily GK update of 04th June 2020 covering the following news headlines: SWADES, NFL, BAFTA, Twitter, CII, SVANidhi.
Daily GK updates are incorporated with the important news that made the current affairs headlines for banking or other competitive exams. Daily GK Update is the complete bag of the important news that held all day long. One should have complete knowledge about the banking terms, current affairs news, etc. So, here is the GK update of 04th June 2020 to help you prepare the Current affairs part. After reading this section, you can successfully attempt Current Affairs Quiz.

National News
1. GoI starts SWADES scheme for skill mapping of overseas citizens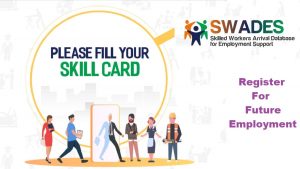 The government of India has launched a new initiative 'SWADES'(Skilled Workers Arrival Database for Employment Support) to conduct a skill mapping exercise of the Indian citizens returning from overseas under the 'Vande Bharat Mission'. This initiative aims to make a database of qualified citizens supported their skillsets and knowledge to tap into and fulfil the demand of Indian and foreign companies.
Important takeaways for all competitive exams:
Minister of Skill Development and Entrepreneurship: Mahendra Nath Pandey.
Minister of State (IC) of the Ministry of Civil Aviation: Hardeep Singh Puri.
Minister of External Affairs: Subrahmanyam Jaishankar.
Appointments
2. V N Datt becomes new CMD of National Fertilizers Limited
National Fertilizers Limited (NFL) Marketing Director, Virendra Nath Datt has taken additional charge of Chairman & Managing Director of the Company. He will replace Manoj Mishra.
Important takeaways for all competitive exams:
Headquarters of National Fertilizers Limited: Noida, Uttar Pradesh.
National Fertilizers Limited established: 1 September 1979.
3. Krishnendu Majumdar becomes new chairman of BAFTA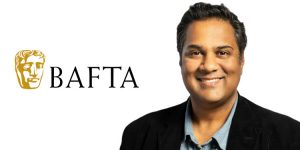 Emmy-winning television producer, Krishnendu Majumdar becomes the new chairman of British Academy of Film and Television Arts (BAFTA). He is the first person of colour to be named as the chairperson of BAFTA in its 73 year-long histories of BAFTA. He will replace Pippa Harris. Harris will now continue as deputy chairperson.
4. Twitter appoints ex-Google CFO as new board chairman
Twitter has appointed ex-Google chief financial officer (CFO), Patrick Pichette as new board chairman. He will replace Omid Kordestani. Pichette joined Twitter's board of directors in 2017 and had been a lead independent director since the end of 2018. Prior to this, he served as Google's CFO from 2008 until 2015. It is the first time in Twitter's history that an outsider will preside over the group.
Important takeaways for all competitive exams:
Chief Executive Officer of Twitter: Jack Dorsey.
Twitter formed: 21 March 2006.
Headquarters of Twitter: San Francisco, California, United States.
5. Uday Kotak takes over as President of CII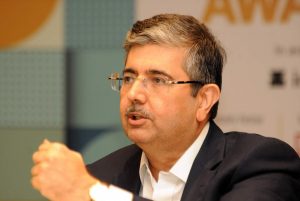 MD & CEO, Kotak Mahindra Bank, Uday Kotak has taken over as the President of Confederation of Indian Industry (CII) for the year 2020-21. He has replaced the chairman and MD of Kirloskar Systems, Vikram Kirloskar as the President of CII.
6. Subramanian Sundar's tenure as LVB CEO extended by 6 months
The tenure of Subramanian Sundar as the Managing Director and Chief Executive Officer of Lakshmi Vilas Bank has been extended after the approval from the Reserve Bank of India. His tenure has been extended for a period of 6 months i.e. till 30th November 2020 or till the appointment of the new CEO, whichever is earlier.
Important takeaways for all competitive exams:
RBI 25th Governor: Shaktikanta Das; Headquarters: Mumbai; Founded: 1 April 1935, Kolkata.
Awards 
7. World No Tobacco Day 2020 awards announced
World No Tobacco Day Award 2020 has announced. Every year, WHO recognizes individuals or organizations in each of the six WHO Regions for their accomplishments in the area of tobacco control. This recognition takes the form of WHO Director-General Special Recognition Award and World No Tobacco Day Awards.
To read the the complete list of winner: Click here
Schemes and Committees
8. MoHUA launches PM SVANidhi scheme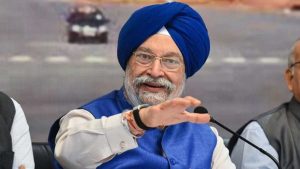 "PM SVANidhi" is a Special Micro-Credit Facility Scheme that has been launched by the Ministry of Housing and Urban Affairs. Street vendors will be provided affordable loans under the PM Street Vendor's Atma Nirbhar Nidhi (PM SVANidhi) scheme, hence enabling them to resume work and earn livelihoods. The scheme is expected to benefit over 50 lakh people including hawkers, thelewalas, vendors, rehriwala etc.
Important takeaways for all competitive exams:
Union Minister of Housing and Urban Affairs: Hardeep Singh Puri.
9. GoI launches KCC campaign for 1.5 crore Dairy Farmers
The Government of India has launched Kisan Credit Card (KCC) campaign for 1.5 crore Dairy Farmers. Under this campaign, GoI will provide Kisan Credit Card to 1.5 crore dairy farmers within the next two months i.e. from 1st June to 31st July 2020. KCC will be provided to those Dairy Farmers who belongs to the Milk Unions and Milk producing Companies.
To read the the complete list of winner: Click here
Books and Authors
10. "One Year of Modi 2.0" e-booklet released by I&B Ministry
Ministry of Information and Broadcasting (I&B) has released an e-booklet called 'One Year of Modi 2.0 – Towards A Self-Reliant India'. The e-booklet highlights the achievements of the Modi government during its second term. This marks the first anniversary of the second term of the government.
Important Days
11. International Day of Innocent Children Victims of Aggression: 4 June
International Day of Innocent Children Victims of Aggression is observed globally on 4th June every year. This day affirms the UN's commitment to guard the rights of children. This day is to acknowledge the pain suffered by children throughout the planet who are the victims of physical, mental and emotional abuse. The main aim of celebrating today is to spread the notice about the pain and sufferings faced by the victims as children.
Important takeaways for all competitive exams:
Secretary-General of the United Nations: António Guterres.
Obituaries
12. NBA hall of famer Wes Unseld passes away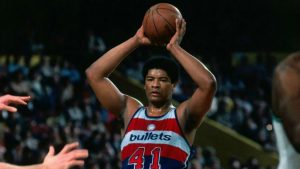 National Basketball Association (NBA) Hall of Famer Wes Unseld passed away. He was one of the greatest American professional basketball player. He led his franchise 'Washington Wizards' ( then Baltimore Bullets) to the NBA Championship in 1978. He played for Washington Wizards throughout his entire 13-season playing career and also worked for as a coach and general manager. He was inducted into the Naismith Memorial Basketball Hall of Fame in 1988.
13. Legendary Filmmaker Basu Chatterjee passes away
Legendary Filmmaker & the National Film Award winner Basu Chatterjee passed away. He was known for his middle-of-the-road cinema and films like "Chhoti Si Baat" and "Rajnigandha". He also directed two hit TV serials namely "Byomkesh Bakshi" and "Rajani".
Miscellaneous
14. Delhi Government launches mobile application "Delhi Corona"
Delhi Chief Minister Arvind Kejriwal has launched a mobile application "Delhi Corona". The mobile application will provide information to the people of Delhi about the availability of the beds and ventilators in government as well as private hospitals in Delhi. Hence, the mobile application "Delhi Corona" will enable people to check hospital-wise beds and ventilators available for COVID-19 patients.
Important takeaways for all competitive exams:
Chief Minister of Delhi: Arvind Kejriwal.
Lieutenant Governor of Delhi: Anil Baijal.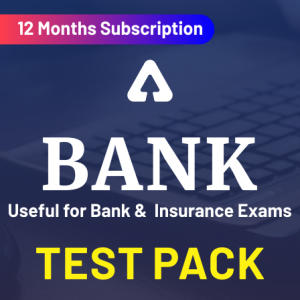 Watch Video Current Affairs show of 04th June 2020
Visit Achieversadda.com and participate in discussions with other aspirants and achievers. Get answers to your queries and connect with others on Achieversadda.com
All the Best BA'ians for RBI Assistant Mains!