Here is the daily GK update of 06th & 07th September 2020 covering the following news headlines: Vodafone Idea, Infosys, FADA, Kenichi Ayukawa, FAO, Pierre Gasly.
Daily GK updates are incorporated with the important news that made the current affairs headlines for banking or other competitive exams. Daily GK Update is the complete bag of the important news that held all day long. One should have complete knowledge about the banking terms, current affairs news, etc. So, here is the GK update of 6th & 7th September 2020 to help you prepare the Current affairs part. After reading this section, you can successfully attempt Current Affairs Quiz.

International News
1. Trump announces Wilmington as 1st WWII Heritage City
President of the USA, Donald Trump has announced Wilmington, North Carolina as the first World War II Heritage City.
The announcement was made at a ceremony held to mark the 75th anniversary of the end of World War II on September 2, 2020.
During the war, Wilmington was the site of the North Carolina Shipbuilding Company, which built 243 ships

in five years as part of the federal government's emergency shipbuilding program.
Important takeaways for all competitive exams:
Capital of USA: 

Washington, D.C.

The currency of USA: United States dollar.
Business News
2. Vodafone Idea rebrands itself as 'Vi'
Vodafone Idea has announced its new unified brand identity by renaming all its products under a new name and logo "Vi".
The Beleaguered telecom operator, announced the rebranding of the company through a virtual platform.
The integration into one brand is believed to be the company's efforts to reduce the cost of maintaining two brands.
The rebranding also comes at a time when Vodafone Idea has seen its user base falling from 408 million at the time

of the merger to

280 million

at the end of

June 2020.

With Vodafone focusing on premium urban brand, Idea has been a mass rural-focused brand. Following the merger, the urban-rural appeal of the two brands took a hit.

VI is built to be strong, ever-dependable, agile, intuitive and a brand in tune with the needs of the customers in these ever-changing times. It is designed to help customers move ahead in life, for a better today and a brighter tomorrow.
Agreements & MoUs
3. Infosys acquires product design firm Kaleidoscope Innovation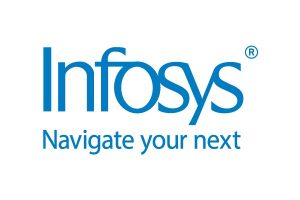 Infosys has announced that it would acquire product design and development firm, Kaleidoscope Innovation for up to $42 million.
Kaleidoscope is a US-based firm and would bring to Infosys a diverse talent pool with extensive knowledge of design and engineering.
The Kaleidoscope Innovation provides design and development across medical, consumer and industrial markets for making smart products. Kaleidoscope designs microsurgical instruments, used in invasive surgery, drug delivery devices for ophthalmic therapies and user-centric wearables.
Important takeaways for all competitive exams:
Infosys CEO: 

Salil Parekh. 

Infosys Headquarters: 

Bengaluru, Karnataka.
Appointment News
4. FADA appoints Vinkesh Gulati as its new President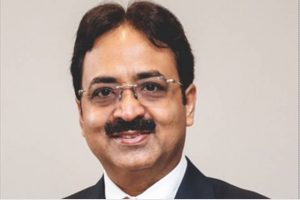 The Federation of Automobile Dealers Associations (FADA) has announced the appointment of Vinkesh Gulati as its 35th President for the year 2020-22.
He succeeds Ashish Harsharaj Kale as the new FADA President.
Gulati is the Director of United Automobiles, based out of Allahabad and Faridabad.
United Automobiles is involved in the Auto Dealership business since the year 1985 and are dealers for brands like Mahindra & Mahindra and Bajaj Auto.
United Automobiles is part of the United Group that started as Transport Business in 1951.
Important takeaways for all competitive exams:
Federation of Automobile Dealers Associations founded: 1964
Federation of Automobile Dealers Associations Headquarters: New Delhi.
5. Kenichi Ayukawa becomes new president of SIAM
Maruti Suzuki MD and CEO, Kenichi Ayukawa has been elected as the new President of the Society of Indian Automobile Manufacturers (SIAM) for a term of two years.
He will replace Rajan Wadhera.  Ashok Leyland MD and CEO, Vipin Sondhi has been elected as the new vice president of SIAM.
SIAM is the apex body of the Indian automotive industry.
Important takeaways for all competitive exams:
Society of Indian Automobile Manufacturers Founded: 

July 2012.

Society of Indian Automobile Manufacturers Headquarters:

New Delhi.
Summits & Conferences
6. 35th FAO Regional Conference for Asia and the Pacific 2020
The 35th Session of the Food and Agriculture Organization (FAO) Regional Conference for Asia and the Pacific (APRC 35) was held virtual format due to the global COVID-19 pandemic.
The Conference was held under the Chair of the Host Country, Bhutan. The Union Minister of State for Agriculture and Farmers Welfare Parshottam Rupala represented India in the conference.
The conference focused on regional priorities and issues such as COVID 19, the state of agriculture, natural resources management, food security and nutrition.
Bangladesh

will host the

36th

Regional Conference for Asia and the Pacific of the in

2022.

It will be the first time that the country will host the event, ever since it joined the organisation in

1973.

The Regional Conference is held once every two years. The first regional conference was held in Bangalore, India, in 1953.
Important takeaways for all competitive exams:
Food and Agriculture Organization Headquarters: 

Rome, Italy.

Food and Agriculture Organization Head: 

Qu Dongyu.

Food and Agriculture Organization  Founded: 

16 October 1945.
Sports News
7. Pierre Gasly wins F1 Italian Grand Prix 2020
Pierre Gasly (Scuderia AlphaTauri, France) has won the Formula One Italian Grand Prix 2020 held at Autodromo Nazionale Monza, Italy.
This is his first Grand Prix win. Carlos Sainz Jr. (McLaren, Spain) came second followed by Lance Stroll (Racing Point, Canada) in third place.
Lewis Hamilton ended at 7th place after he earned a 10-second stop and go penalty.
8. England cricketer Ian Bell announces retirement
England cricketer, Ian Bell has announced that he will retire from all forms of cricket at the end of the 2020 domestic season.
He made his debut in 2004. He played 118 Tests, 161 ODIs, and 8 T20Is for England. He retired from ODIs in 2015 to focus on Test cricket.
He won five Ashes series out of seven. He was the Player of the Series in the 2013 series, where he scored 562 runs at an average of 62.44.
Science & Technology
9. IIT Delhi launches ''Chakr DeCoV'' to decontaminate N95 masks
The IIT Delhi incubated startup Chakr Innovation has launched a special decontamination device called 'Chakr DeCoV', to decontaminate N95 masks.
The Chakr DeCoV device is designed in the shape of a cabinet.
Chakr DeCoV

is built with an innovative decontamination mechanism, which utilises the high penetrability of Ozone gas for cleaning the pores of the N95 mask, ensuring complete decontamination of its intricate layers.
Important takeaways for all competitive exams:
IIT Delhi Director: V Ramgopal Rao.
Important Days
10. International Day of Clean Air for blue skies: 7 September
The International Day of Clean Air for blue skies is observed globally on September 7th, 2020.
The day aims to raise public awareness at all levels individual, community, corporate and government that clean air is important for health, productivity, the economy and the environment.
The very first International Day of Clean Air for blue skies

will be held on

September 7th, 2020.

The United Nations General Assembly adopted the resolution to hold an International Day of Clean Air for blue skies on

December 19, 2019,

during its 74th session and invited the United Nations Environment Programme (UNEP) to facilitate the observance of the International Day, in collaboration with other relevant organizations.

The Climate and Clean Air Coalition (CCAC) worked with UNEP and the Republic of Korea to advocate for the day in the lead up to the decision.
Important Static for all competitive examination:
Headquarters of WHO: Geneva, Switzerland.
Director-general of WHO: Tedros Adhanom.
Miscellaneous News
11. J&K LG launches SPARROW system for J&K Administrative Service officers
Jammu & Kashmir Lieutenant Governor, Manoj Sinha launched the online portal, Smart Performance Appraisal Report Recording Online Window (SPARROW) for Jammu & Kashmir Administrative Service Officers (JKAS).
The SPARROW system will benefit around 1289 officers and is aimed at bringing more transparency, avoiding loss of Appraisal Reports (APR) during the transition, ensuring better monitoring and timely completion of performance appraisals of JKAS officers.
The project will be implemented by J&K e-Governance Agency, Information Technology Department in collaboration with the National Informatics Centre and General Administration Department.
Using the Sparrow System, an applicant can file APR from anywhere and anytime. It is expected to make the process seamless, quick and convenient due to in-built alert mechanisms and providing online status checks.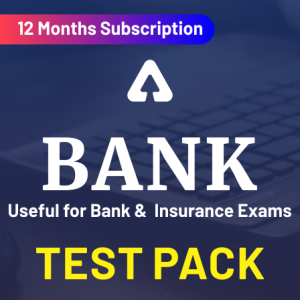 06 & 07 September Current Affairs 2020 | Current Affairs Today | Daily Current Affairs 2020
Visit Achieversadda.com and participate in discussions with other aspirants and achievers. Get answers to your queries and connect with others on Achieversadda.com

All the Best BA'ians for RBI Assistant Mains!