Here is the daily GK update of 06th July 2020 covering the following news headlines: Elyments, Balaram Yojana, ZipDrive, Facebook, Quinton de Kock, Urjit Patel.
Daily GK updates are incorporated with the important news that made the current affairs headlines for banking or other competitive exams. Daily GK Update is the complete bag of the important news that held all day long. One should have complete knowledge about the banking terms, current affairs news, etc. So, here is the GK update of 06th July 2020 to help you prepare the Current affairs part. After reading this section, you can successfully attempt Current Affairs Quiz.

National News
1. M. Venkiah Naidu launches social media super app 'Elyments'
Vice President of India, M. Venkiah Naidu has launched India's first social media application, "Elyments". It is a first Made-in-India social media super-app, developed by Bengaluru-based software company, Sumeru Software Solutions Pvt Ltd, in close competition with similar platforms like Facebook, Whatsapp and Instagram. This application is available in eight languages including Tamil, Telugu, Kannada and English. It allows users to stay in touch through a vibrant feed, free audio/video calls, and private/group chats.
States News
2. Odisha Govt launches 'Balaram Yojana' to provide crop loan
Odisha government has launched 'Balaram Yojana' to provide crop loans to landless farmers. Under the new scheme, the landless cultivators will get loans through joint liability groups (JLGs). Under this scheme, the government has set a target to provide farm loans to 7 lakh landless farmers in the next two years. The Institute on Management of Agricultural Extension (IMAGE) will coordinate to implement the scheme at the state level, the Agricultural Technology Management Agency (ATMA) will coordinate at the district level.
Important takeaways for all competitive exams:
Chief Minister of Odisha: Naveen Patnaik; Governor of Odisha: Ganeshi Lal.
Banking News
3. HDFC Bank to offer 'ZipDrive' online instant auto loans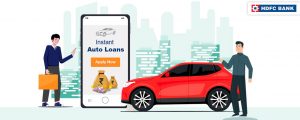 HDFC Bank offers instant car loans to existing customers through an initiative called "ZipDrive" in 1,000 cities. This solution gives the customer with a pre-approved loan offer to avail an auto loan through net banking or via assistance from the bank's phone banking team. It is a technology-enabled loan product where credit assessment is done by banking software.
Important takeaways for all competitive exams:
Headquarters of HDFC Bank: Mumbai, Maharashtra.
Managing Director of HDFC Bank: Aditya Puri.
Agreements & MoUs
4. CBSE tie-up with Facebook to introduce curriculum on digital safety
The Central Board of Secondary Education (CBSE) has partnered with Facebook to launch a free and comprehensive training program for teachers and students of its affiliated schools in the first phase. The program will cover teacher training on augmented reality and student training on digital safety and online well- being. In the second phase, CBSE will introduce the training program on digital safety and augmented reality for 30 thousand students in each category.
Important takeaways for all competitive exams:
CBSE chairman: Manoj Ahuja.
Headquarters of CBSE: New Delhi.
CBSE was established on 3 November 1962.
Awards & Rewards
5. India's Freya Thakral wins "The Diana Award 2020"
A 13-year-old student of the British School New Delhi, Freya Thakral has received the 2020 Diana Award for her "Recycler App". She developed this App to connect users with waste-handlers as a measure to help the ragpickers of Delhi. Recycler App is a web-based mobile application which connects the users with waste handlers. The service through the app is provided in the south Delhi region with plans to extend to the other parts with an aim to transform the lives of the ragpicker community.
Sports News
6. Quinton de Kock adjudged South Africa Men's Cricketer of the Year
At the Cricket South Africa annual awards 2020, Quinton de Kock was named as the men's cricketer of the year, while Laura Wolvaardt was named as the women's cricketer of the year.
here is the complete list of awards:
Men's Cricketer of the Year: Quinton de Kock
Women's Cricketer of the Year: Laura Wolvaardt
Test Cricketer of the Year: Quinton de Kock
Women's ODI Cricketer of the year: Laura Wolvaardt
Men's ODI and T20 Player of the Year: Lungi Ngidi
Women's T20 Player of the Year: Shabnim Ismail
Fans' Favourite Player of the Year: David Miller
International Men's Newcomer of the Year: Anrich Nortje
Women's Newcomer of the Near: Nonkululeko Mlaba
Books & Authors
7. Urjit Patel pens book 'Overdraft: Saving the Indian Saver'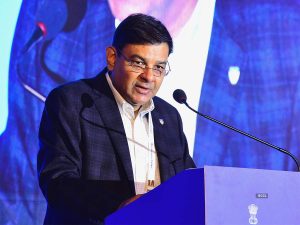 Former RBI governor, Urjit Patel has written a book titled 'Overdraft: Saving the Indian Saver'. The book focuses on the non-performing assets (NPAs) issue that has afflicted Indian banking in recent years. It will be published by Harper Collins India.
Miscellaneous News
8. Delhi govt to launch "Paudhe lagao, Paryavaran Bachao" campaign
Delhi government will launch a mega tree plantation drive under the 'Paudhe lagao, Paryavaran Bachao' campaign. The campaign aims to reduce air pollution by increasing green cover in the national capital. It has been planned that during the campaign, in 17 days, 31 lakh of tree saplings will be planted under the campaign. Out of the 31 lakh saplings, 20 lakh saplings will be of big trees and the remaining 11 lakh saplings will be of shrubs that will be planted on both sides of the road.
Important takeaways for all competitive exams:
Governor of Delhi: Anil Baijal.
Chief Minister of Delhi: Arvind Kejriwal.
Delhi Environment Minister Gopal Rai.
9. Lt Col Bharat Pannu secures podium position at vRAAM 2020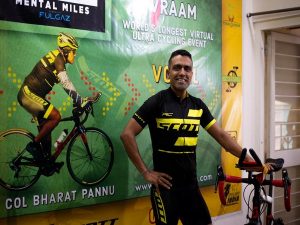 Indian Army officer, Lt Col Bharat Pannu has secured the 3rd position on the leaderboard at the first edition of the Virtual Race Across America (VRAAM) 2020. He became the first-ever Indian to secure a podium position in the international ultra-cycling race. In cycling circles, RAAM is considered to be one of the toughest races. The coronavirus outbreak this year forced the organisers to hold it `virtually', where cyclists from across the world competed against each other on indoor trainers.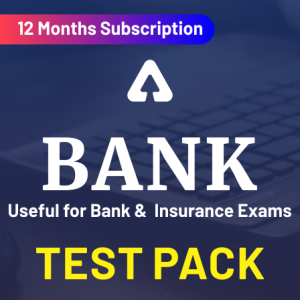 Best 200+ Current Affairs for SBI Clerk Mains, SBI PO, IBPS RRB 2020 | 6 July 2020
Visit Achieversadda.com and participate in discussions with other aspirants and achievers. Get answers to your queries and connect with others on Achieversadda.com
All the Best BA'ians for RBI Assistant Mains!