The Banking Awareness section constitutes a major part of a competitive examination and needs your undivided attention. With the increased competition in the field of Banking examinations, it has now become very important to cover up all the sections efficiently. One subject that can help you bagging graceful marks in the minimum time in these examinations is Banking Awareness. Banking Awareness Quiz not only helps you deal with the General Awareness Section of Banking Exams but also, the Personal Interview round of Banking or Insurance Recruitment.

To complement your preparation for General Awareness section of the upcoming exams like SBI Clerk Mains and RBI Assistant Mains we are providing you Banking Awareness Quiz of 6th July 2020 covering the following topics: Exim Bank, ECGC, AIIB, ICSID, Credit Risk Insurance.
Q1. Who was the first Chairman and Managing Director (CMD) of Exim Bank?
(a) Ravneet Kaur
(b) TCA Ranganathan
(c) RC Shah
(d) Kalyan Banerji
(e) Yaduvendra Mathur
Q2. ECGC Ltd. wholly owned by Government of India, was set up in ______________ with the objective of promoting exports from the country by providing Credit Risk Insurance and related services for exports.
(a) 1935
(b) 1982
(c) 1964
(d) 1949
(e) 1957
Q3. ECGC is essentially an export promotion organization, seeking to improve the competitiveness of the Indian exporters by providing them with credit insurance covers. What is meaning of "G" in ECGC?
(a) Guarantee
(b) General
(c) Government
(d) Grameen
(e) Grand
Q4. AIIB is a new multilateral financial institution founded to bring countries together to address the daunting infrastructure needs across Asia. AIIB stands for-
(a) Asian Infrastructure Investment Bureau
(b) Asian Infrastructure Investment Bank
(c) Association Infrastructure Investment Bank
(d) Asian International Investment Bank
(e) Asean International Indian Bank
Q5. ICSID is one of the five organizations of the World Bank Group. What is the meaning of "D" in ICSID?
(a) Districts
(b) Devision
(c) Development
(d) Disputes
(e) Department
Solutions
S1. Ans.(c)
Sol. Shri. R.C. Shah was the first Chairman and Managing Director (CMD) from 1982 – 1985 of EXIM Bank. His extensive commercial and international Banking experience built a strong decision-making muscle that pushed us towards our objectives. His vision nurtured our organisational culture from being flat and non hierarchical to being multi disciplinary and problem solving in approach.
S2. Ans.(e)
Sol. The ECGC Limited (Formerly Export Credit Guarantee Corporation of India Ltd) is a company wholly owned by the Government of India based in Mumbai, Maharashtra.[1] It provides export credit insurance support to Indian exporters and is controlled by the Ministry of Commerce. Government of India had initially set up Export Risks Insurance Corporation (ERIC) in July 1957. It was transformed into Export Credit and Guarantee Corporation Limited (ECGC) in 1964 and to Export Credit Guarantee Corporation of India in 1983.
S3. Ans.(a)
Sol. ECGC Ltd. (Formerly known as Export Credit Guarantee Corporation of India Ltd.) wholly owned by Government of India
S4. Ans.(b)
Sol. The Asian Infrastructure Investment Bank (AIIB) is a multilateral development bank that aims to support the building of infrastructure in the Asia-Pacific region. The bank currently has 70 members as well as 27 prospective members from around the world.
S5. Ans.(d)
Sol. The International Centre for Settlement of Investment Disputes (ICSID) is an international arbitration institution established in 1966 for legal dispute resolution and conciliation between international investors.
To attempt the complete quiz refer to the links given below:
Start Your Preparation for RBI Assistant Mains? Fill this form to get free Study Material
You may also like to read: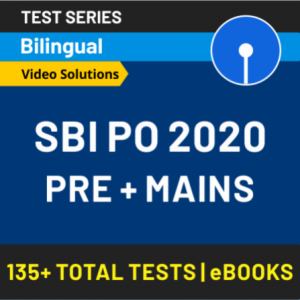 Watch the Current Affairs Show of 6th July 2020:
Visit Achieversadda.com and participate in discussions with other aspirants and achievers. Get answers to your queries and connect with others on Achieversadda.com
All the Best BA'ians for RBI Assistant Mains!