Daily GK updates are incorporated with the important news that made the current affairs headlines for banking or other competitive exams. Daily GK Update is the complete bag of the important news that is held all day long. One should have complete knowledge about banking terms, current affairs news, etc. So, here is the GK update of the 06th May 2022 to help you prepare the Current affairs part. After reading this section, you can successfully attempt Current Affairs Quiz.
Here is the Daily GK Update of the 06th May 2022 covering the following news headlines: Nethanna Bima scheme, Jivhala scheme, Canara Bank, RailTel, ISRO, Board of Control for Cricket in India.
Top 20 Daily GK Updates: National & International News 
Here is providing below the top 20 important Daily General Knowledge 2022 updates with national & international news.
National News
1. India to be 'Country of Honour' at Cannes Marche' Du Film in France
Union Minister for Information and Broadcasting, Anurag Thakur has announced that India will be the official Country of Honour at the upcoming Marche' Du Film, organized alongside the 75th edition of the Cannes Film Festival, in France.
The Country of Honour Status thereby ensured India's presence as Focus Country at the Opening Night of Marche Du Films being organized at the Majestic Beach with a spotlight on India, its cinema, its culture & heritage.
India is also a "Country of Honour at the Cannes Next, under which 5 new Start-Ups would be given an opportunity to pitch to the Audio-Visual Industry. Ten professionals will participate in the Animation Day networking.
In another highlight of India's participation at this edition of the Cannes Film Festival is the World Premiere of the Movie "Rocketry" produced by Shri. R. Madhavan. The movie would be showcased at the Palais des Festivals of the market screening on the 19th of May 2022.
India has been given an opportunity to pitch 5 selected movies at the "Goes to Cannes Section". These movies are part of the Work In Progress lab under the Film Bazaar :
Baghjan by Jaicheng Zxai Dohutia – Assamese, Moran
Bailadila by Shailendra Sahu – Hindi, Chhattisgarhi
Ek Jagah Apni (A Space of Our Own) by Ektara Collective – Hindi
Follower by Harshad Nalawade – Marathi, Kannada, Hindi
International News
2. Launch of the UN-Energy Action Plan for 2025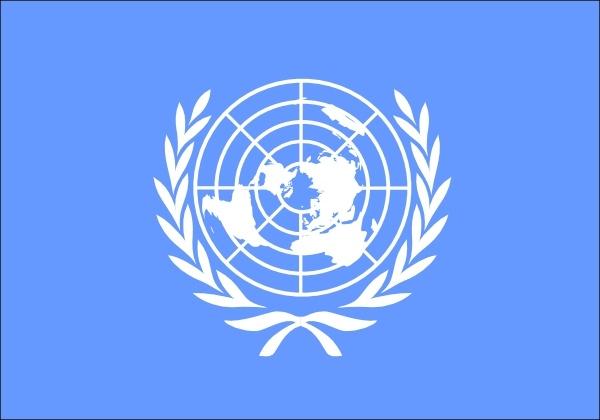 With the launch of an UN-Energy Plan of Action Towards 2025, the UN took a major step toward catalyzing the large-scale action and support needed for the transition to clean, affordable energy for all and net-zero emissions against the backdrop of a global energy crisis and worsening climate emergency.
Around 30 important organisations, including UN-Energy, launched the 'Plan of Action.'
According to the UN, an Energy Compact Action Network has been established to connect nations seeking support for their clean energy ambitions with governments and corporations that have pledged more than $600 billion to support these commitments.
Coalitions supporting energy access and transition in Nigeria, Santiago, and Chile were announced, demonstrating the Network's potential, as well as coalitions supporting green hydrogen and a better role for women in leading and benefiting from the energy transition.
States News
3. Telangana govt extends insurance coverage under 'Nethanna Bima' scheme 
Telangana State Government has announced the extension of insurance coverage to handloom and power loom weavers under the 'Nethanna Bima' (Weaver's Insurance) Scheme. The State Government has issued orders to extend insurance coverage of 5 lakh rupees for weavers under the Insurance Scheme on par with farmers' insurance schemes.
Over 29 crore rupees have been sanctioned for implementing the scheme during the current year. The Cabinet Sub Committee had proposed to cover over 55 thousand handloom and power loom and ancillary weavers in the State.
The insurance coverage will be extended to weavers in the age group of 18 to 59 years. The insurance benefits would be extended to the family of the death of the weaver or ancillary worker. The scheme is likely to be launched next month.
The department has been directed to prepare draft guidelines and submit to the government for implementation of the scheme, said a senior official from the Handlooms department.
4. Hyderabad hosts India's first-ever unique kind of Flow Chemistry Technology Hub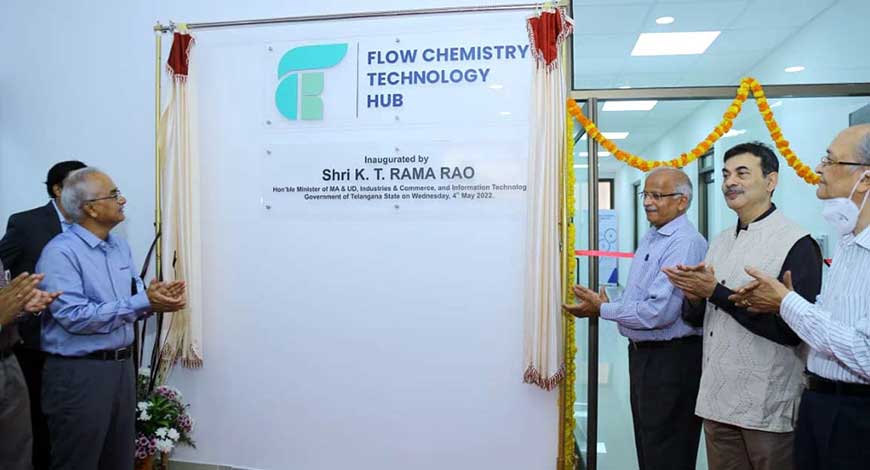 At Dr. Reddy's Institute of Life Sciences (DRILS), a multi-industry-supported Flow Chemistry Technology Hub (FCT Hub) has been launched . While inaugurating the hub, Jayesh Ranjan, Principal Secretary of the Industries and Commerce (I&C) and Information Technology (IT), said that this is the first of its kind in our country and an enabler for the pharma business in India.
The FCT Hub houses a variety of state-of-the-art flow chemistry equipment to provide hands-on training and promote scientific capability building, ensuring greater inclusion of flow chemistry techniques throughout pharma R&D and greater adoption of constant synthesis for active pharma ingredients (APIs) manufacturing.
This inauguration will help the API and intermediate industry take concrete steps toward developing local abilities in green manufacturing processes.
5. Odisha to host India's first tribal health observatory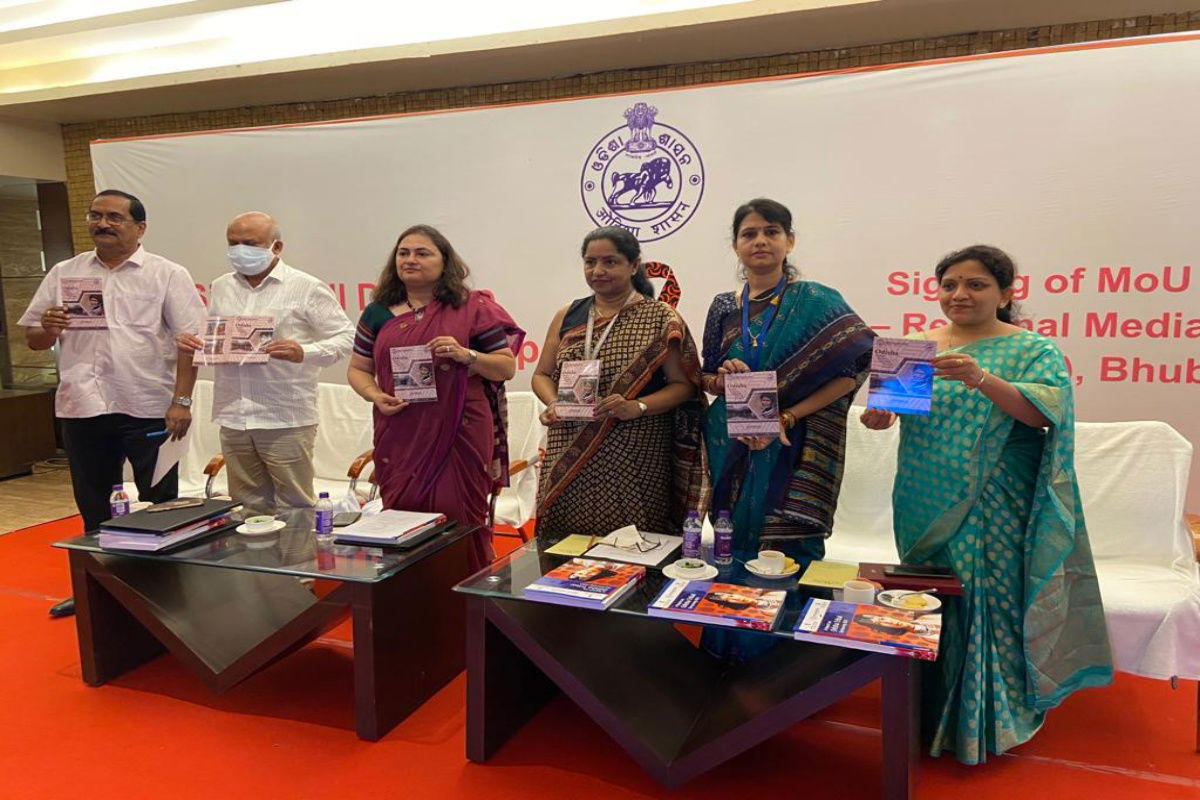 Odisha is planning to create India's only observatory, which will house data on the state's indigenous population's health. The ST and SC Development Department and the RMRC, a regional institution of the Indian Council of Medical Research, signed a memorandum of understanding (MoU) in this regard.
The Tribal Health Observatory (TriHOb) is the "first in the nation," according to the Information Department, and is aimed to be an effective, evidence-based, and policy-oriented centre.
It will monitor illness burden, health-seeking behaviour, and the healthcare delivery system in relation to tribal health in the state in a systematic and continuing manner.
'Mo School' Abhiyan chairman Sushmita Bagchi also inaugurated a tribal family health survey among indigenous groups during the event in which the MoU was signed.
The survey will serve as a springboard for future longitudinal cohort studies and policy research.
The 'Mo School' (My School) programme aims to connect, collaborate, and contribute to the renovation of government and government-aided schools in Odisha.
Important Takeaways for All Competitive Exams:
Minister of State for Health and Family Welfare: Dr. Bharati Pravin Pawar
Minister of Social Justice and Empowerment: Shri Virendra Kumar
Mo School' Abhiyan chairman: Smt. Sushmita Bagchi
6. Maharashtra's 'Jivhala' scheme to offer credit to jail inmates 
A loan scheme named Jivhala has been launched by the Maharashtra Department of Prisons for the inmates who are serving sentences in various jails across Maharashtra. The scheme, implemented by the Department of Prisons and Maharashtra State Cooperative Bank, has been started in Pune's Yerawada Central Jail.
Bank and prison officials believe the credit scheme could be the first of its kind in India for inmates who are still serving their sentences. The credit scheme, named Jivhala, which means affection in Marathi, is primarily for inmates who are undergoing a prison sentence of more than three years.
In the initial phase of this scheme, a Rs 50,000 loan will be given. The interest rate that will be applicable is 7%. Out of the interest that will be earned by the bank, 1 per cent will be contributed by the bank to the prisoners' welfare fund. For issuing this loan no guarantor or mortgage is required.
Appointments News
7. IBM Chairman Arvind Krishna elected to the Board of Federal Reserve Bank of New York 
IBM Chairman and Chief Executive Officer, Arvind Krishna has been elected to the Board of Directors of the Federal Reserve Bank of New York. He will fill the vacancy in the office for the remaining portion of a three-year term ending December 31, 2023.
Krishna, who has an undergraduate degree from IIT-Kanpur and a PhD from the University of Illinois at Urbana-Champaign, has been elected as a Class B director, "representing the public with due but not exclusive consideration to the interests of agriculture, commerce, industry, services, labour, and consumers.
Prior to his stint as the IBM CEO, the 60-year-old Krishna was Senior Vice President of Cloud and Cognitive Software. He also headed IBM Research. He was the general manager of IBM Systems and Technology Group's development and manufacturing organisation.
Important takeaways for all competitive exams:
Federal Reserve Bank of New York Established: 1913;
Federal Reserve Bank of New York President & CEO: John C. Williams;
Federal Reserve Bank of New York Headquarters: New York, USA.
8. InterGlobe Aviation appointed Venkataramani Sumantran as chairman, Board of Directors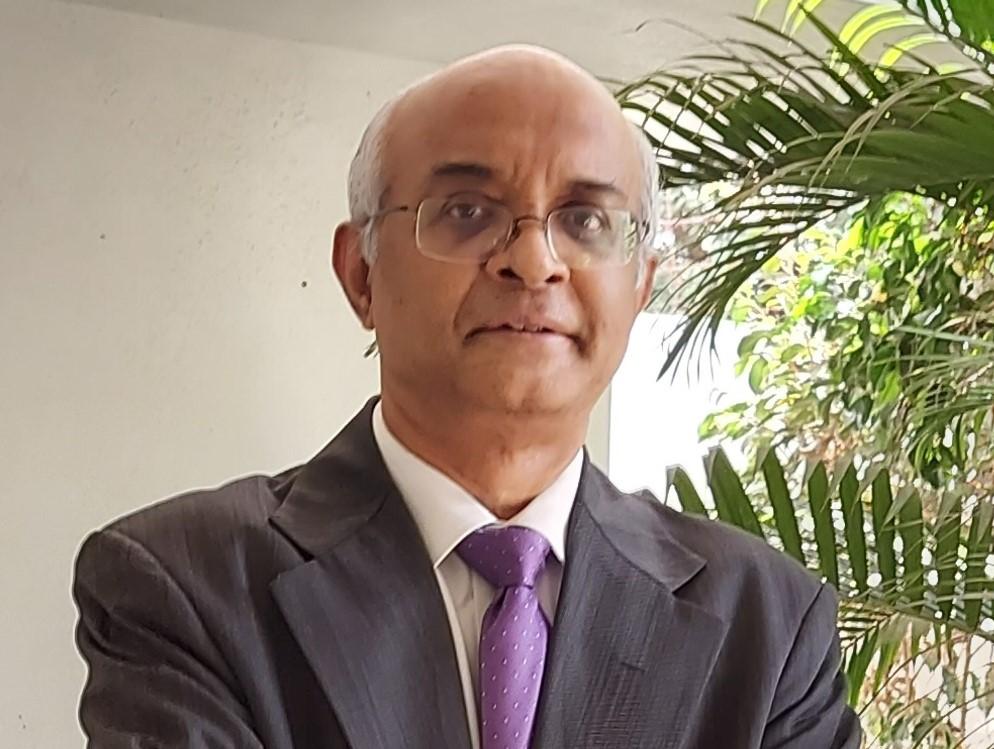 InterGlobe Aviation announced that Venkataramani Sumantran has been named chairperson of the IndiGo board. Sumantran is a corporate leader, technocrat, and academician with a 37-year career spanning the United States, Europe, and Asia.
Sumantran is the managing director and chairperson of Celeris Technologies, a strategic advising firm. At IndiGo, he will succeed Meleveetil Damodaran.
Agreements News
9. Indo-German Green Hydrogen Task Force established after India and Germany inked a joint declaration of intent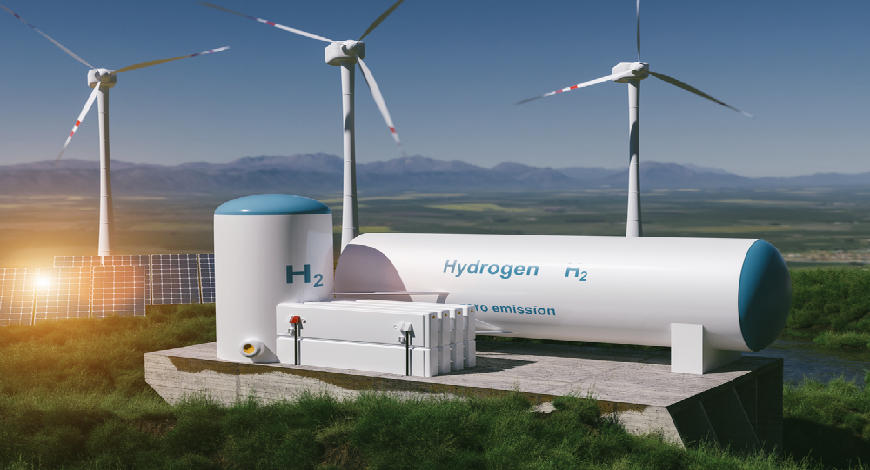 Union Minister for Power, New and Renewable Energy Shri R.K Singh and German Minister for Economic Affairs and Climate Change Dr. Robert Habeck virtually signed a Joint Declaration of Intent on an Indo-German Hydrogen Task Force.
India has emerged as a global leader in the energy transition, with the world's highest pace of expansion in renewable energy capacity.
Minisiter R.K. Singh informed his German counterpart that India has a clear bidding procedure, an open market, a quick dispute resolution system, and is widely recognised as one of the most attractive RE investment destinations.
Both countries will establish an Indo-German Green Hydrogen Task Force under the agreement signed today to strengthen mutual cooperation in the production, utilisation, storage, and distribution of green hydrogen by creating enabling frameworks for projects, regulations and standards, trade, and joint research and development (R&D) projects.
The National Green Hydrogen Mission was created in India with the purpose of making it the global hub for green hydrogen production and export. Germany has also devised a bold National Hydrogen Strategy with the goal of becoming a global leader in hydrogen technology.
Bankings News
10. Canara Bank tied-up with ASAP to launch skill loans 
Canara Bank has launched 'skill loans' in association with the Additional Skill Acquisition Programme (ASAP), Kerala, the government company under the Higher Education Department.
Under this facility, the loan is ranging from Rs 5,000 to Rs 1.5 lakh. This loan can be availed of by students who are pursuing skill training programmes which are offered by ASAP Kerala or any other Central or State government-recognised agencies.
Collateral free loans will be provided to students and have a repayment period of three to seven years. Students can also avail themselves of a moratorium on repayment for the duration of the course and for an additional 6 months.
Important takeaways for all competitive exams:
Canara Bank Establishment: 1 July 1906;
Canara Bank Headquarters: Bangalore, Karnataka;
Canara Bank CEO & MD: Lingam Venkat Prabhakar;
Canara Bank Tagline: Together we can.
Awards News
11. World Food Prize 2022 received by NASA's Cynthia Rosenzweig
A senior research scientist and head of the Climate Impacts Group at NASA's Goddard Institute for Space Studies (GISS) in New York City, Cynthia Rosenzweig has received the 2022 World Food Prize from the World Food Prize Foundation.
Rosenzweig was selected for the award for her research to understand the relationship between climate and food systems and forecast how both will change in the future.
Her modelling work has provided a foundation for decision-makers around the world to create strategies to mitigate climate change and adapt our food systems to a changing planet, which has helped communities worldwide address the consequences of Earth's changing climate.
According to the World Food Prize Foundation, the World Food Prize is a prestigious international award conceived as the "Nobel Prize for Food and Agriculture" with a mission to elevate innovations and inspire action to sustainably increase the quality, quantity and availability of food for all.

Reward(s): 

A diploma, a commemorative sculpture and a monetary award of US$ 250,000.
Schemes News
12. RailTel & WHO inaugurated Mobile Container Hospital at Visakhapatnam 
The RailTel Corporation of India Ltd had designed and established a "Health Cloud" at Visakhapatnam premises of Andhra Pradesh Med Tech Zone (AMTZ). The Andhra Pradesh Med Tech Zone (AMTZ) is the world's first integrated medical device manufacturing hub. The "Health Cloud" at AMTZ has been inaugurated by Louise Agersnap, Head of WHO Innovation Hub, WHO-Geneva.
RailTel has provided complete technological support for teleconsultation solutions for the Mobile Container Hospital which has been designed and built-in AMTZ with all the necessary Hospital setup for ready-to-operationalise in remote areas. It can also be operationalised on the wheels. It comes with a Health ATM to dispense the medicines through Mobile App having a digital payment interface.
All the initiatives under this partnership will facilitate empowering of hospitals in rural areas with hi-tech digital healthcare facilities and thereby making universal health care access a reality.
RailTel is also providing cloud and connectivity support to the Electronic Medical Record Alliance (EMRA) which is an important consortium formed to provide Hospital Information System (HIS) solution to small entities for building EMR bringing everyone into the fold of the digital health ecosystem.
The consortium aspires to emerge as a Health Digital Data Fiduciary Services and Health Information Exchange fully complying and seamlessly integrating into the ABDM ecosystem.
Science and Technology News
13. ISRO plans mission to Venus by Dec 2024
The Indian Space Research Organisation will send a spacecraft to orbit Venus to study what lies below its surface, the space body's Chairperson S Somnath announced.
ISRO is expecting to launch the mission by December 2024 with an orbital manoeuvre planned for a year after that. The orbital manoeuvre is the use of propulsion systems to change the orbit of a spacecraft. It enables a spacecraft to enter a planet's orbit.
The aim of the mission is to study Venus' atmosphere, which is toxic and corrosive in nature as clouds of sulfuric acid cover the planet. Several countries, including the United States, are also planning to send missions to Venus to try and understand how it became an inferno. Experts have suggested that Venus was once like Earth.
Important takeaways for all competitive exams:
ISRO Founded: 15 August 1969;
ISRO Headquarters: Bengaluru;
ISRO Chairman: S Somanath.
Sports News
14. BCCI bans journalist Boria Majumdar for 2 years in Wriddhiman Saha case
The Board of Control for Cricket in India (BCCI) has banned journalist Boria Majumdar for two years after an internal inquiry found him guilty of an attempt to "threaten and intimidate" wicketkeeper Wriddhiman Saha.
The BCCI apex council, during its meeting last week, considered the report of a three-member committee and decided to ban Majumdar from being involved in any cricket or interviewing cricketers for two years.
The BCCI Committee considered the submissions by both Mr Saha and Mr Majumdar and concluded that the actions by Mr Majumdar were indeed in the nature of threat and intimidation. The BCCI Committee recommended the following sanctions to the Apex Council of BCCI.
15. Tokyo Olympian discus thrower Kamalpreet Kaur provisionally suspended
Olympian discus thrower Kamalpreet Kaur has been provisionally suspended by Athletics Integrity Unit (AIU) for testing positive for a banned substance.
Kamalpreet, who was tested on March 29, was suspended for the presence/use of the prohibited substance stanozolol in her sample, a breach of the World Athletics anti-doping rules. Kaur had made it to the Tokyo Olympics final, finishing sixth with a throw of 63.7m.
A provisional suspension is when an athlete or other person is suspended temporarily from participating in any competition or activity in athletics prior to a final decision at a hearing conducted under the World Athletics Anti-Doping Rules or the Integrity Code of Conduct.
16. 24th Deaflympics: Dhanush Srikanth won gold in men's 10m air rifle
Shooter Dhanush Srikanth has won gold and Shourya Saini has won the bronze in the men's 10m air rifle competition in the 24th Deaflympics at Caxias do Sul, Brazil.
Later, the Indian badminton team also won gold after beating Japan by 3-1 in the final to make it a double celebration for the country.
Ukraine is leading the chart with 19 gold, six silver and 13 bronze medals. With two gold and one bronze medal, India has placed eighth on the medals table.
Important Days
17. International No Diet Day 2022 observed on 6th May
'International No Diet Day 2022' is celebrated all over the world on 6 May. On this day, people are made aware of body acceptance, leaving aside behaviour like body shaming, which includes people of all shapes and sizes.
Forgetting problems like obesity, increasing weight, weakness, and belly fat, people express their love towards themselves on this day. In the year 1992, International No Diet Day was celebrated for the first time in the UK by British lady Mary Evans.
Mary's purpose was to convince people that they should accept themselves as they looked. Mary wanted people to become aware of the harm caused by dieting.
18. World Hand Hygiene Day 2022
World Hand Hygiene Day (WHHD) is annually observed across the globe on the 5th of May to maintain global promotion, visibility, and sustainability of hand hygiene in health care.
This year, WHO is marking the day with the theme – Unite for safety: clean your hands, with a focus on encouraging people to clean their hands at the right times with the right products that will help lead to high quality safer care everywhere.
WHO launched the "Save Lives: Clean Your Hands" global annual campaign in 2009, which is celebrated as World Hand Hygiene Day on 5th May to further the goal of maintaining a global profile on the importance of hand hygiene in health care.
Obituaries News
19. Last Surviving F1 Race Winner From 1950s Tony Brooks Passes Away
Tony Brooks, a British racing driver who won six Formula One Grand Prix in the 1950s and was nicknamed the "Racing Dentist", has passed away. He was born in the United Kingdom in 1932. Tony retired from the sport at the age of just 29 after driving for four teams – BRM, Vanwall, Ferrari, and Cooper.
Brooks was the most successful driver of his era after Juan Manuel Fangio, Alberto Ascari, and Moss. His most famous victory was perhaps at the 1957 British Grand Prix at Aintree, a home win he shared with his compatriot Moss.
Brooks made his debut for BRM at the 1956 British Grand Prix before going on to drive for Vanwall in 1957 and 1958. The year after he was picked by Enzo Ferrari, the season he also came agonizingly close to winning the world title, only to lose it by four points to Jack Brabham.
Miscellaneous News
20. RPF launches Focused effort under "Operation Satark" from 5th April to 30th April
Railway Protection Force (RPF) has recently started "Operation Satark". Focused effort under "Operation Satark" was launched from 5th April to 30th April 2022 wherein 26 cases of transportation of illegal tobacco products were detected with seizure of tobacco products worth more than Rs 44 Lakhs and arrest of 14 persons involved.
For taking action against illicit liquor, fake currency circulation, illegal tobacco products, unaccounted gold or cash orprecious items, and any other items being transported through railway network for the purpose of tax evasion or smuggling or commission of crime or acts of terror.
Important takeaways for all competitive exams:
Railway Protection Force Founded: 27 July 1872;
Railway Protection Force Headquarters: New Delhi, India;
Railway Protection Force Director-General: Sanjay Chandar.
06th May | Current Affairs 2022 | Current Affairs Today | Current Affairs by Ashish Gautam
Click Here to Register for Bank Exams 2021 Preparation Material
Visit Achieversadda.com and participate in discussions with other aspirants and achievers. Get answers to your queries and connect with others on Achieversadda.com

All the Best BA'ians for the Bank exam!
Important links-