Here is the daily GK update of 07th June 2020 covering the following news headlines: G20, CSIR, Romania, Ved Marwah.
Daily GK updates are incorporated with the important news that made the current affairs headlines for banking or other competitive exams. Daily GK Update is the complete bag of the important news that held all day long. One should have complete knowledge about the banking terms, current affairs news, etc. So, here is the GK update of 07th June 2020 to help you prepare the Current affairs part. After reading this section, you can successfully attempt Current Affairs Quiz.



International News
1. G20 group pledges over $21 billion to fight Covid-19 pandemic
Member countries of the Group of 20 (G20) has pledged more than $21 billion to fight COVID-19 pandemic. The group has coordinated the global efforts by pledging more than $21 billion to improve the global health and hence supporting the fight against the COVID-19 pandemic.
Important takeaways for all competitive exams:
The Group of Twenty (G20) is the premier forum for international economic cooperation which brings together the leaders of both developed and developing countries from every continent. ​
The members of the G20 group are Argentina, Australia, Brazil, Canada, China, France, Germany, India, Indonesia, Italy, Japan, Mexico, Russia, Saudi Arabia, South Africa, ​Republic o​f Korea, Turkey, the United Kingdom, the United States and the European Union (EU)​.
Agreements & MoUs
2. CSIR & Atal Innovation Mission to promote Innovation in India
Council of Scientific & Industrial Research has partnered with Atal Innovation Mission to promote innovation in India. Both organizations have signed a letter of intent to boost innovation ecosystem of the country.
Major areas of mutual interest are:
The partnership will support world class start-ups through CSIR Incubators under the Atal Innovation mission initiatives.
They will jointly work on new models of innovation and will also set-up CSIR Innovation Parks.
With the collaboration of CSIR with ARISE, an initiative of AIM, they will together stimulate innovation and research in the MSME industry.
Important takeaways for all competitive exams:
Vice Chairperson of Niti Aayog: Rajiv Kumar; CEO: Amitabh Kant.
Director General of Council of Scientific & Industrial Research: Shekhar C Mande.
Appointments
3. Rahul Shrivastava appointed India's next Ambassador to Romania
Rahul Shrivastava has been appointed as the next Ambassador of India to Romania. He is presently serving as Joint Secretary in the Ministry of External Affairs. He is an IFS officer of 1999 batch. He will replace Thanglura Darlong as the next Ambassador of India to Romania.
Important takeaways for all competitive exams:
Capital of Romania: Bucharest.
President of Romania: Klaus Iohannis.
Prime Minister of Romania: Ludovic Orban
Obituaries News
4. Former Governor & Delhi Police Chief Ved Marwah passes away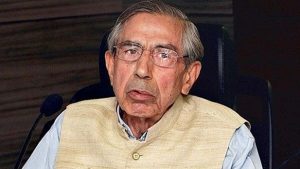 Former Governor & Delhi Police commissioner, Ved Marwah passed away. He served as Governor of Manipur (1999- 2003), Mizoram (2000-2001) and Jharkhand (2003-2004). He also served as Delhi Police Commissioner from 1985-88.
5. Former world gymnastics champion Kurt Thomas passes away
The first U.S. male gymnast to win a world championship gold medal, Kurt Thomas passed away. He won the gold medal at the world championships in 1978. He was a five-time NCAA champion at Indiana State University. He led the gymnastics team to a national championship in 1977.
Important Days
6. World Food Safety Day 2020 observed on 7th June
The Unitd nations celebrates World Food Safety Day (WFSD) on 7 June every year to raise awareness about different foodborne risks and the measures of how to prevent it. The campaigns will also spread awareness that how food safety is very much important and related to different other important factors of life such as human health, economic growth, and many others. According to the World Health Organisation (WHO), this year theme is 'Food safety, everyone's business'.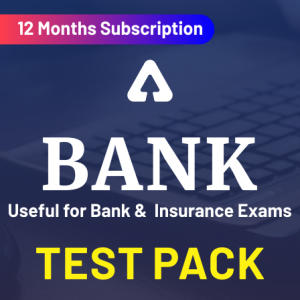 Watch Video Current Affairs show of 07th & 08th June 2020
Visit Achieversadda.com and participate in discussions with other aspirants and achievers. Get answers to your queries and connect with others on Achieversadda.com
All the Best BA'ians for RBI Assistant Mains!