The Banking Awareness section constitutes a major part of a competitive examination and needs your undivided attention. With the increased competition in the field of Banking examinations, it has now become very important to cover up all the sections efficiently. One subject that can help you bagging graceful marks in the minimum time in these examinations is Banking Awareness. Banking Awareness Quiz not only helps you deal with the General Awareness Section of Banking Exams but also, the Personal Interview round of Banking or Insurance Recruitment.
To complement your preparation for General Awareness section of the upcoming exams like SBI Clerk Mains and RBI Assistant Mains we are providing you Banking Awareness Quiz of 8th June 2020 covering the following topics: Revenue, Financial services, Merchant Banking, Maturity period.
Q1. When there is a difference between all receipts and expenditure of the Government of India both capital and revenue it is called?
(a) Revenue Deficit
(b) Budgetary Deficit
(c) Zero Budgeting
(d) Trade Gap
(e) Balance of Payment Problem
Q2. Which of the following is not the name of a bank functioning in India?
(a) Central Bank of India
(b) UCO Bank
(c) Aegon Religare
(d) Dena Bank
(e) ICICI Bank
Q3. Lack of access to financial services is technically known as-?
(a) Financial Instability
(b) Financial Stability
(c) Financial Inclusion
(d) Financial Exclusion
(e) Financial Poverty
Q4. Which of the following can be categories as a Merchant Banking service?
(a) Consultancy on finance to a company
(b) Advance in capital structure
(c) Managing mergers
(d) Helping in finalizing take over
(e) All of the above
Q5. What is the maturity period for senior citizen savings scheme?
(a) 3 years
(b) 5 years
(c) 2 years
(d) 7 years
(e) 4 years
Solutions
S1. Ans.(b)
Sol. Budgetary deficit is the difference between all receipts and expenses in both revenue and capital account of the government. Budgetary deficit is the sum of revenue account deficit and capital account deficit. If revenue expenses of the government exceed revenue receipts, it results in revenue account deficit. Similarly, if the capital disbursements of the government exceed capital receipts, it leads to capital account deficit. Budgetary deficit is usually expressed as a percentage of GDP.
S2. Ans.(c)
Sol. Aegon Life Insurance Company is an Indian life insurance provider founded in 2008 with headquarters in Mumbai.
S3. Ans.(d)
Sol. Financial Exclusion can be defined as the unavailability of banking services to people with low or non income.
S4. Ans.(e)
Sol. All of the above
S5. Ans.(b)
Sol. Senior Citizens Savings Scheme (SCSS) is a government-backed savings instrument offered to Indian residents aged over 60 years. The deposit matures after 5 years from the date of account opening but can be extended once by an additional 3 years. The SCSS interest rate for January to March 2019 has been set at 8.6%.
To attempt the complete quiz refer to the links given below:
Start Your Preparation for RBI Assistant Mains? Fill this form to get free Study Material
You may also like to read: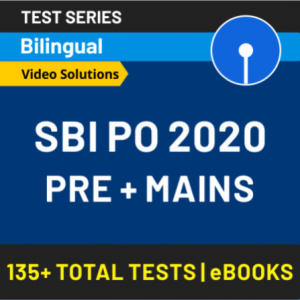 Watch the Current Affairs Show of 7th and 8th June 2020:
Visit Achieversadda.com and participate in discussions with other aspirants and achievers. Get answers to your queries and connect with others on Achieversadda.com
All the Best BA'ians for RBI Assistant Mains!