Daily GK updates are incorporated with the important news that made the current affairs headlines for banking or other competitive exams. Daily GK Update is the complete bag of the important news that is held all day long. One should have complete knowledge about banking terms, current affairs news, etc. So, here is the GK update of the 08th and 09th May 2022 to help you prepare the Current affairs part. After reading this section, you can successfully attempt Current Affairs Quiz.
Here is the Daily GK Update of the 08th and 09th May 2022 covering the following news headlines: Indian Bank, Supreme Court, Shaili App, Utkarsh Mahotsav, Hindustan Petroleum Corporation Ltd, Adani Wilmar.
Top 18 Daily GK Updates: National & International News 
Here is providing below the top 18 important Daily General Knowledge 2022 updates with national & international news.
National News
1. Utkarsh Mahotsav organized by Central Sanskrit University begins 
A three-day Utkarsh Mahotsav is being organized by Central Sanskrit University in New Delhi. The objective behind organising the Utkarsh Mahotsav is to promote the Sanskrit language across the country and beyond.
They will leave no stone unturned to promote the Sanskrit language across the country and abroad. The Centralisation of three Sanskrit Universities reflects PM Modi's strong commitment to preserving and promoting the Sanskrit language across the nation.
The event is being jointly organised by the Central Sanskrit University, New Delhi, Shri Lal Bahadur National Sanskrit University, New Delhi and National Sanskrit University, Tirupati.
The main theme of this Mahotsav is 'Global Orientation of Sanskrit Studies in the New Educational Era' Vice-Chancellors of 17 Sanskrit Universities, Scholars and a large number of students participated in the event.
States News
2. Manipur's Poumai Naga Areas declared 'drug Free Zone' 
In Manipur, the Poumai tribe has declared that Poumai inhabited areas will be a Drug-Free Zone supporting the State government's War on Drug campaign.
A huge delegation of the Poumai tribe by MLA and leaders of the students union and civil organization met Chief Minister N. Biren Singh today at Imphal and conveyed the resolution of the Drug-Free Zone in Poumai inhabited areas of the State. They also informed the Chief Minister that the poppy plantation will not be allowed in the Poumai areas.
The Chief Minister welcomed the resolution of the Poumai Naga tribe and affirmed that the State government will not tolerate deforestation and poppy plantation in hill districts in Manipur. The leaders of the Paumai tribe also conveyed that the community will join the fight against the drug menace in the State.
Important Takeaways for all Competitive Exams:
Manipur Chief Minister: N Biren Singh;
Capital of Manipur: Imphal;
Manipur Governor: La. Ganesan.
3. Kerala govt to launch 'Shaili App' for diagnosing, and controlling lifestyle diseases
The government of Kerala is set to launch an Android App 'Shaili', aimed at diagnosing and controlling lifestyle diseases among the people in the state of Kerala. The app has been set up as part of the population-based screening project launched by the Health Department under the Nava Kerala Karma plan.
The Accredited Social Health Activist (ASHA) workers have been tasked with collecting information from persons over the age of 30 in their respective areas about any lifestyle diseases or risk factors they may have.
The app, set up under the e-Health initiative, would help to collect and codify the information quickly.
The app would primarily collect information about diseases like diabetes, high blood pressure, heart disease, lung diseases as well as other lifestyle-related ailments and cancers.
The health status of the individuals would be scored and those with a score of above four would be asked to visit the nearest health centre for a check-up for lifestyle diseases.
Important takeaways for all competitive exams:
Kerala Capital: Thiruvananthapuram;
Kerala Governor: Arif Mohammad Khan;
Kerala Chief Minister: Pinarayi Vijayan.
4. Haryana Govt Launches 'e-Adhigam' Scheme to distribute tablets to students
The Haryana State Government launches the 'e-Adhigam' scheme under which nearly 3 lakh students will be receiving tablet computers to aid their online education.

The state government has planned to provide the gadget to five lakh students.

Chief Minister Manohar Lal Khattar launched the Advance Digital Haryana Initiative of Government with Adaptive Modules (Adigham) scheme at Maharishi Dayanand University in Rohtak, Haryana. 
Appointments News
5. Supreme Court gets 2 new judges to regain full strength of 34 
The Union government of India has notified the appointment of Justice Sudhanshu Dhulia, the chief justice of Gauhati High Court, and Justice Jamshed Burjor Pardiwala, a judge of the Gujarat High Court, as judges of the Supreme Court.
The Collegium headed by Chief Justice of India NV Ramana had recommended their names for appointment on May 5. The other members of the Collegium are Justices UU Lalit, AM Khanwilkar, DY Chandrachud and L Nageswara Rao.
At present, the Supreme Court has a strength of 32 judges as against a sanctioned strength of 34 judges. The fresh appointments will help regain the 34-judge strength, but two other vacancies will arise soon with Justice Vineet Saran set to retire on May 10 and Justice Nageswara Rao on June 7.
6. Pushp Kumar Joshi Named HPCL Chairman and Managing Director
Pushp Kumar Joshi, who recently took over as the interim chairman and managing director of Hindustan Petroleum Corporation Ltd (HPCL), has been appointed to the Board of the nation's third-largest oil refining and fuel marketing company.
Joshi is also holding the additional charge of Director-Marketing of HPCL. Prior to this Dr Joshi was Director-HR of the Corporation from August 01, 2012. Joshi, the senior-most director on the HPCL board, was in January picked by the government headhunter PESB to replace Mukesh Kumar Surana.
Surana superannuated from services on April 30, 2022, but in absence of a formal order from the Appointments Committee of the Cabinet (ACC) headed by the Prime Minister, Joshi was named interim head.
Agreements News
7. Indian Navy's P-8i Fleet host to Boeing and Air Works collaboration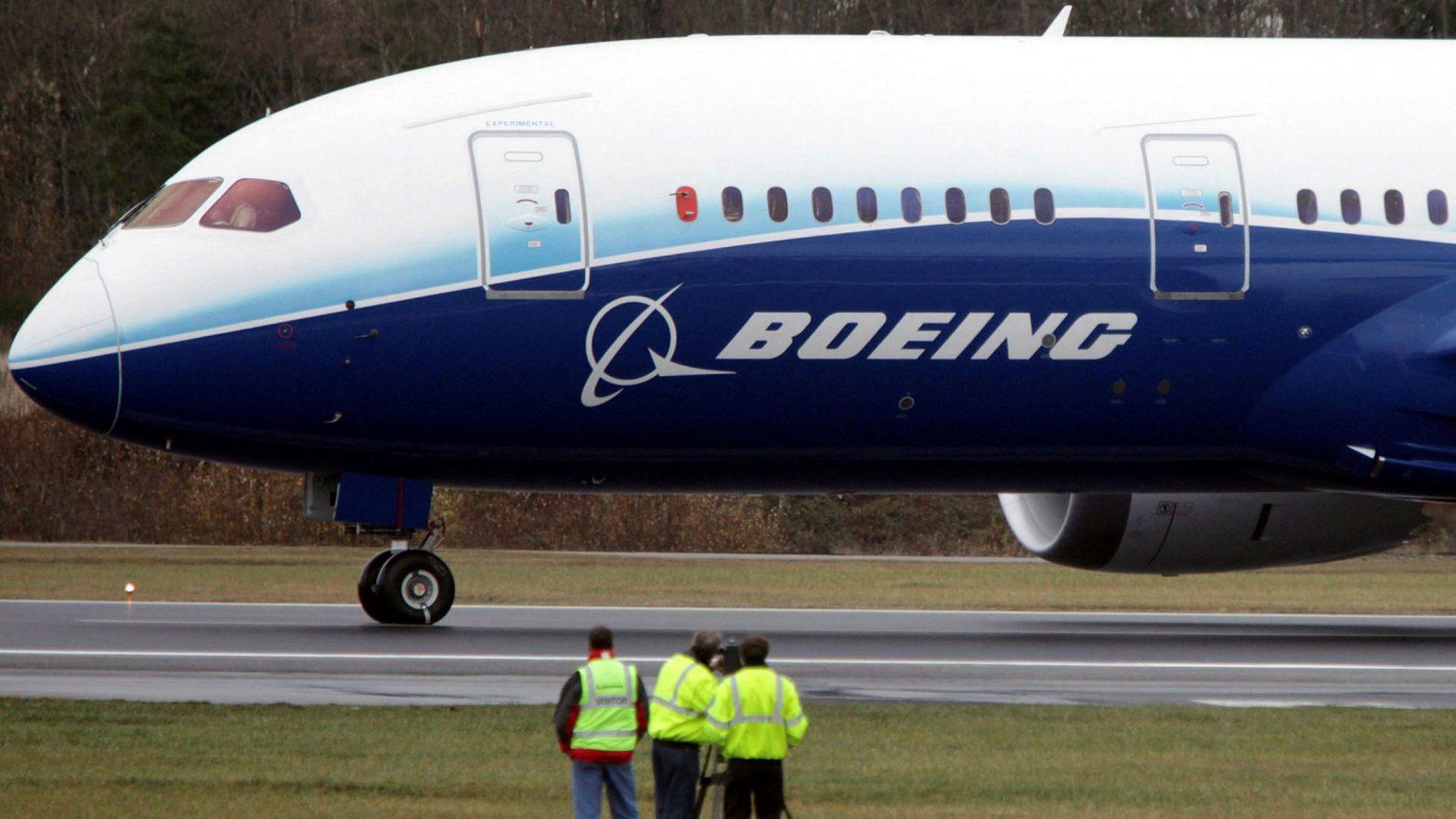 Air Works, an Indian maintenance, repair, and overhaul (MRO) company, is partnering with the Boeing Company to conduct heavy maintenance checks on three Indian Navy P-8I long-range maritime patrol aircraft at Air Works, Hosur, demonstrating the success of the government's Atmanirbhar Bharat (self-reliant India) campaign.
 This significantly expands the scope and size of MRO in India, demonstrating both firms' commitment to helping India achieve Aatmanirbhar status in aerospace and defence.
The partnership between Boeing and Air Works has resulted in quicker turnaround times and increased operating capability for important defence platforms in India.
The relationship began with checks on the P-8I Poseidon aircraft and has since expanded to include checks and MRO on the Indian Air Force's Boeing 737 VVIP aircraft's landing gear.
Business News
8. Adani Wilmar became India's largest FMCG company surpassing HUL 
Adani Wilmar Limited became the largest Fast Moving Consumer Goods Company (FMCG) in India beating Hindustan Unilever Limited (HUL), after the announcement of its Quarter Four results for the financial year 2022 (Q4FY2022).
AWL has reported total operating revenue of Rs 54,214 crore in the Financial Year 2022 whereas HUL reported a revenue of Rs 51,468 crore in the Financial Year (FY) 2021-22.
In Q4FY22 (January-March 2022), the AWL has seen a 40 per cent jump in revenue from operations to Rs 14,960 despite a 26 per cent i.e., Rs 234.29 crore hit in net profit in the same period.
Important takeaways for all competitive exams:
Adani Group Founded: 1988;
Adani Group Headquarters: Ahmedabad, Gujarat;
Adani Group Chairman: Gautam Adani;
Adani Group Managing Director: Rajesh Adani.
9. Mindtree, L&T Infotech announce merger to create India's 5th largest IT services 
L&T Infotech and Mindtree, the two independently listed IT services companies under Larsen & Toubro Group announced a merger that would create India's fifth-largest IT services provider. The combined entity will be known as "LTIMindtree".
The Boards of Directors of Mindtree and L&T Infotech (LTI) at their respective meetings held on Friday approved a composite scheme of amalgamation of both these independently listed IT services companies under the Larsen & Toubro Group.
The proposed integration will see Mindtree and LTI join strengths to create an efficient and scaled up IT services provider exceeding USD 3.5 billion. These opportunities will create a more distinctive employee value proposition and stronger partnerships with ecosystem players.
Important takeaways for all competitive exams:
Larsen & Toubro Infotech Limited Founded: 23 December 1996;
Larsen & Toubro Infotech Limited Headquarters: Mumbai;
Larsen & Toubro Infotech Limited CEO: Sanjay Jalona.
10. Exide and Leclanché's joint venture Nexcharge begins production in Gujarat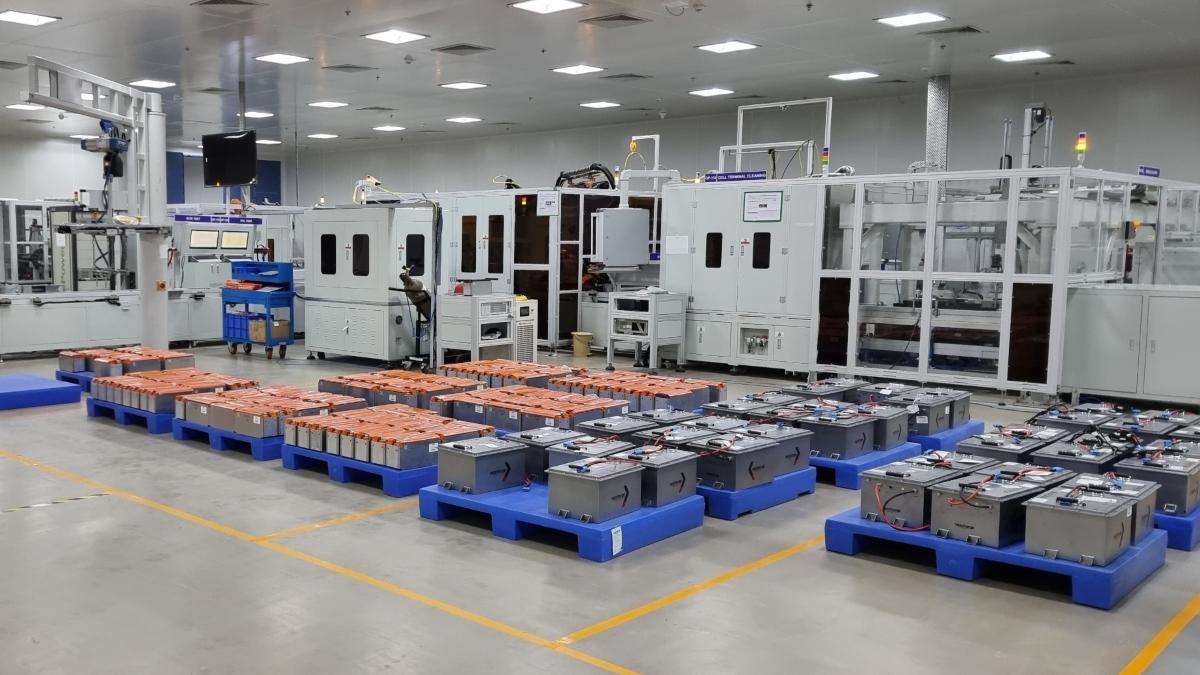 At its facilities in Prantij, Gujarat, Nexcharge, a joint venture between India's Exide Industries Limited and Switzerland's Leclanché SA, has started mass production of lithium-ion battery packs. The plant, which covers six lakh square feet and has a 1.5 GWh installed capacity, comprises six totally automated assembly lines and testing facilities.
Exide and Leclanche invested Rs 250 crore in the plant, which would employ its six assembly lines to produce over 150 products developed over the last four years.
The six assembly lines will use cells to create modules, which will subsequently be converted into battery packs in a variety of shapes and sizes, including pouch, prismatic, and cylindrical, to meet the energy storage needs of India's electric vehicle market and industrial applications.
Nexcharge manufactures battery packs for a variety of goods, including two- and three-wheelers, personal and commercial cars, and inverters.
Cells are currently sourced from China by the company, which has an in-house R&D centre in Bengaluru. In India, it has 35 clients.
Banking News
11. Indian Bank Launched Digital Broking Solution 'E-Broking'
Indian Bank, a public sector bank, has introduced its digital broking solution – 'E- Broking', as a strategic move toward comprehensive digitalisation of its customer products.
E-Broking, an instant and paperless demat & trading account opening service, is now available through the bank's mobile banking app, IndOASIS. The product was introduced in collaboration with Fisdom, the bank's financial technology partner.
The E-Broking initiative will assist the bank in increasing its CASA (Current Account Savings Account).
This initiative also enables the customers to invest in the ongoing Life Insurance Corporation of India (LIC) Initial Public Offering (IPO) effectively.
IndOASIS, the bank's mobile banking app, would provide users with a unified experience ranging from Demat and trading account opening to reduced broking services backed by research-based investment in the secondary market, starting with equity, futures, options, and initial public offerings on a single platform.
Important Takeaways for all Competitive Exams:
Indian Bank MD & CEO: Shanti Lal Jain;
Indian Bank Establishment: August 15, 1907;
Indian Bank Headquarters: Chennai, Tamil Nadu;
Indian Bank Tagline: Taking Banking Technology To The Common Man.
Schemes News
12. Delhi Govt announced "Delhi Startup Policy" to aid the entrepreneur
The Delhi cabinet has approved the "Delhi Startup Policy" with an aim to create an ecosystem for people to launch startups and provide them with fiscal and non-fiscal incentives, collateral-free loans, and free consultancy from experts, lawyers, and CA.
The 20 members task force will be set up to oversee the startup policy. This committee will be headed by Delhi's Finance Minister. To encourage, facilitate, and support 15,000 startups by 2030.
The Delhi Government will pay up to 50% of the rent of a startup's office lease or pitch in for a portion of the salaries that these startups will pay to their employees. We will also reimburse them for the costs incurred on applying for patents, copyrights and trademarks.
Sports News
13. Indian Grandmaster D Gukesh wins Sunway Formentera Open chess tournament
Indian Grandmaster D Gukesh has emerged as champion in the 1st Chessable Sunway Formentera Open 2022 chess tournament in Punta Prima. It was a hat-trick of titles for him after he had previously won the La Roda tournament and the Menorca Open in recent weeks.
The 15-year old Gukesh (Elo 2637) settled for a draw with Armenian GM Haik M Martirosyan in the final round to win the title with eight points. He had defeated compatriot and second-seed K Sasikiran in the ninth and penultimate round. He has now moved up to no.64 in the world rankings.
Books and Authors News
14. A book 'INDO-PAK WAR 1971- Reminiscences of Air Warriors' released by Rajnath Singh
Defence Minister Rajnath Singh has released a book titled 'INDO-PAK WAR 1971- Reminiscences of Air Warriors' at the 37th Air Chief Marshal PC Lal Memorial Lecture organised by the Air Force Association in New Delhi, Delhi. The book was edited by Air Marshal Jagjeet Singh and Group Captain Shailendra Mohan.
The book features 50 Swarnim articles written by veterans narrating their experiences in detail. Defence Minister also paid tribute to Air Chief Marshal Pratap Chandra Lal (PC Lal). Air Chief Marshal Pratap Chandra Lal (PC Lal), served as the Vice Chief of the Air Staff during the 1965 war and had served as the 7th Chief of the Air Staff during the 1971 war.
Important Days
15. World Thalassemia Day 2022 celebrates on 08th May
World Thalassemia Day is celebrated on May 8 every year to commemorate Thalassemia victims and to encourage those who struggle to live with the disease. Thalassemia is an inherited blood disorder that doesn't let the body to create enough haemoglobin. The disease weakens and destroys the blood cells.
There are two types of thalassemia, alpha and beta, along with Thalassemia minor, intermedia and major as its subcategories.
The theme for this year's World Thalassemia day is 'Be Aware.Share.Care: Working with the global community as one to improve thalassemia knowledge.'
Miscellaneous News
16. Nepal's Kami Rita Sherpa climbs Mount Everest for 26th time
Nepal's legendary climber Kami Rita Sherpa has climbed Mt Everest, the tallest peak in the world for the 26th time to set a new world record. Leading an 11-member rope fixing team, Kami Rita & his team reached the summit, breaking his own previous world record.
The climbing route used by Kami Rita was pioneered by New Zealander Sir Edmund Hillary and Nepal's sherpa Tenzing Norgay in 1953 and remains the most popular.
Everest has been climbed 10,657 times since it was first scaled in 1953 from Nepali and Tibetan sides – many have climbed multiple times, and 311 people have died so far, according to the Himalayan Database. The 52-year-old followed in his father's footsteps and became a mountain guide, first summiting the peak in 1994. He has climbed Everest almost every year since.
17. Priyanka Mohite becomes first Indian woman to climb five peaks above 8,000 metres
Priyanka Mohite from Maharashtra's Satara district has become the first Indian woman to climb five peaks above 8000 metres. Priyanka achieved the milestone after climbing Mount Kanchenjunga. The 30-year-old climbed the third highest peak on Earth on May 5 at around 4:42 pm.
Priyanka works for a pharmaceutical research company in Bengaluru. In 2020, she also won the prestigious Tenzing Norgay Adventure Award. The 30-year-old climbed Mount Everest in 2013, Mount Lhotse in 2018, Mount Makalu in 2019 and Annapurna 1 in 2021. Notably, she is also the first Indian woman to climb Annapurna 1 and Makalu.
18. IRCTC's Bharat Gaurav Tourist Train to stop at Nepal's Janakpur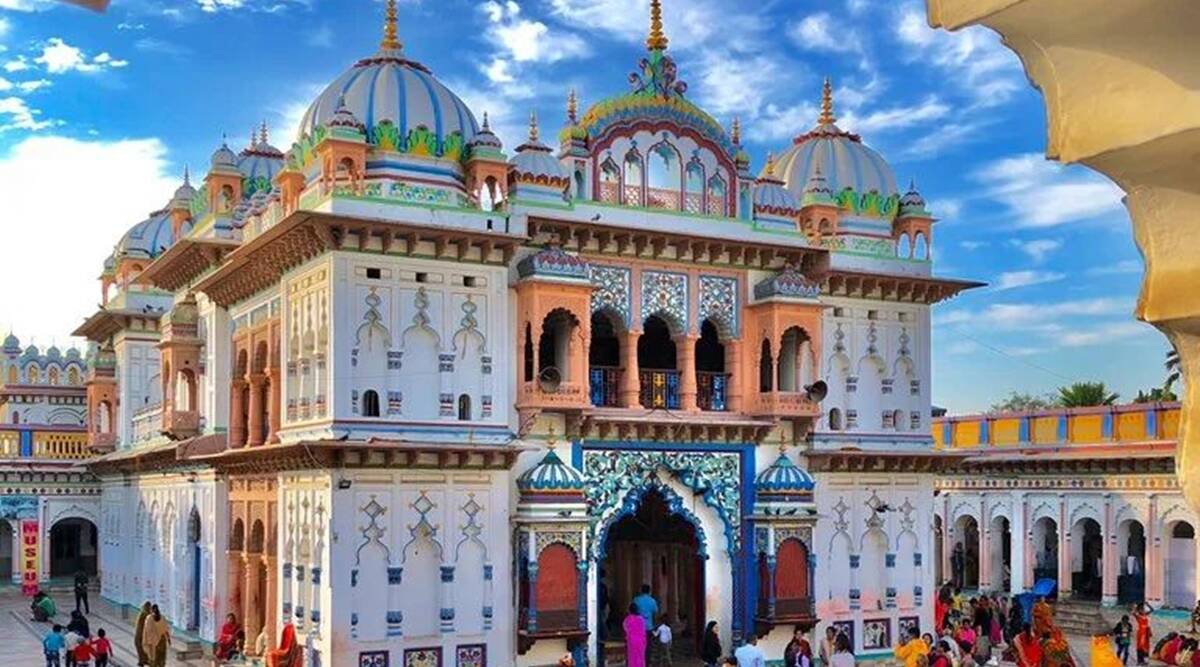 The Indian Railway Catering and Ticketing Corporation (IRCTC) will launch its maiden Bharat Gaurav Tourist train, with a stop in Nepal's Janakpur. This train will go around the Ramayana Circuit, which has been identified under the Swadesh Darshan scheme and includes major locations related with Lord Shri Rama's life, such as the Ram Janaki temple in Janakpur, Nepal.
The projected 18-day Bharat Gaurav Tourist Train Tour begins in Ayodhya, Lord Rama's birthplace, with visits to Shri Ram Janmabhumi temple and Hanuman temple, as well as Bharat Mandir in Nandigram, dedicated to Lord Ram's younger brother Bharat.
After Ayodhya, the tourists will travel to Buxar, Bihar, where they will see Maharishi Vishwamitra's hermitage and the Ramrekha Ghat, where they can take a holy plunge in the Ganga.
The train then travels to Sitamarhi to see Sita's birthplace before continuing on to Janakpur by road (Nepal).
Tourists will spend the night in Janakpur hotels and visit the famed Ram-Janaki Temple.
After Sitamarhi, the train travels to Varanasi, the world's oldest living city.
Tourists visiting Kashi will go about the temples of Varanasi, 'Sita Samahit Sthal,' Prayag, Shringverpur, and Chitrakoot. At Varanasi, Prayag, and Chitrakoot, hotel accommodations will be given.
09th May | Current Affairs 2022 | Current Affairs Today | Current Affairs by Ashish Gautam
Click Here to Register for Bank Exams 2021 Preparation Material
Visit Achieversadda.com and participate in discussions with other aspirants and achievers. Get answers to your queries and connect with others on Achieversadda.com

All the Best BA'ians for the Bank exam!
Important links-