Daily GK updates are incorporated with the important news that made the current affairs headlines for banking or other competitive exams. Daily GK Update is the complete bag of the important news that is held all day long. One should have complete knowledge about banking terms, current affairs news, etc. So, here is the GK update for 08th  July 2022 to help you prepare the Current affairs part. After reading this section, you can successfully attempt Current Affairs Quiz.
Here is the Daily GK Update of the 08th July 2022 covering the following news headlines: Boris Johnson, SBI General Insurance, Association of Indian Universities, Confederation of Indian Industry, Gita Gopinath, G-20 Sherpa.
Top 18 Daily GK Updates: National & International News 
Here is providing below the top 15 important Daily General Knowledge 2022 updates with national & international news.
National News
1. Boris Johnson resigns as United Kingdom Prime Minister 
United Kingdom Prime Minister, Boris Johnson has announced his resignation as Conservative Party leader after he was abandoned by his close allies in the wake of a series of scandals that rocked his government, triggering a leadership election for a new Tory leader who will go on to become his successor.
Johnson will remain in charge at 10 Downing Street until the process of electing a new leader is completed – expected by the time of the Conservative Party conference scheduled for October.
Appointments News
2. SBI General Insurance appoints Paritosh Tripathi as MD & CEO 
Private non-life insurer SBI General Insurance had appointed Paritosh Tripathi as managing director and chief executive officer, effective July 5.
He succeeds P.C. Kandpal, who has been posted as Deputy Managing Director (DMD)-(P&RE) at the Corporate Center, State Bank of India (SBI).
Mr. Tripathi has more than 32 years of banking experience and has worked in various departments including MSME, mid-corporate segment, international banking and bancassurance.
3. Suranjan Das named as the new president of AIU 
The Jadavpur University Vice-Chancellor, Suranjan Das was appointed as the president of the Association of Indian Universities (AIU). His tenure as president will be for one year from July 1.
Das said he will take up the issue of executing the new education policy's (NEP) salient features, raising central funding for state varsities involved in important research activities, and work on taking the standards of Indian universities to global levels. Das, an eminent historian, was appointed the vice-president of AIU a year ago.
Important Takeaways For All Competitive Exams:
Association of Indian Universities Secretary General: 

Dr. (Mrs.) Pankaj Mittal;

Association of Indian Universities Formation: 

1925 as Inter-University Board.
4. R Dinesh named the Confederation of Indian Industry's new president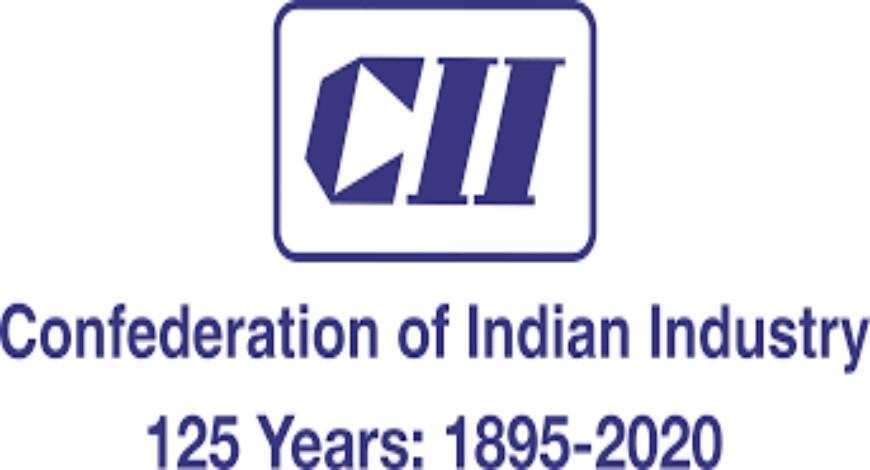 R Dinesh, Executive Vice-Chairman of TVS Supply Chain Solutions, has been chosen as the Confederation of Indian Industry's (CII) President Designate for the years 2022–2023.
He previously served as the Chairman of the National Committees on Logistics, the CII Family Business Network India Chapter Council, the CII Tamil Nadu State Council, and the CII Institute of Logistics Advisory Council. From 2018 to 2019, he served as the Chairman of the CII Southern Region.
Important Takeaways For All Competitive Exams:
Chairman and Managing Director of ITC: Sanjiv Puri
Chairman and Managing Director of Bajaj Finserv Ltd.: Sanjiv Bajaj
Banking News
5. To conduct fieldwork of inflation anticipation survey, RBI chooses Hansa Research Group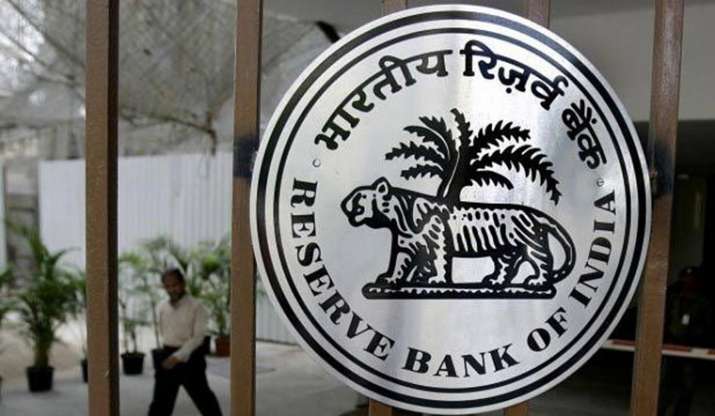 In order to undertake field research for the July 2022 cycle of the consumer confidence and inflation anticipation surveys, the Reserve Bank of India (RBI) announced that it had chosen to partner with the Mumbai-based Hansa Research Group.
It is now known that M/s Hansa Research Group Pvt.Ltd., Mumbai has been hired to conduct field work for the July 2022 round of the two surveys on behalf of the Reserve Bank of India, the RBI said in a statement.
This follows press releases announcing the launch of the consumer confidence survey (CCS) and inflation expectation survey of households (IESH), both dated June 30, 2022.
6. SBI General Insurance launches Cyber VaultEdge insurance plan 
SBI General Insurance has launched the Cyber VaultEdge insurance plan, a comprehensive cyber insurance cover for individuals that provides protection against financial losses arising from cyber risks and attacks.
Individuals exposed to any form of cyber risks can buy this policy for themselves and their family. Family includes self, spouse, and 2 dependent children (up to 18 years of age).
Important Takeaways For All Competitive Exams:
SBI General Insurance Headquarters location: 

Mumbai;

SBI General Insurance

MD & CEO

: Paritosh Tripathi

; 

SBI General Insurance Founded: 

24 February 2009.
Business News
7. Google launched Startup School India, targets 10,000 startups in small cities 
Tech Giant, Google launched the Startup School India initiative, which aims to gather relevant information on startup building into a systematic curriculum to help 10,000 startups in Tier 2 and Tier 3 cities.
The nine-week virtual programme will involve fireside chats between Google leaders and collaborators from across the startup ecosystem.
Startup School is a series of guided online trainings designed to equip early-stage startup founders with the tools, products, and knowledge that growing companies need.
Important takeaways for all competitive exams:
Google CEO: 

Sundar Pichai;

Google Founded: 

4 September 1998;

Google Headquarters: 

Mountain View, California, United States.
Awards News
8. Polish government honoured maharajas for helping refugees during WW II 
The Polish government has honoured the maharajas of Jamnagar and Kolhapur and others who sheltered Polish refugees fleeing the Soviet Union invasion of Poland during World War II.
Honouring the invite, the Indian government sent a delegation of former royals, including Yuvraj Sambhaji Raje and Sanyogitaraje Chhatrapati of Kolhapur and representatives of Jamnagar royalty, to Poland.
Poland's deputy PM Piotr Glinski also participated in the Warsaw event. Recalling their memories of living in India, Polish residents showcased pictures of the Indian kings' generosity.
9. Gita Gopinath becomes 1st woman to feature on IMF's 'wall of former chief economists' 
India-born Gita Gopinath became the first woman and second Indian to feature on the 'wall of former chief economists' of the International Monetary Fund (IMF).
The first Indian to achieve the honour was Raghuram Rajan who was Chief Economist and Director of Research of IMF between 2003 and 2006.
Gopinath was appointed as IMF Chief Economist in October 2018 and was later promoted as the IMF's First Deputy Managing Director in December last year.
Defence News
10. MoD gives approval to HDFC, ICICI, and Axis to offer finances for international purchases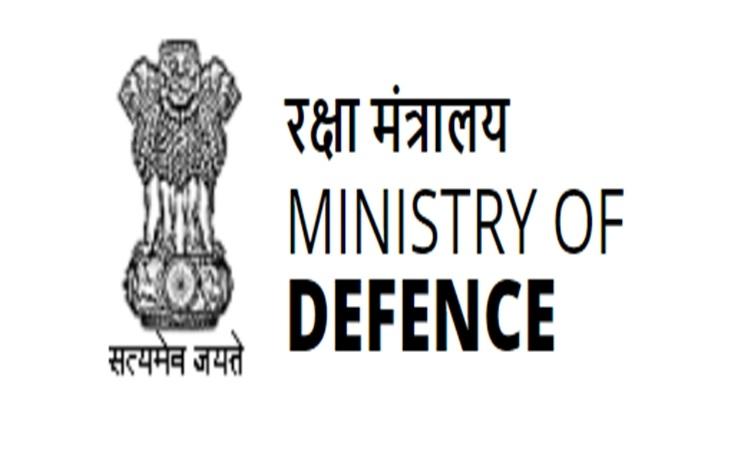 The Defence ministry gave three private sector banks permission to offer financial support to it for the purchase of military equipment abroad. These banks include ICICI Bank, Axis Bank, and HDFC Bank Ltd.
For services like the issuance of letters of credit and direct bank transfers to the ministry for overseas purchase, only authorised public sector banks have been used up until now.
The ministry has allotted three private sector banks to supply the LoC and direct bank transfer business for foreign procurement in accordance with the Department of Financial Services' further openness of the distribution of government business to private sector banks.
Important Takeaways For All Competitive Exams:
Minister of Defence, GoI: Shri Rajnath Singh
Summits and Conferences News
11. Amitabh Kant, former CEO of NITI Aayog, to serve as new G-20 Sherpa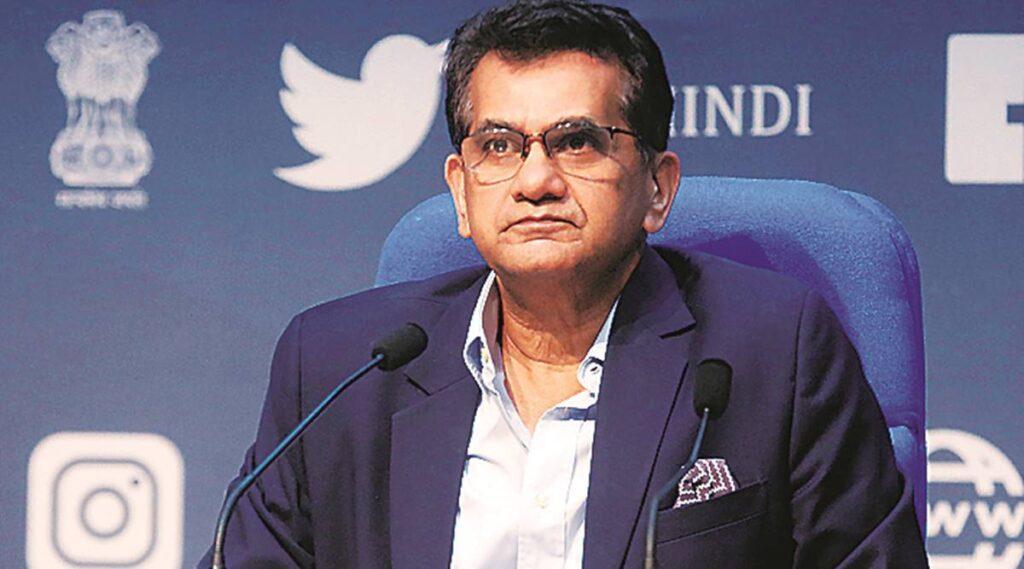 The former CEO of Niti Aayog, Amitabh Kant, will take on the role of G-20 Sherpa. Piyush Goyal, a Union Minister, would be replaced by Kant because he is expected to resign owing to workload.
Later this year, India will preside over the G-20. It should be highlighted that the nation requires a full-time G-20 Sherpa, which Goyal is unlikely to provide as he already holds a number of cabinet positions.
The Sherpa would need to dedicate a lot of time to several meetings that will be held in various regions of the country because India will hold the G-20 presidency this year.
Important Takeaways For All Competitive Exams:
CEO of Niti Aayog: Parameswaran Iyer
Minister of Textiles, Minister of Commerce and Industry and Minister of Consumer Affairs, Food and Public Distribution: Shri Piyush Goyal
Ranks and Reports News
12. India's undernourished population drops to 224.3 million as per UN report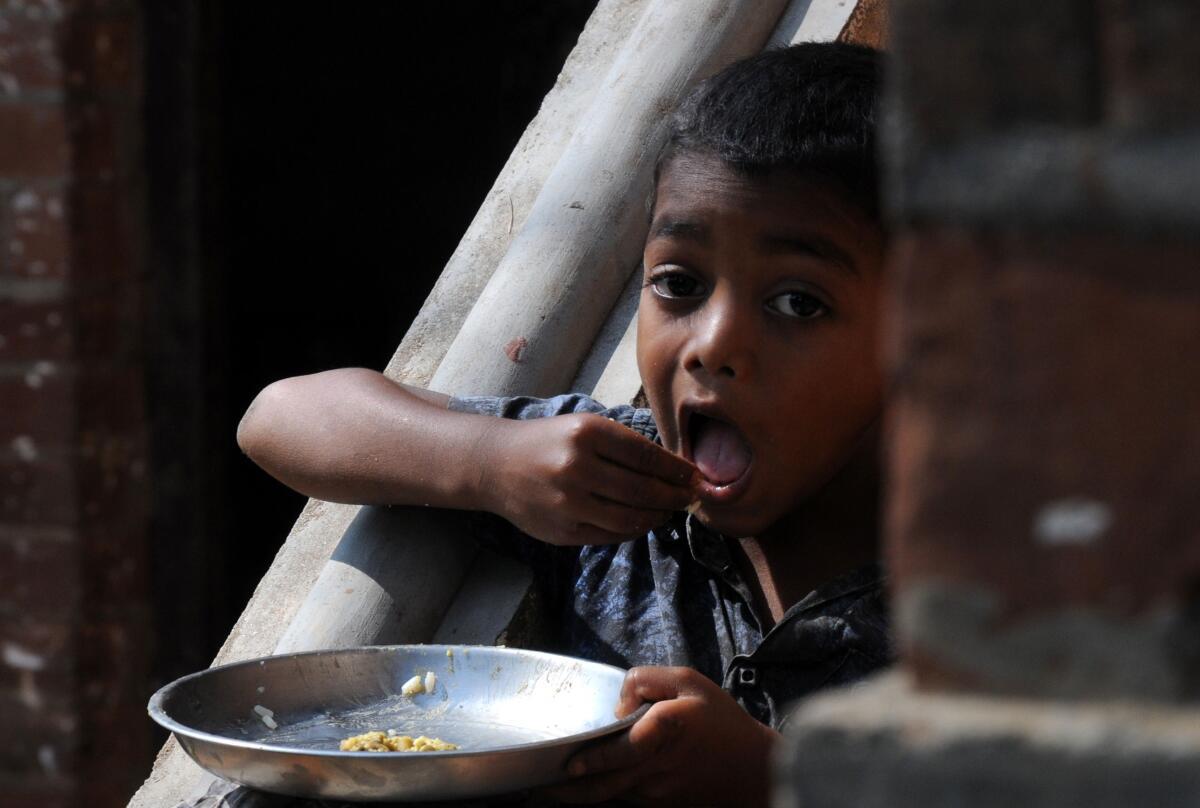 India's population of 224.3 million undernourished people has decreased over the past 15 years according to the UN report. However, the number of obese adults and anaemic women has increased in the world's second-most populous nation.
According to the State of Food Security and Nutrition in the World 2022 report, which was released by the World Health Organization (WHO), International Fund for Agricultural Development (IFAD), UNICEF, World Food Programme (WFP), and Food and Agriculture Organization (FAO), 828 million people worldwide were suffering from hunger in 2021, up about 46 million from 2020 and 150 million since the COVID-19 pandemic's outbreak.
Books and Authors News
13. A new book titled 'Getting the Bread: The Gen-Z Way to Success' by Prarthna Batra 
Young YouTuber Prarthna Batra's debut book 'Getting the Bread: The Gen-Z Way to Success' launched by sporting icon Sakshi Malik.
In Getting the Bread: The Gen-Z Way to Success, Prarthna Batra shares her worldview as well as her experiences of interviewing eminent leaders, entrepreneurs, and media personalities for her popular YouTube channel.
This book gives young millennial readers valuable insights about following their dreams and becoming successful in a competitive world without losing touch with their humanity.Well-researched, smart, and extremely readable, Getting the Bread: The Gen-Z Way to Success redefines success for the youth of today.
Obituaires News
14. Freedom fighter Gandhian P Gopinath Nair passes away 
Freedom fighter P. Gopinathan Nair has passed away at the age of 100. He was known for following Gandhian ideology in his life and was honoured with the Padma award. He had participated in the freedom struggle.
He had taken part in the Quit India Movement of 1942 and had worked alongside Vinoba Bhave to promote Bhoodan and Gramdan movements.
15. Former Japan Prime Minister Shinzo Abe passes away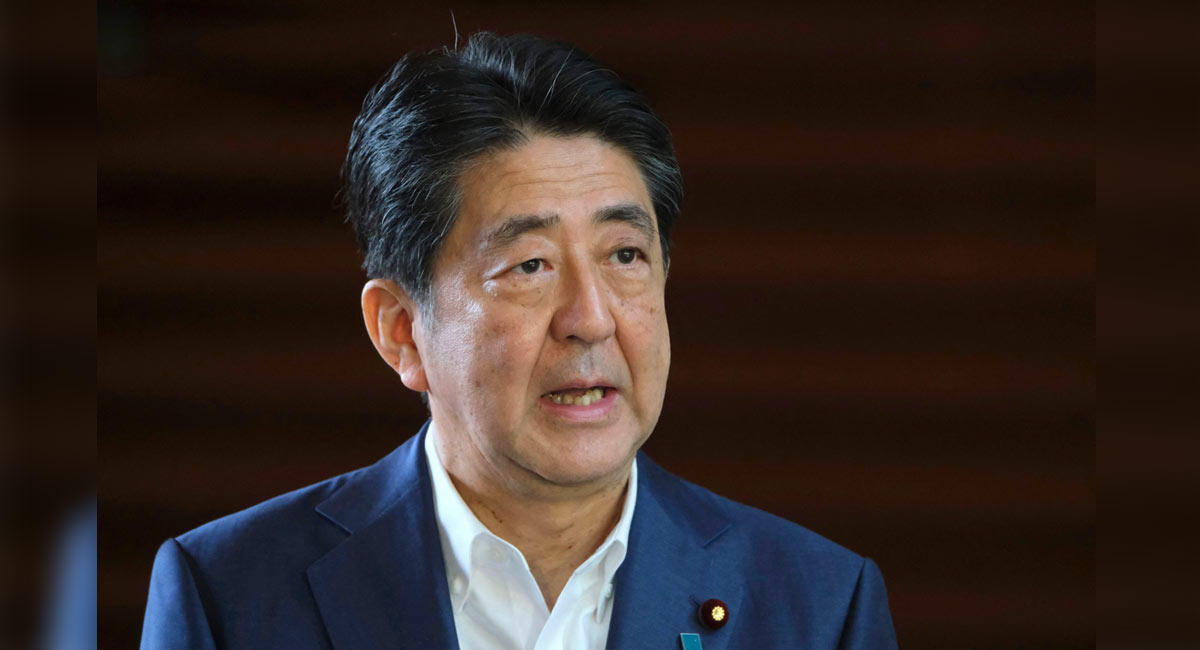 Shinzo Abe, Former Japan's Prime Minister, who was shot at during an election campaign in western Japan's Nara city, has passed away. The Nara fire department had earlier said that the 67-year-old Abe was in cardiopulmonary arrest before he was taken to the hospital.
They said that he had been wounded on the right side of the neck and the left clavicle.Abe, the country's longest-serving prime minister until he resigned in 2020, was flown to hospital by helicopter after the attack. It was the first assassination of a sitting or former Japanese premier since the days of prewar militarism in the 1930s.
Important Days
16. World Kishwahili Language Day: 07 July 
World Kiswahili Day is celebrated on the 7th of July every year following a declaration by UNESCO member states in this regard. Kiswahili is one of the most widely spoken languages in Africa and the most widely spoken in sub-Saharan Africa.
Kiswahili is also the only African language that is an official language of the African Union. This first celebration of the World Kiswahili language day will be held under the theme 'Kiswahili for peace and prosperity'. The mission of the annual celebration is to promote the use of Kiswahili language as a beacon for peace, and enhanced multiculturalism.
Miscellaneous News
17. Mangarh Hillock to be declared monument of national importance
A team from National Monuments Authority lead by Shri Tarun Vijay, Chairman, National Monuments Authority, submitted a report on declaring Mangarh hillock in Rajasthan as a monument of National Importance in the year of Azadi Ka Amrit Mahotsav.
This report carries relevant details about the Mangarh hillock and recommendations by National Monuments Authority.
18. Delhi to host India's biggest shopping festival in 2023 
Delhi will host its first ever government-backed shopping festival from January 28 to February 26 next year, chief minister Arvind Kejriwal announced.
The festival will have 200 concerts for entertainment, food walks and will also offer huge discounts on products. This will be the biggest ever shopping festival in India.
The Delhi Shopping Festival was one of the ambitious projects proposed in the Rozgaar Budget 2022-23 presented by deputy chief minister Manish Sisodia in March this year.
08th July | Current Affairs 2022 | Current Affairs Today | Current Affairs by Ashish Gautam
Click Here to Register for Bank Exams 2021 Preparation Material
Visit Achieversadda.com and participate in discussions with other aspirants and achievers. Get answers to your queries and connect with others on Achieversadda.com

All the Best BA'ians for the Bank exam!