Daily GK updates are incorporated with the important news that made the current affairs headlines for banking or other competitive exams. Daily GK Update is the complete bag of important news that is held all day long. One should have complete knowledge about banking terms, current affairs news, etc. So, here is the GK update for 08th November 2022 to help you prepare the Current affairs part. After reading this section, you can successfully attempt Current Affairs Quiz. 
Here is the Daily GK Update of the 08th November 2022 covering the following news headlines: Infant Protection Day, World Radiography Day, ICC Player of the Month award, Suryakumar Yadav, 53rd International Film Festival of India.
Top 18 Daily GK Updates: National & International News 
Here is providing below the top 18 important Daily General Knowledge 2022 updates with national & international news.
National News
1. Supreme Court Upholds Constitutional Validity of EWS Quota In 3:2 Verdict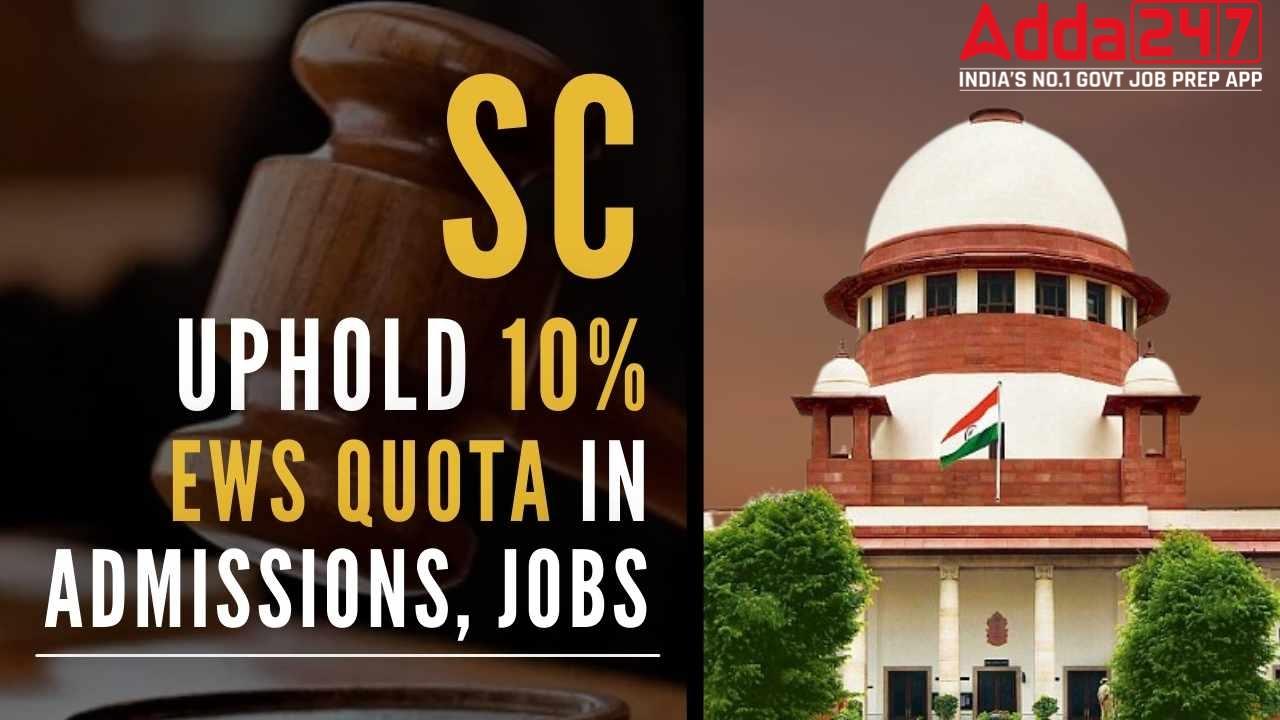 The Supreme Court (SC)  upheld the 10 per cent reservation for the economically weaker section (EWS) among forward castes in government jobs and colleges across India. A Bench comprising Chief Justice of India (CJI) U U Lalit and Justices Dinesh Maheshwari, S Ravindra Bhat, Bela M Trivedi, and J B Pardiwala delivered the judgment.
Of the five judgments delivered, Justice Ravindra Bhat and CJI Lalit gave dissenting judgment.
Reading out the verdict, Justice Maheshwari said that the 103rd constitutional amendment for the EWS quota was valid and did not violate the basic structure of the Constitution. Reservation, he said, is an instrument of affirmative action to ensure an all-inclusive march towards the goals of an egalitarian society.
International News
2. Russia Becomes India's Top Oil Supplier In October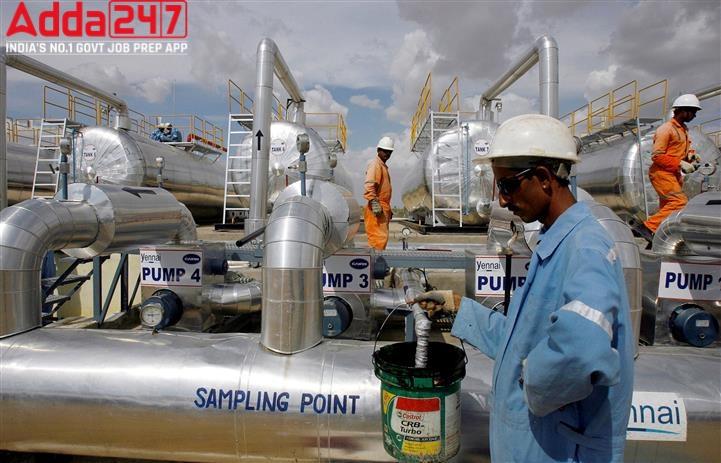 Surpassing traditional suppliers Saudi Arabia and Iraq, Russia has emerged as the top oil supplier to India in October. This comes amid an ongoing war between Russia and Ukraine that has also seen many Western nations issue sanctions against Russian Federation.
The data shows that Russia, which made up for just 0.2 per cent of all oil imported by India in the year to March 31, 2022, supplied 935,556 barrels per day (bpd) of crude oil to India in October — the highest ever. Russia now supplies almost 22% of India's total crude imports, ahead of Iraq's 20.5 per cent and Saudi Arabia's 16 per cent.
State News
3. Mathura-Vrindavan to become a carbon-neutral tourist destination by 2041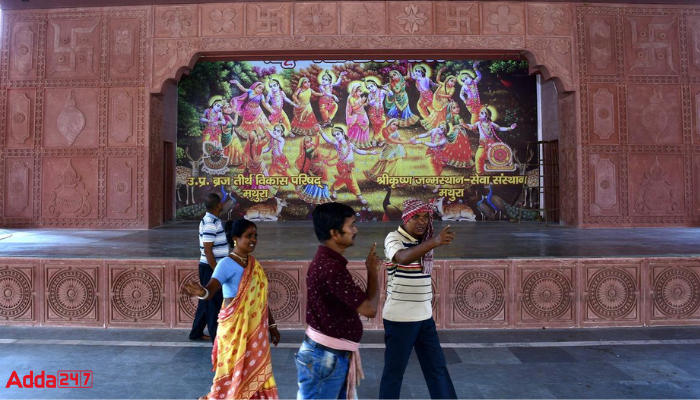 Uttar Pradesh government announced that Mathura-Vrindavan, one of India's largest pilgrimage centers, aims to become a "net zero carbon emission" tourist destination by 2041.
Tourist vehicles will be banned from the entire Braj region, which includes famous pilgrim centers such as Vrindavan and Krishna Janmabhoomi. Only electric vehicles used as public transport will be allowed into the area.
All 252 waterbodies and 24 forests in the area will also be revived.
According to the plan, the Braj region's annual pilgrim-tourist footfall is expected to multiply from the current level of 2.3 crores to six crores by 2041.
4. Rajasthan to Host Iconic 8-Day Long Pushkar Fair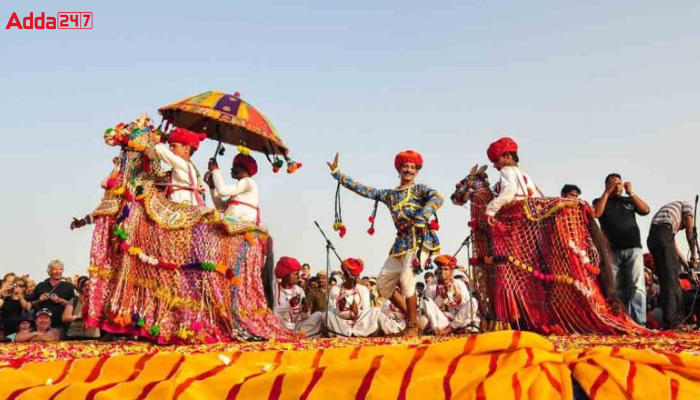 This year, Pushkar Fair is being hosted by Rajasthan from 1st November to 9th November 2022. Pushkar Fair is also known as Pushkar Camel Fair, Kartik Mela, or Kartik ka Mela. The Pushkar Fair will be held without the popular cattle fair due to the spread of lumpy skin disease in livestock.
Every year, the cattle fair used to be the highlight of the fair. Farmers from all across the state gather at this fair to trade livestock such as cattle, camels, and horses.
This period is also an important season for pilgrimage to the holy Pushkar Lake. Pilgrims from all over the country travel to Pushkar for this pilgrimage.
This year, the state tourism department has invited tourists from all over the world for the fair under the aegis of Pushkar Chalo Abhiyan.
5. Nagaland organized Tokhu Emong Bird Count 
Nagaland is prepared to host the first bird documentation event – 'Tokhü Emong Bird Count' (TEBC) from 4th November to 7th November 2022. 'Tokhü Emong Bird Count' is an effort to promote and encourage the conservation of birds in their natural habitat.
'Tokhü Emong Bird Count' is being organized in collaboration with the Wokha Forest Division and the Divisional Management Unit, Nagaland Forest Management Project (NFMP), Wokha, and Bird Count India.
A public birding event will be conducted and the comprehensive details of birds would be deliberated to generate awareness among the students on bird conservation.
A birdwalk through woodland is also feasible during the event.
Appointments News
6. Law Commission Constituted After 4 Years; Justice Ritu Raj Awasthi Appointed As Chairperson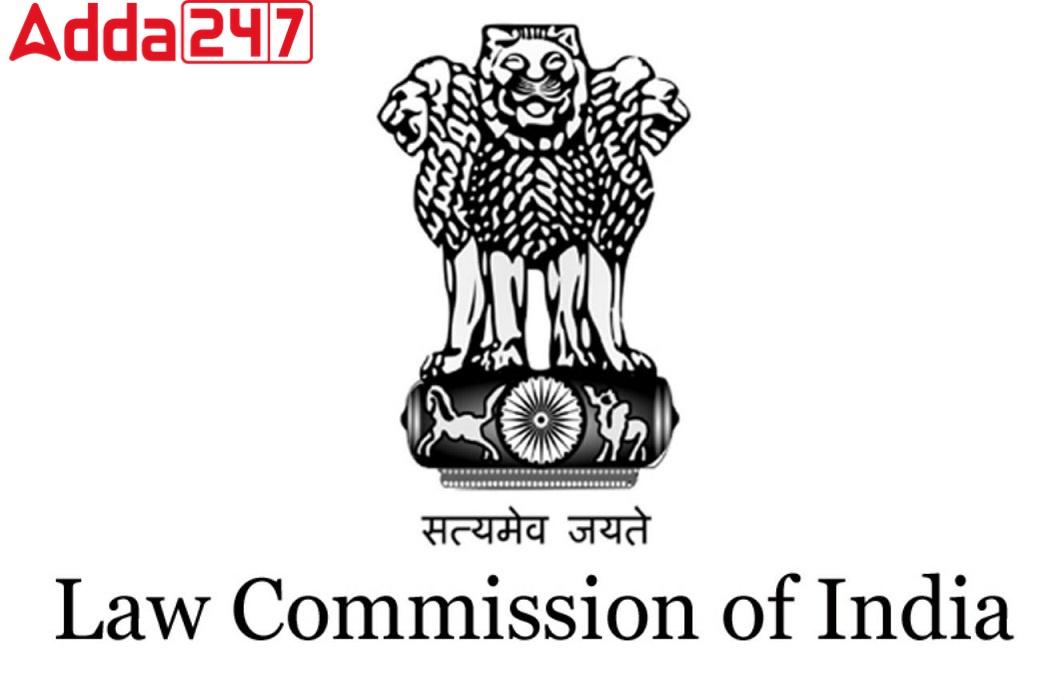 The central government appointed chairperson and members of the Law Commission over two and a half years after it was constituted. Retired Karnataka High Court Chief Justice Rituraj Awasthi appointed as the chairperson of the commission.
The Law Commission is constituted for three years and the 22nd Law Commission was notified on February 24, 2020. The law panel has been lying vacant since the retirement of former Supreme Court judge Justice BS Chauhan in 2018.
7. GoI appointed non-executive Chairman in four Public Sector Banks
Canara Bank, Punjab National Bank, Union Bank of India and Punjab & Sind Bank are the four banks where Non-executive Chairman has been appointed on their Boards. The approval is given by the Appointments Committee of the Cabinet (ACC).  
Vijay Srirangam has been appointed as part-time Non-Official Director as well as Non-Executive Chairman of Canara Bank for three years,
K G Ananthakrishnan has been appointed as part-time Non-Official Director as well as Non-Executive Chairman of Punjab National Bank for a term of three years.
Srinivasan Varadarajan has been appointed as part-time Non-Official Director as well as Non-Executive Chairman of Union Bank of India for a term of three years, according to an order issued by the Department of Personnel & Training.
The Centre has also appointed Charan Singh as a part-time Non-Official Director as well as Non-Executive Chairman of Punjab & Sind Bank for a term of two years.
8. GSMA elects Airtel CEO Vittal as Deputy Chair
Airtel CEO Gopal Vittal was elected as deputy chair of the Global System for Mobile communications Association (GSMA). Bharti Airtel chief executive officer Gopal Vittal has been elected as the deputy chair of GSMA, a global mobile operators body.
Vittal will hold the post for two years beginning January 1, 2023. Member companies selected 26 board members for 2023-24 which include senior executives from mobile operators. Telefonica Group CEO Jose Maria Alvarez-Pallete Lopez continues to be the chair of the GSMA board.
Mathew Oomen, president of Reliance Jio too has been elected as a board member. Vittal is the second Indian to hold a senior position in the global grouping of mobile operators. Bharti Airtel founder Sunil Mittal had held the post of GSMA chair during 2017-18.
Important takeaways for all competitive exams: 
GSMA Headquarters location

:

 

London, United Kingdom;

GSMA Chairperson

:

 

Stéphane Richard;

GSMA Founded

:

 

1995.
Business News
9. ADB Provides $40 million Loan to GreenCell Express to Produce e-Busses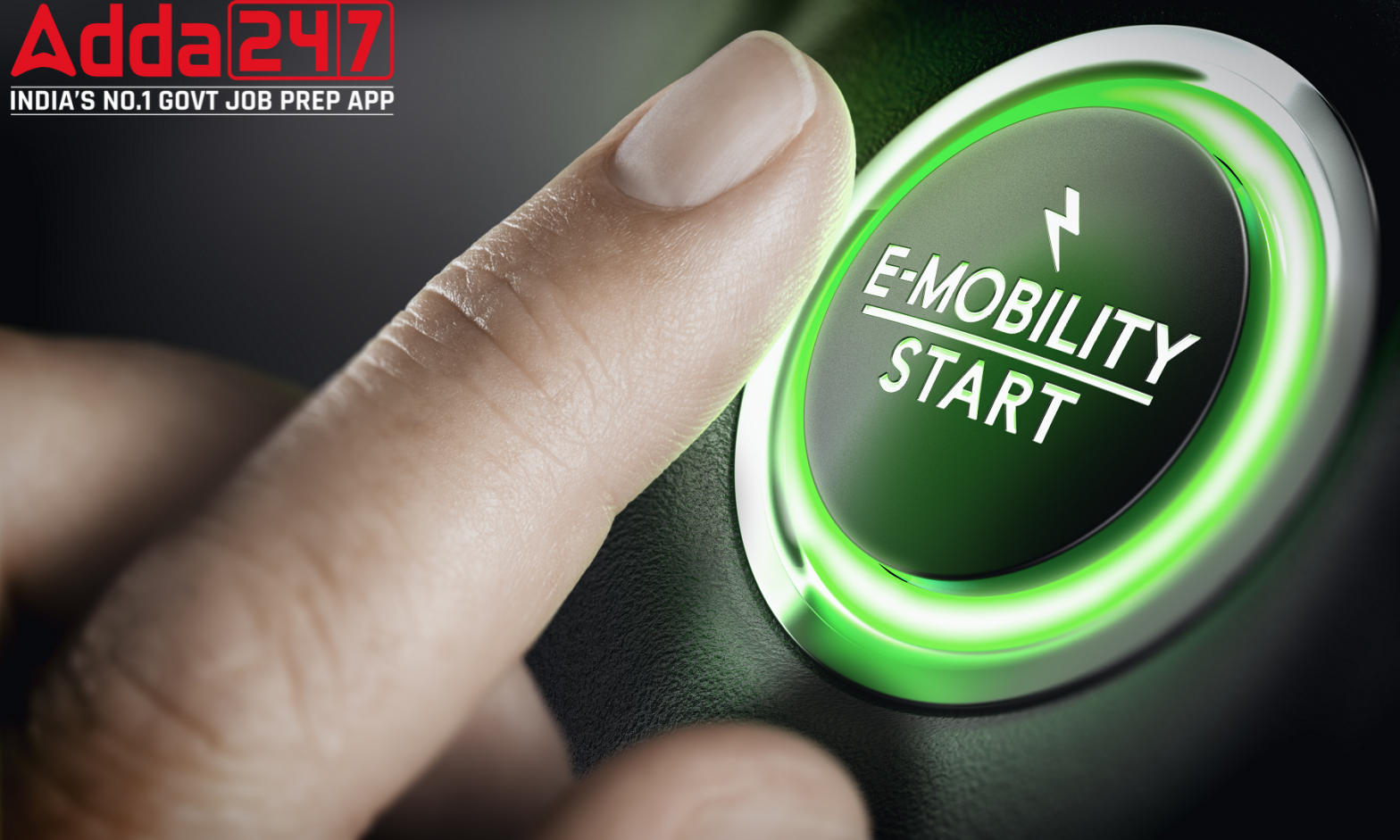 The Asian Development Bank (ADB) signed a $40 million financing package with GreenCell Express Private Limited (GEPL) to develop 255 electric battery-powered buses (e-buses) to serve 5 million people a year on 56 intercity routes in India and enhance the safety of passengers, especially women, through improved security features including panic buttons connected to command controls for immediate response.
The financial package comprises $20.5 million loan (in equivalent Indian rupee) from ADB's ordinary capital resources, ADB's administration of a $14 million loan from the Clean Technology Fund (CTF), grants worth $325,000 from the CTF and $5.2 million from Goldman Sach's and Bloomberg's the Climate Innovation and Development Fund (CIDF). 
Ranks and Reports News
10. Forbes: Reliance Industries India's best employer, in top 20 worldwide
According to Forbes' World's Finest Employers rankings 2022, Reliance Industries, the nation's largest corporation by revenues, profits, and market value, is India's best employer and the 20th best company to work for globally.
Oil-to-telecom-to-retail conglomerate Reliance, with 2,30,000 employees, is ranked 20th – the highest-ranked Indian firm. It is ranked above Mercedes-Benz of Germany, US beverage maker Coca-Cola, Japanese auto giants Honda and Yamaha, and Saudi Aramco.
The global ranking was topped by South Korean giant Samsung Electronics, followed by US giants Microsoft, IBM, Alphabet and Apple.
Summits and Conferences News
11. 15th Edition of Urban Mobility India Conference Underway in Kochi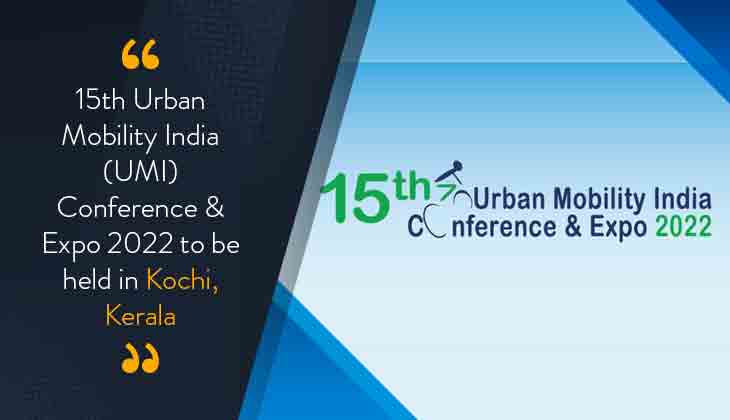 In Kerala, the 15th edition of the Urban Mobility India Conference & Expo opens in Kochi  on 4th of November. Union Minister of Housing and Urban Affairs Hardeep Singh Puri and Kerala Chief Minister Pinarayi Vijayan jointly inaugurated the three-day conference.
The meet is focus on the theme, 'Azadi @ 75 — Sustainable Aatmanirbhar Urban Mobility'.
Senior officers from the central and state governments, policymakers, Managing Directors of Metro Rail Companies, Chief Executives of transport undertakings, and international experts are participating in the conference.
Awards News
12. President Droupadi Murmu presents National Florence Nightingale Awards 2021 
The President of India, Smt Droupadi Murmu presented the National Florence Nightingale Awards (NFNA) for the year 2021 to the Nursing professionals at Rashtrapati Bhavan.
The National Florence Nightingale Awards were instituted in the year 1973 by the Ministry of Health and Family Welfare, Government of India as a mark of recognition for the meritorious services rendered by the nurses and nursing professionals to the society.
To check the complete list of winners: Click Here
13. 15 Films eye the coveted Golden Peacock at 53rd International Film Festival of India 
A total of 15 films will compete for the coveted Golden Peacock at the 53rd edition of the International Film Festival of India (IFFI) in Goa.
The IFFI will be held from the 20th to the 28th of this month. From the very first Golden Peacock awarded in the 3rd edition of IFFI, the prize has been amongst the most sought-after film awards in Asia.
The films which are in the competition this year include:
1. Perfect Number (2022)
2. Red Shoes (2022)
3. A Minor (2022)
4. No End (2021)
5. Mediterranean Fever (2022)
6. When the waves are gone (2022)
7. I have Electric Dreams (2022)
8. Cold as Marble (2022)
9. The Line (2022)
10. Seven Dogs (2021)
11. Maariya: The Ocean Angel (2022)
12. The Kashmir Files (2022)
13. Nezouh (2022)
14. The Storyteller (2022)
15. Kurangu Pedal (2022)
Sports News
14. Indian batter Suryakumar Yadav becomes 1st Indian player to score 1,000 T20 runs
Star Indian batter Suryakumar Yadav has became the first Indian player to score 1,000 T20 International runs in a calendar year. The batter accomplished this feat in his side's final Super 12 stage match against Zimbabwe in Melbourne cricket ground (MCG), Australia.
In the match, Suryakumar put his perfect finishing touches to make sure India finished their innings on a high. He scored 61 not out of just 25 balls, consisting of six fours and four sixes. In 28 innings this year, Suryakumar has scored 1,026 runs at an average of 44.60.
15. Virat Kohli and Nida Dar named as ICC Player of the Month award for October 2022
The International Cricket Council (ICC) announced the winners of the ICC Player of the Month awards for October 2022. India veteran batter Virat Kohli has been named as the ICC men's Player of the Month for October.
Meanwhile, Pakistan's veteran all-rounder Nida Dar has been selected as ICC Women's Player of the Month, thanks to her sensational form in the Women's Asia Cup.
Important takeaways for all competitive exams: 
ICC Founded: 

15 June 1909;

ICC Chairman: 

Greg Barclay;

ICC CEO: 

Geoff Allardice;

ICC Headquarters: 

Dubai, United Arab Emirates.
Books and Authors News
16. MoS Rajiv Chandrashekhar releases Two books on achievements and legacy of PM Modi
Two books on the achievements and legacy of Prime Minister Narendra Modi were released by Minister of State for Skill Development and Entrepreneurship Rajiv Chandrashekhar in Dubai. These "Modi@20: Dreams Meet Delivery" and "Heartfelt: The Legacy of Faith".
The books were released at a programme of Vishwa Sadhbhavana, NID Foundation (Dubai chapter) to enhance and consolidate bonds of fraternity and solidarity among people in the US, Australia, and New Zealand.
Important Days
17. World Radiography Day 2022: Theme, Significance and History
Every year on November 8, World Radiography Day is observed to honour the discovery of X-radiation, also known as X-rays. This day in 1895 saw the completion of German scientist Wilhelm Conrad Rontgen's discovery of X-radiation, or X-rays. For this accomplishment, he was awarded the first Nobel Prize in Physics in 1901.
This year, we will be celebrating the 11th International Day of Radiology on 11 November and this is observed by all the medical imaging professionals from across the world.
The theme of International Day of Radiology 2022 is "Radiographers at the Forefront of Patient Safety." This theme aims to encourage all radiologists, radiographers, radiological technologists, and professionals to recognize and promote the essential role of radiology in the treatment of a patient.
18. Infant Protection Day 2022: History and Significance
Every year, November 7 is celebrated as Infant Protection Day. This day is celebrated with the sole purpose of raising awareness about the safety of newborn lives and giving them proper care. The day has been set to discuss how to best safeguard and nurture young children at one of their most important and vulnerable developmental stages.
In 1990, nearly 5 million infants died due to a lack of awareness of the protection of Infants. This prompted many countries to take the necessary steps for better child health care and to reduce Infant Mortality Rate (IMR).
08th November | Current Affairs 2022 | Current Affairs Today | Current Affairs by Ashish Gautam

All the Best BA'ians for the Bank exam!