Daily GK updates are incorporated with the important news that made the current affairs headlines for banking or other competitive exams. Daily GK Update is the complete bag of important news that is held all day long. One should have complete knowledge about banking terms, current affairs news, etc. So, here is the GK update for 11th and 12th September 2022 to help you prepare the Current affairs part. After reading this section, you can successfully attempt Current Affairs Quiz. 
Here is the Daily GK Update of the 11th and 12th September 2022 covering the following news headlines: World First Aid Day, National Forest Martyrs Day, National Forest Martyrs Day 2022, International PCOS Awareness Month, Asia Cup 2022 Finals. 


Top 23 Daily GK Updates: National & International News 
Here is providing below the top 23 important Daily General Knowledge 2022 updates with national & international news.
International News
1. U.S. Marks The 21st Anniversary Of 9/11 Horrific Incident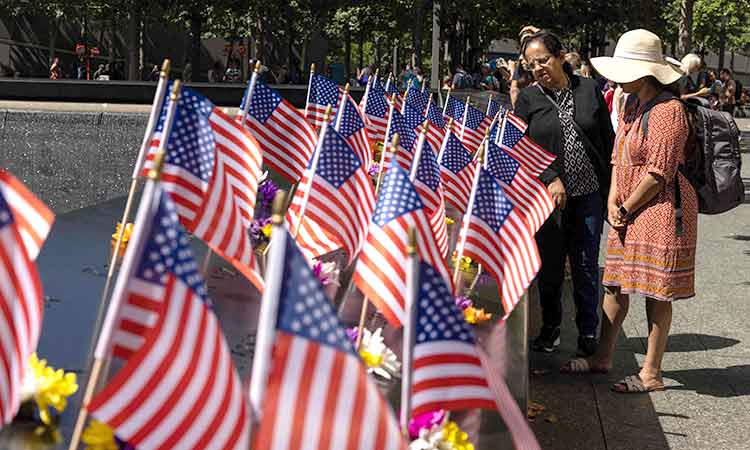 Americans remembered 9/11 on 11th Sept with readings of victims' names, volunteer work and other tributes 21 years after the deadliest terror attack on US soil. A tolling bell and a moment of silence began the commemoration at ground zero in New York, where the World Trade Center's twin towers were destroyed by the hijacked-plane attacks of Sept. 11, 2001.
Victims' relatives and dignitaries also convened at the two other attack sites, the Pentagon and a field in Pennsylvania. Other communities around the country are marking the day with candlelight vigils, interfaith services and other commemorations. Some Americans are joining in volunteer projects on a day that is federally recognized as both Patriot Day and a National Day of Service and Remembrance.
2. India-Bangladesh Ties, A Model For Bilateral Relation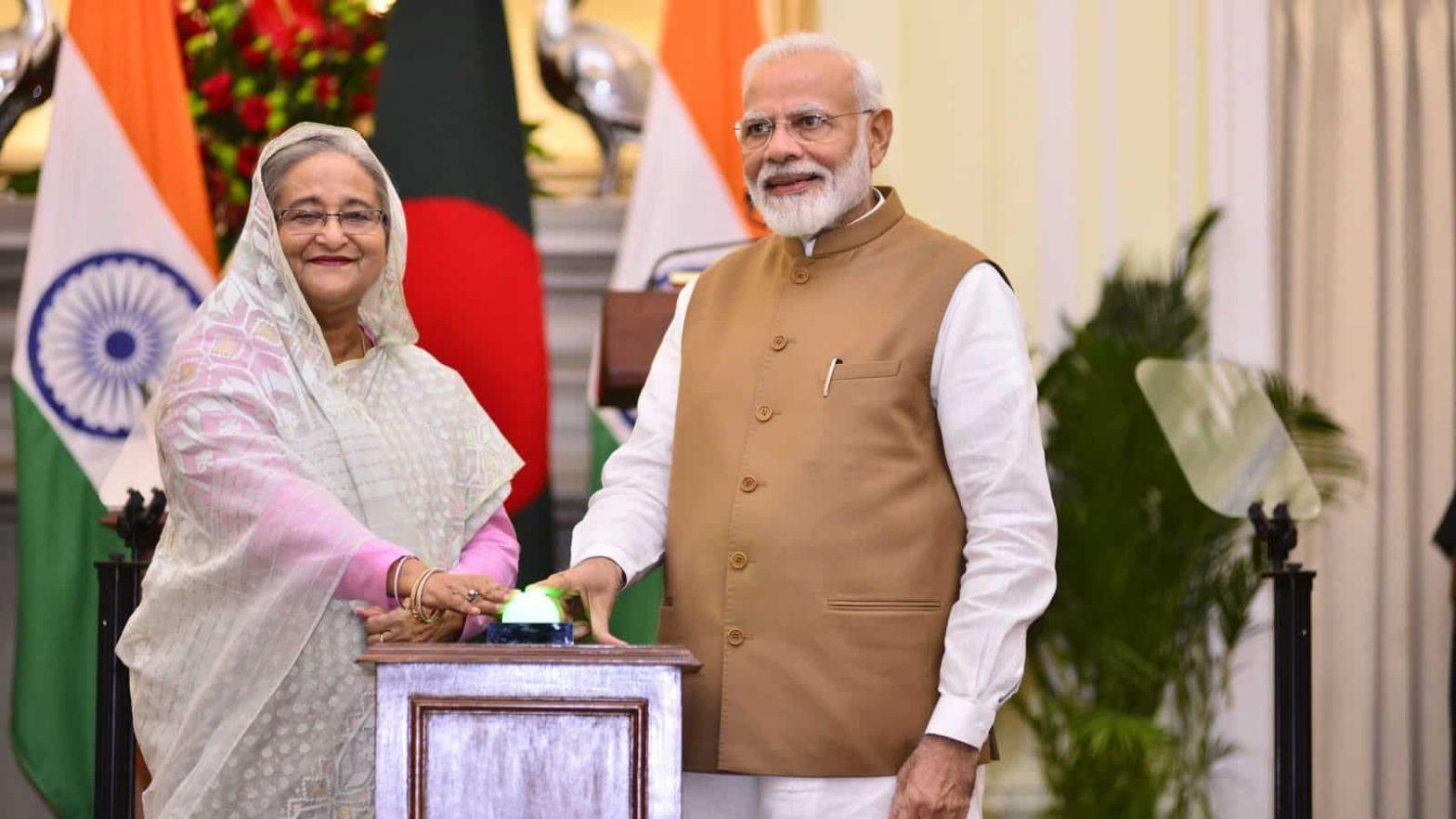 Ever since the Liberation War in 1971, Bangladesh and India have shared a special relationship not only due to their geographical boundaries, but also largely owing to their shared cultural, linguistic and historical connections.
India, during the war for liberation of the Bangladeshi nation, provided much of the required humanitarian as well as militaristic support which was so duly needed at the time. Both the countries since then, have shared a gigantic 4000 km long border which makes Bangladesh India's longest land sharing neighbour in the South Asian region.
To read the complete article: Click Here
3. North Korea passes law authorising nuclear strikes as form of defence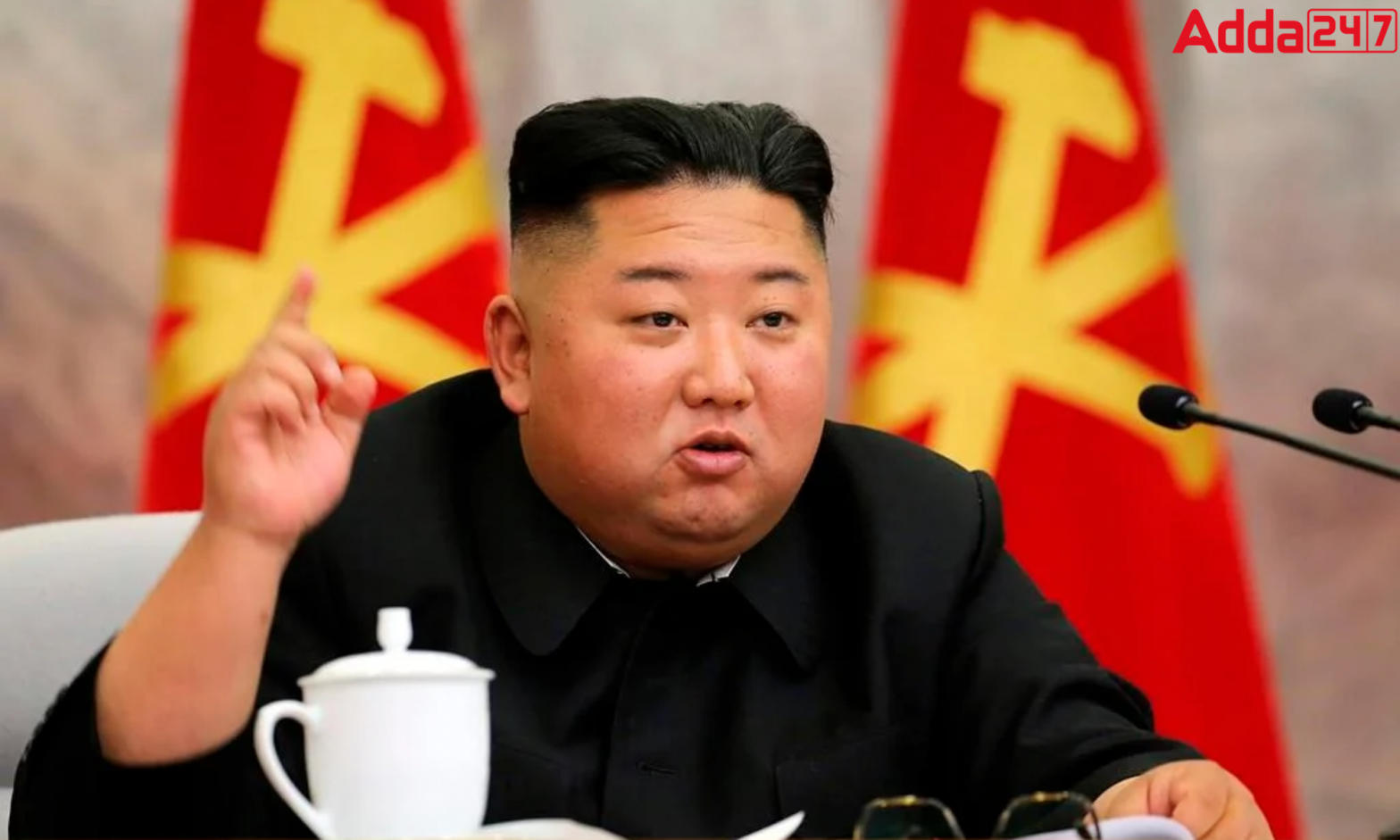 North Korea passes law regarding Nuclear Strikes: North Korea has approved a law that gives it the authority to launch a nuclear attack in advance. With the recently passed law, North Korea's status as a nuclear weapons state has become irreversible. North Korea, this year tested a record number of weapons, including an intercontinental ballistic missile.
According to the law, among other things, the North may use nuclear weapons in the event of a nuclear or non-nuclear attack by hostile forces against the state's leadership and the command structure of its nuclear forces.
Since 2019, discussions on sanctions relief and what Pyongyang would be ready to give up in exchange have stalled nuclear negotiations and diplomacy between Washington and Pyongyang.
State News
4. Meghalaya CM launches 'Residents Safety & Security' portal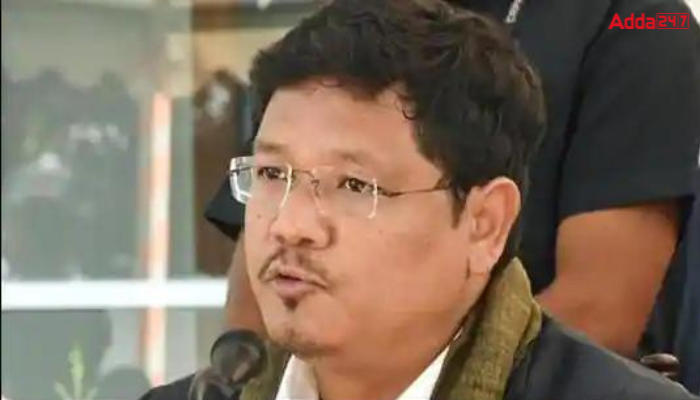 Meghalaya Chief Minister Conrad K Sangma launched an online portal of the Meghalaya Residents Safety and Security Act (MRSSA) in the presence of Home Minister Lakhmen Rymbui and other eminent officials in Shillong.
The online portal will provide a digital platform to ensure the safety and security of the residents and act as a strong intelligence gathering system for authorities.
The online portal will be beneficial for monitoring and better implementation of services and programs introduced by the government.
The portal will assist in the health care sector and critical areas.
This digital platform has the capability of connecting more than 6000 villages in the state through the online system.
This web-based online portal is first being rolled out in seven localities of Shillong-Nongrim Hills, Lapanlang, Nongmynsong, Nongrah, Pohkseh, Riat Laban, and Wahdienglieng.
Appointments News
5. Chief Justice Munishwar Nath Bhandari appointed as chairman of PMLA appellate tribunal 
Chief Justice of Madras High Court, the Centre appointed Justice Munishwar Nath Bhandari as the Chairman of the Appellate Tribunal under the Prevention of Money Laundering Act (PMLA).
Justice Bhandari is due to retire on September 12. The order was issued by the Department of Revenue under the Ministry of Finance. The Tribunal for Forfeiture of Property under the SAFEMA and the PMLA Appellate Tribunal were merged in 2016 through the Finance Act, 2016.
The post of the Chairperson of the Tribunal was vacant since September 2019. The President of India is pleased to appoint Hon'ble Mr Justice Munishwar Nath Bhandari, Chief Justice, Madras High Court as Chairman, Appellate Tribunal under the Smugglers and Foreign Exchange Manipulators Act (SAFEMA).
6. Nayara Energy appoints Prasad K Panicker as chairman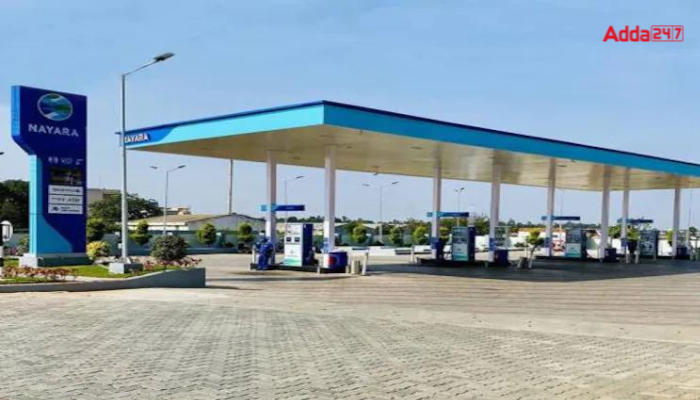 Nayara Energy announced Prasad K Panicker as the new Chairman of the company. Prasad K Panicker is the Director and Head of the Refinery, and he will be replacing Charles Anthony Fountain who served for five years.
The tenure of the new chairman of Nayara Energy will start on 3rd October 2022. Under the guidance of the former Chairman Charles Anthony Fountain, the company reached some of the greatest achievements and he has improved the level of performance and financial performance of the company.
Defence News
7. Third stealth frigate of project 17A 'Taragiri' launched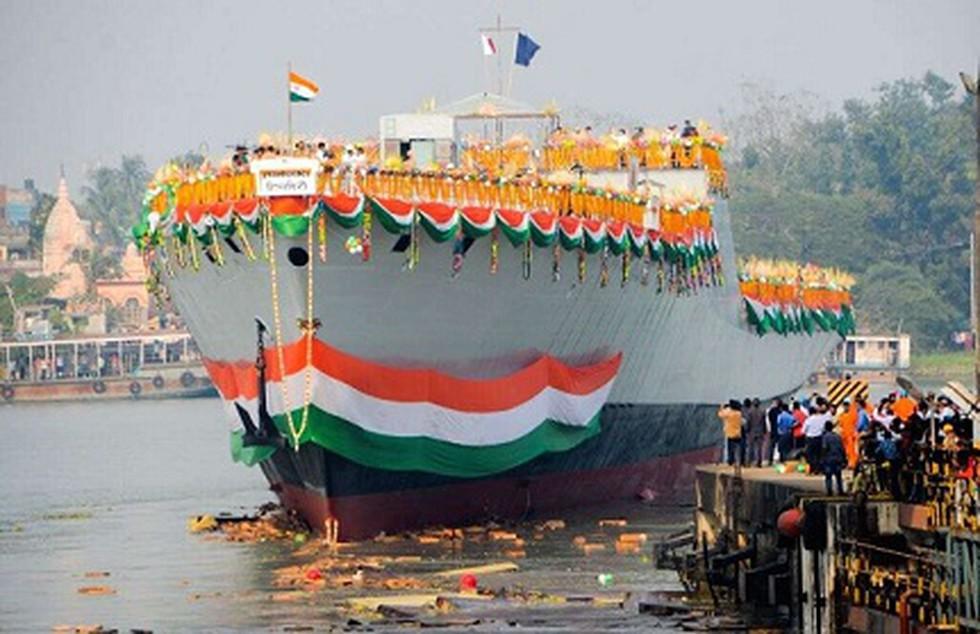 'Taragiri', the third stealth frigate of the Indian Navy's Project 17A, was launched in Mumbai, the Mazagon Dock Shipbuilders (MDL) said. This ship has been built using an integrated construction methodology which involves hull block construction in different geographical locations and integration and erection on the slipway at the MDL, it said in a statement.
The ship was named by Charu Singh, President, Navy Wives Welfare Association (Western Region), wife of vice admiral Ajendra Bahadur Singh, FOC-in-C Western Naval Command, who was the chief guest. The keel of 'Taragiri' was laid on September 10, 2020.
The ship is expected to be delivered by August 2025, the statement said. The vessel is being launched with an approximate launch weight of 3,510 tons. The frigate is designed by the Indian Navy's in-house design organization, the Bureau of Naval Design.
8. Indian Army & India Air Force conduct joint exercise 'Gagan Strike' 
Indian Army's Kharga Corps and the Indian Air Force have conducted a joint exercise 'Gagan Strike' in Punjab. The exercise, conducted over four days, comprised the deployment of attack helicopters as the aerial arm in support of ground forces carrying out drills, practising annihilation of enemy defences and deep penetration.
It also showcased the precision firepower of the attack helicopters in coordination with ground forces' mechanised columns.
The joint exercise was spearheaded by General Officer Commanding, Kharga Corps, Lt Gen Pratik Sharma. The exercise was also attended by Lt Gen Nav K Khanduri, General Officer Commanding in Chief, Western Command, who exhorted the forces to continue to evolve such concepts and remain prepared to counter any contingency on the western borders.
Business News
9. PhonePe tokenized 14 million debit and credit cards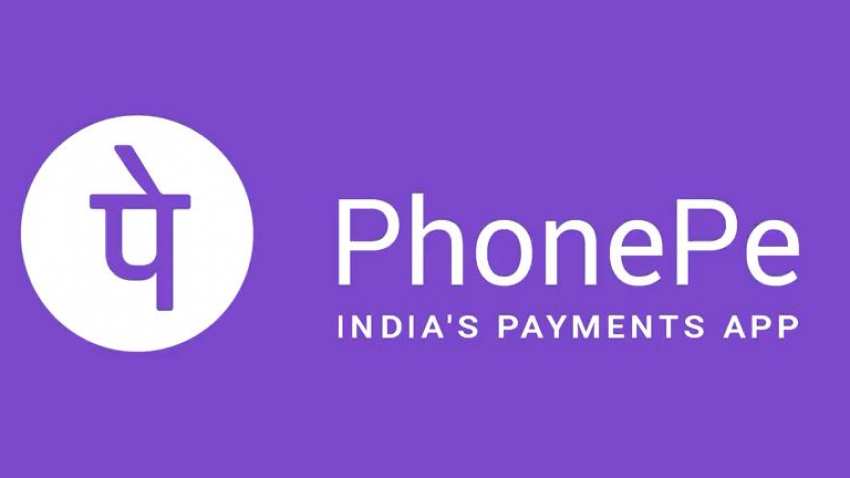 PhonePe tokenized debit and credit cards: PhonePe announced that it had tokenized 14 million credit and debit cards on its network in accordance with the RBI's (Reserve Bank of India) guidelines for data security.
Since the exercise began in December 2021, the Walmart-backed company claims to have tokenized more than 80% of its active users' cards.
The new term "token" to be used in the place of the actual card number with tokenization.
The real card details are not disclosed to a merchant during transactions, a tokenized transaction is safer and less likely to result in data leakage.
PhonePe stated that it is collaborating with Visa, Mastercard, and RuPay, three of the largest card networks, to meet the regulator's September 30 tokenization deadline.
Important takeaways for all competitive exams:
PhonePe Founder: Sameer Nigam, Burzin Engineer and Rahul Chari
PhonePe CEO: Sameer Nigam
10. HPCL collaborates with Indian Army for CSR Project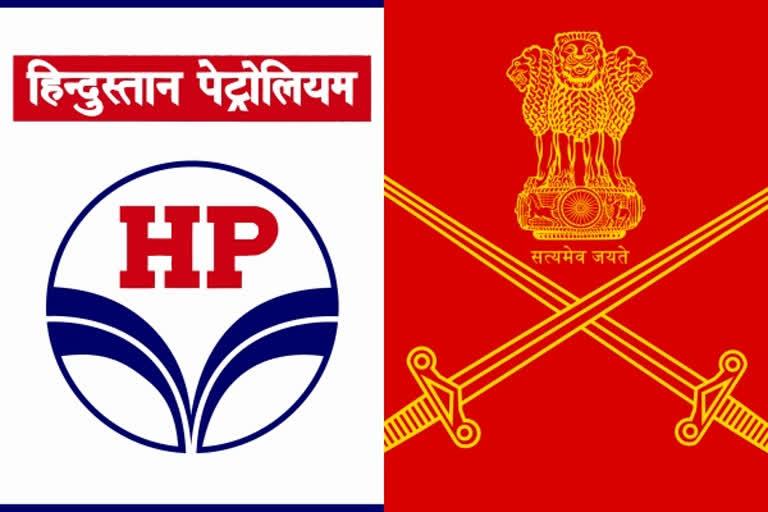 Hindustan Petroleum Corporation Ltd (HPCL) and the Indian Army have collaborated for implementing a CSR project to coach and mentor less privileged girl students in Kargil. The project is known as 'Kargil Ignited Minds', and the project aims to prepare 50 girl students for various national-level engineering and medical entrance examinations.
The Kargil Ignited Minds project will focus on empowering underprivileged girls with limited resources and residing in extreme weather conditions.
To be a part of the Kargil Ignited Minds project students have to go through several processes including screening, preliminary tests, and interviews.
Economy News
11. Railway's Revenue Up 38 % to Rs 95,486.58 Cr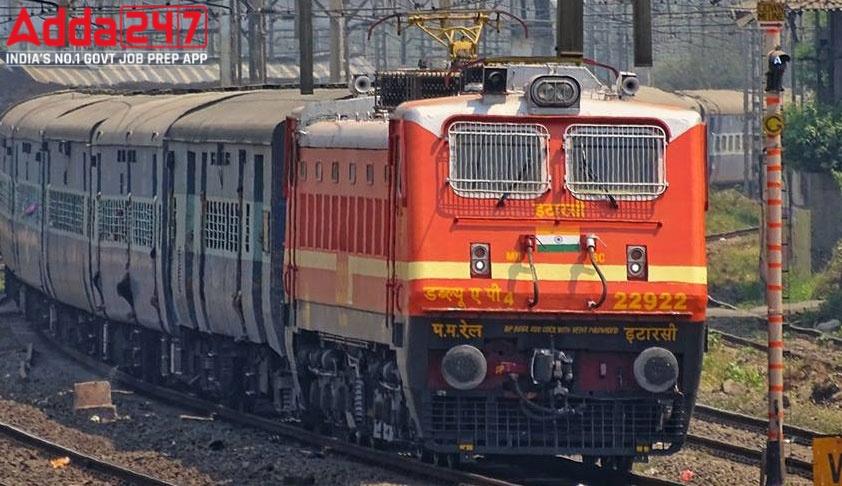 The overall revenue of Indian Railways at the end of August'22 stood at 

₹

95,486.58 cr, showing an increase of Rs. 26271.29 cr (38%) over the corresponding period of last year.
The revenue from passenger traffic was Rs.25,276.54cr with an increase of

₹

13,574.44 cr (116%) over the corresponding period of last year, according to official notes movers released by ministry of railways. 
As per the data, Passenger traffic also increased compared to last year in both the segments, reserved as well as unreserved. The growth from the long-distance reserved mail express trains has been sharper than the same in passenger & suburban trains.
The other coaching revenue was Rs. 2437.42 cr, showing an increase of Rs.811.82 cr (50%) over the corresponding period of last year, the rail Mistry data showed.
Summits and Conferences News
12. PM Modi Inaugurates World Dairy Summit 2022 in Greater Noida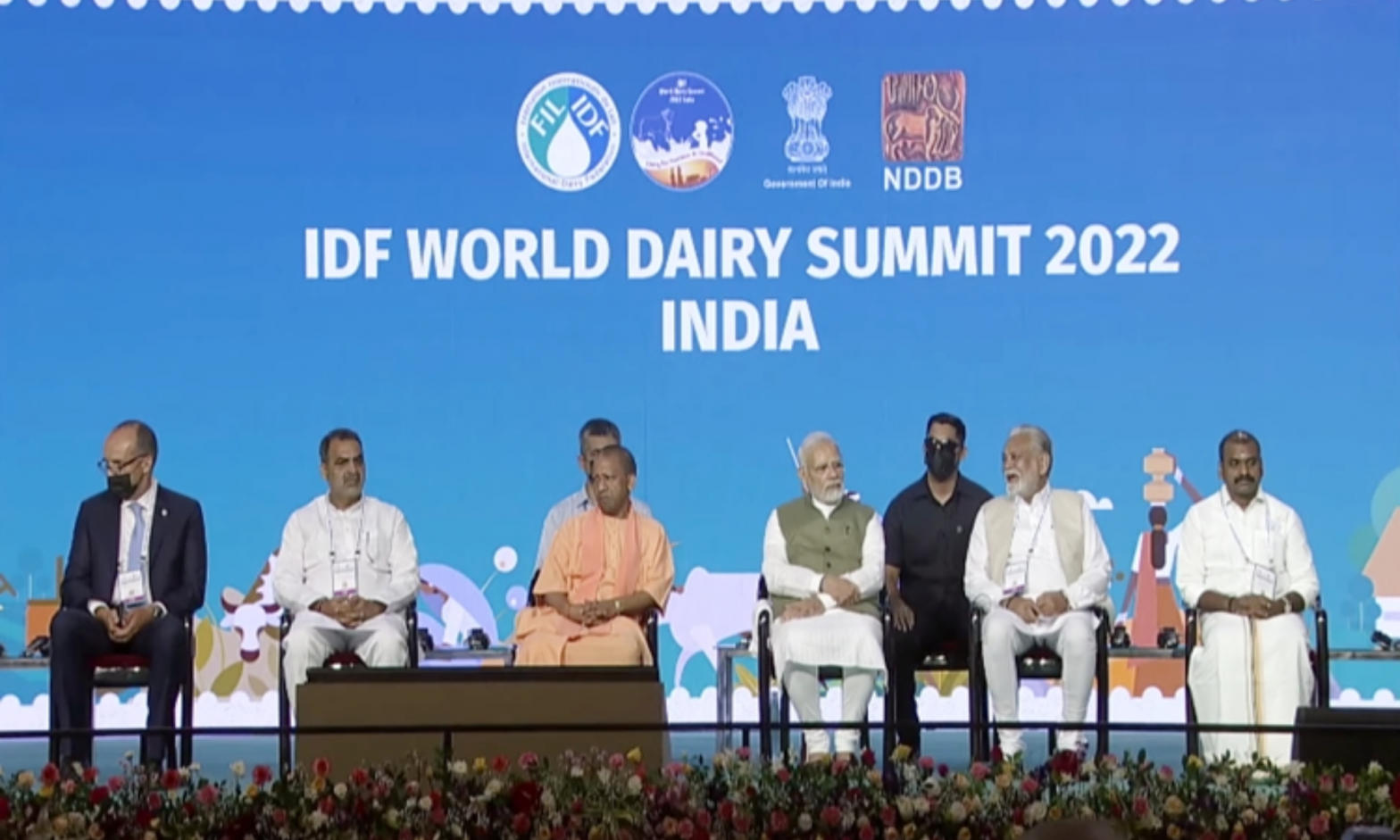 World Dairy Summit 2022: Prime Minister Narendra Modi inaugurated the International Dairy Federation's World Dairy Summit (IDF WDS) 2022 at the India Expo Center and Mart in Greater Noida, the Prime Minister's Office (PMO) said in a statement.
Prime Minister Modi also visited the local exhibition. At the rally, the prime minister said the dairy sector's potential would not only boost the rural economy, but would also be an important source of livelihood for millions of people around the world.
The International Dairy Agreement (IDA) changed the International Dairy Arrangement, which were set up in 1980. Its primary feature become to extend and liberalize global exchange in dairy products thru worldwide cooperation. The settlement terminated in 1997.
Science and Technology News
13. Agnikul Cosmos secured first patent for 3D-printed rocket engine
Agnikul Cosmos, one of India's private space startups, has secured its first patent for the design and manufacturing of its 3D-printed rocket engine.
The patent, which has been offered to the company under the Centre's patent database, comes after the company opened doors to its first factory to 3D print rocket engines at scale.
The patent has been rewarded to the company for its Agnilet rocket engine, which will power the company's Agnibaan rocket that is scheduled to launch later this year.
Agnilet, one such single-piece engine, is the world's first single-piece 3D printed rocket engine fully designed and manufactured in India. It was successfully test-fired in early 2021.
Agnilet has been designed in such a manner to encapsulate all of these into just one piece of hardware and has zero assembled parts.
Agnikul showcased this engine at IAC 2021, Dubai, which is the most prestigious space tech gathering in the world.
Summits and Conferences News
14. PM Modi inaugurates Centre-State Science Conclave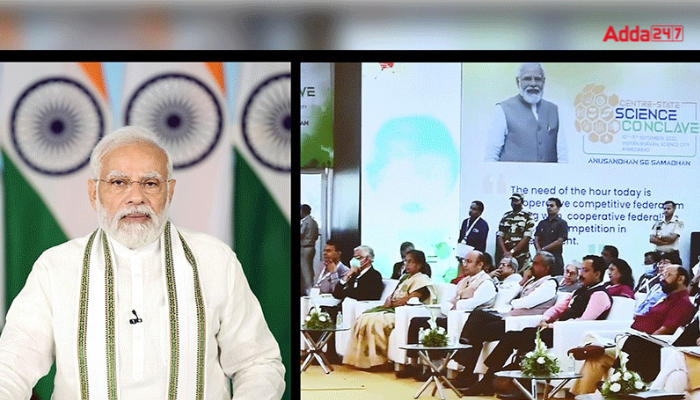 Prime Minister Narendra Modi inaugurated the 'Centre-State Science Conclave', in Ahmedabad. Prime Minister Narendra Modi addressed the event via video conferencing, and highlighted the importance of 'Sabka Prayas' in the 'Centre-State Science Conclave'. =
India is leading towards the fourth industrial revolution, and the role of India's science and people related to this field is very important. Prime Minister Narendra Modi emphasized the basic solution, evolution, and innovation of science.
The 'Centre-State Science Conclave' is a great achievement for India and the government urges the Indian citizens to celebrate the achievements of Indian scientists.
The 'Centre-State Science Conclave' is being organized to strengthen the coordination between Centre and state governments and collaboration mechanisms in promoting innovation and entrepreneurship.
Schemes News
15. SETU programme introduced in the US by Piyush Goyal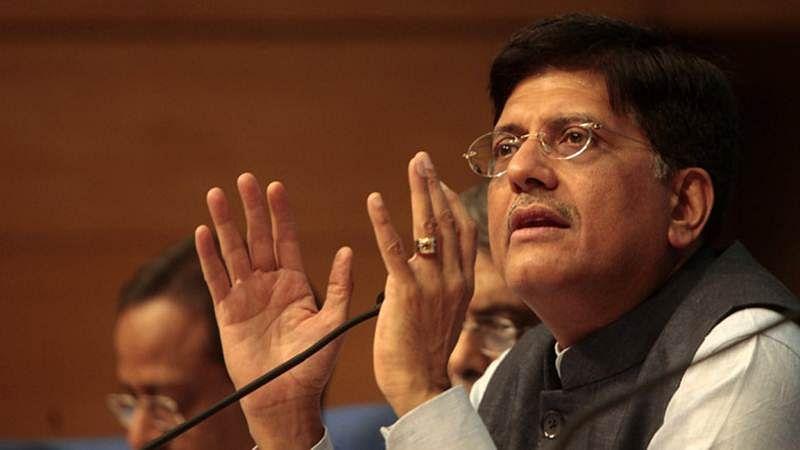 SETU programme: To connect entrepreneurs in India with US-based investors, the commerce and industry minister Piyush Goyal has created a programme called SETU (Supporting Entrepreneurs in Transformation and Upskilling).
With SETU, mentors in the US who are eager to support entrepreneurship can connect with Indian firms that are just getting off the ground. The initiative was introduced during a discussion centred on particular concerns with India's startup ecosystem.
The meeting's main topics were how to promote domestic incorporation and successful diaspora residents of the San Francisco Bay Area's mentorship of early-stage Indian firms.
The project would provide mentorship and support in a number of areas, including funding, market access, and commercialization, by connecting businesses in India to investors and startup ecosystem leaders in the US.
Important Takeaways For All Competitive Exams:
Commerce and industry minister, GoI: Shri Piyush Goyal
President of the United States: Joe Biden
Capital of the United States: Washington, D.C.
Sports News
16. US Open 2022 Concludes: Complete List of Winners
In the men's category, Spanish player

C. Alcaraz Garcia

has lifted his first Grand Slam trophy after defeating C. Ruud, to become the youngest player to reach world No. 1 at just 19 years old.
The event was held at the Arthur Ashe Stadium in New York. In the women's category, Poland tennis player I. Świątek defeated O. Jabeur to win the 2022 US Open women's singles final title.
In 2022, the U.S. Open set a new record for total prize purse, at more than $60 million, up from $57.5 million in 2021. For women's and men's singles, the total prize money is $42,628,000, with the winners taking $2.6 million respectively. The men's and women's singles runner-ups will each receive $1.3 million.
Here is the Complete List of Winners in Different Categories:
S. No.
Category
Winner
Runner Up
1.
Men's Singles
C. Ruud
2.
Women's Singles
I. Świątek
O. Jabeur
3.
Men's Doubles

R. Ram &

J. Salisbury

W. Koolhof &

N. Skupski

4.
Women's Doubles

K. Siniaková

& B. Krejčíková

5.
Mixed Doubles

S. Sander

s

& J. Peers

K. Flipkens

  & É. Roger-Vasselin
17. Asia Cup 2022 Finals: Sri Lanka won by 23 Runs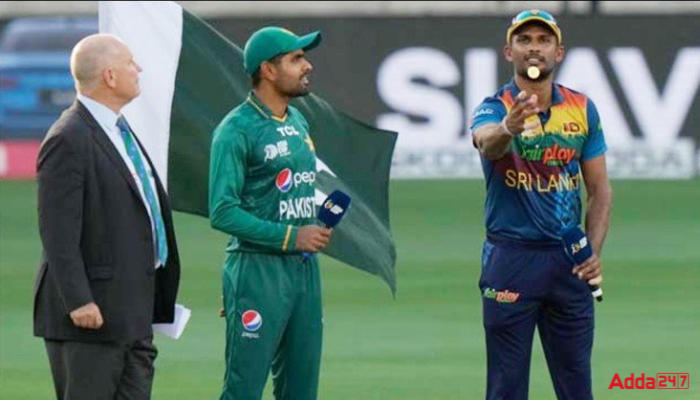 Sri Lanka won by 23 runs against Pakistan. Pakistan was left all out by Sri Lanka. Pakistan won the toss and chose to bowl first. Sri Lanka made 170 runs in 20 overs with a loss of 6 wickets.
W Hasaranga made 36 runs in 21 balls and Dhananjaya de Silva made 28 runs in 21 balls. Pathum Nissanka and Kusal Mendis were opening batsmen from Sri Lanka, they made 8 runs and 0 runs respectively.
Books and Authors News
18. Navtej Sarna's latest book Crimson Spring longlisted for the 2022 JCB Prize for Literature
Navtej Sarna's latest book, Crimson Spring, longlisted for the JCB Prize for Literature, starts with the Jalianwalla Bagh massacre that took place on April 13, 1919, and goes back and forth in time to bring that era and the aftermath of the event alive. After all, as stated in the Prologue, "These then are the facts.
Even a hundred years later, the facts speak for themselves. The before and after is only history… made up of acts of human beings…" Crimson Spring is a masterclass in writing that intertwines history and fiction to describe this critical period in Indian history and the changes happening in the world around that time.
Important Days
19. United Nations Day for South-South Cooperation: 12 September
The United Nations Day for South-South Cooperation is observed annually on September 12 to highlight the importance of cooperation among people and countries in the global South.
The day also aims at spreading awareness on the social, economic, and political developments made in the Southern region.
The United Nations Conference on Technical Cooperation among Developing Countries adopted the Buenos Aires Plan of Action for Promoting and Implementing Technical Cooperation among Developing Countries (TCDC) on September 12, 1978.
20. International PCOS Awareness Month: September 1-30, 2022
The month of September is recognized as International PCOS Awareness Month. Polycystic ovary syndrome (PCOS) is a common hormonal disorder in women that is also the leading cause of female infertility.
Polycystic ovary syndrome (PCOS) is a serious genetic, hormone, metabolic and reproductive disorder that affects women and girls. It is the leading cause of female infertility and a precursor for other serious conditions including obesity, type 2 diabetes, cardiovascular disease and endometrial cancer.
21. National Forest Martyrs Day 2022 observed on 11th September
National Forest Martyrs Day is observed on September 11 to pay tribute to those who sacrificed their lives to protect forests and wildlife.
The observance of the National Forest Martyrs is marked by several events aimed at creating awareness about protecting forests and the environment at large. The day holds a lot of significance in the present scenario when depleting green cover is among the greatest challenges in front of the world.
The Ministry of Environment, Forest and Climate Change declared in 2013 that a day should be set aside in honour of forests and people who protect India's forests, jungles, and wildlife.
22. World First Aid Day 2022: "Lifelong First Aid"
World First Aid Day is celebrated every year on the second Saturday of September. This year, World First Aid Day 2022 falls on 10 September 2022.
The day is recognized worldwide to promote the significance of first aid, which is an important fundamental skill, and to create awareness on a global level about how it can save precious lives. The day was introduced first by the International Federation of Red Cross and Red Crescent Societies (IFRC).
According to the IFRC, with this year's theme, 'Lifelong First Aid', we are putting forward the importance of having lifelong first aid learning.
World First Aid Day's history dates back to the battle of Solferino in 1859 in which a young businessman, Henry Dunant, from Geneva was horrified and shocked by the mass massacre of people. He helped many severely injured people. This incident inspired him so much that he wrote a book titled as 'A Memory of Solferino'.
Obituaries News
23. Chief Justice of India with the shortest tenure, Kamal Narain Singh passes away
Former Chief Justice of India Kamal Narain Singh passed away, at the age of 95. Justice Narain had a tenure of only 17 days as the CJI, making him the chief justice with the shortest tenure. He was the 22nd Chief Justice of India, with a term from November 25, 1991, to December 12, 1991.
Born on December 13, 1926, his career as a judge started with his appointment as an Additional Judge of the Allahabad High Court in 1970. He then became a Permanent Judge in August 1972. He got elevated as a Supreme Court judge in 1986 and, after almost five years, became the CJI.
12th September | Current Affairs 2022 | Current Affairs Today | Current Affairs by Ashish Gautam 

All the Best BA'ians for the Bank exam!