Here is the daily GK update of 11th August 2020 covering the following news headlines: SURAKHSYA, Pipeline Dashboard, COVID-19 Vaccine, Peru, Mauritania.
Daily GK updates are incorporated with the important news that made the current affairs headlines for banking or other competitive exams. Daily GK Update is the complete bag of the important news that held all day long. One should have complete knowledge about the banking terms, current affairs news, etc. So, here is the GK update of 11th August 2020 to help you prepare the Current affairs part. After reading this section, you can successfully attempt Current Affairs Quiz.
National News
1. GoI launched National Portal "SURAKHSYA" on Human Elephant conflict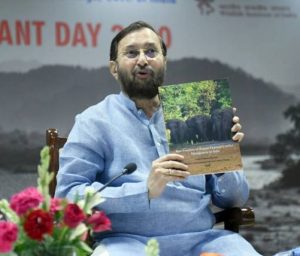 Union Environment Minister, Prakash Javadekar has launched National Portal on Human-Elephant conflict called "SURAKHSYA".
The portal aims to collect real-time information and will also manage conflicts on a real-time basis.
The portal will help to set data collection protocols, data visualization tools and data transmission pipelines.
The National Portal was launched during the celebration of international annual event World Elephant Day.
The World Elephant Day is celebrated every year on August 12 to create elephant conservation and share knowledge for better protection of wild captive elephants.
The portal will help to set data collection protocols, data visualization tools and data transmission pipelines.
Important takeaways for all competitive exams:
IUCN Headquarters:

Gland, Switzerland.

IUCN CEO:

Grethel Aguilar.

IUCN Founder:

Julian Huxley.

IUCN Founded:

5 October 1948.
2. National Infrastructure Pipeline Online Dashboard launched
The National Infrastructure Pipeline (NIP) Online Dashboard has been inaugurated by the Union Minister for Finance & Corporate Affairs, Nirmala Sitharaman.
The newly launched platform "NIP" will act as one stop solution for all stakeholders seeking for information on infrastructure projects in New India.
The platform is being considered a step towards the vision of an Aatma Nirbhar Bharat. It will attract investors for PPP projects and also ensure easy accessibility to updated project information.
International News
3. Russia becomes 1st country to register COVID-19 Vaccine
Russian President, Vladimir Putin has announced that a COVID-19 vaccine developed in the country has been registered for use.
Russian Ministry of Health has given regulatory approval for what it claims is the world's first Covid-19 vaccine, developed by Moscow's Gamaleya Institute.
Russia is the first country to register a coronavirus vaccine.
The vaccine has proven efficient during tests, offering

enduring 

immunity from the coronavirus.
Many scientists 

within the 

country and abroad 

are 

sceptical, however, questioning 

the choice 

to register the vaccine before Phase 3 trials that normally last for months and involve thousands 

of individuals

.
Important takeaways for all competitive exams:
President of Russia: Vladimir Putin.

Capital of Russia: 

Moscow.
4. Walter Roger Martos Ruiz becomes new PM of Peru
The former defence minister and retired army general, Walter Roger Martos Ruiz becomes new Prime Minister of the country.
His appointment was confirmed by President of Peru, Martin Vizcarra. Ruiz will succeed Pedro Álvaro Cateriano Bellido. The swearing-in ceremony took place at the Government Palace in Lima.
Important takeaways for all competitive exams:
Peru Capital: Lima.
Peru Currency: Peruvian Sol.
5. Mohamed Ould Bilal becomes new Prime Minister of Mauritania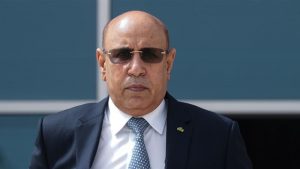 Mohamed Ould Bilal has been appointed as the new Prime Minister of Mauritania.
The appointment was made by the Mauritanian President Mohamed Ould Ghazouani.
Mohamed Ould Bilal is a veteran public administrator and has served as the head of the country's national water agency, a presidential aide and a cabinet minister.
Appointment of Mohamed Ould Bilal as the Prime Minister of Mauritania was made following the resignation of his predecessor Ismail Ould Cheikh Sidiya and his entire government.
Important takeaways for all competitive exams:
Capital of Mauritania: Nouakchott

.

Currency of Mauritania: Mauritanian ouguiya

.
6. Belarusan President Alexander Lukashenko wins sixth term
President of Belarus, Alexander Lukashenko has won his sixth consecutive term with 80.23 per cent of the vote at the country's presidential election.
A former English teacher Svetlana Tikhanouskaya, who emerged as Lukashenko's main rival at the elections gets 9.9 per cent of the vote.
Important takeaways for all competitive exams:
Capital of Belarus: 

Minsk.

Currency of Belarus: 

Belarusian Rouble.
7. Mahinda Rajapaksa takes oath as Sri Lankan PM for 4th time
Sri Lanka's former President, Mahinda Rajapaksa took oath as the country's Prime Minister for the fourth time, after his party secured a landslide victory in the parliamentary elections on 5 August 2020.
Mahinda Rajapaksa was administered the oath of office for the ninth Parliament by his younger brother and President Gotabaya Rajapaksa at a historic Buddhist temple, Rajamaha Viharaya in Kelaniya, a north Colombo suburb.
Important takeaways for all competitive exams:
President of Sri Lanka: Gotabaya Rajapaksa.
Capital of Sri Lanka: Sri Jayawardenepura Kotte.
The currency of Sri Lanka: Sri Lankan rupee.
States in News
8. Webinar on 'AtmaNirbhar Madhya Pradesh: Health and Education'
A webinar with title 'AtmaNirbhar Madhya Pradesh: Health and Education' was inaugurated by Union Minister of Education Ramesh Pokhriyal 'Nishank' in New Delhi.
The webinar was held to discuss the topics namely education and health with subject experts from across the nation for Madhya Pradesh as part of the 'Atma Nirbhar Bharat' programme.
Important takeaways for all competitive exams:
Chief Minister of Madhya Pradesh: Shivraj Singh Chouhan; Governor: Anandiben Patel.
Agreements & MoUs
9. A.P. governent signs MoU with US Based IT Firm "Boston Group"
The Boston Group has signed an MoU with the Andhra Pradesh government to set up an IT company in Visakhapatnam.
The new IT company stated to be installed in the state according to the MoU is expected to create 250+ jobs in the IT sector.
The employees of this centre would be deployed in the R&D on Learning platforms and leverage advanced technologies such as Artificial Intelligence (AI), Machine Learning (ML), Cyber Security and Human Resources.
Important takeaways for all competitive exams:
Chairman of The Boston Group: Subu Kota.
Chief Minister of Andhra Pradesh: YS Jagan Mohan Reddy; Governor: Biswa Bhusan Harichandan.
Defence News
10. GoI bans import of 101 Defence items to boost Atma Nirbhar Bharat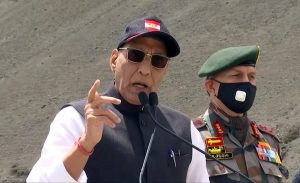 The Ministry of Defence has announced a list of over 100 items that would be banned for import beyond the time indicated against them.
The government has prepared a list 101 items on which there would be an embargo on import to give a push to Prime Minister Narendra Modi's Atmanirbhar Bharat Abhiyan" (Self Reliant India Movement).
It is estimated that contracts worth almost Rs 4 Lakh crore will be placed upon the domestic industry within the next six to seven years.
Important takeaways for all competitive exams:
Minister of Defence: Raj Nath Singh.
Sports News
11. Max Verstappen wins 70th Anniversary Grand Prix
The Red Bull racer, Max Verstappen has won the 70th Anniversary Grand Prix.
Mercedes racer Lewis Hamilton finished the race at second postion while another Mercedes racer Valtteri Bottas finished third.
This was Red Bull's first victory at Silverstone since 2012.
12. India's KN Ananthapadmanabhan promoted to ICC's panel of umpires
Indian Umpire, KN Ananthapadmanabhan has been included in ICC's international panel of umpires following compatriot Nitin Menon's promotion to the elite panel.
Ananthapadmanabhan played 105 First-Class and 54 List A games for Kerala, taking 344 and 87 wickets respectively. He also scored three First-Class hundreds and eights half-centuries.
Important takeaways for all competitive exams:
CEO of ICC: 

Manu Sawhney.

Headquarters of ICC: 

Dubai, United Arab Emirates.

Chairman of ICC: 

Imran Khwaja (Interim).
Obituaries
13. Former Indian footballer Manitombi Singh passes away
Former India defender and Mohun Bagan captain Manitombi Singh passed away.
He played for Mohun Bagan and was part of the Hindustan FC team that won the Delhi Soccer Association league title in 2010.
Manitombi played for India in the 2002 LG Cup in Vietnam.
It was Stephen Constantine's first tournament as head coach and ended the senior national team's 31-year wait for a title. He was also part of the India squad in the 2002 Busan Asian Games.
Miscellaneous
14. DIAL develops online "AIR SUVIDHA" portal for international passengers
The Delhi International Airport Limited (DIAL) has developed a web portal named 'AIR SUVIDHA' for India-bound international passengers.
The online forms have been developed in collaboration with various state governments, Ministry of Civil Aviation, Ministry of Health and Family Welfare (MoHFW) and Ministry of External Affairs (MEA).
Important takeaways for all competitive exams:
Union Minister of Health & Family Welfare: Dr Harsh Vardhan.
Union Minister of External Affairs: Dr Subrahmanyam Jaishankar.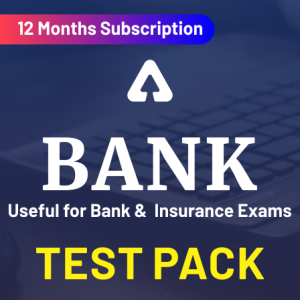 11 August Current Affairs 2020 | Current Affairs Today | Daily Current Affairs 2020
Visit Achieversadda.com and participate in discussions with other aspirants and achievers. Get answers to your queries and connect with others on Achieversadda.com

All the Best BA'ians for RBI Assistant Mains!