Daily GK updates are incorporated with the important news that made the current affairs headlines for banking or other competitive exams. Daily GK Update is the complete bag of the important news that is held all day long. One should have complete knowledge about banking terms, current affairs news, etc. So, here is the GK update for 13th May 2022 to help you prepare the Current affairs part. After reading this section, you can successfully attempt Current Affairs Quiz.
Here is the Daily GK Update of the 13th May 2022 covering the following news headlines: Tomato Flu, Chaara-Bijaee Yojana, Air India, Chief Election Commissioner, Louis Vuitton, ICICI Bank, Saudi Aramco.
Top 16 Daily GK Updates: National & International News 
Here is providing below the top 16 important Daily General Knowledge 2022 updates with national & international news.
International News
1. Marcos Jr. Wins 2022 Presidential Election in the Philippines
Ferdinand "Bongbong" Marcos Junior, a son of late Philippine dictator Ferdinand Marcos claims the victory in the 2022 Presidential Election of the Philippines with more than 30.8 million votes. A win would return the Marcos dynasty to power. Hundreds gathered to protest the results of the election.
Ferdinand Marcos Jr. and Leni Robredo are the president and vice president candidates in the election. Both the candidates promised economic recovery following the pandemic.
Along with the two main candidates, eight other candidates, including former boxing star Manny Pacquiao, Manila Mayor Isko Moreno and former national police chief Sen. Panfilo Lacson, have lagged far behind in voter preference surveys.
Important takeaways for all competitive exams:
Philippines Capital City: Manila; Currency: Philippine peso.
2. Intersolar Europe 2022 to be attended by Bhagwant Khuba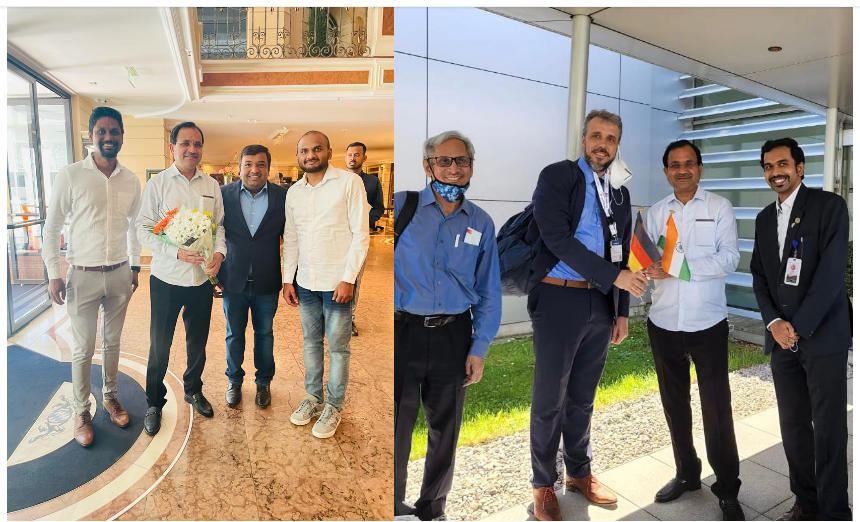 Shri Bhagwant Khuba, Union Minister of State for New and Renewable Energy, has arrived in Munich, Germany for Intersolar Europe 2022. In Munich, the Indian Union Minister will deliver a keynote talk at the investment promotion event India's Solar Energy Market. The Indo-German Energy Forum (IGEF) is organising the event.
Intersolar is the world's largest solar industry and partner show series. It brings together individuals and businesses from all over the world with the goal of boosting the use of solar energy in our energy supply.
Intersolar has the unique ability to bring together participants of the solar business from all over the world, thanks to its more than 30 years of expertise.
Important Takeaways For All Competitive Exams:
Union Minister of State for New and Renewable Energy: Shri Bhagwant Khuba
States News
3. Outbreak of Tomato Flu in Southern Parts of India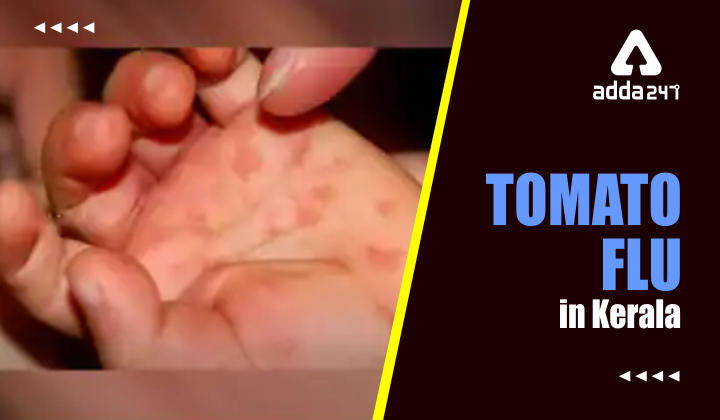 In a few parts of Kerala, a new virus known as tomato flu has been detected after the covid-19 pandemic. Almost 80 children in Kollam city of Kerala have been diagnosed with tomato flu and it is spreading rapidly.
All the cases that are confirmed have been diagnosed in children below 5 years. They have been admitted to the local government hospitals. The number of children admitted to the private hospitals is not yet been included in the tally it may be higher than 80 cases. It is recognized as tomato flu because it causes tomato-shaped blisters on the body.
The children diagnosed with tomato flu are experiencing fever, rashes, and skin irritation. Some children are also suffering from dehydration. The increasing effect of tomato flu in Kollam the neighboring districts like Mangaluru, Udupi, Kodagu, Chamrajnagara, and Mysuru are on high alert and are directed to keep an eye on the daily travelers. The flu has reached Aryankavu, Anchal, and Nedivathur in Kerala.
4. Haryana launched 'Chaara-Bijaee Yojana' for fodder cultivating farmers
Haryana Agriculture Minister, Jai Parkash Dalal launched the 'Chaara – Bijaee Yojana', a scheme launched to provide financial assistance of Rs 10,000 per acre (Upto 10 acres) to farmers cultivating and supplying fodder to Gaushalas (Cowsheds).
The rationale behind the scheme is to address the State's fodder shortage and rising stray cattle. The Subsidy will be directly credited to the farmer's account under Direct Benefit Transfer (DBT).
The number of cow shelters in the state increased from 175 in 2017 to 600 in 2022. Most cow shelters remain overcrowded due to an increase in the stray cattle population.
Also, the Phosphate-Rich Organic Manure (PROM) prepared from cow dung can be used as an alternative for synthetic fertilisers. The Prom is also prepared from various gaushalas of Pinjore, Hisar and Bhiwani districts of Haryana.
The state government has been taking a number of steps in the interest of farmers, and the 'Chaara-Bijaee Yojana' is another step in that direction. In April, 

Rs

13.44 crore was distributed among 569 gaushalas in the state for purchasing fodder."
Important takeaways for all competitive exams:
Haryana Governor: 

Bandaru Dattatreya;

Haryana Capital: 

Chandigarh;

Haryana Chief Minister: 

Manohar Lal Khattar.
Appointments News
5. Campbell Wilson named as new MD & CEO of Air India 
Campbell Wilson has been appointed as the new chief executive officer (CEO) and Managing Director (MD) of Air India. He has 26 years of aviation industry expertise across both full service and low-cost airlines. He is the chief executive of Scoot, a subsidiary of Singapore Airlines.
Wilson's appointment comes after Turkey's Ilker Ayci decided not to take on the role of chief executive of Air India after the announcement of his appointment led to opposition in India over his previous political links.
Recently, Nipun Aggarwal was appointed as Chief Commercial Officer and Suresh Dutt Tripathi as Chief Human Resources Officer. Aggarwal, who is also Senior Vice President at Tata Sons, replaced Air India veteran Meenakshi Malik, while Tripathi, who was Vice President of Human Resources at Tata Steel from 2012 to 2021, succeeded AI's Amrita Sharan.
Important takeaways for all competitive exams: 
Air India Founder: R. D. Tata;
Air India Founded: 1932;
Air India Headquarters: New Delhi;
Air India Chairman: N Chandrasekaran.
6. Rajiv Kumar appointed as next Chief Election Commissioner
Election Commissioner Rajiv Kumar was appointed as the next chief election commissioner. He will assume charge on May 15 after incumbent Sushil Chandra demits office on May 14, a notification issued by the Law Ministry said.
In pursuance of clause (2) of Article 324 of the Constitution, the President appointed Shri Rajiv Kumar as the Chief Election Commissioner with effect from the 15th of May 2022.
Kumar took charge as the Election Commissioner of the Election Commission of India (ECI) on September 1, 2020. Prior to assuming charge in the Election Commission, Kumar had been the chairman of the Public Enterprises Selection Board. He joined as the PESB chairman in April 2020.
Important takeaways for all competitive exams: 
Election Commission of India Formed:25 January 1950;
Election Commission of India Headquarters: New Delhi.
7. Deepika Padukone named as 1st Indian brand ambassador of Louis Vuitton 
Actress Deepika Padukone has become the first-ever Indian brand ambassador of luxury brand Louis Vuitton. The news was announced by the French brand. The brand unveiled the role of a 36-year-old Bollywood actress during their new handbag campaign. It saw Padukone joining in actors Emma Stone and Zhou Dongyu for promotional shots.
Recently, she has been named as a part of an eight-member jury presided by French actor Vincent Lindon at 75th Cannes Film Festival. She has also received the first Time 100 Impact Awards for creating awareness about mental health.
Padukone is often pictured sporting Louis Vuitton outfits and bags, and she had also modelled for them previously. She became the first Indian actor to feature in the brand's campaign in 2020 when she posed for a mock book cover with stars like Lea Seydoux and Sophie Turner.
Banking News
8. ICICI Bank and Santander UK Partner for business ease between India and UK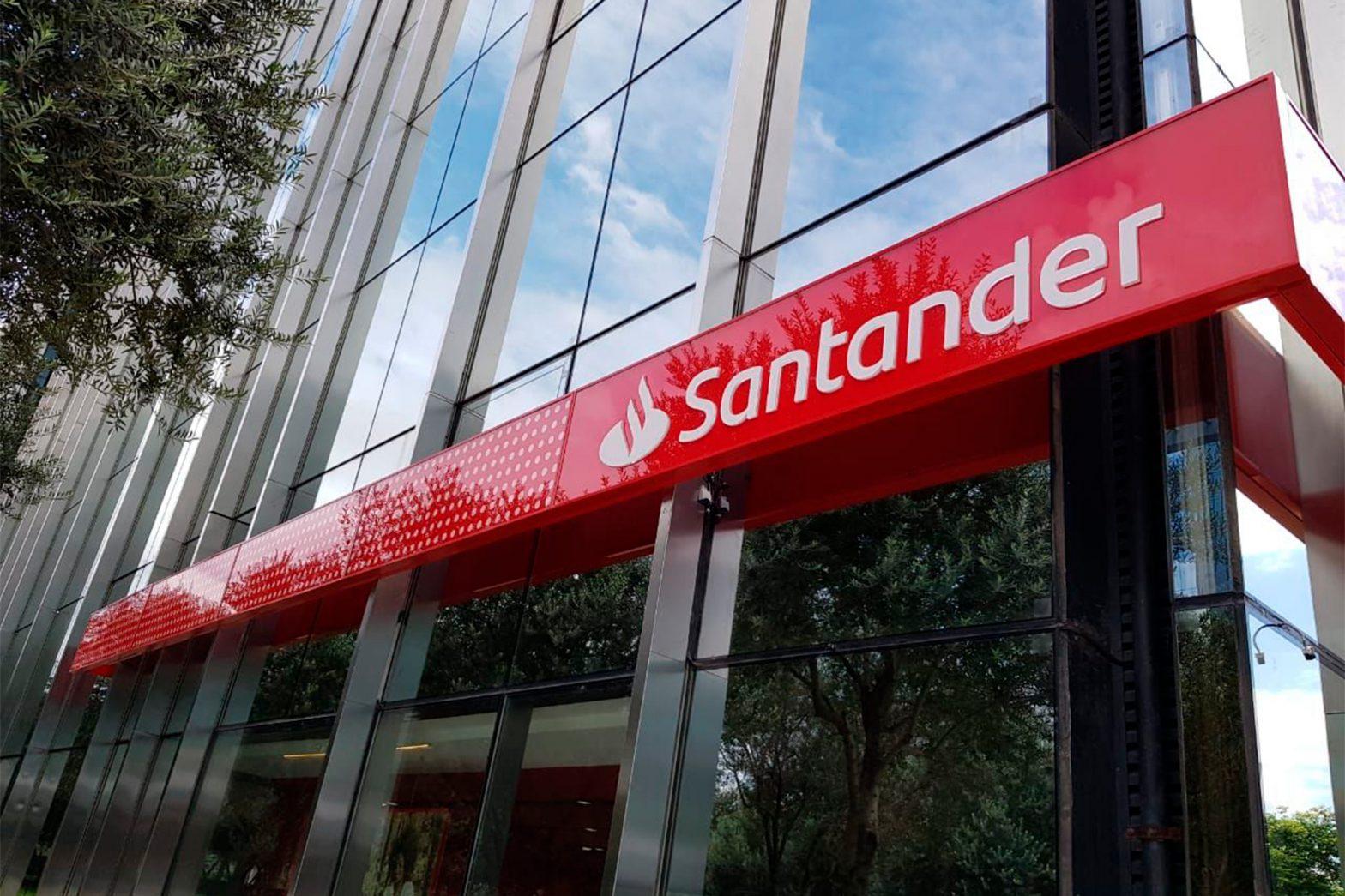 ICICI Bank, one of India's largest private sector banks, established a partnership with Santander Bank in the United Kingdom, aimed at making banking easier for businesses operating in both countries. The ICICI and Santander UK Plc signed a MoU in Mumbai to build a framework of partnership between the banks to satisfy the financial service needs of corporate clients operating along the India-UK corridor.
ICICI Bank said it will offer UK corporates operating in India banking solutions in trade, cross-border payments, supply chain, treasury solutions, and retail banking, while Santander UK will support Indian corporates and new age firms with their banking needs in the UK.
This MoU enables corporates in the UK-India corridor to receive smooth banking services. They are convinced that ICICI Bank would support Santander UK and assist its customers build their businesses in India, and make India one of their main markets, thanks to their extensive network, industry-first digital services, and comprehensive suite of corporate ecosystem banking.
Important Takeaways For All Competitive Exams:
Non-Executive (part-time) Chairman of ICICI Bank: Mr Girish Chandra Chaturvedi
Chief Executive Officer of Santander UK: Mike Regnier
ICICI Bank's Head of the International Banking Group: Sriram H Iyer,
Business News
9. Saudi Aramco overtook Apple Inc. as the world's most valuable company
Oil giant Saudi Aramco has dethroned Apple Inc. to become the world's most valuable company, underscoring the recent surge in oil prices that have boosted the energy giant this year.
Aramco traded near its highest level on record, with a market capitalization of about $2.43 trillion, surpassing that of Apple for the first time since 2020. The iPhone maker fell 5.2% to close at $146.50 per share, giving it a valuation of $2.37 trillion.
Even if the move proves short-lived and Apple retakes the top spot again, the role reversal underscores the power of major forces coursing through the global economy.
Soaring oil prices, while great for profits at Aramco, are exacerbating rising inflation that is forcing the Federal Reserve to raise interest rates at the fastest pace in decades. The higher rates go, the more investors discount the value of future revenue flows from tech companies and push down their stock prices.
Important takeaways for all competitive exams: 
Saudi Aramco Founded: 1933;
Saudi Aramco Headquarters: Dhahran, Saudi Arabia;
Saudi Aramco CEO: Amin H. Nasser.
10. InspiHE₹: Financial literacy campaign launched by Bharti AXA Life Insurance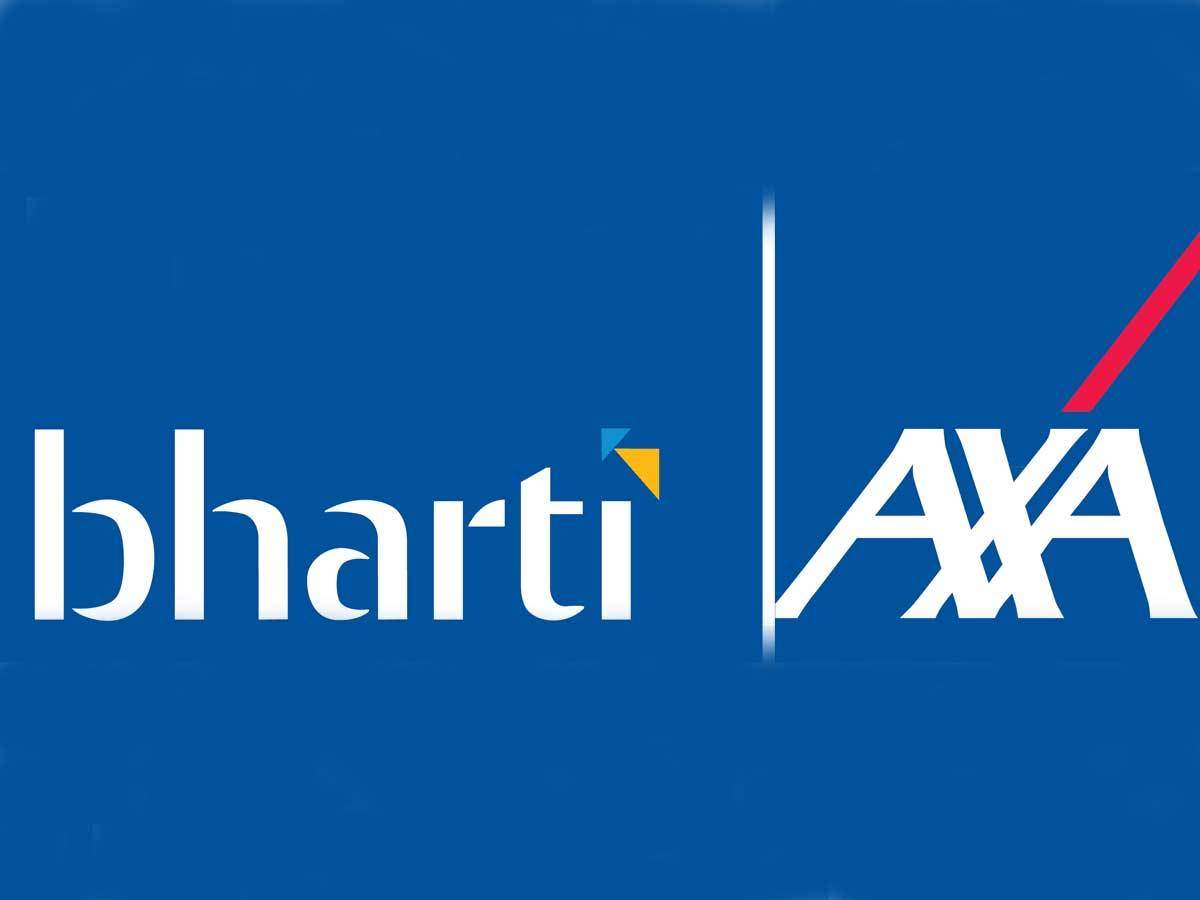 Bharti AXA Life Insurance, a joint venture between Bharti Enterprises, one of India's largest business groups, and AXA, one of the world's largest insurance companies, announced the launch of its financial literacy campaign, 'InspiHE₹– enabling an empowered future, a special effort to propagate financial awareness among women as well as allow people to make good investment decisions for a stable future.
The 'InspiHE₹' campaign will begin with on-the-ground teaching sessions for a group of Mumbai moms and will be disseminated through social media channels to generate interest. The corporation hopes to involve women, particularly moms, and their families with this campaign.
Economy News
11. Retail Inflation Surges To 7.79% In April, Highest In 8 Years
India's retail inflation surged to 7.79 per cent in April, largely driven by rising fuel and food prices, government data showed. The consumer price-based inflation figure stayed well above the Reserve Bank of India's (RBI's) upper tolerance limit for the fourth consecutive month.
In April, the CPI inflation expanded at its highest pace in eight years. The previous high was recorded at 8.33 per cent in May 2014. April's print was higher than 6.95 per cent in March and 4.23 per cent a year ago.
The rate of price rise in 'fuel and light' category in the retail inflation basket quickened to 10.80 per cent in April this year from 7.52 per cent in the preceding month.
In the 'oils and fats' category, inflation remained at an elevated level of 17.28 per cent in April as Ukraine is one of the major sunflower oil producers in the world and India imports a major portion of the commodity from the war-ravaged country. Besides this, Ukraine is also a key supplier of fertiliser to India.
Summits and Conferences News
12. In Bharuch, Prime Minister Narendra Modi addresses 'Utkarsh Samaroh'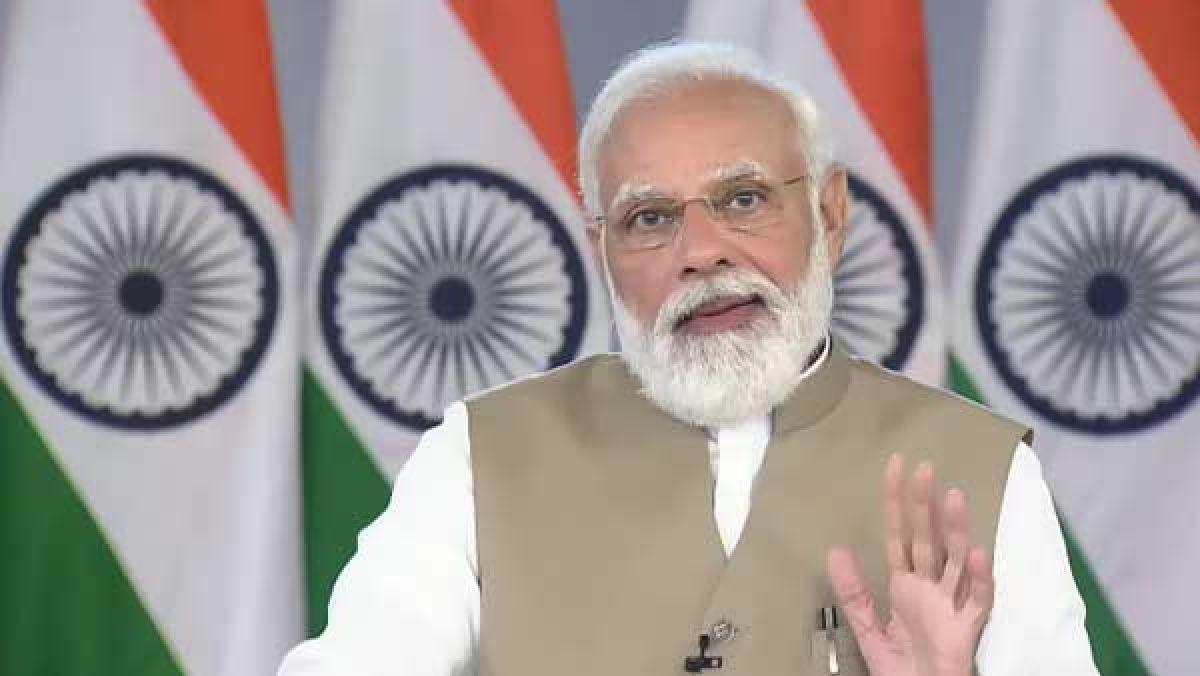 Prime Minister Narendra Modi used video conferencing to address the Utkarsh Samaroh in Bharuch, Gujarat. The event commemorates the district's 100 percent saturation of four main state government initiatives that will help give prompt financial support to individuals in need. Shri Bhupendrabhai Patel, Gujarat's Chief Minister, was among those in attendance.
Women from the region gave the Prime Minister with a massive Rakhi, wishing him health and a long life and thanking him for what he has done for women's dignity and ease of life in the country.
The Prime Minister met with recipients of several government programmes.
The Prime Minister told the crowd that today's Utkarsh Samaroh is proof of the productive results that can be accomplished when the government honestly reaches out to the beneficiaries with a resolve.
He praised the Bharuch district administration and the Gujarat government for fully implementing four social security initiatives. The Prime Minister remarked on the beneficiaries' happiness and confidence.
He claimed that a lack of awareness prevents many tribal, SC, and minority citizens from benefiting from the initiatives. He further mentioned that the Sabka Saath Sabka Vishwas mentality and good intentions always yield positive results.
Important Takeaways For All Competitive Exams:
Chief Minister of Gujarat: Shri Bhupendrabhai Patel
Awards News
13. Indian Architect B V Doshi honoured with Royal Gold Medal 2022
Indian Architect Balkrishna Vithaldas Doshi was bestowed with the prestigious Royal Gold Medal 2022.
Royal Gold Medal, one of the world's highest honours for architecture, by the Royal Institute of British Architects (RIBA), London, United Kingdom (UK).
The Royal Gold Medal is approved personally by Queen Elizabeth II of the UK and the award is given to a person or group of people who have had a significant influence either directly or indirectly on the advancement of architecture.
14. Dr. Frank Wilczek Receives 2022 Templeton Prize
Frank Wilczek, the Nobel Prize-winning theoretical physicist and author renowned for his boundary-pushing investigations into the fundamental laws of nature, was honoured with this year's prestigious Templeton Prize awarded to individuals whose life's work embodies a fusion of science and spirituality.
American Theoretical physicist and author, Dr Frank Wilczek, who won the Nobel Prize (in Physics) in 2004, has been awarded the Templeton Prize 2022, the world's largest individual lifetime achievement award, valued at over USD 1.3 million.
He became the 6th Nobel laureate to receive the Templeton Prize since its inception in 1972. As a 2022 Templeton Prize laureate he will participate in several virtual and in­person events, including a 2022 Templeton Prize event.
Sports News
15. India won 14 medals in Archery Asia Cup 2022 Stage 2
Indian archers wrapped up a highly successful Asia Cup 2022 Stage-2 campaign in Sulaymaniyah, Iraq with a total of 14 medals – eight golds, four silvers and two bronze. The Indian team of women archers Parneet Kaur, Aditi Swami, and Sakshi Chaudhary has won India's first gold medal of the continental meet after defeating Kazakhstan in Iraq.
The men's team of Prathamesh Fuge, Rishabh Yadav, and Jawkar Samadhan has won the second gold for India. The compound mixed duo of Prathmesh Fuge & Parneet Kaur won the third Gold Medal at Asia Archery Cup.
Obituaries News
16. Leonid Kravchuk, the first president of Independent Ukraine Passes Away
Leonid Kravchuk, a former communist who helped sign the Soviet Union's death warrant and then served as the first president of independent Ukraine, passed away at the age of 88.
Kravchuk was known as the "wily fox" as he rose through the ranks of Ukraine's Communist Party and take over as head of the parliament in 1990. He signed the Belovezha accords with Russian President Boris Yeltsin and Belarusian leader Stanislav Shushkevich in December 1991 which effectively triggered the Soviet Union's collapse.
Important takeaways for all competitive exams: 
Ukraine Capital: Kyiv;
Ukraine Currency: Ukrainian hryvnia;
Ukraine President: Volodymyr Zelenskyy;
Ukraine Prime minister: Denys Shmyhal.
13th May | Current Affairs 2022 | Current Affairs Today | Current Affairs by Ashish Gautam
Click Here to Register for Bank Exams 2021 Preparation Material
Visit Achieversadda.com and participate in discussions with other aspirants and achievers. Get answers to your queries and connect with others on Achieversadda.com

All the Best BA'ians for the Bank exam!