Daily GK updates are incorporated with the important news that made the current affairs headlines for banking or other competitive exams. Daily GK Update is the complete bag of the important news that is held all day long. One should have complete knowledge about banking terms, current affairs news, etc. So, here is the GK update for 14th July 2022 to help you prepare the Current affairs part. After reading this section, you can successfully attempt Current Affairs Quiz. 
Here is the Daily GK Update of the 14th July 2022 covering the following news headlines: Asian U-20 Wrestling Championships, The World's Greatest Places of 2022, WEF's Gender Gap Report 2022, Nomura, Earn with Learn.

Top 17 Daily GK Updates: National & International News 
Here is providing below the top 17 important Daily General Knowledge 2022 updates with national & international news.
National News
1. Delhi Government tie-up with UNICEF for employment opportunities for students 
Students of the Delhi Skill and Entrepreneurship University (DSEU) will now have access to job opportunities thanks to a new pilot project the Delhi government announced with United Nations International Children's Emergency Fund (UNICEF). DSEU and UNICEF have introduced 'Career Awareness Sessions' for students.
Skill Varsity of Delhi joins hands with YuWaah (Generation Unlimited India) at UNICEF to enable access to employment opportunities, assist students in becoming job ready as well as listen to and amplify the voices of young people.
Important Takeaways For All Competitive Exams:
UNICEF Founded: 1946;
UNICEF Headquarters: New York City, USA;
UNICEF Director General: Catherine M. Russell;
UNICEF Membership: 192.
States News
2. Uttarakhand becomes first state in India to implement NEP at pre-primary level 
Uttarakhand has become the first state in the country to initiate the process of implementing the Centre's New Education Policy.
Uttarakhand CM Pushkar Singh Dhami has initiated this process by inaugurating 'Bal Vatikas' at Anganwadi Kendra across the state to strengthen the pre-primary education system.
The NEP replaces the Macaulay system of education which was followed in the country for decades. "It offers children an opportunity to pursue choice-based education. They can now study the subjects of their choice in the language they are conversant with.
Important takeaways for all competitive exams:
Uttarakhand Capital: Dehradun (Winter), Gairsain (Summer);
Uttarakhand Chief Minister: Pushkar Singh Dhami;
Uttarakhand Governor: Gurmit Singh.
3. Tripura government launched 'Earn with Learn' Scheme 
The Tripura government has launched a new scheme named 'Earn with Learn' to bring back those who had dropped out of schools following the outbreak of Covid-19. This scheme is a part of the 'Vidyalaya Chalo Abhiyan' (Let's go to school).
The Government attempted to bring back dropouts in 2020 by implementing the Vidyalaya Chalo Abhiyan, which was first started in 2009 but was unable to make any progress due to the pandemic. About 9,000 students between the age group of 6 to14 had dropped out of school during the pandemic.
Important takeaways for all competitive exams:
Tripura Capital: Agartala;
Tripura Chief Minister: Manik Saha;
Tripura Governor: Satyadeo Narain Arya;
Tripura Tribes: Tripura/Tripuri, Riang, Jamatia.
Appointments News
4. Meena Hemchandra appointed as temporary chairperson of Karur Vysya Bank 
The Reserve Bank of India (RBI) has authorised Meena Hemchandra's appointment as the Karur Vysya bank's temporary chairperson for three years, according to private sector lender Karur Vysya Bank.
Hemchandra's application for the position of non-executive independent (part-time) chairperson of the bank had been recommended by the bank to the RBI in May.
Economy News
5. Nomura cuts India's GDP forecast for 2023 to 4.7% 
Nomura has cut its 2023 forecast for economic growth in India, as measured by the gross domestic product (GDP), to 4.7 per cent from its earlier projection of 5.4 per cent amid recession fears and rising interest rates.
Exports have started to struggle, while elevated imports are pushing up monthly trade deficits to record highs. Higher inflation, monetary policy tightening, dormant private CAPEX growth, the power crunch and the global growth slowdown pose medium-term headwinds.
Science and Technology News
6. Chinese Academy of Sciences launched global naming event for its newest solar observatory 
The Chinese Academy of Sciences (CAS) has initiated a global title assortment for the nation's newest solar observatory, which will probably be launched right into a sun-synchronous orbit in October.
The 888-kilogram observatory has a half-tonne precursor, "Xihe," a Chinese H-alpha Solar Explorer (CHASE), named after the solar goddess in historical Chinese mythology and launched final October to review the violent and sudden bodily processes behind solar flares.
7. Jahnavi Dangeti becomes AATC's youngest Analog Astronaut 
19-year-old Jahnavi Dangeti has scripted history by becoming the youngest to complete the Analog Astronaut programme from the Analog Astronaut Training Centre (AATC) at Krakow in South Poland.
She has completed the two-week training programme (June 14 to 25) at the AATC, a private agency set up by European Space professionals to carry out spaceflight scientific studies.
Important takeaways for all competitive exams:
NASA administrator: Bill Nelson;
Headquarters of NASA: Washington D.C., United States;

NASA Founded: 

1 October 1958.
8. India's first locally created HPV vaccine receives DCGI approval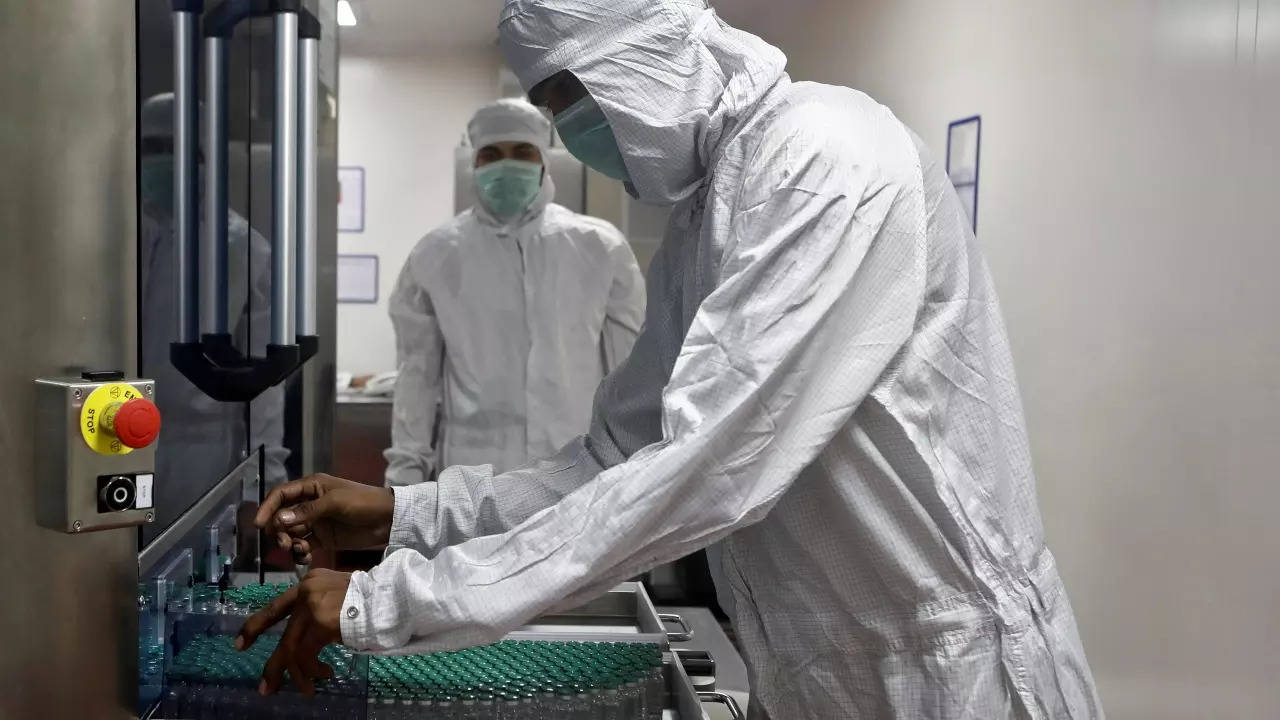 The Drugs Controller General of India (DCGI) has approved the market authorization of India's first quadrivalent Human Papillomavirus vaccine (qHPV) against cervical cancer.
The Serum Institute of India (SII) will produce this vaccine. CEO of The Serum Institute of India Adar Poonawalla tweeted the information.
For the first time, an inexpensive and widely available HPV vaccination made in India will be available to treat cervical cancer in female patients. Later this year, SII hopes to launch it, and we are grateful to the DCGI, MoHFW INDIA, for their approval.
Important Takeaways For All Competitive Exams:
Serum Institute of India's CEO: Adar Poonawalla
Ranks and Reports News
9. WEF's Gender Gap Report 2022: India ranks low at 135th globally 
India ranks 135 among a total of 146 countries in the Global Gender Gap Index 2022 of the World Economic Forum (WEF).
It is the worst performer in the world in the "health and survival" sub-index where it is ranked 146.
Iceland has retained its position as the world's most gender-equal country, among 146 nations on the index.
Finland, Norway, New Zealand and Sweden are the top five countries on the list respectively.
Afghanistan is the worst-performing country in the report.
10. Ahmedabad & Kerala features in TIME Magazine's The World's Greatest Places of 2022
Two locations from India have been named among "50 extraordinary destinations to explore" this year by TIME Magazine. The southern state of Kerala and Ahmedabad, the capital city of Gujarat were the two Indian entries into the list of the world's greatest places of 2022.
The list also includes Ras Al Khaimah, UAE; Park City, Utah; Seoul; Great Barrier Reef, Australia; The Arctic; Valencia, Spain; Trans Bhutan Trail, Bhutan; International Space Station; Bogota; Lower Zambezi National Park, Zambia; Istanbul and Kigali, Rwanda.
Explore the complete list of 50 destinations: Click here
Sports News
11. India bagged 22 medals in Asian U-20 Wrestling Championships Manama, Bahrain 
Indian grapplers had a fantastic outing at the U20 Asian Wrestling Championships in Manama, Bahrain where they won as many as 22 medals that concluded.
Winning 4 gold medals, 9 silver and 9 bronze, the talented bunch of grapplers put up a good show and gave a stiff fight to worthy competitors from Iran and Kazakhstan, among other strong nations.
To read the complete article: Click Here
12. Mohammed Shami becomes fastest Indian bowler to take 150 ODI wickets 
Mohammed Shami became the fastest Indian bowler to 150 ODI wickets in first India vs England ODI at the Kennington Oval.
The seamer needed 80 matches to 150 ODI wickets. Shami achieved the feat with his second wicket of the match. Overall, Shami is third joint-fastest to reach 150 ODI wickets.
Shami also became the joint-third fastest ever to take 150 ODI wickets along with Afghanistan's Rashid Khan.
Australia's Mitchell Starc (77 matches) and Pakistan's Saqlain Mushtaq (78 matches) hold the top-two positions for the fastest bowlers to reach 150 ODI wickets.
Fastest Indian to take 150 wickets in ODI format
Mohammed Shami: 80 games
Ajit Agarkar: 97 games
Zaheer Khan: 103 games.
13. Bliv. Club and WIOM collaborate with Shikhar Dhawan for first metaverse sports metropolis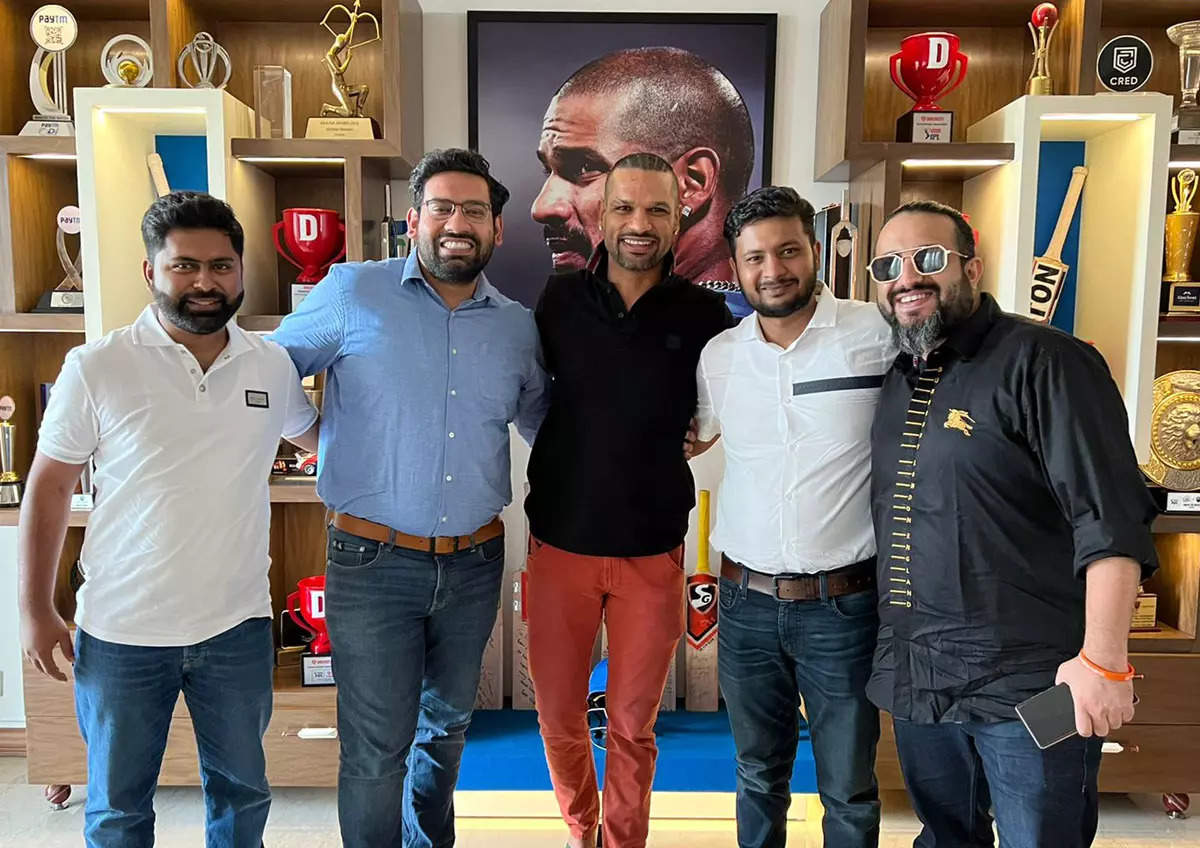 Shikhar Dhawan, an Indian cricketer, announced a partnership with Web3 metaverse startup WIOM and financial firm Bliv.Club to build the first sports city in the metaverse. It is planned to have a launch in September.
The global sports market is anticipated to expand at a compound annual growth rate (CAGR) of 41.3 per cent, from $354.96 billion in 2021 to $501.43 billion in 2022. At a CAGR of 9%, the sports market is anticipated to reach $707.84 billion in 2026.
14. Rohit Sharma sets a world record and becomes the first captain to win 13 straight T20I matches
Rohit Sharma, the captain of India, became the first captain in cricket history to win 13 straight T20Is. This accomplishment was made by Rohit in Southampton's first T20I of a three-match series against England.
Rohit Sharma led the Men in Blue to victories over New Zealand, the West Indies, Sri Lanka, and now England after taking over as captain from Virat Kohli.
Books and Authors News
15. Himachal Governor Rajendra Vishwanath unveils book 'The McMahon line' 
The Governor of Himachal Pradesh, Rajendra Vishwanath Arlekar, recently released a book titled "The McMahon line: A century of discord".
The book has been authored by General JJ Singh (Retd), the former Governor of Arunachal Pradesh and former Chief of Army Staff (CoAS).
The book is based on the experiences and research of General JJ Singh on the India-China border dispute. A short film related to the McMahon line was also screened. This is the second book written by him.
Obituaries News
16. Luis Echeverria, former president of Mexico, dies at 100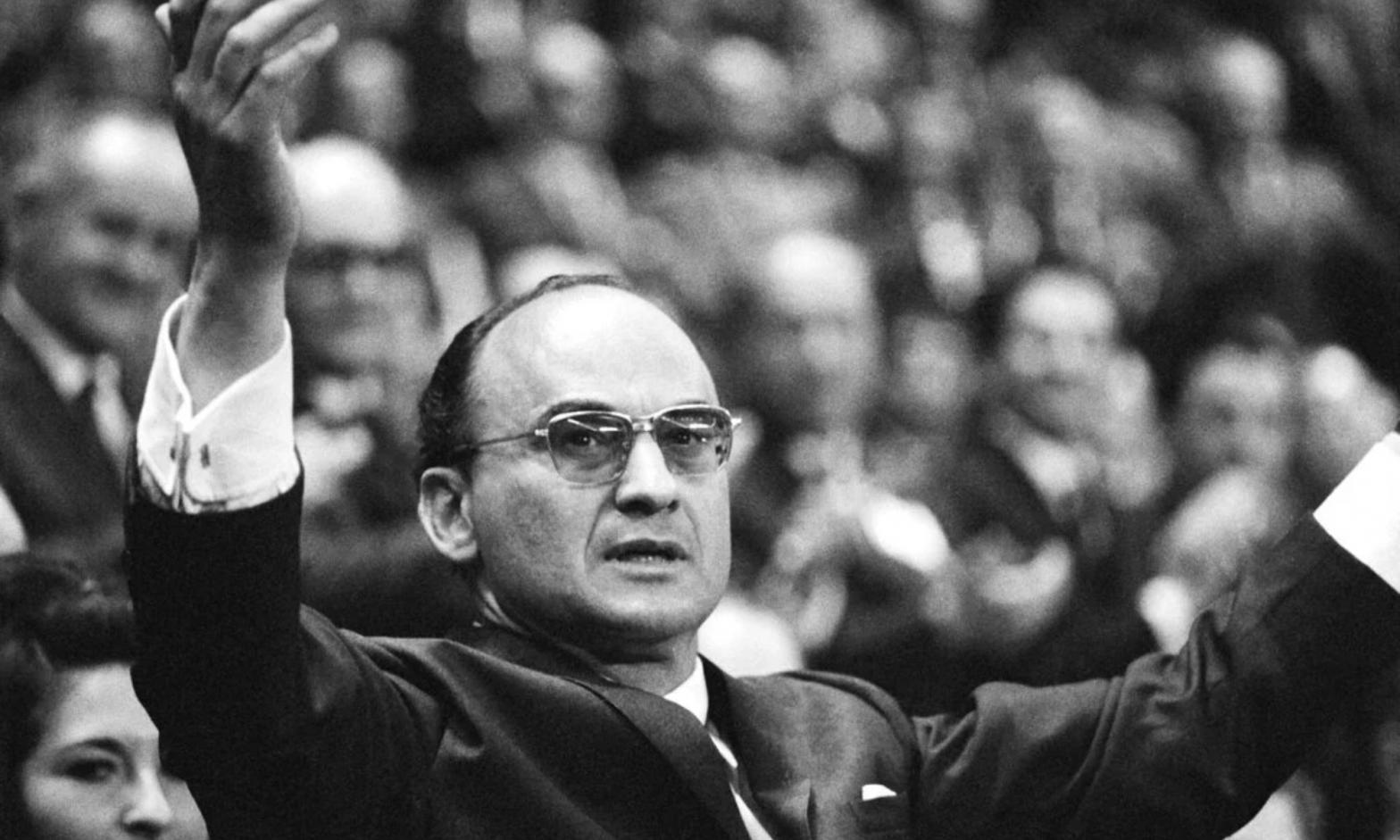 As told by his son Benito Echeverria, Luis Echeverria Alvarez, who presided over Mexico from 1970 to 1976, passed away at the age of 100. Echeverria passed away in his house in Cuernavaca, the state capital of Morelos in south central Mexico.
The family and friends of the former leader received a tweet from Mexican President Andres Manuel Lopez Obrador expressing his respectful condolences.
Important Takeaways For All Competitive Exams:
Mexican President: Andres Manuel Lopez Obrador
17. Padma Shri awardee noted social worker Avdhash Kaushal passes away 
Padma Shri winning noted social worker Avdhash Kaushal passed away recently following a prolonged illness. He was 87. He was the founder of the NGO named Rural Litigation and Entitlement Kendra (based in Dehradun, Uttarakhand).
He was known for his fight against human rights and the conservation of the environment. Kaushal had been close to former prime minister Rajiv Gandhi.
14th July | Current Affairs 2022 | Current Affairs Today | Current Affairs by Ashish Gautam
Click Here to Register for Bank Exams 2021 Preparation Material
Visit Achieversadda.com and participate in discussions with other aspirants and achievers. Get answers to your queries and connect with others on Achieversadda.com

All the Best BA'ians for the Bank exam!