Daily GK updates are incorporated with the important news that made the current affairs headlines for banking or other competitive exams. Daily GK Update is the complete bag of the important news that is held all day long. One should have complete knowledge about banking terms, current affairs news, etc. So, here is the GK update for 16th July 2022 to help you prepare the Current affairs part. After reading this section, you can successfully attempt Current Affairs Quiz. 
Here is the Daily GK Update of the 16th July 2022 covering the following news headlines: e-NAM Platform, Reliance Industries Limited, Vedanta, Bharti Airtel, Mother Teresa Memorial Award, Sourav Ganguly.

Top 15 Daily GK Updates: National & International News 
Here is providing below the top 15 important Daily General Knowledge 2022 updates with national & international news.
National News
1. To encourage agricultural trade, Narendra Tomar launched e-NAM Platform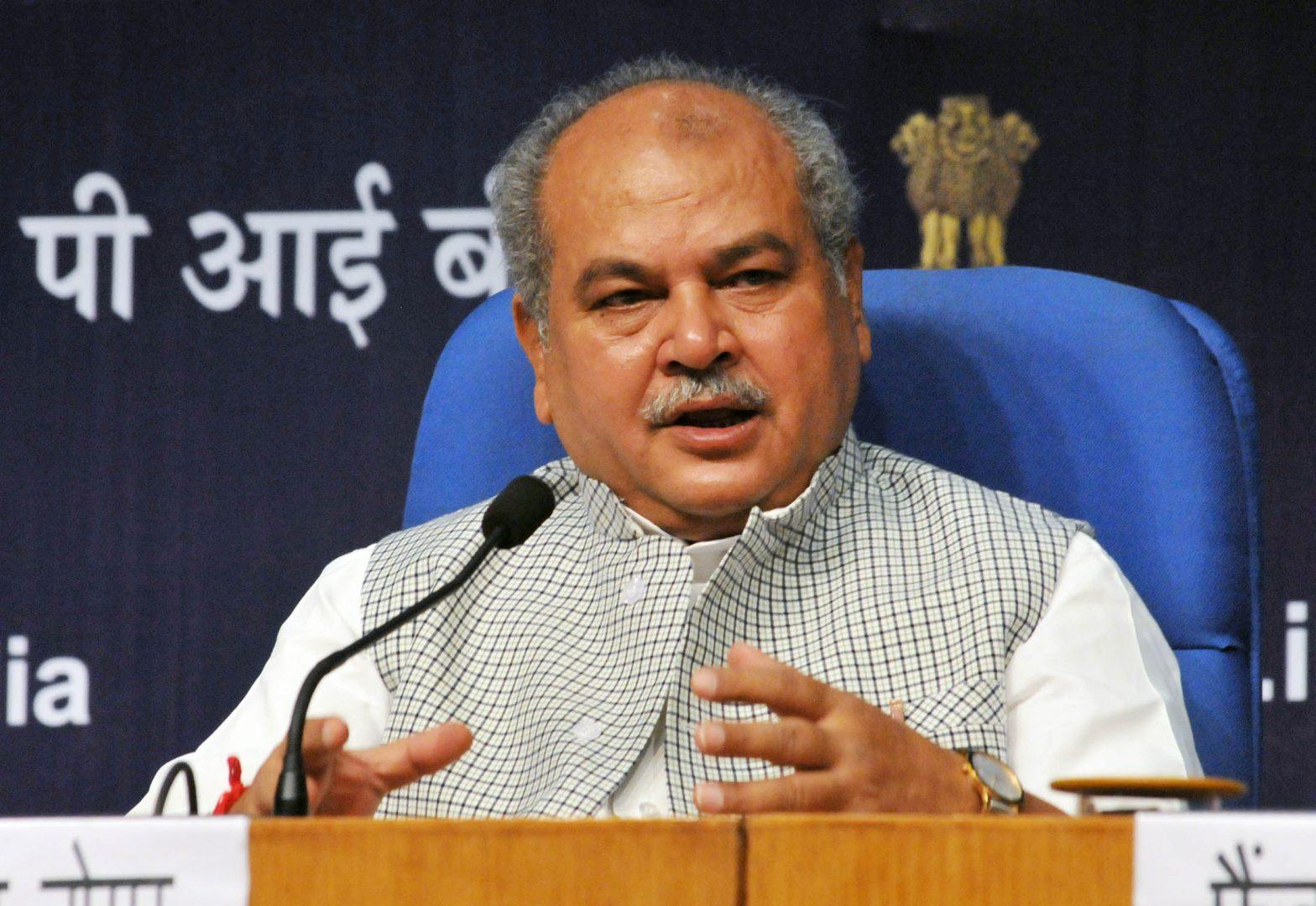 On the eve of the State Agriculture and Horticulture Ministers' Conference in Bengaluru, Karnataka, Shri Narendra Singh Tomar, Union Minister of Agriculture and Farmers Welfare, unveiled the Platform of Platforms (POP) under the National Agriculture Market (e-NAM).
A total of 1,018 Farmer Producer Organizations (FPOs) received equity grants totaling more than Rs 37 crore, which will help 3.5 lakh farmers.
Important Takeaways For All Competitive Exams:
Union Minister of Agriculture and Farmers Welfare: Shri Narendra Singh Tomar
Chief Minister of Karnataka: Shri Basavaraj Bommai
Union Minister of Chemicals and Fertilizers: Dr. Mansukh Mandaviya
Union Ministers of State for Agriculture and Farmers Welfare: Ms. Shobha Karandlaje and Shri Kailash Choudhary
The e-FIR service and the Uttarakhand police app were introduced by chief minister Pushkar Singh Dhami. The State police's five online services are all integrated into the police app.
Dhami, who spoke at the event, asserted that the app will provide better services to the public. On behalf of the government's policy of simplification, solution, and resolution, he noted that this is a commendable endeavour. This is a commendable effort to put Prime Minister Narendra Modi's concept of smart policing into practice.
Important Takeaways For All Competitive Exams:
Chief Minister of Uttarakhand: Shri Pushkar Singh Dhami
Appointments News
3. Google Parent Alphabet appoints Goldman Sachs Veteran, Marty Chavez to Board 
Wall Street veteran Marty Chavez is joining the board of Google parent Alphabet Inc., adding significant finance muscle to the technology giant.
His appointment marks the first change to the Alphabet board since 2020 when former Google Chief Executive Officer Eric Schmidt departed.
Important takeaways for all competitive exams: 
Alphabet Inc. CEO: 

Sundar Pichai;

Alphabet Inc. Chairperson: 

John L. Hennessy;

Alphabet Inc. Founded: 

2 October 2015, California, United States;

Alphabet Inc. Headquarters: 

Mountain View, California, United States;

Alphabet Inc. Founders: 

Larry Page, Sergey Brin.
Agreements News
4. RIL tie-up with Athletics Federation of India to support Indian Athlete 
Reliance Industries Limited (RIL) and the Athletics Federation of India (AFI) have entered into a long-term partnership to enable the holistic growth of athletics in India.
The partnership aims to discover, nurture and develop Indian athletes from across the country and provide them with world-class facilities, coaching and sports science and medicine support by leveraging the Reliance Foundation ecosystem including the Odisha Reliance Foundation Athletics High-Performance Center and Sir HN Reliance Foundation Hospital.
Important takeaways for all competitive exams: 
Reliance Industries Limited Founded: 8 May 1973;
Reliance Industries Limited Headquarters: Mumbai, Maharashtra;
Reliance Industries Limited Founder: Dhirubhai Ambani;
Reliance Industries Limited Owner: Mukesh Ambani (50.49%).
5. Vedanta collaborates with company started from IIT Madras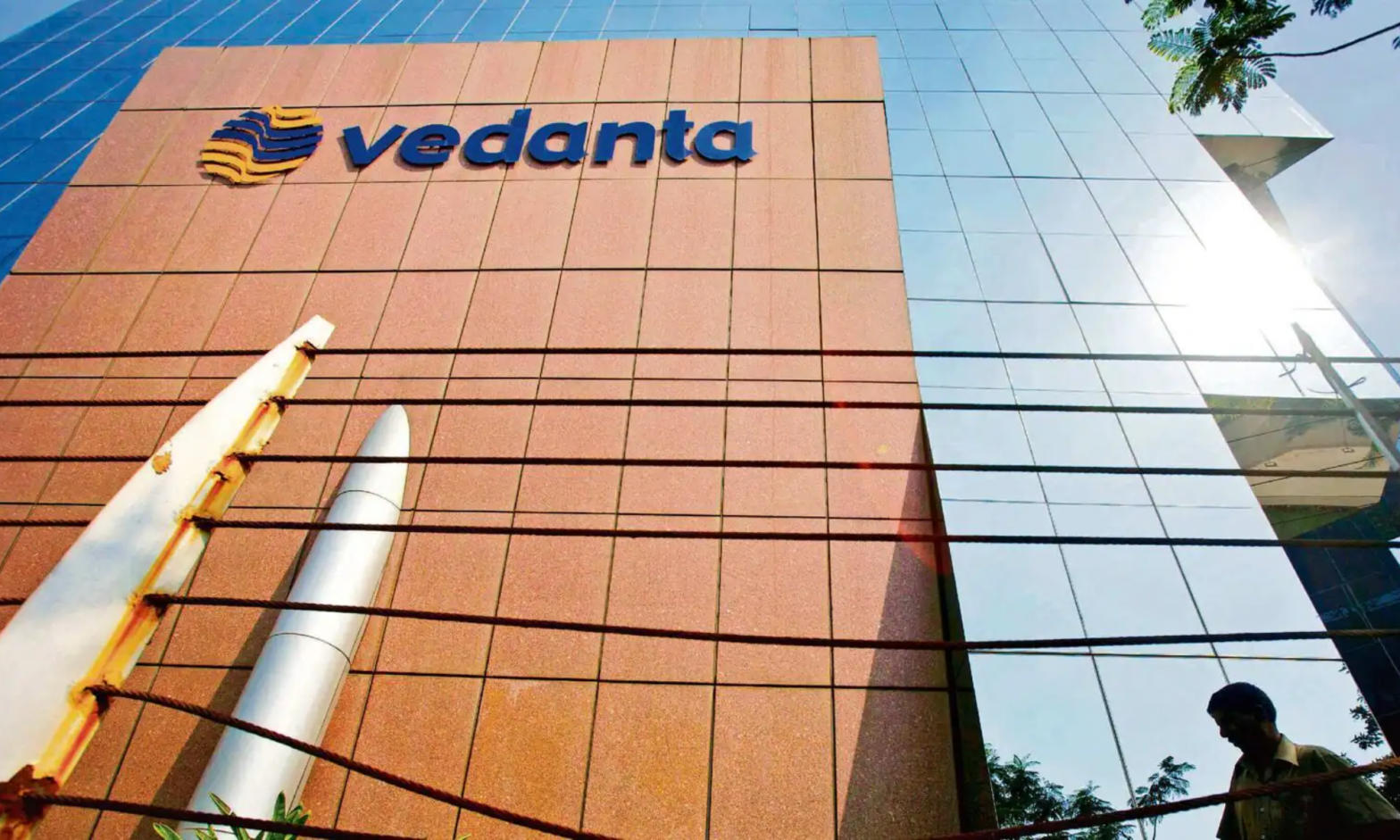 In order to implement safety incident detection, metal and oil and gas company Vedanta has partnered with Detect Technologies, a startup established at IIT Madras, and deployed T-Pulse HSSE Monitoring System across all of its business units.
The partnership is consistent with the Vedanta Group's objective to achieving zero harm through the implementation of AI-enabled safety monitoring of workplaces, which is a key priority in its roadmap for digital transformation.
Important Takeaways For All Competitive Exams:
Vedanta Group CEO: Shri Sunil Duggal
Economy News
6. Trade Deficit widens to record $26.1 Billion in June 
India's merchandise trade deficit widened to a record $26.18 billion in June, wider than the government's earlier estimate of $25.63 billion, after the Commerce Ministry revised upwards both the exports and imports figures for the month.
The previous record monthly merchandise trade deficit was $24.3 billion in May. Last month's trade deficit was almost three times as wide as the $9.6 billion shortfall recorded in June 2021.
7. Center extends State and Central Tax and Levies Rebate Program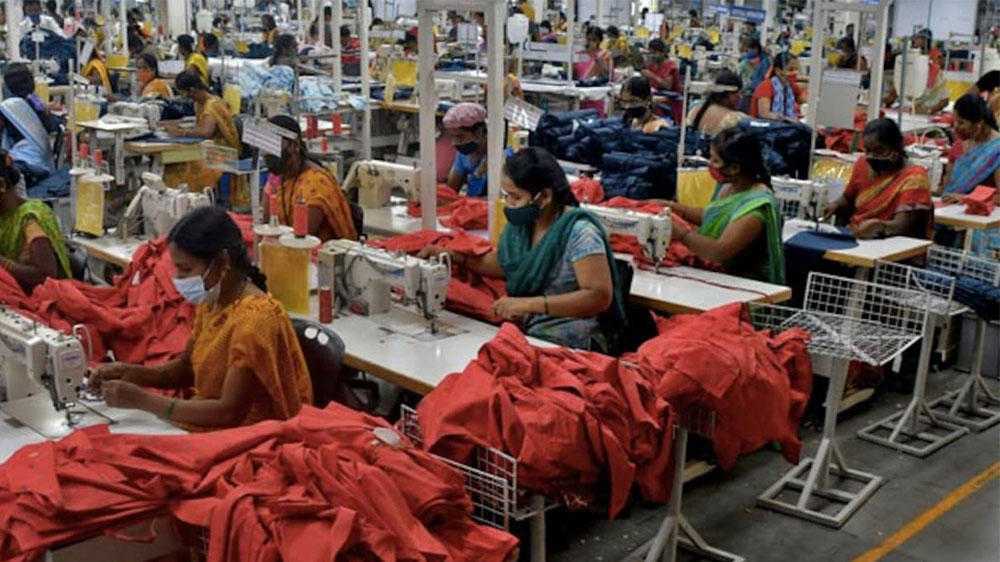 The government has approved the continuation of the Scheme for Rebate of State and Central Taxes and Levies (RoSCTL) with the same rates as announced by the Ministry of Textiles for exports of apparel/garments and made-ups until March 31, 2024 in an effort to increase exports and create jobs in the textile industry.
RoSCTL is a growth-oriented, forward-looking programme that has helped increase exports and jobs by establishing a stable and predictable policy environment.
Business News
8. Bharti Airtel allotted 1.2% equity shares to Google for USD 1 Billion 
Telecom operator Bharti Airtel has allotted over 7.1 crore equity shares to internet major Google for Rs 734 a piece.
The allotment is part of Google's commitment to invest USD 1 billion with Airtel, which included equity investment in the company worth USD 700 million, about Rs 5,224 crore.
Google now holds a 1.2% stake in India's 2 telecom service providers. The investment follows Google's USD 4.5 billion investment in Reliance Jio in July 2020 for India Digitization Fund.
Important takeaways for all competitive exams: 
Bharti Airtel Founded: 1995;
Bharti Airtel Founder: Sunil Bharti Mittal;
Bharti Airtel Headquarters: New Delhi;
Bharti Airtel Chairman: Sunil Bharti Mittal;
Bharti Airtel MD & CEO: Gopal Vittal.
Awards News
9. Maharashtra Gov presents Mother Teresa Memorial Award to Dia Mirza & Afroz Shah 
The United Nations Environment Program (UNEP) National Goodwill Ambassador Ms Dia Mirza, and Environmental Activist Mr Afroz Shah were felicitated with the prestigious Mother Teresa Memorial Awards for Social Justice 2021.
The award is given by the Governor of Maharashtra Hon. Bhagat Singh Koshyari at Raj Bhavan, Mumbai. Both were awarded for their commendable and notable achievements in Environmental Sustainability.
Harmony Foundation hosts the Mother Teresa Memorial Awards for Social Justice. This is a platform to acknowledge and recognize the extraordinary work of individuals or organizations who aim to promote peace, harmony and social justice.
10. Japan awards Ex-PM Shinzo Abe country's highest order posthumously 
The Japanese government announced its decision to honour former Prime Minister Shinzo Abe with the country's highest decoration "the Collar of the Supreme Order of the Chrysanthemum" posthumously.
Shinzo Abe will be the fourth former premier to receive the honour under the postwar Constitution. Before him, former Prime Ministers Shigeru Yoshida, Eisaku Sato and Yasuhiro Nakasone were conferred with the same honour.
11. British Parliament felicitated BCCI President Sourav Ganguly 
Former India captain and current BCCI president, Sourav Ganguly was felicitated by the British Parliament.
The Indian cricket legend was felicitated on the same date July 13 when he led India to Natwest final win in 2002 and exactly 20 years later on the same day he was honoured in the same city. He was elected as the President of BCCI in 2019.
Science and Technology News
12. India's first Monkeypox case reported in Kerala 
The first case of monkeypox was confirmed in India after a person who had returned to Kerala from UAE developed symptoms of the disease. His samples were sent to National Virology Institute in Pune which confirmed the disease. It was first found in monkeys in 1958.
According to the WHO, monkeypox is a viral zoonosis (a virus transmitted to humans from animals) with symptoms similar to those seen in the past in smallpox patients, although it is clinically less severe. It is usually a self-limited disease with symptoms lasting two to four weeks.
13. SpaceX: Cargo Dragon supply mission to the ISS launched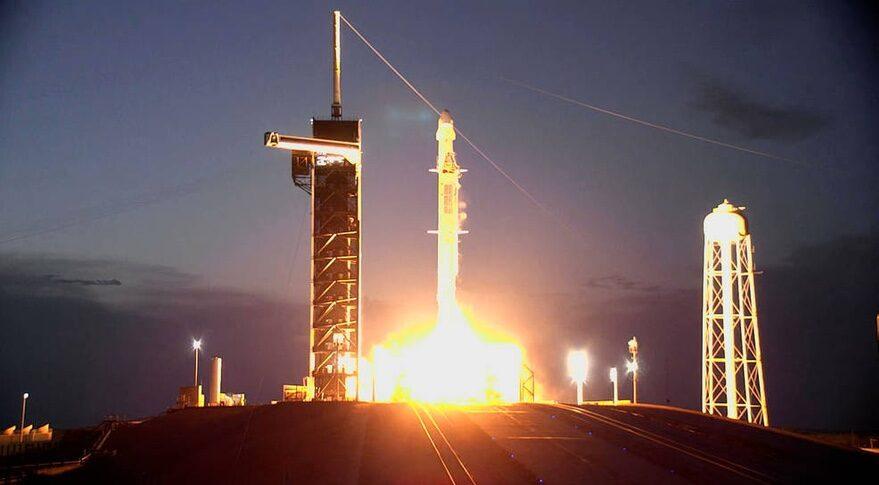 A hydrazine leak on a SpaceX cargo Dragon spacecraft caused the launch of the spacecraft to be delayed by more than a month. The spacecraft is now on its way to the International Space Station. Seven and a half minutes after takeoff, the Falcon 9 first stage landed on a droneship in the Atlantic Ocean.
The stage successfully launched the Turksat 5B communications satellite, as well as NASA's Crew-3, Crew-4, and CRS-22 missions. This was the stage's fifth flight overall. SpaceX has conducted 30 launches so far this year compared to 31 over the entirety of 2021.
Important Days
14. World Youth Skills Day 2022 celebrates globally 
World Youth Skills Day 2022 is observed annually on July 15. It focuses on the strategic importance of equipping young people with skills for employment, decent work and entrepreneurship.
Every year, World Youth Skills Day is marked with a certain theme set by the United Nations. The theme for 2022 is 'Transforming youth skills for the future'.
Miscellaneous News
15. New television series called "Swaraj" being promoted by Anurag Thakur 
Anurag Thakur, Minister of Information and Broadcasting, debuted the trailer for the new television series Swaraj: Bharat Ke Swatantrata Sangram Ki Samagra Gatha in New Delhi. Doordarshan will begin airing this series on August 14th, 2022.
The contribution of the liberation warriors and unsung heroes of the freedom movement will be highlighted in the 75-episode drama. The All India Radio will also air this programme.
15th July | Current Affairs 2022 | Current Affairs Today | Current Affairs by Ashish Gautam
Click Here to Register for Bank Exams 2021 Preparation Material
Visit Achieversadda.com and participate in discussions with other aspirants and achievers. Get answers to your queries and connect with others on Achieversadda.com

All the Best BA'ians for the Bank exam!