Daily GK updates are incorporated with the important news that made the current affairs headlines for banking or other competitive exams. Daily GK Update is the complete bag of the important news that is held all day long. One should have complete knowledge about banking terms, current affairs news, etc. So, here is the GK update for 17th and 18th  May 2022 to help you prepare the Current affairs part. After reading this section, you can successfully attempt Current Affairs Quiz.
Here is the Daily GK Update of the 17th and 18th May 2022 covering the following news headlines: Italian Open 2022, Summer Deaflympics, Wangari Maathai Forest Champions' Award, Adani Group, Royal Enfield, Gram Unnati.
Top 23 Daily GK Updates: National & International News 
Here is providing below the top 23 important Daily General Knowledge 2022 updates with national & international news.
National News
1. At CFSL in Hyderabad, Amit Shah inaugurates the National Cyber Forensic Laboratory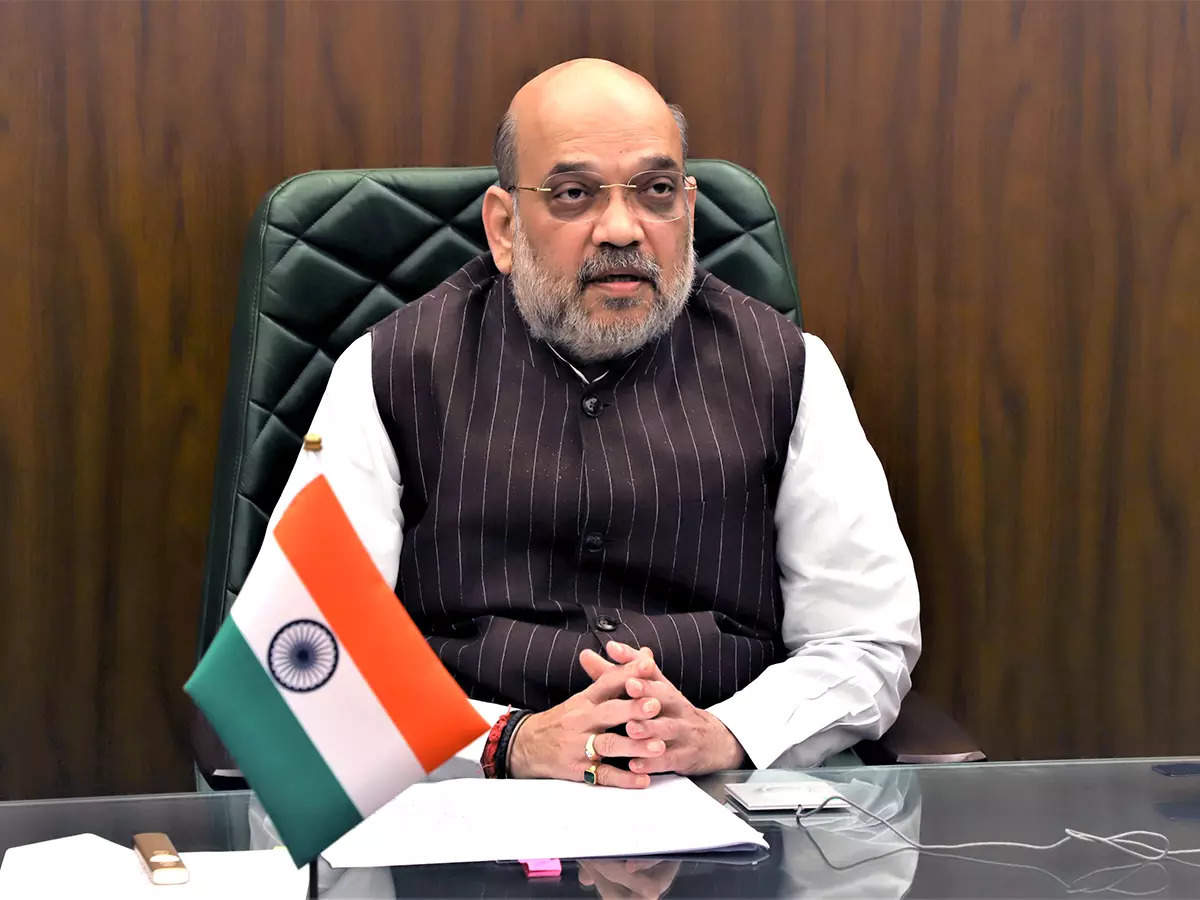 Home Minister Amit Shah launched the National Cyber Forensic Laboratory' (NCFL) on the premises of the Central Forensic Science Laboratory (CFSL) in Hyderabad. The NCFL plans to expedite the resolution of cybercrime cases in the country. The Ministry of Home Affairs (MHA) approved the establishment of the NCFL for evidentiary purposes in the CFSL, Hyderabad, in December 2021.
On the final day of the month-long 'Praja Sangrama Yatra' Phase-2, which started last month on the anniversary of Babasaheb Ambedkar Jayanthi, Union Home Minister Amit Shah will attend a public assembly in Telangana.
In the first phase, the party campaigned in Hyderabad, Rangareddy, Vikarabad, Sangareddy, Medak, Kamareddy, Sircilla, and Siddipet, covering 19 assembly constituencies in eight districts. The BJP has been projecting its power in Telangana through the yatra.
Important Takeaways For All Competitive Exams:
Minster of Home Affairs: Amit Shah
Minister of State in Ministry of Home affairs: Ajay Kumar Mishra
2. National Data and Analytics Platform launched by NITI Aayog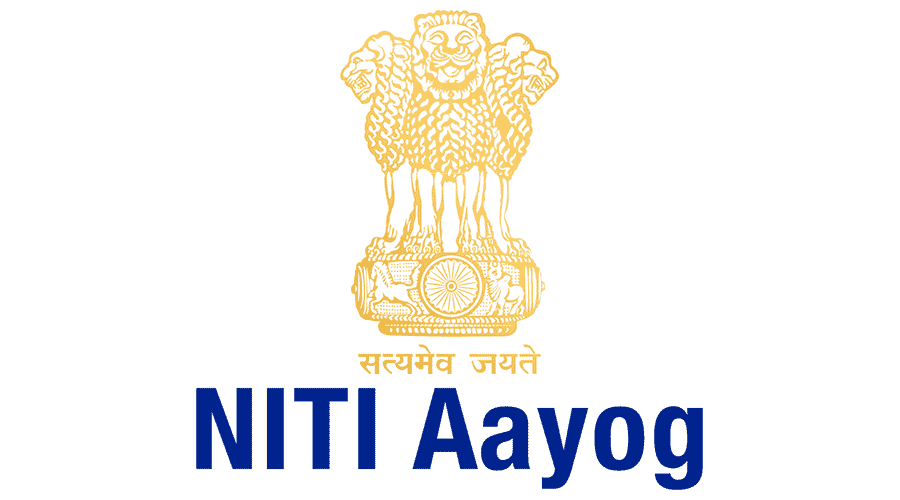 The National Data & Analytics Platform (NDAP) was launched by NITI Aayog for free public use. By making data accessible, interoperable, interactive, and available on a user-friendly platform, the platform intends to democratise access to public government data.
It houses basic datasets from a variety of government departments, organises them, and provides analytics and visualisation capabilities. This public debut comes after the platform's beta release in August 2021, which gave a small number of users access for testing and feedback.
To ensure that the datasets hosted on the platform are adapted to the needs of data users from government, academia, journalism, civil society, and the corporate sector, NDAP uses a use-case methodology. All datasets are standardised to the same schema, making it simple to combine them and do cross-sectoral analysis.
3. Ramgarh Vishdhari notified as India's 52nd tiger reserve 
Minister for Environment, Forest and Climate Change, Bhupender Yadav has announced that Ramgarh Vishdhari Tiger Reserve in Rajasthan has been notified as Rajasthan's 4th and the 52nd tiger reserve of India.
It will help to conserve biodiversity and bring ecotourism and development to the area. The National Tiger Conservation Authority (NTCA) had given in-principle approval to make Ramgarh Vishdhari Wildlife Sanctuary and adjoining areas as tiger reserves on July 5 last year.
Wild animals like Indian wolf, leopard, striped hyena, sloth bear, golden jackal, chinkara, nilgai and fox can be seen in the Ramgarh Vishdhari Tiger Reserve. According to the "Status of Tigers in India" report released in 2019, there are 2,967 tigers in 20 states across the country.
Other Three Tiger Reserves
Ranthambore Tiger Reserve (RTR) in Sawai Madhopur
Sariska Tiger Reserve (STR) in Alwar
Mukundra Hills Tiger Reserve (MHTR) in Kota.
International News
4. Sky Bridge 721: World's longest suspension bridge, been opened in the Czech Republic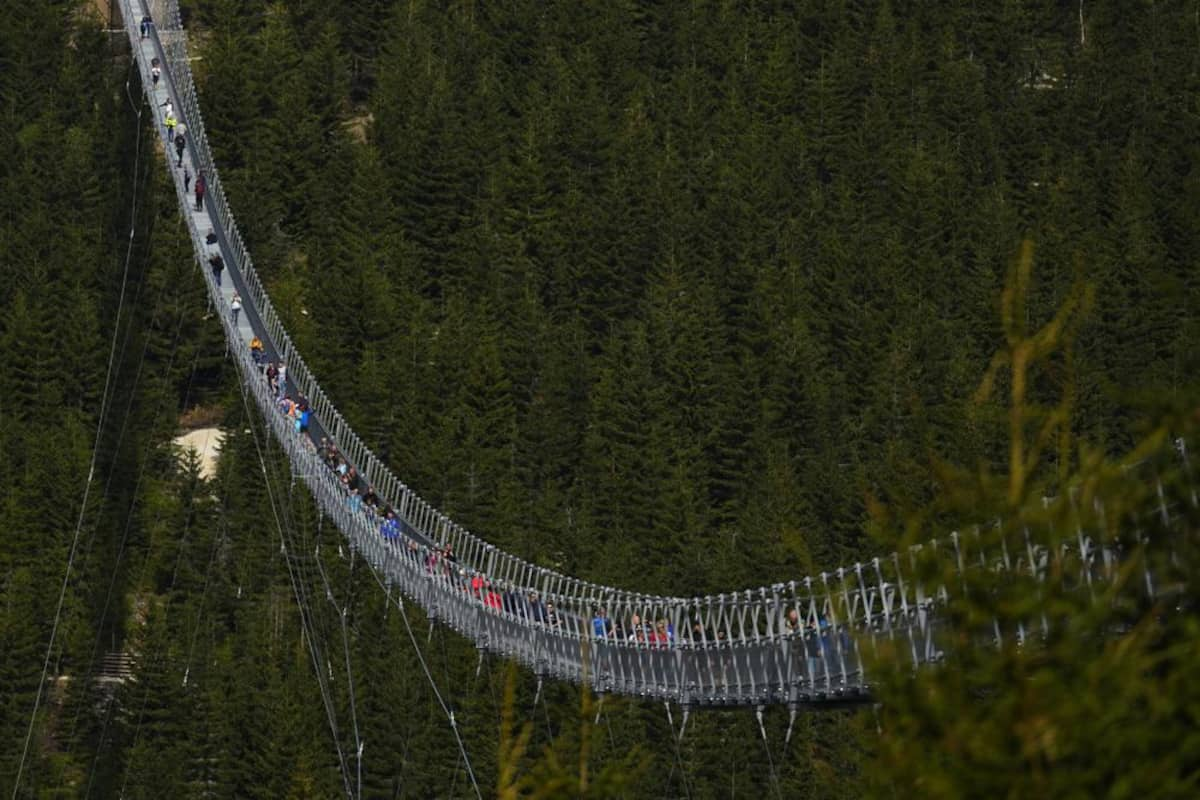 The world's largest suspension bridge has opened to travellers in the Czech Republic. The bridge, which had been under construction for nearly two years, was officially opened. Sky Bridge 721 is the name given to it. The promenade promises both beautiful views of the cloud-shrouded Jesenky mountains and an exhilarating, but slightly dangerous experience.
The cable car can take you to the bridge, which crosses two mountain ranges and hovers 95 metres (312 feet) above a valley. It measures 721 metres (2,365 feet) in length. Tourists will enter at a height of 1,125 metres and depart at a height of 10 metres.
Visitors visiting the bridge will have to walk one way only. They will step onto a paved pathway in a woodland after exiting the other side, where they will learn about Czech history.
The Czech Republic Sky Bridge is 154 metres longer than Nepal's Baglung Parbat Footbridge, which is the world's longest suspension footbridge.
Prague, the Czech capital, is about a 2.5-hour journey from Sky Bridge 721.
5. Emmanuel Macron names Elisabeth Borne as France's new prime minister
Elisabeth Borne was appointed France's new Prime Minister to become the second woman to hold the post in the country. She has served as Labor Minister in Macron's previous government since 2020.
Borne is the second woman to hold the position after Edith Cresson, who was Prime Minister from 1991-to 1992 under Socialist President Francois Mitterrand.
Important takeaways for all competitive exams:
France Capital: 

Paris;

France President: 

Emmanuel Macron.
6. Indian Government Prohibited the Wheat Export with Immediate Effect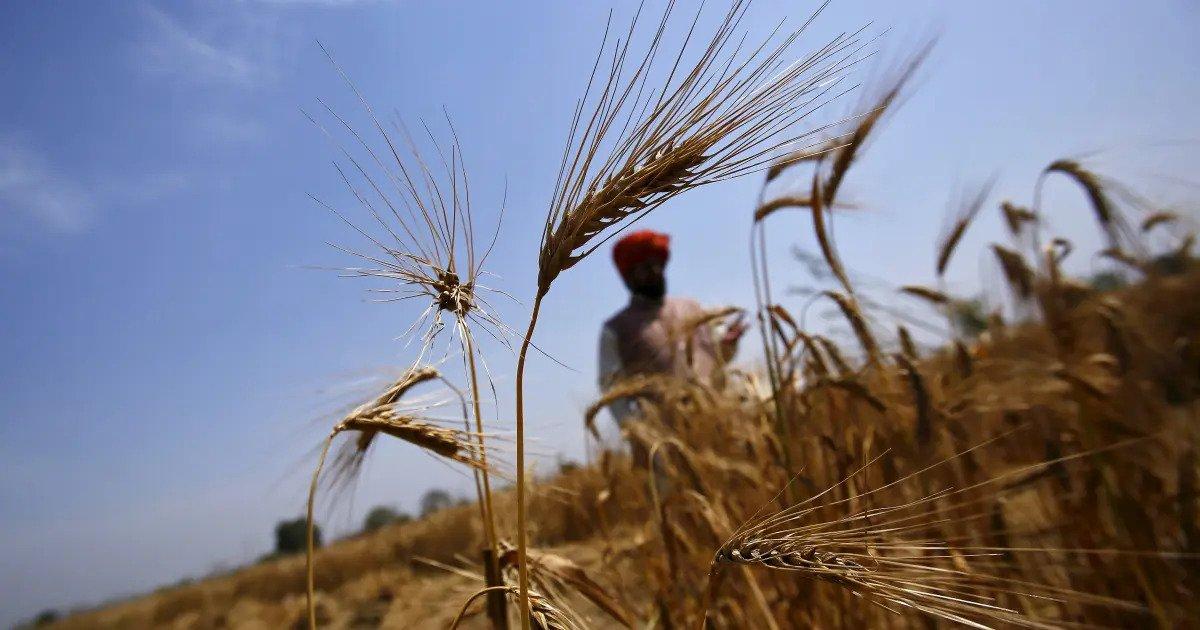 Indian Government has prohibited wheat exports, claiming a threat to food security, partially owing to the conflict in Ukraine and as a blistering heatwave reduced supply and pushed local prices to new highs.
Despite not being one of the world's top wheat exporters, India's prohibition might drive global prices to new highs, putting a strain on impoverished customers in Asia and Africa. The prohibition would not last indefinitely and might be changed, authorities said during a press briefing.
The Rising food and energy costs have increased India's annual retail inflation rate to 7.79% in April, a new high. Wheat prices in India have reached new highs as a result of growing inflation, with certain spot markets reaching 25,000 rupees per tonne, much over the government's minimum support price of 20,150 rupees.
7. Somalia elects Hassan Sheikh Mohamud as new president 
Somali legislators have elected former leader Hassan Sheikh Mohamud as the country's next president, following a long-overdue election in the troubled Horn of Africa nation.
Hassan Sheikh Mohamud, who served as Somalia's president between 2012 and 2017, won the contest in the capital, Mogadishu, amid a security lockdown imposed by authorities to prevent deadly rebel attacks. He defeated Mohamed Abdullahi Mohamed (also known as Farmajo).
The presidential elections committee said in a statement that Mohamud collected 214 votes against 110 casts in favour of incumbent president Mohamed Abdullahi Mohamed Farmaajo in a final third round.
The 66-year-old Mohamud is the leader of the Union for Peace and Development Party, which commands a majority of seats in both legislative chambers.
Important takeaways for all competitive exams:
Federal Republic of Somalia Capital: Mogadishu;
Federal Republic of Somalia Currency: Somali Shilling (SOS);
Federal Republic of Somalia Prime Minister: Mohammed Hussein Roble.
Appointments News
8. Sitikantha Pattanaik and Rajiv Ranjan, named executive directors by the RBI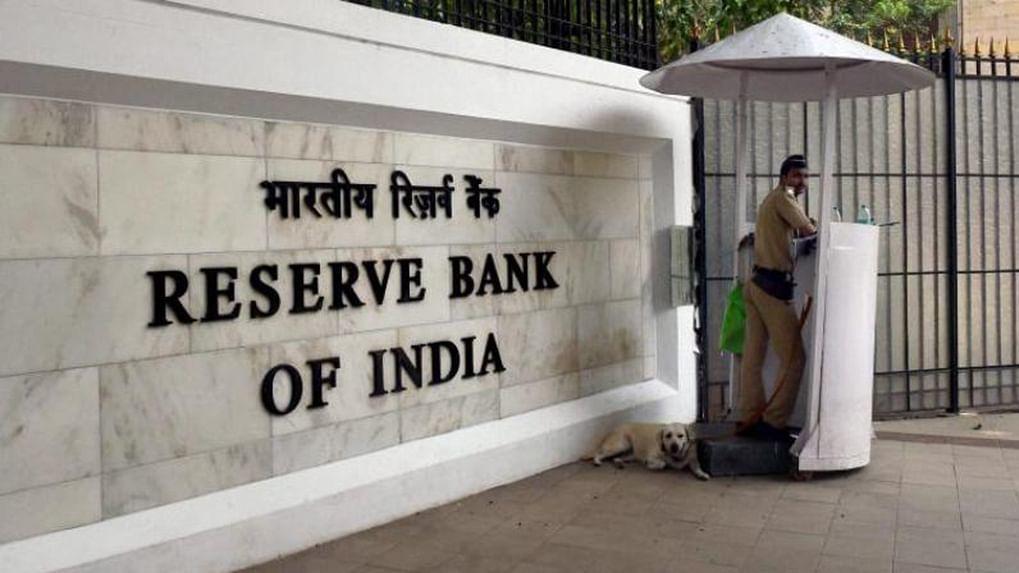 Rajiv Ranjan and Sitikantha Pattanaik have been named executive directors by the Reserve Bank of India (RBI). Rajiv Ranjan was Adviser-in-Charge of the Monetary Policy Department and Secretary to the Monetary Policy Committee before being appointed to executive director.
Pattanaik was an adviser at the Department of Economic and Policy Research before being appointed to ED. Rajiv Ranjan will oversee the Monetary Policy Department as Executive Director, while Pattanaik will oversee the Department of Economic and Policy Research (DEPR).
9. Dr Kamal Bawa Elected to US' National Academy of Sciences 
The chief of Bengaluru-based Ashoka Trust for Research in Ecology and the Environment (ATREE), Dr Kamal Bawa has been elected to the US National Academy of Sciences.
The election is the reaffirmation of our important work on the ecology, conservation, and management of tropical forests that are declining all over the world but are critical to humanity's well-being. He is also an elected fellow of the Royal Society (London) and the American Philosophical Society.
10. S N Subrahmanyan: Appointed as MD and CEO of Larsen & Toubro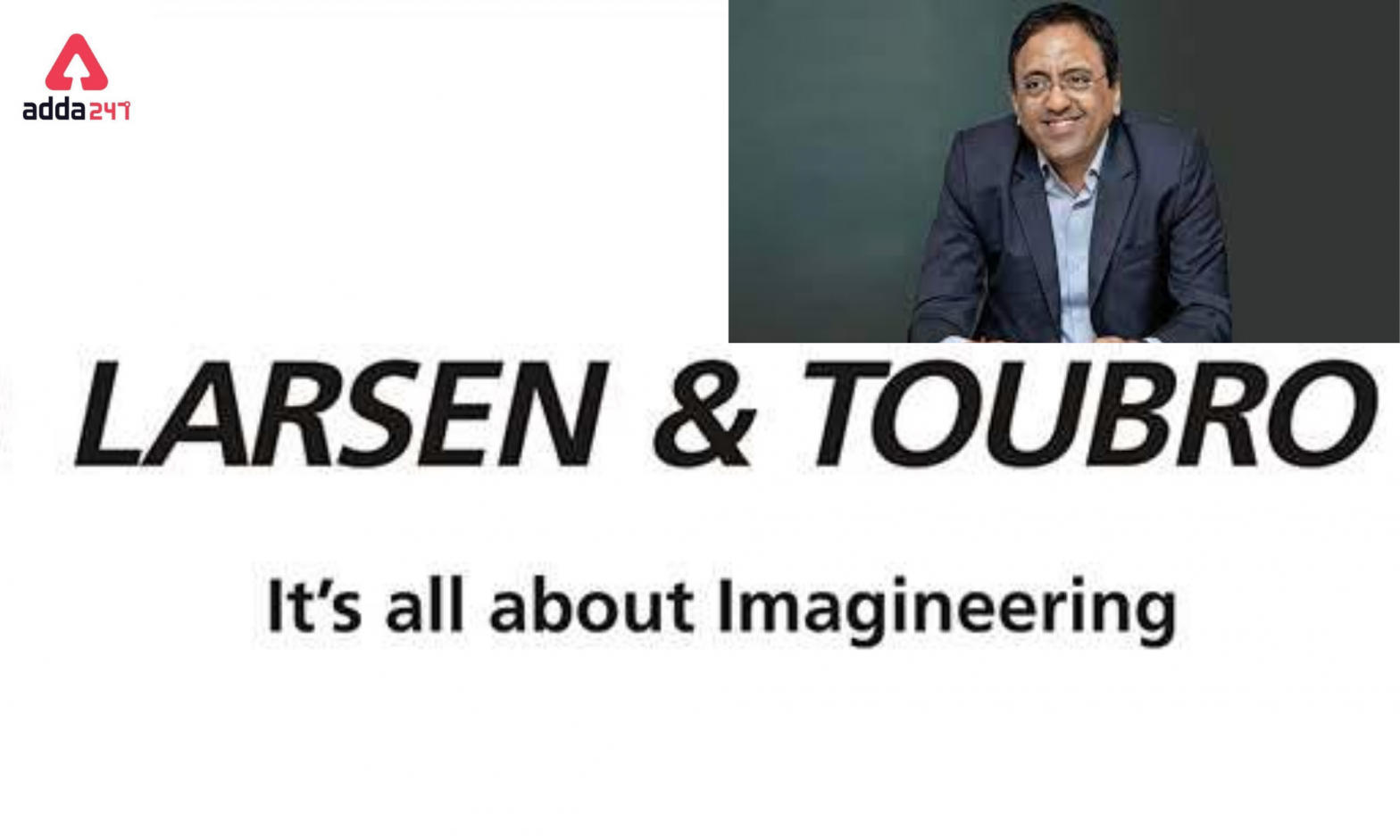 S.N. Subrahmanyan, the current deputy managing director and president of Larsen and Toubro Ltd (L&T), has been named managing director and chief executive officer, marking the first change of guard at the top of India's largest engineering and construction corporation in 18 years. S.N. Subramanyam will replace A.M. Naik as the CEO of the company.
Subrahmanyan also takes over at a difficult time: private investment demand in India hasn't taken off, West Asia is slowing due to low oil prices, and the company has a high working capital and low return on equity.
11. Sunil Arora, India's former Chief EC, has been named Chairman of Gram Unnati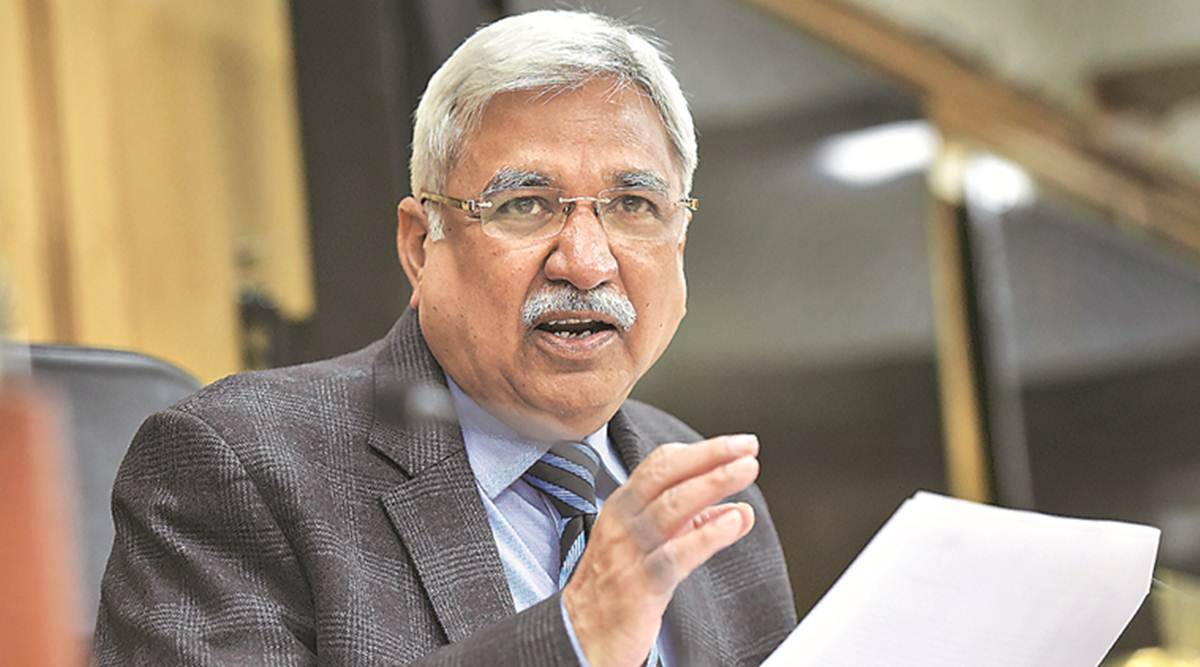 Sunil Arora, the former chief election commissioner, has been named as the new non-executive chairman of Gram Unnati's board. Arora is a retired civil servant (IAS) with over 36 years of experience. He has worked as the secretary of two important ministries, the Ministry of Information and Broadcasting and the Ministry of Skill Development and Entrepreneurship.
Sunil Arora, the 23rd Chief Election Commissioner of India, was born on April 13, 1956. He also serves as the president of the Association of World Election Bodies (A-WEB). He is a retired Rajasthan cadre Indian Administrative Service (IAS) officer from the 1980 batch. He also worked for the Indian government as a secretary in two ministries.
12. Eicher Motors named B Govindarajan as new CEO of Royal Enfield 
Eicher Motors has appointed B Govindarajan as the Chief Executive Officer of Royal Enfield. He will also serve as the Wholetime Director of the Board of Eicher Motors Limited. Since 2021 August, Govindarajan had been serving the company as the executive director, prior to which he was associated as the chief operating officer since 2013.
Royal Enfield is an Indian multinational motorcycle manufacturing company headquartered in Chennai, Tamil Nadu, India. The company is the oldest global motorcycle brand in continuous production and operates manufacturing plants in Chennai in India.
Important takeaways for all competitive exams:
Royal Enfield Headquarters: 

Chennai;

Royal Enfield Founded: 

1955;

Royal Enfield Parent organization: 

Eicher Motors.
Ranks and Reports News
13. India overtakes Germany to become 4th largest vehicle market
According to the report released by Organisation Internationale des Constructeurs d'Automobiles (OICA), India has surpassed Germany to become 4th largest vehicle market in the world. The 1st was occupied by China, followed by the US and Japan.
Despite the Covid-19 pandemic, India sold 3,759,398 vehicles in 2021 as compared to 2,973,319 vehicles in Germany. This is almost 26 per cent of growth and the only country to register double-digit growth among the top 5 countries.
India is expected to become the third-largest Vehicle market by 2025, However, it requires India to surpass Japan which sold 4,448,340 units in 2021.
Business News
14. Adani Group to buy Ambuja Cements, ACC for $10.5 bn
Adani Group which belongs to Gautam Adani is set to acquire swiss multinational company Holcim's stake in Indian companies Ambuja Cements and its subsidiary ACC for $10.5 bn (around Rs 81,361 crore), including the open offers.
The value for the Holcim stake and open offer consideration makes this the largest ever acquisition by Adani and India's largest-ever Mergers and Acquisitions (M&A) transaction in the infrastructure and materials space. "Our move into the cement business is yet another validation of our belief in our nation's growth story
Awards News
15. Cameroonian activist wins Wangari Maathai Forest Champions' Award 2022
Cameroon Activist, Cécile Ndjebet has won the 2022 Wangari Maathai Forest Champions Award in recognition of her outstanding contribution to preserving forests and improving the lives of people who depend on them.
This award celebrates Cécile Ndjebet's energy and dedication over three decades to promoting women's rights to land and forests. She has actively shown that women's participation in forest governance and preservation is fundamental to achieving sustainable forest management.
Ndjebet has tirelessly promoted the concept that women should be involved in forest management and have equal rights to forest land and resources – and that when they do, forests are better preserved and entire communities benefit.
Sports News
16. Highlights of the 2021 Summer Deaflympics
The 24th edition of 2021 Summer Deaflympics i.e. Caxias 2021, officially called the XXIV Summer Deaflympic Games, was an international multi-sport event held at Festa da Uva, Caxias do Sul, Brazil.
The International Committee of Sports for the Deaf (ICSD) is the main governing body responsible for the organisation of the Deaflympics and other World Deaf Championships.
The Motto of the event is "Sports comes from the our hearts".
The mascot of the Deaflympics is the Ring-tailed Coati – Nino, meaning priceless, worthy of appreciation, cheerful, happy, very lucky, and auspicious.
Total Medal Tally:
| | | |
| --- | --- | --- |
| Rank | Country  | Total |
| 1  | Ukraine | 138 (Gold- 62, Silver- 38, Bronze- 38) |
| 2   |  USA | 55 (Gold- 20, Silver- 11, Bronze- 24) |
| 3  | Iran | 40 (Gold- 14, Silver- 12, Bronze-14) |
| 9  | India | 17 (Gold- 8, Silver- 1, Bronze- 8) |
17. Italian Open 2022: Check the complete list of winners
World No.1 Serbia's Novak Djokovic has defeated Stefanos Tsitsipas to win the 79th edition of the Italian Open (Internazionali BNL d'Italia) in Rome and to capture the 38th ATP Masters 1000 crown.
Novak Djokovic became the fifth man in the Open Era to earn 1,000 match wins after defeating Casper Ruud in the semi-finals. In women's singles, Iga Swiatek has won the Italian Open title after defeating Ons Jabeur.
Here is the list of winners and runner-ups of the Italian Open finals:
| | | |
| --- | --- | --- |
| Category | Winner | Runner-up |
| Men's singles | Novak Djokovic (Serbia) | Stefanos Tsitsipas (Greece) |
| Women's singles | Iga Świątek (Poland) | Ons Jabeur (Tunisia) |
| Men's doubles | Nikola Mektić and Mate Pavić (Croatia) | John Isner (United States) & Diego Schwartzman (Argentina) |
| Women's doubles | Veronika Kudermetova and Anastasia Pavlyuchenkova (Russia) | Gabriela Dabrowski (Canada) & Giuliana Olmos (Mexico) |
18. South Korea won the Uber Cup 2022, defeating China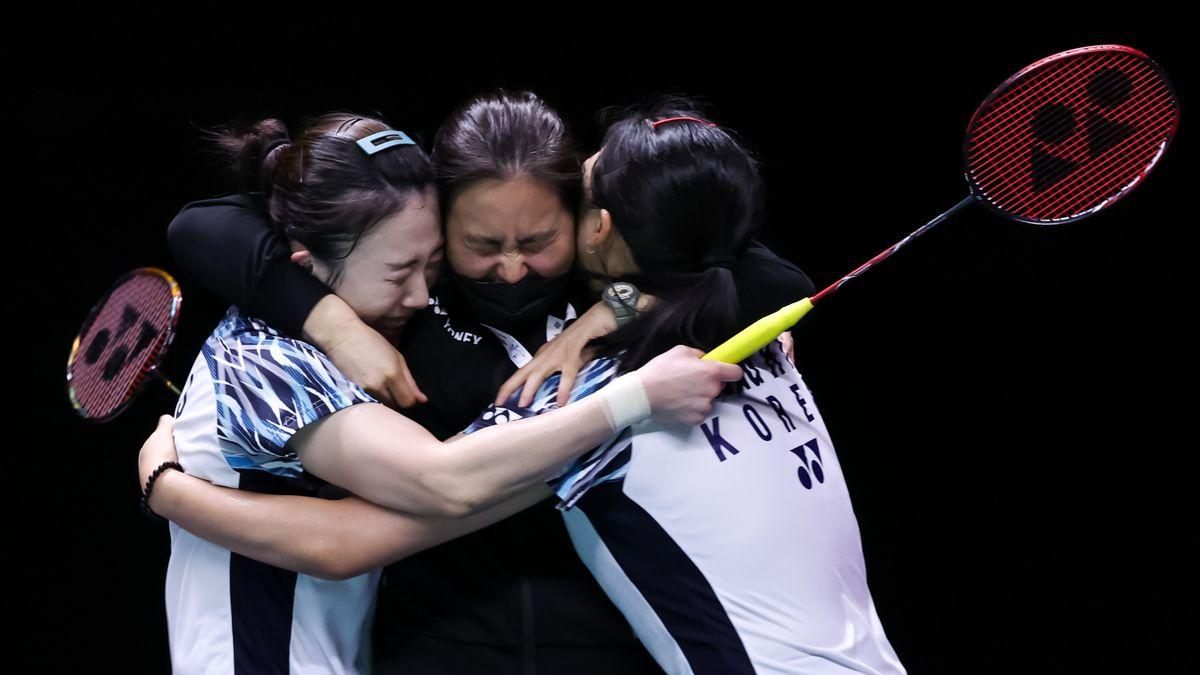 After a thrilling final at the Impact Arena in Bangkok, Thailand, Korea stunned defending champions China to capture their second Uber Cup title. Korea fought back from behind twice to deny China a record-extending 16th title in the famous team tournament in a tie that lasted close to 90 minutes apiece.
In the deciding singles match, Korea's 46th-ranked Sim Yu-jin faced China's 15th-ranked Wang Zhiyi, with the final knotted at 2-2. Sim, who turned 23, beat Wang 28-26, 18-21, 21-8 in an hour and 28-minute match.
After a surprising run in Bangkok, Korea won the Uber Cup for the first time in 12 years. The Asian giants beat India 5-0 to win their group, then defeated Denmark and Japan 3-0 in the quarter-finals and semi-finals, respectively.
Important Days
19. World Telecommunication and Information Society Day 2022
The World Telecommunication and Information Society Day (WTISD) is observed each year on 17th May to increase awareness of the benefits and opportunities that the Internet and other information and communication technologies (ICT) provide to nations, societies, and economies. It also hopes to raise awareness about how to close the digital divide.
Digital technologies for older persons and healthy ageing is the theme for World Telecommunication and Information Society Day this year.
The World Telecommunication Day was established in 1969 to commemorate the founding of the International Telecommunication Union on May 17, 1865.
20. World Hypertension Day 2022: 17th May 2022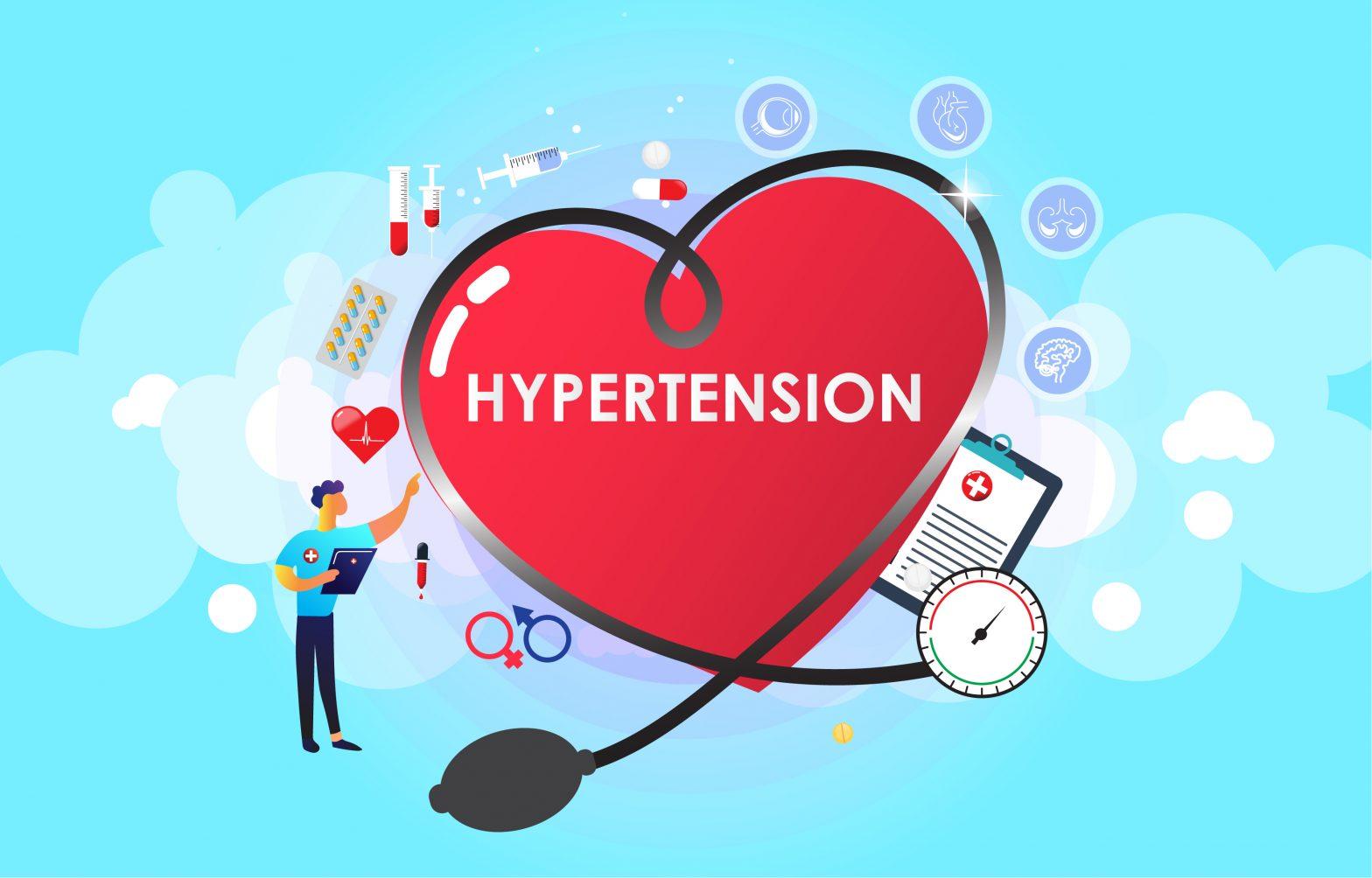 World Hypertension Day is observed every year on 17th May, to raise awareness and encourage hypertension prevention, detection, and treatment. The major risk factor for cardiovascular disease is high blood pressure and hypertension is known as the "Silent Killer".
The force produced by flowing blood on the walls of the body's arteries, or main blood vessels, is known as blood pressure. When blood pressure is excessively high, it is called hypertension.
Blood pressure is measured as a two-digit figure. When the heart contracts or beats, the first number (systolic) shows the pressure in blood vessels. The second number (diastolic) indicates the pressure in the arteries while the heart is at rest between beats.
The World Hypertension League (WHL), which is an umbrella organisation for 85 national hypertension societies and leagues, has recognised and inaugurated World Hypertension Day (WHD). The goal of the day was to raise hypertension awareness.
21. International Museum Day 2022 Observed on 18th May
International Museum Day (IMD) is celebrated every year on 18 May. This day is observed to highlight the importance of museums in any culture. Museums are an important means of cultural exchange, enrichment of cultures and development of mutual understanding, cooperation and peace among peoples.
This year, the theme for International Museum Day is 'The Power of Museums'. As per ICOM's website, the theme focuses on exploring the power of museums to achieve sustainability, to innovate on digitalisation and accessibility, and the power of community building through education.
The idea of having an International Museum Day first surfaced during a meeting called 'Crusade for Museums,' organised by ICOM in 1951. However, the resolution for International Museum Day was adopted during ICOM General Assembly in Moscow, in 1977.
Miscellaneous News
22. Prime Minister Narendra Modi attended the Shilanyas ceremony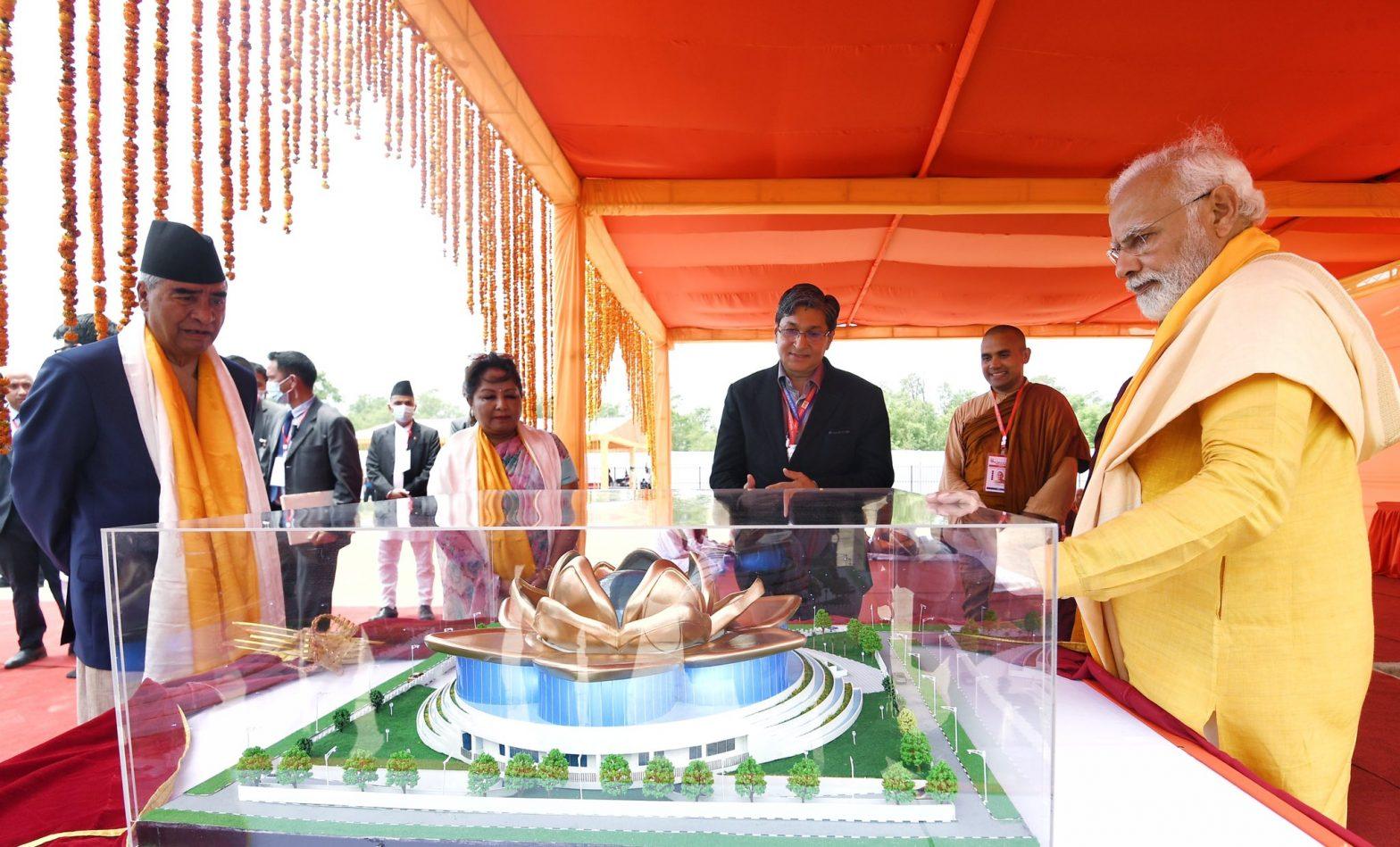 On the invitation of Nepal's Prime Minister, Shri Sher Bahadur Deuba, Prime Minister Shri Narendra Modi conducted an official visit to Lumbini, Nepal, coinciding with the auspicious event of Vaishakha Buddha Purnima. This was Shri Narendra Modi's fifth visit to Nepal as Prime Minister, and his first to Lumbini.
Both Prime Ministers paid a visit to the Mayadevi temple, which houses Lord Buddha's birthplace. The Prime Ministers paid donations and attended Buddhist ceremonies and prayers at the temple.
The Prime Ministers lighted lamps and paid a visit to the Ashoka Pillar, which contains the first epigraphic proof of Lumbini being the birthplace of Lord Buddha. They also watered the holy Bodhi tree that Prime Minister Modi presented to Nepal during his 2014 visit.
23. British Mountaineer Kenton Cool becomes first foreigner to scale Everest 16 times
A British climber Kenton Cool has scaled the world's highest mountain for the 16th time becoming the first foreign climber to make the most Mt Everest summits.
Kenton also holds a record of the first British mountaineer who climbed Mt Nuptse, Mt Everest and Mt Lhotse in a season in 2013.
Last year, Kenton had made it to the top of Mt Lhotse in less than 29 hours after scaling the world's highest peak. Previously, American climber Dave Hahn has climbed Mt Everest 15 times.
According to Iswari Poudel, Managing Director at Himalayan Guides Nepal Pvt Ltd, Kenton Cool from Gloucestershire, South West England, also broke his own British record for the most summits of the world's highest peak.
18th May | Current Affairs 2022 | Current Affairs Today | Current Affairs by Ashish Gautam
Click Here to Register for Bank Exams 2021 Preparation Material
Visit Achieversadda.com and participate in discussions with other aspirants and achievers. Get answers to your queries and connect with others on Achieversadda.com

All the Best BA'ians for the Bank exam!