Here is the daily GK update of 18th June 2020 covering the following news headlines: AIIB, World Economic Forum, Composite Regional Centre, Karur Vysya Bank, Maruti Suzuki.
Daily GK updates are incorporated with the important news that made the current affairs headlines for banking or other competitive exams. Daily GK Update is the complete bag of the important news that held all day long. One should have complete knowledge about the banking terms, current affairs news, etc. So, here is the GK update of 18th June 2020 to help you prepare the Current affairs part. After reading this section, you can successfully attempt Current Affairs Quiz.

National News
1. India elected as non-permanent member of UN Security Council
India has been elected as the non-permanent member of the United Nations Security Council. India has won the election for a two-year term after winning 184 votes in the 193-member General Assembly. India won the non-permanent seat from the Asia-Pacific category for the 2021-22 term which will begin on 1st January 2021. Ireland, Mexico and Norway also won the Security Council elections along with India. The United Nations high-table comprises of five permanent members and 10 non-permanent members.
Important takeaways for all competitive exams:
India's Permanent Representative to the United Nations: T S Tirumurti.
2. AIIB approves $750 million loan for India's Covid-19 response
Asian Infrastructure Investment Bank (AIIB) has affirmed a USD 750 million (around Rs 5,714 crore) loan to India to enable the legislature to fortify its fight against the antagonistic effect of COVID-19 on poor and vulnerable households.
Important takeaways for all competitive exams:
Headquarters of AIIB: Beijing, China.
President of AIIB: Jin Liqun.
3. Two Indian firms in WEF's 2020 Technology Pioneers
World Economic Forum (WEF) has announced its 2020 cohort of Technology Pioneers. WEF has unveiled 100 new tech firms awardees which are leaders in carbon capture, alternative meat and circular economies, while some of them aims to address food security, financial access etc. The 20th cohort of Technology Pioneers comprised 2 Indian firms namely: ZestMoney and Stellapps. These firms which featured in the list, will be invited to participate at World Economic Forum workshops, events as well as high-level discussions throughout their two years in the community.
State News
4. "Composite Regional Centre for PwDs" inaugurated in Ranchi
"Composite Regional Centre (CRC) for Skill Development, Rehabilitation and Employment of Persons with Disabilities (PwDs)" has been inaugurated in Ranchi, Jharkhand. The centre was inaugurated by Union Minister of Social Justice and Empowerment, Thaawarchand Gehlot, and Union Minister for Tribal Affairs, Arjun Munda. This is the 21st Composite Regional Centre (CRC) which will serve to fulfil the needs of Persons with Disabilities in Jharkhand.
Important takeaways for all competitive exams:
Chief Minister of Jharkhand: Hemant Soren; Governor: Droupadi Murmu.
Appointments
5. Justice DK Jain gets 1-year extension as BCCI ombudsman
Former Supreme Court judge, D K Jain gets one-year extension from Board of Control for Cricket in India (BCCI) as ethics officer and ombudsman. Jain was appointed by the Supreme Court in February 2019 as BCCI's first-ever ombudsman. He was later given the additional role of an ethics officer. His term had ended on February 29 this year but his contract was renewed.
Important takeaways for all competitive exams:
BCCI President: Sourav Ganguly; Headquarter of BCCI: Mumbai.
Agreements 
6. Maruti Suzuki partners with Karur Vysya Bank for flexible financing
Maruti Suzuki India (MSI) has collaborated with Karur Vysya Bank to offer simpler and flexible financing plans for new clients. Through the association with the bank, the company is trying to offer imminent purchasers exceptional plan of up to 100 per cent on-road funding with six months holiday period on all models, except van EECO, loans for both salaried and self-employed customers and repayment period up to 84 months.
Important takeaways for all competitive exams:
Maruti Suzuki CEO: Kenichi Ayukawa.
Maruti Suzuki Headquarters: New Delhi.
Karur Vysya Bank Headquarters: Karur, Tamil Nadu.
Karur Vysya Bank CEO: P. R. Seshadri.
Defence News
7. India to participate in Victory Day Parade of World War-II

India will send its Tri-Service contingent to take part in the 75th Victory Day Parade of World War II in Moscow, Russia. India will send its 75-member Tri-Service contingent as the Defence Minister of Russia has invited an Indian contingent to take part in the Victory Day Parade. Contingents of other countries are also expected to participate in the 75th Victory Day Parade of World War II in Moscow.
Important takeaways for all competitive exams:
President of Russia: Vladimir Putin; Capital: Moscow.
Schemes and Committees
8. GoI to launch "Garib Kalyan Rojgar Abhiyaan"
"Garib Kalyan Rojgar Abhiyaan" will be launched by the Government of India from Village Telihar, Block Beldaur of Khagaria District of Bihar. It is a massive rural public works scheme that will empower and offer livelihood opportunities to the returnee migrant workers as well as rural citizens. The programme will be joined by the villages across 116 districts in the six States through the Common Service Centres and Krishi Vigyan Kendras. The six states are: Uttar Pradesh, Madhya Pradesh, Rajasthan, Odisha, Jharkhand and Bihar.
Economy
9. Fitch Ratings retains India's sovereign rating at "BBB-"

Fitch Ratings has retained India's sovereign rating at the lowest investment grade of "BBB-", while the rating agency has revised downward its rating outlook for India to negative from stable. Fitch has cited increasing risk to the India's growth and debt outlook, as a reason for the above ratings. Although, the rating agency expects India's economic activity to contract by 5% in the fiscal year 2021 before rebounding by 9.5% in fiscal year 2022.
10. ADB forecasts Indian economy to contract 4% in FY21
The Asian Development Bank has projected Indian economy to contract by 4% in Fiscal Year 2021. Indian economy has been projected to contract, as businesses came to a standstill for more than two months due to the nationwide lockdown implemented to contain the COVID-19. The Asian Development Bank expects India's economy to recover in Fiscal Year 2022 with growth rate of 5%, as economic activity will get to its normal state gradually.
Important takeaways for all competitive exams:
President of Asian Development Bank: Masatsugu Asakawa.
Business News
11. HDFC ERGO partners with TropoGo to launch "Pay As You Fly" Insurance
HDFC ERGO General insurance firm has partnered with UK based tech firm TropoGo Limited to launch India's 1st 'Pay as you Fly' insurance for drone-owners in India. This policy, which can be offered on-demand to commercial drone owners and operators, give life assurance for Third Party Liability Claims.
Important takeaways for all competitive exams:
HDFC ERGO General Insurance MD & CEO: Ritesh Kumar.
HDFC ERGO General insurance Headquarters: Mumbai, Maharashtra.
Sports News
12. Bahrain to host 4th Asian Youth Para Games 2021
The Asian Paralympic Committee (APC) has announced that the 4th edition of Asian Youth Para Games to be held in Bahrain in December 2021. Around 800 athletes under 20 years aged are expected to compete in nine sports: athletics, badminton, boccia, goalball, para taekwondo, powerlifting, swimming, table tennis and wheelchair basketball. The event is being organised in conjunction with the National Paralympic Committee (NPC) of Bahrain with the support of the government.
Important takeaways for all competitive exams:
Chairman of the Bahrain Paralympic Committee: Shaikh Mohammed bin Duaij Al Khalifa.
King of Bahrain: Hamad bin Isa Al Khalifa;
Capital of Bahrain: Manama; Currency of Bahrain: Bahraini Dinar.
Important News
13. Sustainable Gastronomy Day: 18th June
Sustainable Gastronomy Day is observed globally on 18th June every year. This day is observed to acknowledge gastronomy as a cultural expression related to nature as well as the cultural diversity of the world. It also reaffirms that each one culture and civilizations are contributors and crucial enablers of sustainable development throughout the planet.
Obituaries News
14. Former Goa Minister Achyut Usgaonkar passes away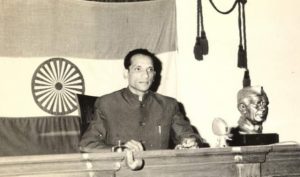 Former Goa minister, Achyut Kashinath Sinai Usgaonkar passed away. He was represented Pale constituency in the then Goa, Daman and Diu legislative assembly. He was one of the leader of Maharashtrawadi Gomantak Party (MGP), the most established local outfit in Goa.  He served as a cabinet minister from August 13, 1977, to April 27, 1979, in the then Shashikala Kakodkar government of Goa, Daman and Diu.
Miscellaneous News
15. Vivendi partners with Ricky Kej for "My Earth Concert for Kids"
French integrated content, media and communications group, Vivendi has partnered with Grammy winner Ricky Kej for "My Earth Concert for Kids". Ricky Kej is an Indo-American composer, music producer and environmentalist. The event will be live-streamed and broadcast globally on World Music Day, June 21. Vivendi brings forth this event with the support United Nations International Children's Emergency Fund (UNICEF) and other International Bodies like WWF, UN Climate Change, Earth Day Org, 50 Years Earth Day 2020.
Important takeaways for all competitive exams:
UNICEF Headquarters:

New York, United States.

Executive Director of UNICEF:

Henrietta H. Fore.

UNICEF Founded:

11 December 1946.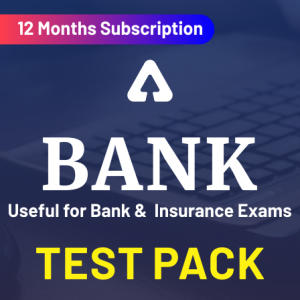 Watch Video Current Affairs show of 18th June 2020
Visit Achieversadda.com and participate in discussions with other aspirants and achievers. Get answers to your queries and connect with others on Achieversadda.com
All the Best BA'ians for RBI Assistant Mains!