Here is the daily GK update of 19th and 20th July 2020 covering the following news headlines: Mars, G20, ICAT, World Chess Day, PM SVANidhi, Uttar Pradesh.
Daily GK updates are incorporated with the important news that made the current affairs headlines for banking or other competitive exams. Daily GK Update is the complete bag of the important news that held all day long. One should have complete knowledge about the banking terms, current affairs news, etc. So, here is the GK update of 19th and 20th July 2020 to help you prepare the Current affairs part. After reading this section, you can successfully attempt Current Affairs Quiz.

National News
1. ICAT launches an e-portal "ASPIRE"
International Centre for Automotive Technology (ICAT) has launched an e-Portal named "Automobile Solutions Portal for Industry, Research & Education (ASPIRE)".
ASPIRE has been launched to improve the technological capability of Indian automotive sector with the help of exchange of knowledge & expertise, to make them self reliant and to enable the growth of automobile sector including overall socio-economic progress of the country.
ASPIRE will act as an one stop solution and will enable the Indian auto industry, R&D institutions and academia to come together for R&D, technology development, expert opinions etc. on issues involving technology advancements.
International News
2. United Arab Emirates launches "Hope" mission to "Mars"
A mission titled as "Hope" has been launched to "Mars" by the United Arab Emirates.
With this mission, UAE aims to provide a complete picture of the Martian atmosphere

for the first time, studying daily and seasonal changes.

An unmanned "Hope" Probe

blasted off

from

Japan's Tanegashima Space Center

at 1:58 a.m. (UAE time) for a seven-month journey to the red planet and is expected to

enter Mars orbit by February 2021,

which also marks the 50th anniversary of the unification of the UAE, an alliance of seven emirates.

The journey of "Hope" would be tracked by the Mohammed Bin Rashid Space Centre (MBRSC) in Dubai.

The Hope probe

constitutes three different instruments namely an

imager

and two

spectrometers.

The "Imager" will facilitate detailed images of the planet's surface while all three will provide data to the scientists in order to track what ingredients are located where in the atmosphere of Mars.

The probe will not land on the Red Planet, but instead

orbit it for a whole Martian year i.e. for 687 days

.

The "Hope" mission to "Mars", also called Emirates Mars Mission

costed

$200 million

and is UAE's first foray into interplanetary exploration.
Important takeaways for all competitive exams:
President of UAE: Sheikh Khalifa bin Zayed Al Nahyan.
Capital of UAE: Abu Dhabi; Currency: United Arab Emirates dirham.
States News
3. UP Govt launches "Navin Rojgar Chhatri Yojana" for SCs
Uttar Pradesh government has launched "Navin Rojgar Chhatri Yojana" for all-round development of the Scheduled Castes.
UP Chief Minister Yogi Adityanath transferred financial assistance of 17.42 crore online to 3,484 people under the 'Pandit Deendayal Upadhyay Swarojgar Yojana' and interacted with some beneficiaries from Rae Bareli, Gorakhpur, Basti, Meerut, Azamgarh and Moradabad districts through video conferencing.
The state government has extended the financial help to make people self-dependent.
Important takeaways for all competitive exams:
Chief Minister of Uttar Pradesh: Yogi Aditya Nath; Governor: Anandiben Patel.
Awards & Rewards
4. Morissana Kouyate & Marianna Vardinoyannis wins 2020 Nelson Mandela Prize
Guinean doctor Morissana Kouyate and Marianna Vardinoyannis of Greece have been announced as the winners of the 2020 Nelson Mandela Prize.
Kouyaté is a leading figure in efforts to end violence against women in Africa, including Female Genital Mutilation (FGM).
Vardinoyannis has been involved in the fight against childhood cancer for some 30 years

.

The Nelson Mandela Prize is awarded in every five years to recognize those who dedicate their lives to the service of humanity, by promoting the purposes and principles of the United Nations, while honouring Nelson Mandela's life, and legacy of reconciliation, political transition, and social transformation.
The Mandela Prize was established by a UN General Assembly resolution in June 2014.
Important takeaways for all competitive exams:
The United Nations observes 18 July every year as Nelson Mandela International Day.
Summits & Conferences
5. Finance Minister attends 3rd G20 FMCBG Meet
The 3rd G20 Finance Ministers and Central Bank Governors (FMCBG) meeting was held under the Saudi Arabian Presidency .
India was represented by Union Minister for Finance & Corporate Affairs Nirmala Sitharaman in the meeting.
During the meet, the participants deliberated on the global economic outlook amid evolving COVID-19 pandemic crisis along with other G20 Finance Track priorities for the year 2020.
During the Finance Ministers and Central Bank Governors meet, Nirmala Sitharaman highlighted the measures taken by India to fight the COVID-19 pandemic such as direct benefit transfers, special support to agriculture and MSME sectors, rural employment guarantee measures etc.
Important takeaways for all competitive exams:
The Group of Twenty (G20) is the premier forum for international economic cooperation which brings together the leaders of both developed and developing countries from every continent. ​
The members of the G20 group are Argentina, Australia, Brazil, Canada, China, France, Germany, India, Indonesia, Italy, Japan, Mexico, Russia, Saudi Arabia, South Africa, ​Republic o​f Korea, Turkey, the United Kingdom, the United States and the European Union (EU)​.
Sports News
6. Germany forward & World Cup winner Andre Schurrle retires
The Germany forward player & World Cup winner, Andre Schurrle has announced retirement from the sport.
Schurrle helped his country to win the 2014 FIFA World Cup.
Schurrle represented Germany in 57 matches, scoring 22 goals. He also played for Chelsea from 2013-15 and also won a Premier League winners medal in 2015.
7. Lewis Hamilton wins 2020 Hungarian Grand Prix
Lewis Hamilton won the Formula-1 Hungarian Grand Prix 2020 at Hungaroring, Mogyoród, Hungary.
Max Verstappen (Dutch-Red Bull) was second, followed by Valtteri Bottas (Mercedes- Finland) at the third spot.
Hungarian Grand Prix 2020 was the third race of the 2020 Formula One World Championship.
Important takeaways for all competitive exams:
Capital of Hungary: 

Budapest.

The currency of Hungary:

Hungarian forint.

President of Hungary:

Janos Ader.
Important Days
8. World Chess Day celebrated on 20 July
United Nations celebrates World Chess Day globally on 20 July every year.
World Chess Day day marks the date of the establishment of the International Chess Federation (FIDE) in Paris in 1924. It also provides an important platform to foster, dialogue, solidarity and culture of peace along with recognizing the instrumental role played by the FIDE in supporting international cooperation for chess activity and aiming to improve friendly harmony among all peoples of the world.
To celebrate the International Chess Day 2020 top chess personalities will participate in a high-level virtual event "Chess for Recovering Better".
Chess is one of the most ancient, intellectual and cultural games which encourages fairness, inclusion and mutual respect, and noting in this regard that it can contribute to an atmosphere of tolerance and understanding among peoples and nations.
Important takeaways for all competitive exams:
Secretary-General of United Nations: António Guterres.
President of International Chess Federation (FIDE): Arkady Dvorkovich.
Obituaries News
9. Civil rights leader Cordy Tindell Vivian passes away
A civil rights veteran, The Rev Cordy Tindell Vivian who worked alongside the Rev Martin Luther King Jr, passed away.
Vivian led the Southern Christian Leadership Conference (SCLC) and became its interim president in 2012. He also helped in organizing the Freedom Rides to integrate buses across the south and trained waves of activists in non-violent protest.
Vivian was honored

by the Barack Obama with the

presidential medal of freedom

in

2013.

Vivian also played an instrumental role in passing of the the Voting Rights Act when he tried to register Black voters in Selma, Alabama, that sparked hundreds, then thousands, to march across the Edmund G Pettus bridge.
10. Eminent mathematician C S Seshadri passes away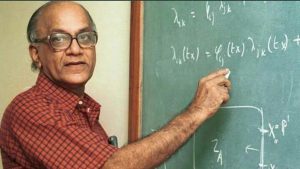 Eminent Indian mathematician of the post-Independence era, Professor C S Seshadri, passed away. He was the founder and Director-Emeritus of the Chennai Mathematical Institute, an institute for the study of mathematics in India.
Prof. Seshadri is known for his work in algebraic geometry.

The

Seshadri constant

(in algebraic geometry) is named after him. He was a recipient of country's third-highest civilian honour,

Padma Bhushan in 2009.
11. Bollywood Filmmaker Rajat Mukherjee passes away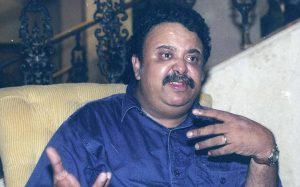 Bollywood director Rajat Mukherjee passed away. He was known for directing films like Pyaar Tune Kya Kiya which was released in 2001 and Road starring Vivek Oberoi and Antara Mali which was released in 2002.
Miscellaneous News
12. Mobile App of "PM Street Vendor's AtmaNirbhar Nidhi" launched
The mobile application of PM Street Vendor's AtmaNirbhar Nidhi (PM SVANidhi) has been launched to offer user friendly digital interface to the Lending Institutions (LIs) as well as to their field functionaries in order to source and process loan applications to the street vendors under the scheme.
The launch of the mobile app is a step towards boosting the use of digital technology and will ensure maximum coverage of the scheme.
The mobile app will promote paper-less digital accessing

of

micro-credit

facilities by the

Street Vendors

and will give impetus to the implementation strategy of the PM SVANidhi scheme.

The application have various features such as vendor search in the survey data, e-KYC of applicants, processing of applications, as well as real time monitoring.

Ministry of Housing and Urban Affairs launched the PM SVANidhi scheme to provide affordable Working Capital loan

to

street vendors

in order to enable them resume their livelihoods that have been adversely affected due to COVID-19 lockdown.
Important takeaways for all competitive exams:
Minister of State (I/C) for Housing and Urban Affairs: Hardeep Singh Puri.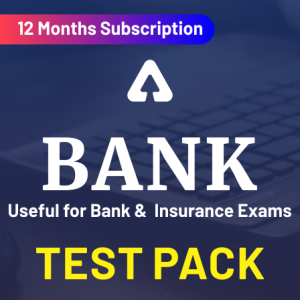 19 & 20 July 2020 Current Affairs | Current Affairs Today | Daily Current Affairs 2020
Visit Achieversadda.com and participate in discussions with other aspirants and achievers. Get answers to your queries and connect with others on Achieversadda.com

All the Best BA'ians for RBI Assistant Mains!