Daily GK updates are incorporated with the important news that made the current affairs headlines for banking or other competitive exams. Daily GK Update is the complete bag of the important news that is held all day long. One should have complete knowledge about banking terms, current affairs news, etc. So, here is the GK update of the 23rd, 24th and 25th April 2022 to help you prepare the Current affairs part. After reading this section, you can successfully attempt Current Affairs Quiz.
Here is the Daily GK Update of the 23rd, 24th and 25th April 2022 covering the following news headlines: World Malaria Day, National Panchayati Raj Day, World Book and Copyright Day, Wisden Almanack, PRSI Award.
Top 18 Daily GK Updates: National & International News 
Here is providing below the top 18 important Daily General Knowledge 2022 updates with national & international news.
National News
1. Rajiv Kumar, Niti Aayog's vice chairman resigns from his post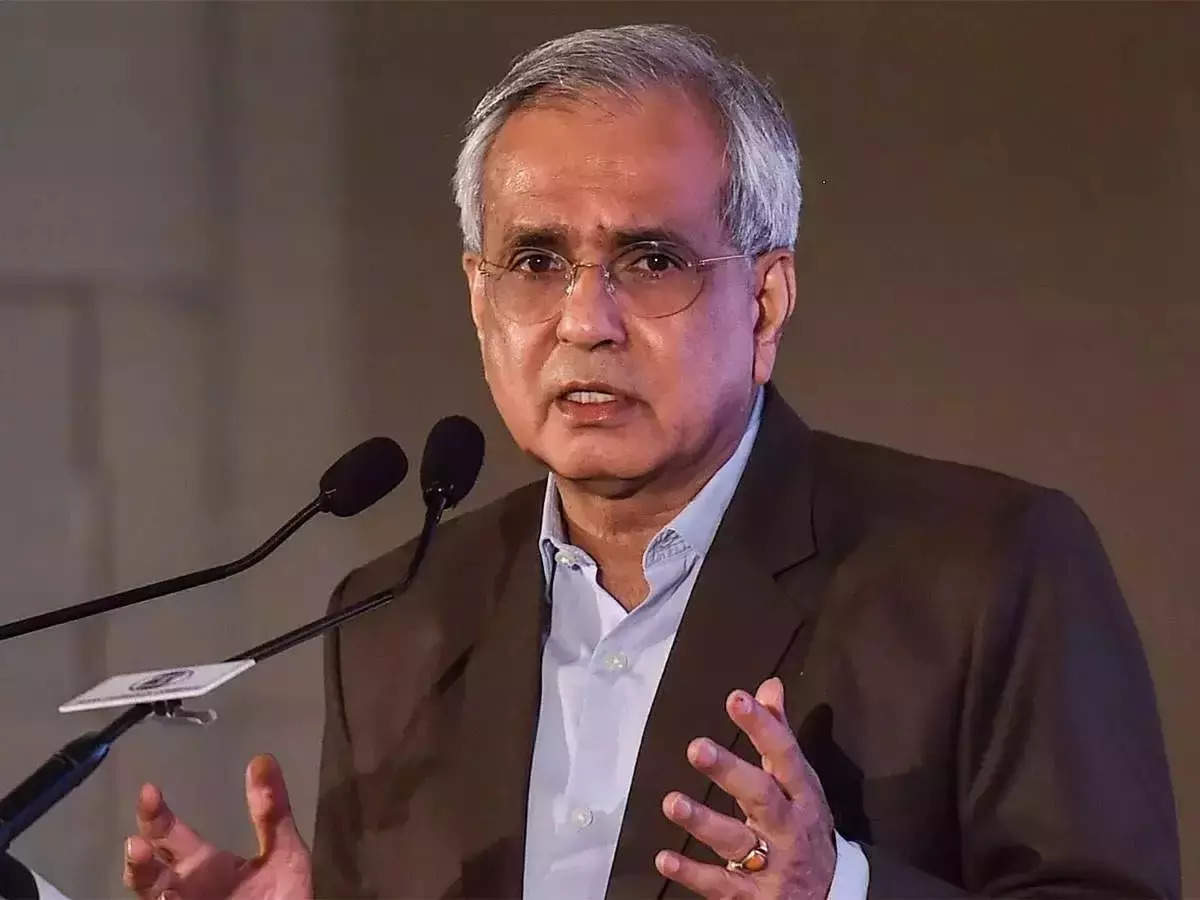 The government-run organisation, Niti Aayog's Vice Chairperson, Rajiv Kumar has resigned due to a government order. Suman Bery, an economist, will take over as the new head of the planning agency. 
The government has authorised Rajiv Kumar's resignation and Suman Bery's appointment, according to an order issued by the Cabinet Appointments Committee. Rajiv Kumar will be relieved of his duties, according to the ruling.
The reason for Rajiv Kumar's resignation was not stated in the order.
After Arvind Panagariya resigned from the job in August 2017 to return to academia, Rajiv Kumar, an economist, was named vice chairman of the Niti Aayog.
He also served on the Prime Minister's Economic Advisory Council, the Statistical Commission, and the Technical Advisory Committee on Monetary Policy of the Reserve Bank of India.
International News
2. Cyber defence exercises called Locked Shields were conducted by NATO in Estonia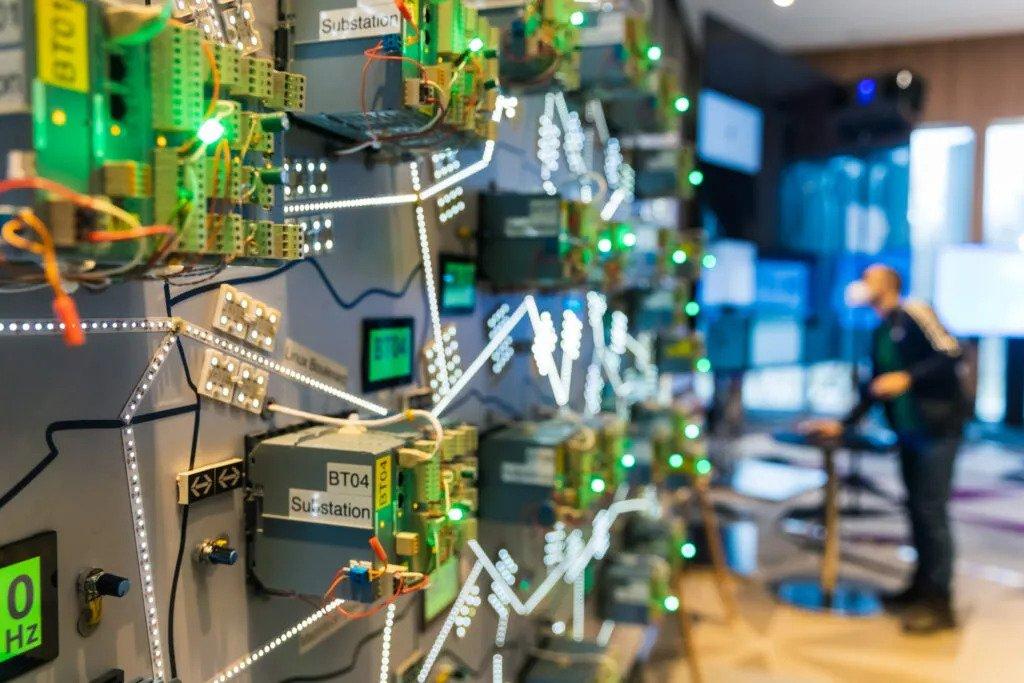 A cyber organisation recognised by the North Atlantic Treaty Organisation will undertake the world's largest and most complicated "live-fire" cyber defence drills. The biennial Locked Shields event, according to the NATO Cooperative Cyber Defence Centre of Excellence in Estonia, is designed to improve the skills of cybersecurity experts protecting national IT systems and vital infrastructure against real-time attacks.
The participants are sent to help a fake country deal with a massive cyberattack.
Over 2,000 people from 32 countries, including Ukraine, are expected to take part in the event.
The Locked Shields event this year takes place in the midst of the ongoing war in Ukraine, in which hacking has played a steady, albeit minor, role in Russia's invasion. Hackers linked to the Russian government have been accused of assaulting Ukrainian government offices and attempting to break into the power infrastructure.
3. Russia test-fired the "RS-28 SARMAT," world's "most powerful" nuclear-capable intercontinental ballistic missile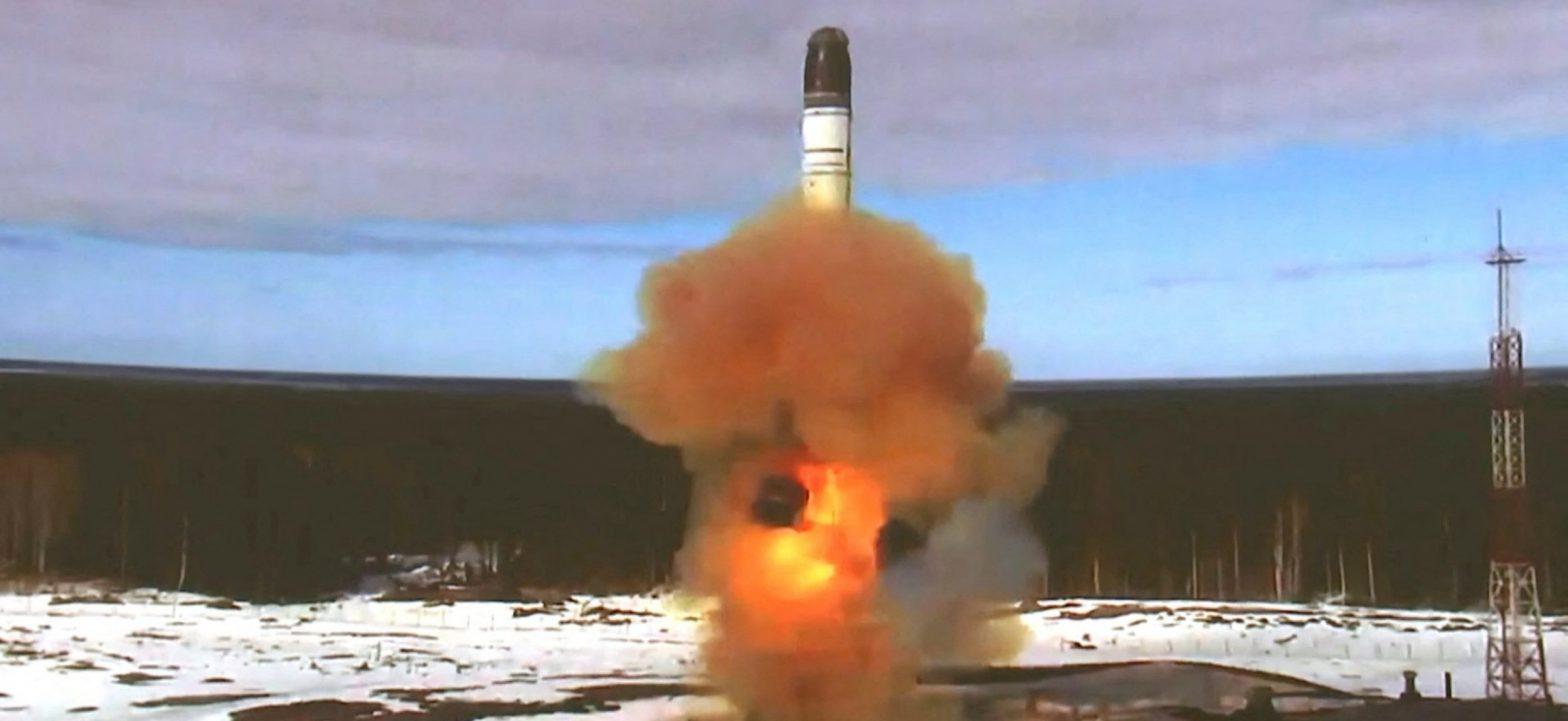 Russian President Vladimir Putin said that his military had successfully test-fired an intercontinental ballistic missile capable of carrying a big nuclear payload, but the Pentagon said the missile did not pose a substantial danger to the US. Russia's most powerful ICBM is the RS-28 Sarmat, dubbed "Satan 2" by NATO.
It is a super-heavy, thermonuclear-armed intercontinental-range ballistic missile.
The Sarmat was supposed to take the place of the Soviet-built Voevoda, which had three warheads and was designed in 1962.
The Sarmat weighs 200 metric tonnes (220 tonnes) and has a longer range, allowing it to fly across the North and South poles and strike targets anywhere on the planet.
The Sarmat, carries a greater number of more potent nuclear warheads.
States News
4. Maharashtra is first state in India to launch a bus service with a totally digital ticketing system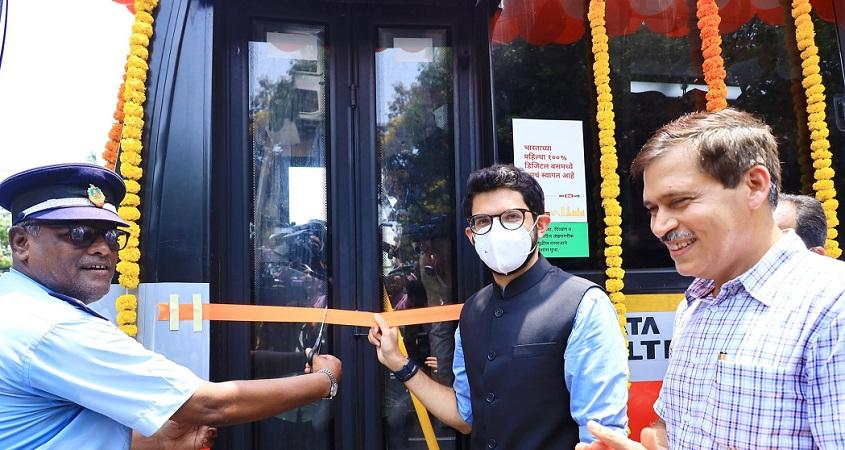 Maharashtra State Environment Minister Aditya Thackeray inaugurated the tap-in tap-out service on the Gateway of India to Churchgate route in an effort to make commuting across Mumbai easier. Aditya Thackeray stated during the event that Brihanmumbai Electricity Supply and Transport (BEST) is India's first fully digital bus service.
In a few days, all 10 buses on this route will be equipped with this technology, which will eventually be expanded to all 438 routes.
According to Lokesh Chandra, BEST's General Manager (GM), this is the country's first-ever 100 percent digital bus service, with the goal of increasing the digitalisation of the bus ticketing system.
It provides travellers with comfort and convenience because they can tap-in using their smart card or the 'Chalo' app on their cellphones.
If the tourist taps out using the app, they will receive a receipt on their phone, and if they used the smart card, they will be able to collect their ticket.
Appointments News
5. As Co-Chair, Ashwin Yardi, CEO of Capgemini India, joins the UNICEF YuWaah Board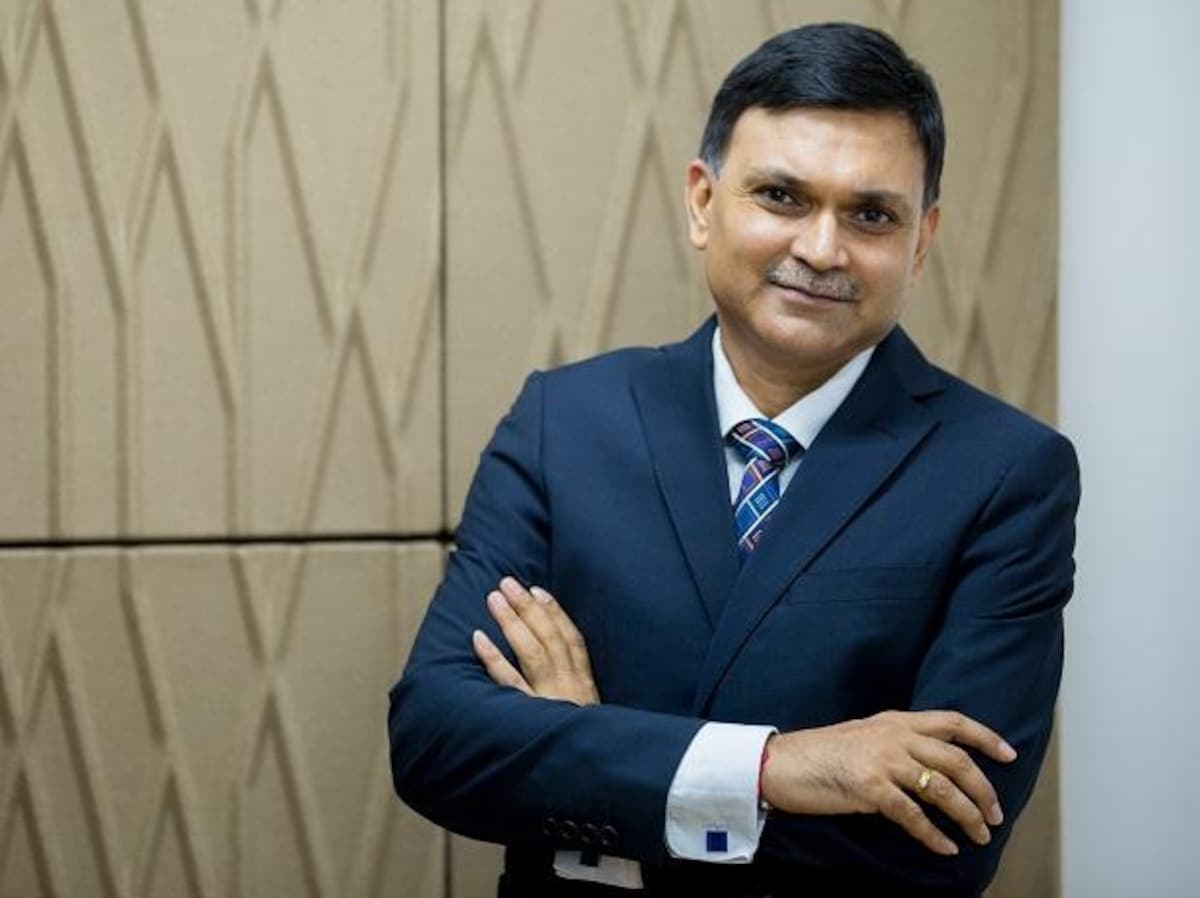 YuWaah (Generation Unlimited India) in India announced today that Ashwin Yardi, CEO of Capgemini in India, has joined the organisation, starting immediately, alongside Yasumasa Kimura, UNICEF Representative, as being the co -chair of the organisation.
The YuWaah Board would now serve as a decision-making body, with the majority of founding partners and board members providing time and resources to help the YuWaah Secretariat with money and functional expertise.
They will play a critical role in influencing YuWaah's long-term strategy and execution, as well as actively crafting shared-value partnerships with governments and the private sector to genuinely establish a collaborative platform.
YuWaah has set a lofty goal of enlisting 300 young people as changemakers. Bold strategies and quick actions will be required to achieve this goal.
The new YuWaah Board will work to provide the essential tools and assistance to youth in India, particularly those who are most marginalised, so that they can effectively traverse the challenges of the twenty-first century.
6. Babita Singh selected as new Global Peace Ambassador 2022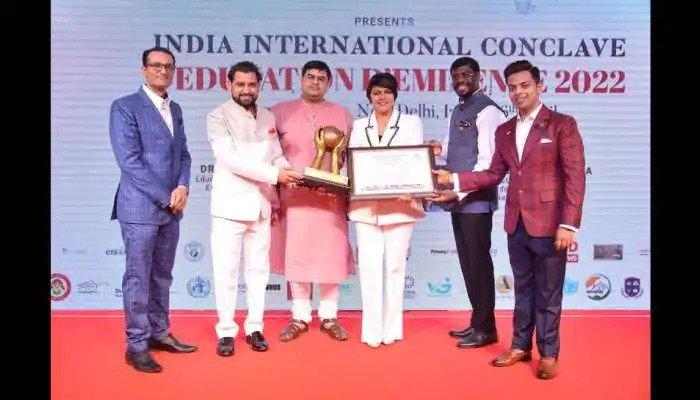 Babita Singh, a serial entrepreneur, was named a Global Peace Ambassador for her work in promoting peace through education, sports, art, culture, and diplomacy at the India International Conclave 2022, which was held in collaboration with the Asia Africa Consortium (AAC) in New Delhi.
Babita Singh has been awarded this honour because she is one of the very few people who have dedicated their lives to practises that promote Universal Moral Values, Interreligious cooperation, and International Harmony in accordance with the United Nations Human Rights Charter in order to improve the lives of billions of people around the world.
The bureaucrats, politicians, international keynote speakers, celebrity artists, diplomats, and ambassadors from ten other nations were all in attendees.
The conference was organised in collaboration with On Sky Global, the United Nations World Sports Alliance, the World Health Organization, CBSE, Primary Plus, George Washington University, and the Bangladesh Olympic Association, with support from CBSE, Primary Plus, George Washington University, and the Bangladesh Olympic Association.
The Asia Africa Consortium established the AAC-Global Peace Ambassador 2022 distinction, which is the highest honour bestowed by the Secretary General on a global citizen who promotes socioeconomic relations and sustainable growth between Asia and Africa in areas such as education, health, and trade.
Babita Singh has been given this accolade because she is one of the very few people who have committed their lives to practises that promote Universal Moral Values.
Agreements News
7. NIXI-CSC and Tripura signed MOU to set up International Data Centre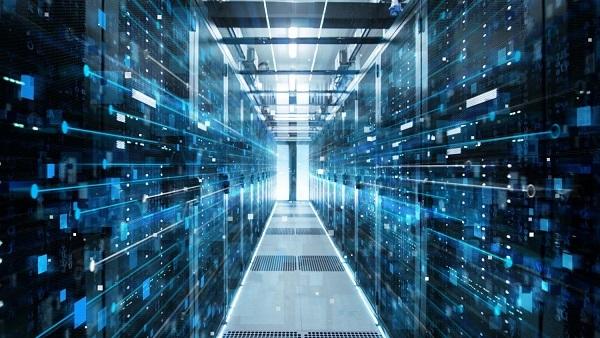 The Tripura state government has signed a Memorandum of Understanding (MoU) with the NIXI-CSC Data Services Centre to develop an international grade Data Centre in the state. To establish the projected Data Centre, the National Internet Exchange of India (NIXI) and CSE e-governance services Ltd have formed a joint venture called NIXI-CSC Data Services Centre.
On behalf of the state government, AK Bhattacharjee, in-charge director of the IT department, signed the MoU, while NIXI-CSC Data Services Centre CEO Anil Jain was the signatory.
The MOU signing event was also attended by IT Principal Secretary Puneet Agarwal and CK Dhar, the head of the National Informatics Centre (NIC).
The joint venture company will invest Rs 150 crore in the Data Centre, while the state government will simply supply space.
The NIXI-CSC Data Services Centre will begin operations in the next one or two months, despite the fact that it will take a year to turn the Data Centre to a world-class level.
Important Takeaways for All Competitive Exams:
Tripura is the third smallest state in India.
Agartala is the Capital of Tripura
Mizoram and Assam shares border with Tripura
8. Posoco ties up with IIT Delhi for research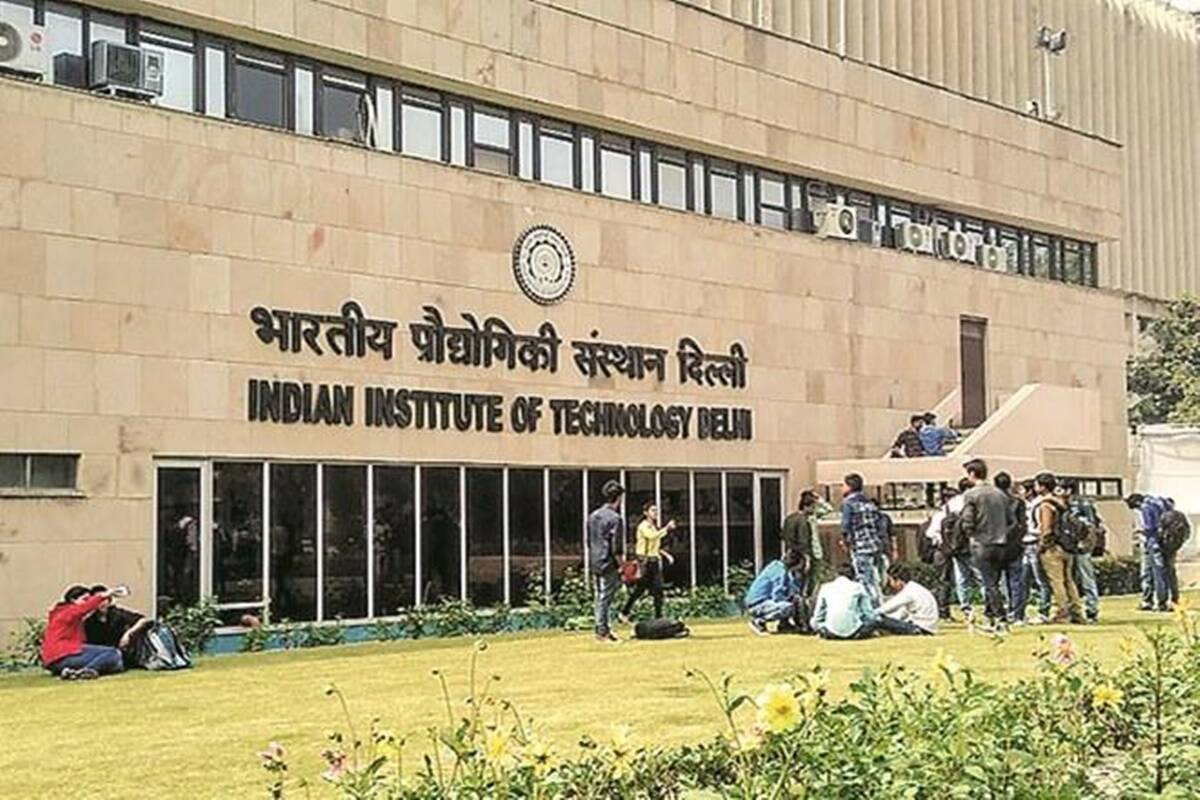 Power System Operation Corp. Ltd.'s (Posoco) Northern Regional Load Despatch Centre signed a memorandum of understanding with Indian Institute of Technology, Delhi (IIT Delhi) to encourage research on issues relating to India's power sector and strengthen interaction between academia and industry.
The partnership's goals are to improve academia-industry interaction with the goal of knowledge sharing and capacity building through collaboration, as well as to promote research on topics related to India's power sector, such as data sciences or data analytics, ancillary services for grid operations, short-term demand and RE forecasting using artificial intelligence and machine learning, dynamic security assessment, phasor measurement, and unit analytics, among others.
Posoco, a state-owned company, is in charge of the national energy grid's secure and integrated operations. The National Load Despatch Centre (NLDC) is one of five regional load despatch centres (RLDCs).
India wants to increase its focus on clean energy, with the government aiming for net-zero carbon emissions by 2070 and intermediate goals through 2030.
Economy News
9. India to give an additional $500 million in Fuel Aid to Sri Lanka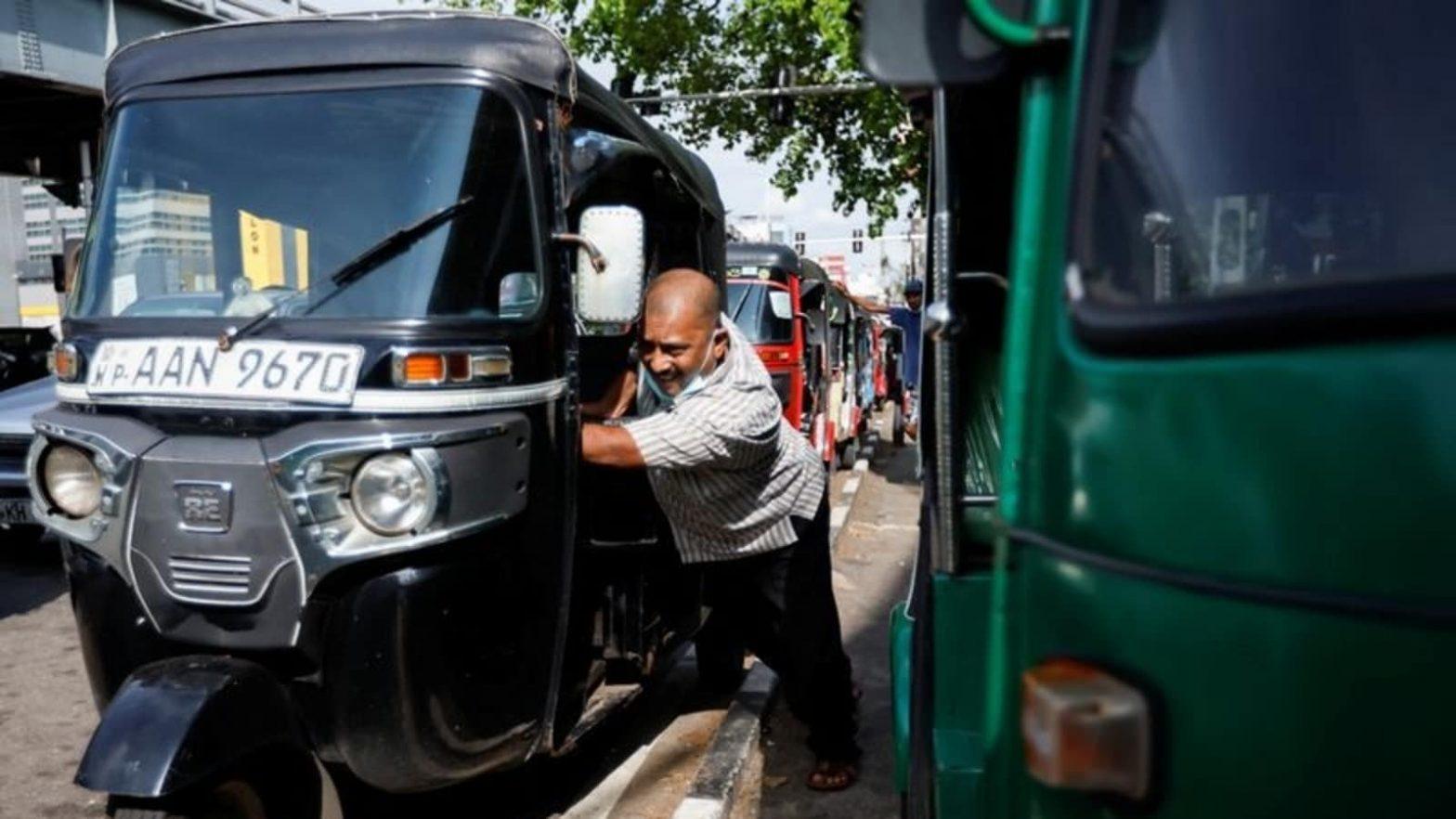 India will provide an additional $500 million in financial aid to help the Srilanka island nation buy fuel, and Bangladesh was willing to postpone $450 million in swap repayments to help Colombo.
This is the second $500 million in gasoline credit that India has given to a Sri Lankan government grappling with the country's greatest financial crisis in living memory.
After a shipment of 120,000 tonnes of diesel and 40,000 tonnes of gasoline earlier this month, the first line of credit was exhausted.
India has supplied approximately 400,000 tonnes of petroleum so far.
After fuel stockpiles were depleted, massive protests erupted.
AFP claimed that thousands of irate motorists torched tyres and blocked a major road leading into Colombo, citing police and local officials. The protests erupted after the state-run Ceylon Petroleum Corporation increased the price of 92 octane gasoline to LKR 338 per litre, an increase of LKR 84.
The CPC raised its prices for the second time this month.
The Lankan Indian oil giant raised its pricing for the fifth time in six months.
Bankings News
10. Dhanlaxmi Bank signed MoU with CBDT, CBIC for tax collection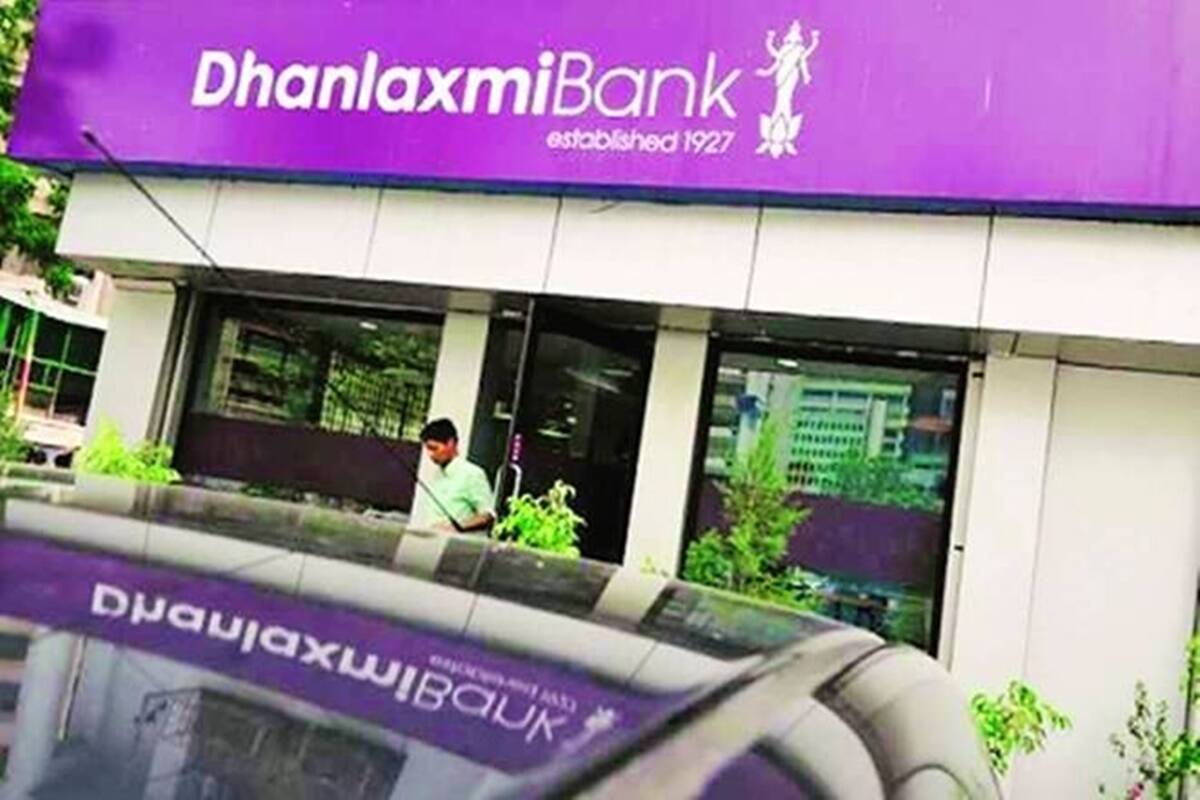 For the collection of taxes, Dhanlaxmi Bank has signed a memorandum of understanding with the Central Board of Direct Taxes (CBDT) and the Central Board of Indirect Taxes and Customs (CBIC).
Dhanlaxmi Bank said in a regulatory filing that the Reserve Bank of India (RBI) has authorised the bank to collect different taxes based on a recommendation from the Controller General of Accounts.
The technical integration required to implement the seamless flow of remittances from the bank's portal to the CBDT and CBIC portals will be implemented as soon as possible in order to give customers early access to the facilities.
The bank was empanelled as a 'Agency Bank' by the RBI in October, allowing it to handle general banking activity for the federal and state governments on their behalf.
It should be noted that RBI's General Manager D K Kashyap was appointed to the bank's board of directors for a two-year term in 2020.
To avoid any conflict of interest, the central bank normally does not appoint its nominee to the boards of private banks unless there are extraordinary circumstances.
Awards News
11. Indian-American Defense Expert Vivek Lall Selected for the 6th Entrepreneur Leadership Award 2022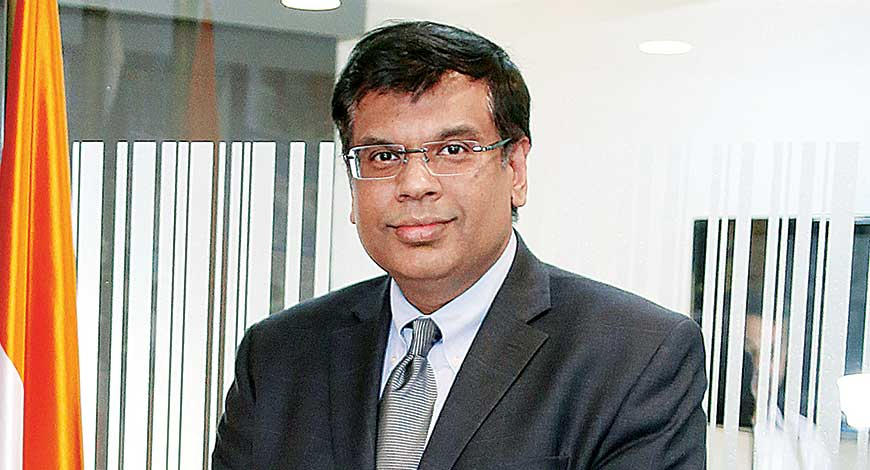 The Indo-American Chamber of Commerce has picked Indian-American chief executive of General Atomics Global Corporation Vivek Lall for the prestigious Entrepreneur Leadership Awards in appreciation of his contribution to the defence sector. The Indo-American Chamber of Commerce (IACC) was founded in 1968 and is the premier bi-lateral chamber for India-US commercial cooperation.
Lall, 53, has been chosen for the 'Global Leader in the Defence and Aviation Sector' award, which will be awarded online on Friday during an awards ceremony.
The event's chief guest will be Union Civil Aviation Minister Jyotiraditya Madhavrao ScIndia.
Lall, who has worked for Boeing, Lockheed Martin, and now General Atomics, has been recognised by Kentucky Governor Matt Bevin as a leader in the defence industry.
12. NMDC will be presented the PRSI Awards in 2022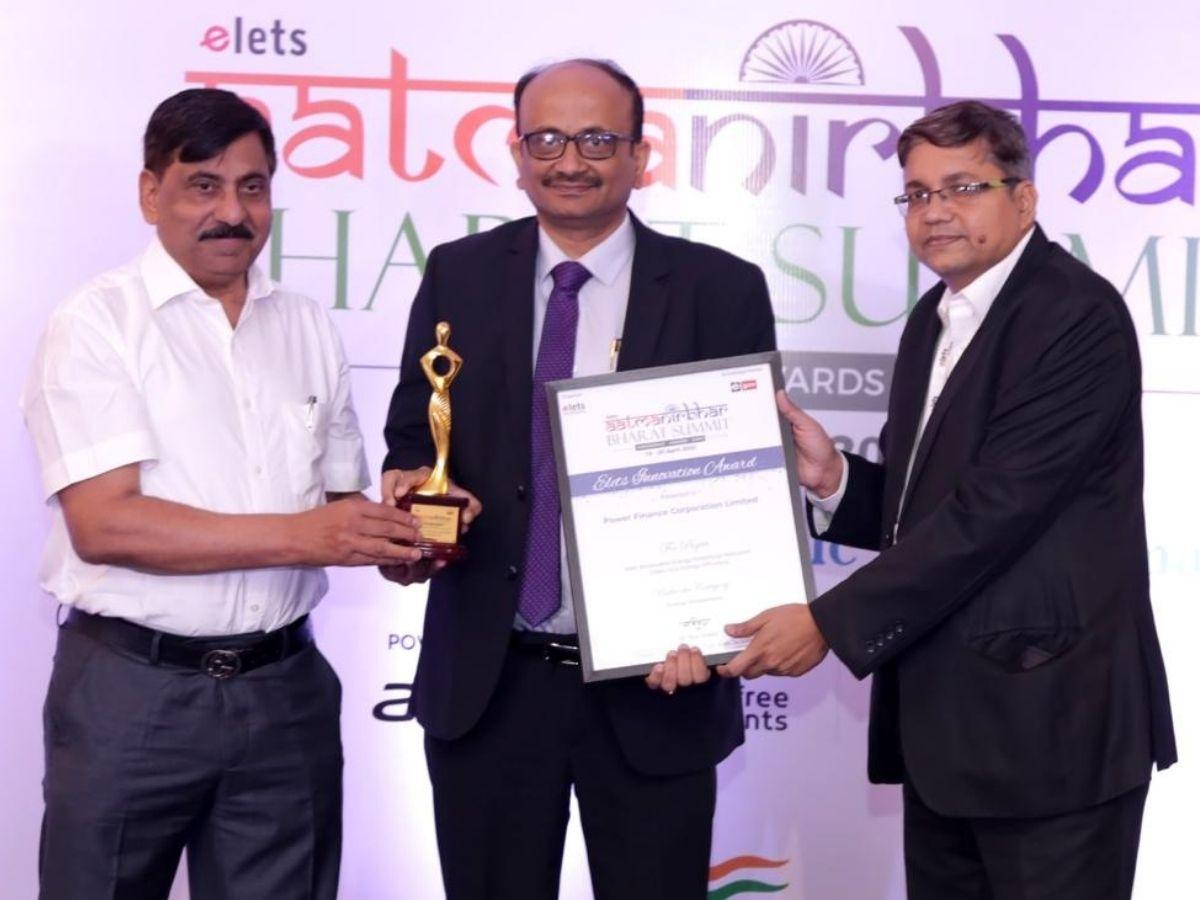 The National Mineral Development Corporation Ltd. (NMDC) swept the Public Relations Society of India's (PRSI) Public Relations Awards 2022, taking first place in four categories.
Shri V Srinivas Goud, Telangana Minister of Prohibition and Excise, Sports and Youth Services, Tourism and Culture, gave the award to NMDC's Shri Praveen Kumar, ED (Personnel) and Shri Ch. Srinivasa Rao, DGM (Corporate Communications) on behalf of the Navratna PSU.
On behalf of the Navratna PSU, Shri Srinivasa Rao, DGM (Corporate Communications), accepted the honours.
Sports News
13. Wisden Almanack named Rohit Sharma, Jasprit Bumrah amongst "Five Cricketers of the Year"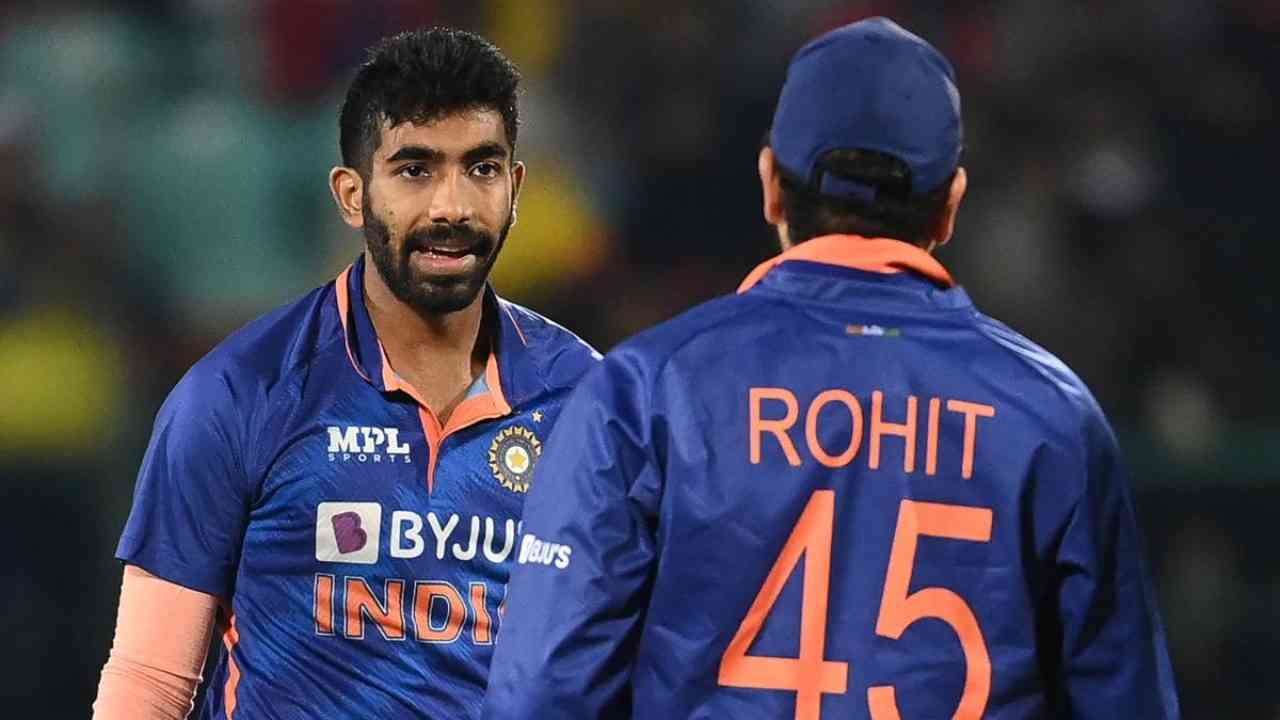 The Wisden Almanack has named India captain Rohit Sharma and bowler Jasprit Bumrah among the "Five Cricketers of the Year " for 2022. Rohit Sharma amassed 368 runs at an average of 52.57 in four Tests, completing an outstanding tour with a second-innings 127 at The Oval, his first Test century away from home.
Others that made the cut include England fast bowler Ollie Robinson, South African women's player Dane van Niekerk, and New Zealand opener Devon Conway.
Former England captain Joe Root has been crowned the World's Leading Cricketer, while South African Lizelle Lee has been named the World's Leading Woman Cricketer, and Pakistan's Mohammad Rizwan has been named the World's Leading T20 Cricketer.
Important Days
14. World Book and Copyright Day [UNESCO]: 23rd April 2022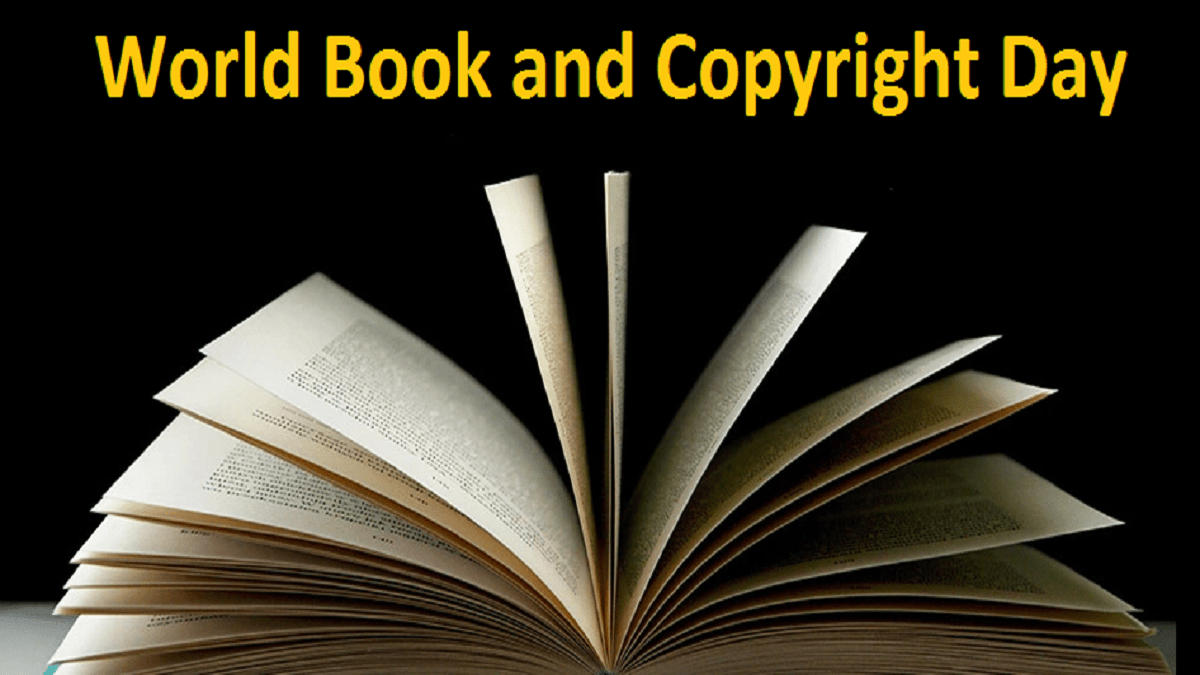 Every year on April 23, World Book and Copyright Day is observed to promote the love of reading. April 23 is significant in world literature because it commemorates the death on this date of prominent writers such as Miguel de Cervantes and William Shakespeare.
This date was an obvious option for UNESCO's General Conference, which was convened in Paris in 1995, to pay a worldwide tribute to books and authors on this day, urging everyone to read.
Books have long symbolised humanity's ability to conjure up worlds, both real and imagined, and to give voice to the diversity of human experience.
They provide far-reaching kinds of conversation between individuals beyond distance and time by allowing us to share ideas, receive information, and inspire admiration for diverse cultures.
Guadalajara, Mexico, will be the World Book Capital in 2022, with a year-long programme focusing on the role of books and reading in inspiring social change, combating violence, and cultivating a culture of peace.
On World Book and Copyright Day, UNESCO encourages its partners to spread the message that books can help people address current issues, grasp political and economic realities, and battle inequities and disinformation.
When it comes to educating younger generations, storytelling is a very successful strategy. Books are, without a doubt, essential vehicles for accessing, transmitting, and promoting education, science, culture, and information around the world.
15. English Language Day: 23rd April 2022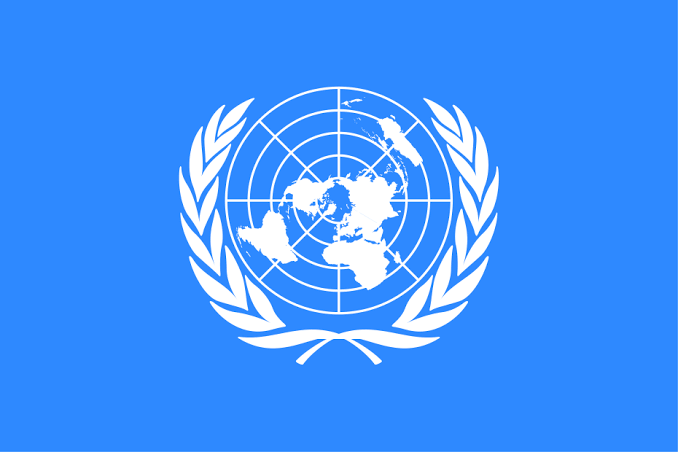 The United Nations launched Language Days in 2010 to promote equal usage of the organisation's six official languages and to celebrate multilingualism and cultural diversity.
Every year on April 23, the United Nations celebrates English Day.
The UN Department of Public Information created the event in 2010 to "celebrate multilingualism and cultural diversity, as well as promote equal use of all six official languages within the Organisation.
16. National Panchayati Raj Day 2022: 24th April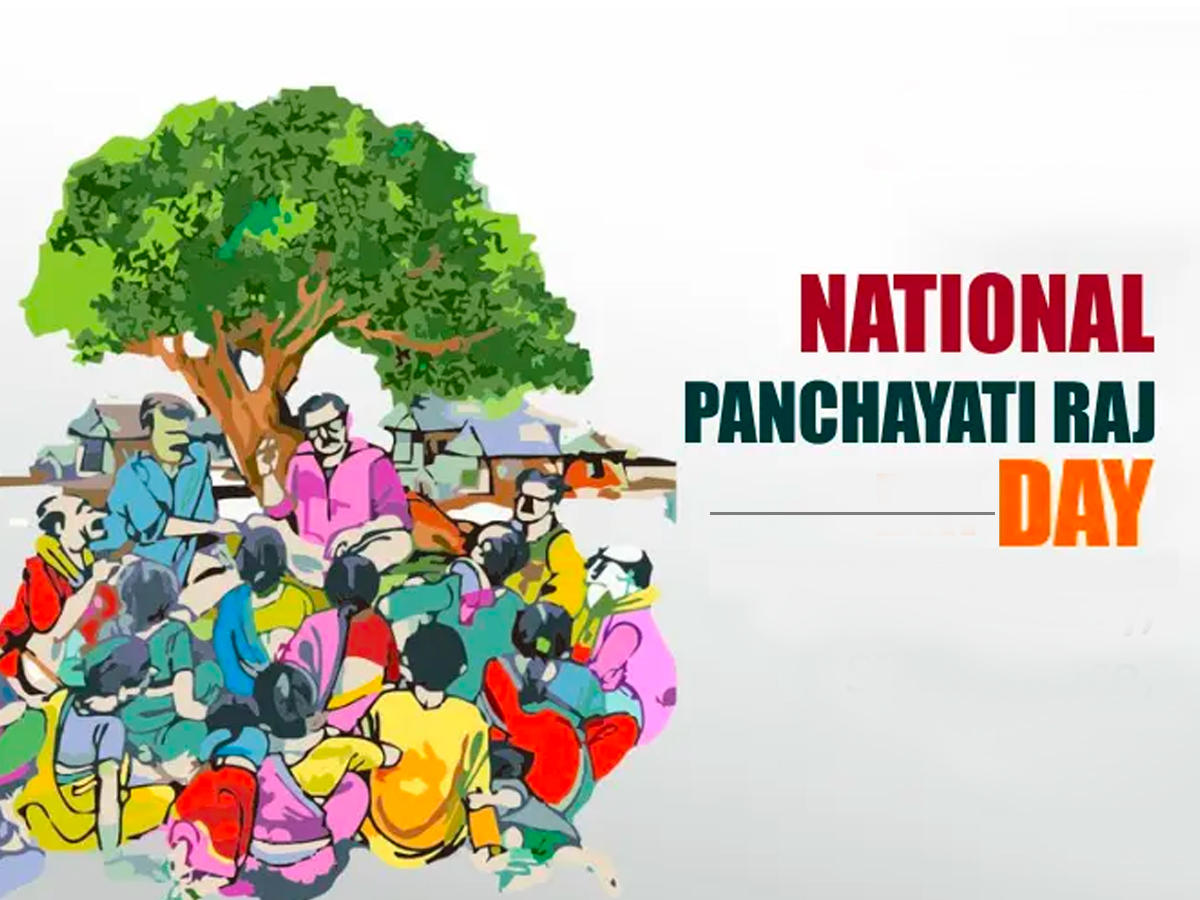 National Panchayati Raj Day is a national holiday in India that honours the Panchayati Raj system. Every year on April 24th, it is commemorated. The 73rd Constitutional Amendment Act, which was passed in 1992, is also commemorated on this day.
The Panchayati Raj system, which is one of the country's oldest governing organisations, governs about 6 lakh communities in India.
The day was initially observed in April 2010 to commemorate the decentralisation of power, which is considered one of India's most significant milestones. As Panchayati Raj Diwas 2022 approaches, we bring you additional information about the event's history, significance, and topic.
17. 25 April: World Malaria Day 2022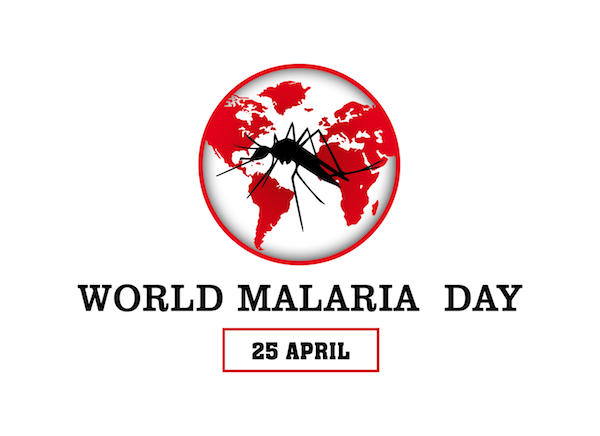 Every year on April 25th, World Malaria Day is commemorated to raise awareness about this life-threatening disease that continues to be a menace to humanity. Malaria affects over half of the world's population, with the chances of people living in poor nations catching the disease being substantially higher.
The day grew out of African Malaria Day. Since 2001, African governments have observed Malaria Day. However, it was only in 2007, during the World Health Organization's 60th session, that it was recommended to designate Africa Malaria Day as World Malaria Day in order to recognise the disease's global impact. In 2008, the inaugural World Malaria Day was observed.
The theme for World Malaria Day this year is "Harness innovation to reduce the malaria disease burden and save lives".
18. 25 April: International Delegate's Day 2022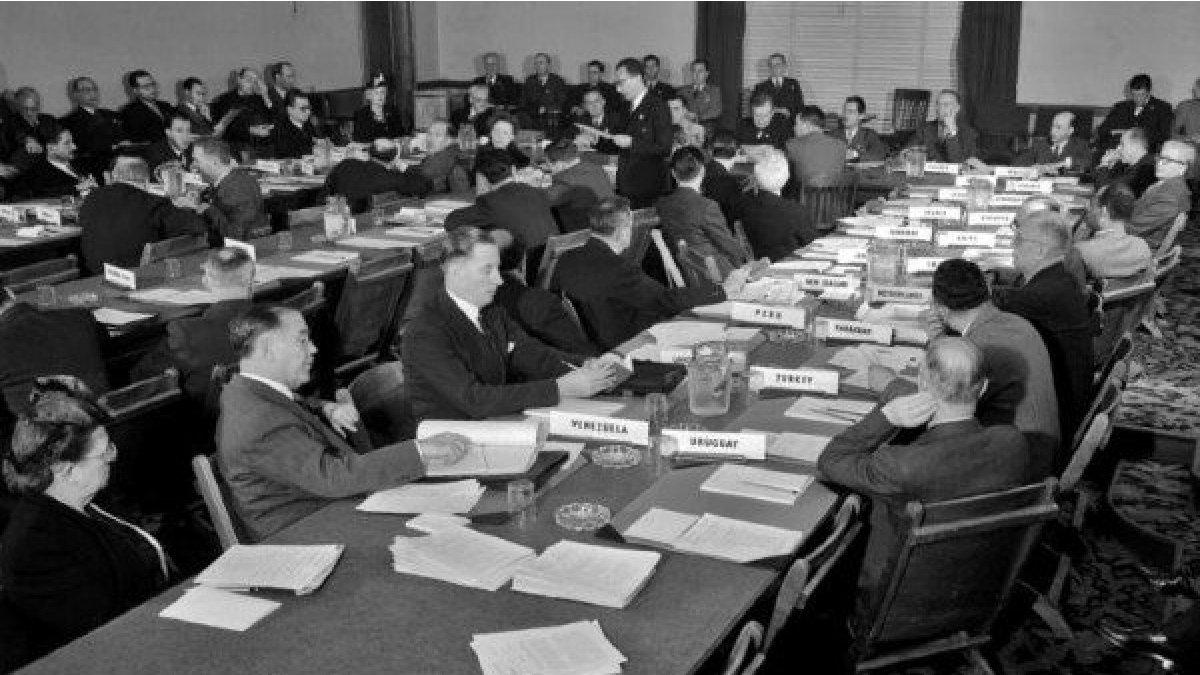 Every year on April 25th, the world celebrates International Delegates Day. This day is commemorated to increase awareness of the function of Member States' representatives and delegates at the United Nations.
The United Nations

is brought to life by

delegates.

This organisation would not exist if it weren't for them. They work with their home countries to establish

agreements

and

cooperate

. Some establish coalitions, while others try to reach a compromise. In this sense, they exemplify the

UN's commitment to multilateralism.
Delegates

attend

United Nations

meetings to represent their

countries.

The delegates speak and vote on behalf of their country at the

UN General Assembly

and other fora, such as the

UN Security Council,

unless a higher-ranking politician is present. The

delegates

are chosen by their respective governments. As a result, they act in the best interests of the government they work for.
Click Here to Register for Bank Exams 2021 Preparation Material
Visit Achieversadda.com and participate in discussions with other aspirants and achievers. Get answers to your queries and connect with others on Achieversadda.com

All the Best BA'ians for the Bank exam!
Important links-