Here is the daily GK update of 24th June 2020 covering the following news headlines: UNRWA, GeM, YUKTI, Karnataka Bank, IFTAS, IIT-Bombay, Uttarakhand.
Daily GK updates are incorporated with the important news that made the current affairs headlines for banking or other competitive exams. Daily GK Update is the complete bag of the important news that held all day long. One should have complete knowledge about the banking terms, current affairs news, etc. So, here is the GK update of 24th June 2020 to help you prepare the Current affairs part. After reading this section, you can successfully attempt Current Affairs Quiz.

National News
1. Union HRD Minister virtually launches 'YUKTI 2.0' platform
"YUKTI 2.0" platform has been virtually launched by the Union Minister of Human Resource Development, Ramesh Pokhriyal 'Nishank', to help in systematically adopting the technologies having commercial potential and information related to incubated startups in our higher education institutions. The Young India combating COVID with Knowledge, Technology and Innovation (YUKTI) platform seeks to cover the different dimensions of COVID-19 challenges in a very holistic and comprehensive way. The platform has been developed by the Ministry of HRD.
2. Union FPI Minister launches "Exclusive Investment Forum"
The Food Processing Edition of the "Exclusive Investment Forum" has been launched by the Union Food Processing Industries Minister Harsimrat Kaur Badal. It has been designed by the Invest India, the National Investment Promotion & Facilitation Agency of the Government of India. The "Exclusive Investment Forum" is a sectoral series to conduct comprehensive conversations among global industry leaders and key decision makers from the highest levels of the Central and State Governments.
3. India to give USD 10 million to UNRWA for Palestine Refugees
India has pledged to contribute USD 10 million to the United Nations Relief and Works Agency for Palestine Refugees in the Near East (UNRWA). The amount would be contributed over the coming two years. The contribution of USD 10 million would be an additional amount over and above USD 5 million contribution announced for year 2020. India has also pledged to donate life savings drugs to Palestine as a support to in combatting the COVID-19 pandemic.
4. GeM mandates "Information about Country of Origin" for sellers
"Information about Country of Origin" has been mandated for the sellers by the Government e-Marketplace (GeM), a Special Purpose Vehicle under the Ministry of Commerce and Industry. The sellers have been advised to mention "Information about Country of Origin" while registering all new products on GeM. While those sellers, who had already registered their products before the launch of this new feature on GeM, would be reminded regularly to update the information about Country of Origin. If they fail to update the same, their products shall be removed from GeM.
State News
5. Rajasthan Goverment to launch "Indira Rasoi Yojana"
Rajasthan state government willclaunch Indira Rasoi Yojana to provide pure and nutritious food on concessional rates to the needy twice each day. This scheme will ensure that "no one sleeps hungry" in the state. The State government will spend Rs 100 crores every year on the scheme.
Important takeaways for all competitive exams:
Chief Minister of Rajasthan: Ashok Gehlot; Governor: Kalraj Mishra.
6. Tamil Nadu CM K. Palaniswami inaugurates compressed biogas plant
Tamil Nadu Chief Minister, K. Palaniswami has inaugurated compressed biogas (CBG) Plant in Namakkal, Tamil Nadu, through video conference in the presence of Union Minister for Petroleum and Natural Gas, Dharmendra Pradhan. The cost of compressed biogas plant (CBG) is Rs 25 crore. The new plant can make 15 tonnes of CBG per day and 20 tonnes of bio manure per day.
Important takeaways for all competitive exams:
Governor of Tamil Nadu: Banwarilal Purohit.
Banking & Economy News
7. GoI brings all cooperative banks under supervision of RBI
Government of India will bring an ordinance to bring all cooperative banks under the Reserve Bank of India supervision. Now 1,482 urban cooperative banks and 58 multi-state cooperative banks would come under the supervisory powers of the Reserve Bank of India. The RBI's powers as they apply to the scheduled banks will also apply to cooperative banks. This decision will give an assurance to more than 86 million depositors that their money amounting to Rs 4.84 trillion will stay safe.
Important takeaways for all competitive exams:
RBI 25th Governor: Shaktikanta Das; Headquarters: Mumbai; Founded: 1 April 1935, Kolkata.
8. Moody's forecasts India's GDP to shrink 3.1% in 2020
Moody's Investors Service has released its June update to Global Macro Outlook (2020-21). In its latest release, the rating agency projected the Indian economy to shrink 3.1% in the fiscal year 2020, while it is expected to register 6.9% growth in fiscal year 2021. Global Macro Outlook also indicated that China would be the only G-20 country to record growth of 1% in fiscal year 2020 and expects it to grow at 7.1% in fiscal year 2021.
9. Karnataka Bank rolls out KBL Micro Mitra for Micro entrepreneurs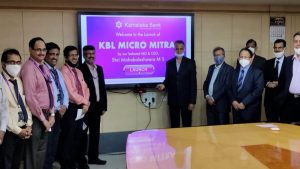 The Karnataka Bank has rolled out a new product titled "KBL Micro Mitra" for the Micro entrepreneurs. Under the newly launched product, the Micro manufacturing and service enterprises will be offered a financial assistance of up to Rs 10 lakhs. This financial assistance would be provided either for working capital or for investment purposes. KBL Micro Mitra would be available for the Micro entrepreneurs across India through all the branches of Karnataka Bank.
Important takeaways for all competitive exams:
MD & CEO of Karnataka Bank: Mahabaleshwara M.S.
Appointments
10. T. Rabi Sankar becomes new Chairman of IFTAS
Indian Financial Technology & Allied Services (IFTAS) has announced the appointment of T Rabi Sankar as its Chairman, while Dr N Rajendran has been appointed as the Chief Executive Officer (CEO) of the organization. IFTAS is a wholly-owned subsidiary of Reserve Bank of India.
Important takeaways for all competitive exams:
IFTAS Headquarters: Mumbai, Maharashtra.
Sports News
11. Wasim Jaffer becomes head coach of Uttarakhand cricket team
Former Indian opener Wasim Jaffer has been appointed the head coach of the Uttarakhand cricket team. This will be his first spell as a lead trainer with a Team.
Science & Technology
12. IIT-Bombay develops Indian receiver chip "Dhruva"
IIT-Bombay has created Indian beneficiary chip "Dhruva" which can be utilized in cell phones and gadgets to discover locations and routes inside the nation. Dhruva will get signals from India's NAVIC group of navigation satellites. The radiofrequency collector chip was structured in the year and a half by understudies and specialists at IIT Bombay.
Important takeaways for all competitive exams:
IIT-Bombay Headquarters: Mumbai, Maharashtra.
Director of IIT-Bombay: Subhasis Chaudhuri.
Obituaries News
13. Former MP & veteran journalist Vishwa Bandhu Gupta passes away
Former member of parliament (MP) and veteran journalist Vishwa Bandhu Gupta passed away. He was associated with the Congress party during the 1980s and served as a Member of Parliament from Delhi between April 1984 to 1990, in the Rajya Sabha. He was also the President of the All India Newspaper Editors Conference.
14. Former Indian shooter Pournima Zanane passes away
Former Indian shooter and coach Pournima Zanane passed away. She represented India at multiple ISSF World Cups, Asian Championships, Commonwealth Championships, amongst other tournaments.
15. Former Karnataka basketball player K Raghunath passes away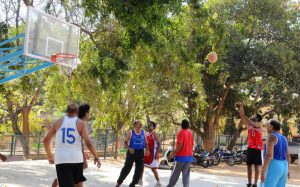 Former Karnataka basketball star player, K Raghunath passed away. He was one of the founding members of the popular Beagles Basketball Club.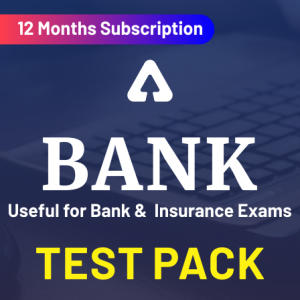 Watch Video Current Affairs show of 24th June 2020
Visit Achieversadda.com and participate in discussions with other aspirants and achievers. Get answers to your queries and connect with others on Achieversadda.com
All the Best BA'ians for RBI Assistant Mains!