Here is the daily GK update of 27th May 2020 covering the following news headlines: NGMA, Facebook, Indian Army, NASA, Madhya Pradesh.
Daily GK updates are incorporated with the important news that made the current affairs headlines for banking or other competitive exams. Daily GK Update is the complete bag of the important news that held all day long. One should have complete knowledge about the banking terms, current affairs news, etc. So, here is the GK update of 27th May 2020 to help you prepare the Current affairs part. After reading this section, you can successfully attempt Current Affairs Quiz.
National News
1. Webinar on "Van Dhan Scheme: Learnings for post COVID-19"
The Department of Science and Technology, Government of Rajasthan has organized a webinar on "Van Dhan Scheme: Learnings for post COVID-19" in assciation with TRIFED, under the Know Your Scheme-Lecture Series. TRIFED has partnered with UNICEF to initiate "Van Dhan Samajik Doori Jagrookta Abhiyaan" under which tribals will be provided with relevant information regarding COVID-19 along with several guidelines, nationwide and state-specific webinars and instructions on safety measures to be followed.
2. 440 metre-long Tunnel under Chardham Pariyojana in Chamba inaugurated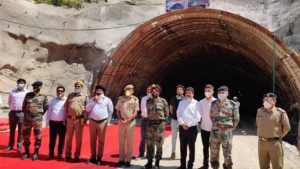 Union Minister for Road Transport, Nitin Gadkari has inaugurated the 440 metre-long tunnel as part of the Chardham Connectivity Project in Chamba. It will significantly reduce the time taken by travellers on the Rishikesh-Dharasu and Gangotri stretch of the Chardham Highway (NH 94). The tunnel has been developed by the Border Roads Organisation (BRO).
Important takeaways for all competitive exams:
Minister of State in the Ministry of Road Transport and Highways: V. K. Singh.
3. Rehabilitation package for Amphan hit West Bengal & Odisha
Rehabilitation package for the "Cyclone Amphan" hit West Bengal & Odisha was announced by the Government of India. As part of rehabilitation package, the financial assistance of Rs 1,000 crore for cyclone hit West Bengal, and Rs 500 crore for Odisha was announced for immediate relief activities in the two states. Along with financial assistance, an ex-gratia of Rs 2 lakh for the next of kin of the dead, and Rs 50,000 for the injured was also announced.
Important takeaways for all competitive exams:
Chief Minister of Odisha: Naveen Patnaik; Governor: Ganeshi Lal.
Chief Minister of West Bengal: Mamata Banerjee; Governor: Jagdeep Dhankhar.
4. 'Hunar Haat' to restart from Sept 2020 with theme "Local to Global"
Flagship programme of Ministry of Minority Affairs  'Hunar Haat' will restart with the theme of "Local to Global" from September 2020. It is a platform for artisans and craftsmen from various parts of the country to showcase their art and craft and provides employment and employment opportunities to more than five lakh Indian artisans, craftsmen, culinary experts and other people associated with them in the last five years.
Important takeaways for all competitive exams:
Minister of Minority Affairs: Mukhtar Abbas Naqvi
Minister of State in the Ministry of Minority Affairs: Kiren Rijiju.
Business News
5. LIC launches "PM Vaya Vandana Yojana" for senior citizens
Life Insurance Corporation of India (LIC) has announced the launch of modified Pradhan Mantri Vaya Vandana Yojana, a social security scheme for senior citizens. This plan starts from May 26 for three financial years up to March 31, 2023. The policy term is of 10 years and for policies sold during the first financial year up to March 31, 2021, the scheme will provide an assured rate of return of 7.40 per cent once a year payable monthly (which is like 7.66 per cent per annum) for the whole duration of 10 years.
Important takeaways for all competitive exams:
Head office of LIC: Mumbai, Maharashtra.
Chairman of LIC: M R Kumar.
LIC Established: 1 September 1956.
Agreements/ MoUs
6. PFC partners with NBPCL to fund various projects in Madhya Pradesh
Power Finance Corporation (PFC), the central PSU under Ministry of Power has signed an MoU with Narmada Basin Projects Company Ltd. (NBPCL), a wholly-owned company of Govt. of Madhya Pradesh, to fund various power projects to be executed in the State of Madhya Pradesh. The projects will include the setting up of hydroelectric projects of 225 MW along with power components of 12 other major multipurpose projects to be executed in Madhya Pradesh.
Important takeaways for all competitive exams:
Chairman & Managing Director of Power Finance Corporation: Rajeev Sharma.
Managing Director of Narmada Basin Projects Company Ltd.: I.C.P. Keshari.
Chief Minister of Madhya Pradesh: Shivraj Singh Chouhan; Governor: Lal Ji Tandon.
Awards & Rewards
7. Rajiv Joshi wins NYIPLA Inventor of the year Award 2020
Rajiv Joshi has bagged the prestigious NYIPLA "Inventor of the Year award" for the year 2020 for his contribution to advancing the electronic industry and improving artificial intelligence (AI) capabilities. This award is presented by the New York Intellectual Property Law Association (NYIPLA). He works at the IBM Thomson Watson Research Center in New York.
Important takeaways for all competitive exams:
NYIPLA President: Colman B. Ragan.
NYIPLA Established: March 7, 1922.
8. Major Suman Gawani to be honoured with UN Military Gender Advocate Award
Indian Army officer Major Suman Gawani is going to be awarded the UN Military Gender Advocate of the Year 2019. She was stationed in South Sudan under the United Nations Mission. Recently she has completed her mission. The award is going to be presented to Major Suman Gawani and Brazilian military officer Commander Carla Monteiro de Castro Araujo during a web ceremony chaired by UN Secretary-General Guterres on May 29, the International Day of the United Nations Peacekeepers.
Appointments
9. PK Nair becomes new Indian Ambassador to Niger
Government of India has announced the appointment of Prem K Nair as Indian Ambassador to the Republic of Niger. He will replace Rajesh Agarwal.
Important takeaways for all competitive exams:
Capital of Niger: Niamey.
The currency of Niger: West African CFA franc.
President of Niger: Mahamadou Issoufou.
Science & Technology
10. NASA renamed its telescope after 'Mother of Hubble' Nancy Grace Roman
The National Aeronautics and Space Administration (NASA) has renamed its next-generation space telescope "Wide-Field Infrared Survey Telescope (WFIRST)" in honour of Nancy Grace Roman. Nancy Grace Roman is the US space agency's first chief astronomer, who paved the way for space telescopes focused on the broader universe. The newly named Nancy Grace Roman Space Telescope will help in research of long-standing astronomical mysteries, like the force behind the universe's expansion and look for distant planets beyond our system.
Important takeaways for all competitive exams:
The administrator of the National Aeronautics and Space Administration (NASA): Jim Bridenstine.
Headquarters of NASA: Washington D.C., United States.
Defence News
11. Army Commanders' Conference commences in New Delhi
The Army Commanders' Conference has commenced in New Delhi. It is an apex level biannual event that was earlier scheduled to be held in April 2020, but was postponed due to COVID-19 pandemic. In the first phase of Army Commanders' Conference, the apex level leadership of Indian Army will deliberate on various aspects pertaining to operational and administrative issues including studies pertaining to logistics and human resources.
Obituaries News
12. Classical musician Shyamala Bhave passes away
Classical musician Shyamala G. Bhave who was having an equal command over Hindustani as well as Carnatic music, passed away. She had also composed music in India's first Sanskrit serial titled "Kadambari". The renowned vocalist was honoured with title of "Ubhaya Gaana Vidushi (expert in both styles)" and also composed music for some films, including the first Sanskrit film "Adi Shankaracharya".
Miscellaneous News
13. Facebook launches calling application "CatchUp"
A calling application named as "CatchUp" has been launched by the social media major Facebook to coordinate call timings with friends and family members, and will enable users to check availability of time with a group of up to eight people. With the help of calling application "CatchUp", the user will be able to indicate the availability to talk and call other users, and will enable other users to do the same and chose a common time for the call. The users will be able to avail the services of this calling application with their existing Facebook account.
Important takeaways for all competitive exams:
Chief Executive Officer of Facebook: Mark Zuckerberg.
Facebook Headquarters: California, US.
14. NGMA commemorates 115th Birth Anniversary of Ramkinkar Baij
The National Gallery of Modern Art (NGMA) organised a virtual tour to commemorate the 115th Birth Anniversary of iconic artist Ramkinkar Baij. The virtual tour was titled as "Ramkinkar Baij | Journey through silent transformation and expressions" and was conducted in five different themes namely:Portrait, Life Study, Abstract & Structural Composition, Nature Study & Landscape, Sculptures. Ramkinkar Baij was the one of the most seminal artists of modern India. He was honoured with the Padma Bhushan Award by the Government of India in 1970, for his irrefutable contribution to Indian art.
Important takeaways for all competitive exams:
Director General of National Gallery of Modern Art: Adwaita Charan Gadanayak.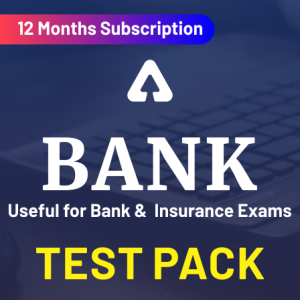 Watch Video Current Affairs show of 27th May 2020
Register here to get study materials and regular updates!!
All the Best BA'ians for RBI Assistant Mains!