The Static GK Awareness section is a part of General Awareness section and needs your undivided attention as it constitutes a major portion of the General Awareness section. To complement your preparation for General Awareness section of the upcoming exams like RBI Assistant Mains and SBI Clerk Mains , we are providing you Static GK Awareness Quiz.

To complement your preparation for General Awareness section of the upcoming exams like SBI Clerk Mains and RBI Assistant Mains, we are providing you  Static GK Awareness of 27th May 2020 covering the following topics: Hungary, Hoverboard, ISRO, NITI Aayog, Nepal.
Q1. Formula One Mercedes driver Lewis Hamilton hunted down Max Verstappen to win the Hungarian Grand Prix for a record-extending seventh time and surge 62 points clear in the championship standings. What is the capital of Hungary?
(a) Szeged
(b) Debrecen
(c) Budapest
(d) Miskolc
(e) Eger
Q2. French inventor Franky Zapata is 1st person in history to cross the English Channel on the jet-powered hoverboard. Who among the following is the present president of France?
(a) Francois Mitterrand
(b) Jacques Chirac
(c) Nicolas Sarkozy
(d) Emmanuel Macron
(e) Francois Hollande
Q3. K Sivan, chairman, Isro, laid the foundation stone for Space Situational Awareness Control Centre at Peenya in Bengaluru. In which year ISRO was established?
(a) 1968
(b) 1969
(c) 1970
(d) 1971
(e) 1972
Q4. NITI Aayog has released the 2nd edition of the Sustainable Development Goals (SDG) India Index. According to the SDG India Index, India's composite score has improved from 57 in 2018 to 60 in 2019. Name the present CEO of NITI Aayog.
(a) R.C. Mishra
(b) S. Venkatesan
(c) Amitabh Kant
(d) G.S. Sawhney
(e) K.L. Rekhi
Q5. President of Nepal launched the "Visit Nepal Year 2020" during the ceremony held at historic Dasaratha Rangashala in Kathmandu. Who among the following is the
present Prime Minister of Nepal?
(a) Baburam Bhattarai
(b) Sher Bahadur Deuba
(c) Pushpa Kamal Dahal
(d) K P Sharma Oli
(e) Sushil Koirala
Solutions
S1. Ans.(c)
Sol. Budapest is the capital and the most populous city of Hungary, and the tenth-largest city in the European Union by population within city limits.
S2. Ans.(d)
Sol. The current president of the French Republic is Emmanuel Macron, who succeeded François Hollande on 14 May 2017.
S3. Ans.(b)
Sol. The Indian Space Research Organisation is the space agency of the Government of India and has its headquarters in the city of Bengaluru. Indian Space Research Organisation, formed in 1969.
S4. Ans.(c)
Sol. Amitabh Kant is presently posted as CEO, NITI Aayog (National Institution for Transforming India).
S5. Ans.(d)
Sol. Khadga Prasad Sharma Oli, more commonly known as KP Sharma Oli, is a Nepalese politician and the current Prime Minister of Nepal.
To attempt the complete quiz refer to the links given below:
Start Your Preparation for RBI Assistant Mains? Fill this form to get free Study Material
You may also like to read: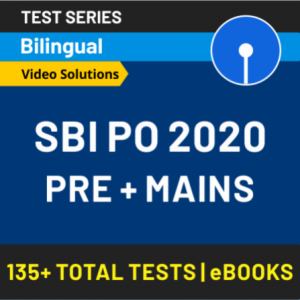 Watch the Weekly Current Affairs Show of 27th May 2020: