Daily GK updates are incorporated with the important news that made the current affairs headlines for banking or other competitive exams. Daily GK Update is the complete bag of the important news that is held all day long. One should have complete knowledge about banking terms, current affairs news, etc. So, here is the GK update for 27th May 2022 to help you prepare the Current affairs part. After reading this section, you can successfully attempt Current Affairs Quiz.
Here is the Daily GK Update of the 27th May 2022 covering the following news headlines: Bharat Drone Mahotsav 2022, 40th PRAGATI Interaction, WTO committee, Bharat Bill Payment units, India Post payments Bank, Moody.
Top 16 Daily GK Updates: National & International News 
Here is providing below the top 16 important Daily General Knowledge 2022 updates with national & international news.
National News
1. Prime Minister Modi chaired the 40th PRAGATI Interaction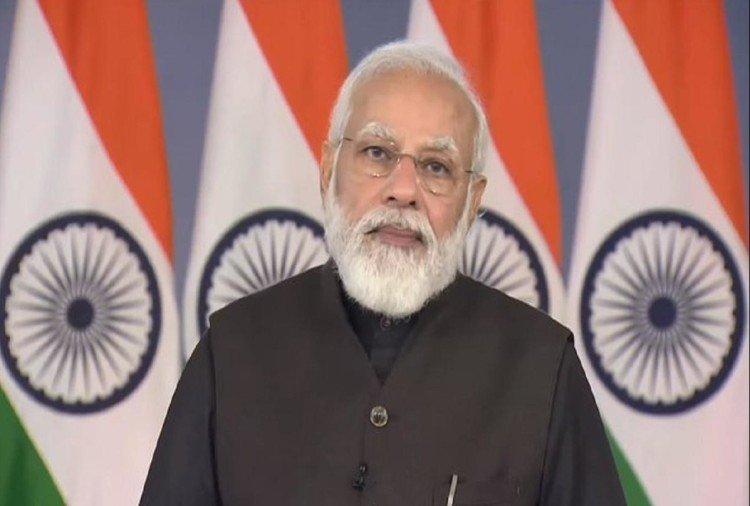 The Prime Minister, Shri Narendra Modi has urged infrastructure agencies to map their projects with the water bodies being constructed under the Amrit Sarovar. Mr Modi stated that this would be a win-win situation because the material needed for the Amrit Sarovars could be used by the agencies for public works.
The Prime Minister presided over the 40th edition of PRAGATI, an ICT-based multi-modal platform for Pro-Active Governance and Timely Implementation that brings together the Centre and State governments.
Jharkhand, Maharashtra, Karnataka, Andhra Pradesh, Tamil Nadu, Chhattisgarh, Odisha, Assam, Arunachal Pradesh, Meghalaya, Tripura, Mizoram, Nagaland, and Sikkim are among the states involved.
Prime Minister Modi also discussed the 'National Broadband Mission' programme at the meeting. States and agencies were asked to use the centralised Gati Shakti Sanchar Portal to ensure that Right of Way (RoW) applications were processed quickly.
States may also construct state-level GatiShakti

Master Plans based on the

PM GatiShakti

National Master Plan and establish state-level entities for this purpose, according to the Prime Minister.
2. Bharat Drone Mahotsav 2022: PM Modi inaugurated India's biggest drone festival 
Prime Minister Narendra Modi has inaugurated India's biggest drone festival here and interacted with Kisan drone pilots as well as witnessed open-air drone demonstrations. 'Bharat Drone Mahotsav 2022' is set to be a  two-day event being held on May 27 and 28.
The prime minister interacts with Kisan drone pilots, witnesses open-air drone demonstrations and interacts with startups in the drone exhibition centre.
According to the Prime Minister's Office, more than 1600 delegates, consisting of government officials, armed forces, central armed police forces, Public Sector Units (PSUs), foreign diplomats, private companies as well as drone startups, etc., will participate in the Bharat Drone Mahotsav 2022.
The PMO mentioned that more than 70 exhibitors will display various use cases of drones at the Drone Festival.
The Bharat Drone Mahotsav 2022 will also witness a virtual award of drone pilot certificates, panel discussions, product launches, a display of a 'Made in India' Drone Taxi prototype, and flying demonstrations, among others, the Prime Minister's Office further added.
International News
3. UNICEF-WHO release the first Global Report on Assistive Technology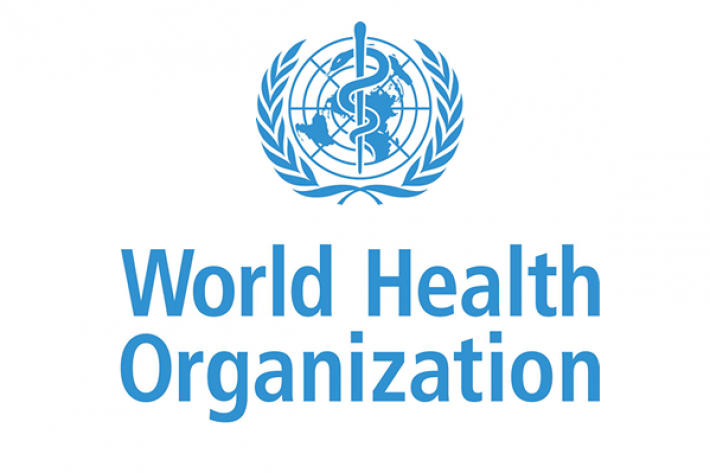 The World Health Organization (WHO) and the United Nations Children's Fund (UNICEF) have released the first Global Report on Assistive Technology (GReAT).
The paper, which was created in conjunction with UNICEF's Office of Research – Innocenti, includes 10 important actionable suggestions for enhancing access to assistive technology for all children, as well as evidence-based best practise examples.
With the help of UNICEF's Office of Research – Innocenti, UNICEF and WHO created a series of 11 free-access background papers to accompany the Report.
Around the world, 2.5 billion people require assistive technology. According to the estimate, by 2050, the population will have grown to 3.5 billion people.
The gaps between low- and middle-income countries and high-income countries in terms of access to assistive technology are disturbing.
Access to assistive technology for individuals who need it is as low as 3% in some low- and middle-income nations, whereas it is significantly higher in high-income countries, with up to 90% of people receiving the assistive devices and services they require.
The worldwide impact of the WHO-UNICEF Global Report on Assistive Technology in this scenario will be unprecedented. Enabling settings and Assistive Technology are recognised in the Global Report as prerequisites for people in need to realise their human rights.
Important Takeaways For All Competitive Exams:
World Health Organization (WHO) headquarters: Geneva, Switzerland
United Nations Children's Fund (UNICEF) headquarters: New York, United States
Appointments News
4. Indian officer Anwar Hussain Shaik is new chair of WTO committee
An Indian Government Officer, Anwar Hussain Shaik has been made the chair of the World Trade Organisation's Committee on Technical Barriers on Trade. Mr. Shaik will take this role from Elisa Maria Olmeda de Alejandro from Mexico.
WTO is a 164-member multilateral body which formulates rules for global exports and imports and adjudicates disputes between countries on trade-related issues. India is a member since 1995.
The Technical Barriers to Trade (TBT) Agreement aims to ensure that technical regulations, standards and conformity assessment procedures are non-discriminatory and do not create unnecessary obstacles to trade.
TBT Committee work involves two broad areas, review of specific measures and strengthening implementation of the TBT Agreement. WTO members use this committee to discuss specific trade concerns, specific laws, regulations or procedures that affect their trade, usually in response to notifications.
Important takeaways for all competitive exams:
WTO  Headquarters: 

Geneva, Switzerland;

WTO  Purpose: 

Reduction of tariffs and other barriers to trade;

WTO Founded: 

1 January 1995.
Bankings News
5. RBI reduces net-worth requirement for non-bank Bharat Bill Payment units 
The Reserve Bank of India (RBI) has eased norms for non-bank entities to set up Bharat Bill Payment operating units by reducing the net-worth requirement to Rs 25 crore, with a view to encouraging more players in the segment.
At present, a net worth of Rs 100 crore is required to obtain authorisation for a non-bank BBPOU (Bharat Bill Payment Operating Units). The reduction in net-worth requirements follows an announcement regarding the same by the central bank in April.
To increase participation, the RBI had decided to align the net worth requirement of non-bank BBPOUs with that of other nonbank participants who handle customer funds (like payment aggregators) and have a similar risk profile.
Bharat Bill Payment System (BBPS) is an interoperable platform for bill payments and the scope and coverage of BBPS extend to all categories of billers who raise recurring bills. Users of BBPS enjoy benefits like a standardised bill payment experience, a centralised customer grievance redressal mechanism and a prescribed customer convenience fee.
6. Fintech startup Mahagram partners with IndusInd Bank to nurture digital payments
Rural NEO Bank Mahagram has tied up with the IndusInd Bank to digitize the nation's payment ecosystem and provide a wider scope to transact for its customers in rural India. Mahagram was launched with a vision to transform India into a digitally empowered society and knowledge economy.
The partnership between the two aims to boost financial inclusion, encourage socio-economic development, mitigate the risks of a shadow economy, and accelerate the growth of a cashless society.
This association will also ensure the building of an efficient, reliable, and secure payment ecosystem, which will not only promote and encourage the use of e-payments methods but will also help merchants across the country to accept digital payments easily, making it more accessible for everyone.
Important takeaways for all competitive exams:
IndusInd Bank Founded: 1994;
IndusInd Bank Headquarters: Mumbai, Maharashtra;
IndusInd Bank MD & CEO: Sumant Kathpalia;
IndusInd Bank Tagline: We Make You Feel Richer.
7. Postal Department and India Post payments Bank (IPPB) Aarohan 4.0 begins in Shimla
Two days meeting of senior functionaries of the Postal Department and India Post payments Bank (IPPB), AAROHAN 4.0 started in Shimla, Himachal Pradesh.
The agenda of the meeting is to discuss and deliberate ways to further deepen the Financial Inclusion drive in the country and to provide banking solutions to every citizen of India.
Postal Department along with IPPB is working on the vision of the Prime Minister's Digital India initiative to promote digital payments and bring digital banking services to every nook and corner of the country in a customer-friendly manner. IPPB leverages upon the world's largest postal network of the Department of Posts to offer interoperable banking services at the doorstep benefiting senior citizens, farmers, migrant labourers and women amongst others.
The meeting was inaugurated by Shri. Alok Sharma, Director General Postal Services in presence of Shri J Venkatramu, MD & CEO of IPPB, Chief PMG of 23 Postal Circles and other senior functionaries of the Department and IPPB. Discussions were held today to further strengthen the synergy between the post office and IPPB operations.
Economy News
8. Moody's cuts India's economic growth forecast to 8.8% for 2022 
Moody's Investors Service slashed India's economic growth projection to 8.8 per cent for 2022 from 9.1 per cent earlier, citing high inflation.
In its update to Global Macro Outlook 2022-23, Moody's said high-frequency data suggest that the growth momentum from December quarter 2021 carried through into the first four months this year.
However, the rise in crude oil, food and fertilizer prices will weigh on household finances and spending in the months ahead. Rate hikes to prevent energy and food inflation from becoming more generalized will slow the demand recovery's momentum.
Strong credit growth, a large increase in investment intentions announced by the corporate sector, and a high budget allocation to capital spending by the government indicate that the investment cycle is strengthening. For 2022 and 2023, it projected inflation to be around 6.8 per cent and 5.2 per cent, respectively.
9. RBI issued guidelines for certified jewellers' Gold import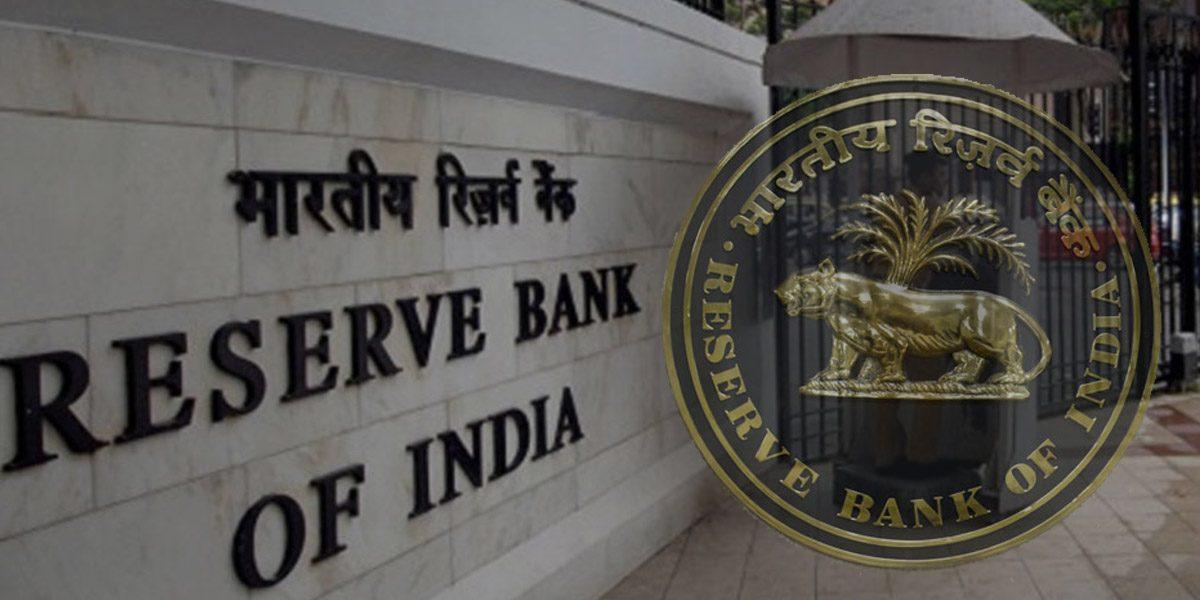 The Reserve Bank of India (RBI) has announced new guidelines to permit qualified jewellers to import gold through the India International Bullion Exchange IFSC Ltd. (IIBX) or any other exchange. IFSCA and the DGFT, the Government of India, must sanction the other exchanges. All payments by authorised jewellers for gold imports through IIBX must be done using an exchange mechanism recognised by IFSCA in accordance with the IFSC Act and regulations, according to the RBI. 
According to the new recommendations, approved dealers banks may allow Qualified Jewellers to make eleven-day advance payments for gold imports through IIBX in accordance with the existing Foreign Trade Policy and Regulations published under the IFSC Act.
In accordance with the terms of the sale contract or other document in the nature of an irrevocable purchase order in terms of the IFSC Act and regulations made thereunder by IFSCA, AD banks shall ensure that advance remittance for such import through exchange/s authorised by IFSCA is in accordance with the terms of the sale contract or other document in the nature of an irrevocable purchase order in terms of the IFSC Act and regulations made thereunder by IFSCA.
Furthermore, licenced dealers banks must perform all due diligence and guarantee that the remittances sent are only for bona fide import transactions through IFSCA-approved exchanges.
Defence News
10. GRSE launches Indian Navy survey vessel 'INS Nirdeshak' 
Nirdeshak, the second of the four Survey Vessels (Large) (SVL) projects being built by Garden Reach Shipbuilders and Engineers (GRSE) in collaboration with L&T shipbuilding for the Indian Navy was launched, at Kattupalli, Chennai.
The ship has taken its name from erstwhile Nirdeshak which was also an Indian Naval Survey ship and was decommissioned after 32 years of glorious service in December 2014.
Part construction of three out of four ships of SVL is being undertaken at L&T, Kattupalli as part of a collaborative approach between GRSE and L&T shipbuilding.
This model of Public-Private Partnership shall be a harbinger of future successful collaboration for Warship construction in India.
The contract for building four SVL ships was signed between MoD and GRSE, Kolkata on October 30, 2018. The first of class ship 'Sandhayak' was launched in December 2021 at GRSE, Kolkata.
11. 26-year-old Abhilasha Barak becomes the Indian Army's first woman combat aviator 
Haryana's Captain Abhilasha Barak has become the first woman officer to join the Army Aviation Corps as a combat aviator after successfully completing her training. She was awarded the coveted wings along with 36 other army pilots by the DG and Colonel Commandant of Army Aviation in Nashik.
She has been assigned to the second flight of the 2072 Army Aviation Squadron. She was commissioned into the Indian Army from the Officers Training Academy, Chennai in 2018.
Captain Barak is an alumnus of The Lawrence School, Sanawar. She completed her graduation with B-Tech in Electronics and Communication Engineering from Delhi Technological University in 2016 and was placed at Deloitte, USA.
During her attachment with the Corps of Army Air Defence, she was selected as a Contingent Commander for Presentation of Colours to Army Air Defence by President Ram Nath Kovind.
She attained an 'A' grading in the Army Air Defence Young officers course, 75.70 per cent in Air Traffic Management and Air Laws course and passed the promotional exam, Part B, in her first attempt.
Science and Technology News
12. India to introduce made in India TB infection skin test called "c-TB" 
India will introduce a newly approved "made in India" TB infection skin test called 'c-TB', said Health Minister Mansukh Mandaviya. This cost-effective tool will be of immense benefit to other high burden countries as well.
A new initiative, "Adopt people with TB" will be launched this year, based on Indian values of collectivism, which will call upon corporates, industries, organisations, political parties and individuals to come forward and adopt TB-infected people and families and provide them with nutritional and social support.
Among these are the 'bidirectional testing' of TB with Covid, house-to-house TB detection campaigns, scaling up of rapid molecular diagnostics at sub-district levels, use of artificial intelligence and digital tools, 'Jan Andolan', and most importantly, the decentralisation of TB services to Ayushman Bharat Health and Wellness Centres as part of comprehensive primary healthcare.
Awards News
13. Indian novel 'Tomb of Sand' wins International Booker Prize
Indian writer Geetanjali Shree and American translator Daisy Rockwell won the International Booker Prize for "Tomb of Sand,". Originally written in Hindi, it's the first book in any Indian language to win the high-profile award, which recognizes fiction from around the world that has been translated into English.
The 50,000-pound ($63,000) prize money will be split between New Delhi-based Shree and Rockwell, who lives in Vermont. "Tomb of Sand" is published in Britain by a small publisher Tilted Axis Press. It was founded by translator Deborah Smith, who won the 2016 International Booker for translating Han Kang's "The Vegetarian" to publish books from Asia.
The book tells the story of an octogenarian widow who dares to cast off convention and confront the ghosts of her experiences during the subcontinent's tumultuous 1947 partition into India and Pakistan. Shree's book beat five other finalists including Polish Nobel literature laureate Olga Tokarczuk, Claudia Piñeiro of Argentina and South Korean author Bora Chung to be awarded the prize at a ceremony in London.
14. French Riviera Film Festival: Nawazuddin Siddiqui honoured with Excellence in Cinema award
Bollywood actor, Nawazuddin Siddiqui has been honoured with an international award for his contribution to cinema. At the prestigious French Riviera Film Festival, Emmy award-winning American actor Vincent De Paul bestowed the honour to Siddiqui.
This is not the first time that Nawazuddin has brought accolades back home. Previously, the actor was chosen as one of the delegates to receive awards on behalf of the nation at the Cannes Film Festival.
Siddiqui's illustrious career boasts of some terrific films, including Gangs of Wasseypur, Raman Raghav 2.0, The Lunchbox, and Munto. He is the only actor in the world to have eight films officially selected and screened at the Cannes Film Festival. Along with films, he also appeared in web series like Sacred Games and Mc Mafia.
Sports News
15. India beats Indonesia 16-0 in Asia Cup 2022 hockey tournament
Indian men's team slammed six goals in the final quarter to record a 16-0 win over Indonesia in a thrilling Pool A game of the Asia Cup 2022 to qualify for the Super 4 stage of the Asia Cup.
India joined Japan, Malaysia, and South Korea in the Super 4 round of the Asia Cup. India needed to win the contest by at least a 15-0 margin to qualify and the young side thrived under pressure.
Both India and Pakistan finished on four points each in Pool A behind Japan but the holders qualified for the Super 4s on the basis of a better goal difference (1). Pakistan had lost 2-3 to Japan earlier in the day.
This was India's first win in the ongoing edition of the Asia Cup as they were held to a 1-1 draw by Pakistan before suffering a 2-5 defeat at the hands of Japan, who finished first in Pool A. Japan won all of their three matches in the pool.
16. IBA Women's World Boxing Championships: Turkey topped medal tally of 2022
The 12th edition of the 2022 International Boxing Association (IBA) Women's World Boxing Championship (WWBC) was held at Başakşehir Youth and Sports Facility, Istanbul, Turkey.
The event saw the participation of 310 Boxers from 73 nations. Belarusian and Russian boxers were not allowed to compete at the event after a ban as a result of the Russian invasion of Ukraine.
The India Boxer Nikhat Zareen( from Nizamabad, Telangana) won the gold in the flyweight (52kg) division with 5-0 points against Thailand's Jitpong Jutamas. With this win, she became the fifth Indian women boxer to win the World Championship.
The other two Indian women boxers Manisha Moun (from Haryana) and Parveen Hooda(from Haryana) had won the bronze medals in the 57kg and 63kg categories respectively.
Overall Medal Tally:
| | | | | | |
| --- | --- | --- | --- | --- | --- |
| Rank | Nation  | Gold  | Silver  | Bronze  | Total |
| 1  | Turkey | 5 | 0 | 2 | 7 |
| 2  | Ireland | 2 | 0 | 0 | 2 |
| 3  | Canada | 1 | 1 | 0 | 2 |
| 4 | India | 1 | 0 | 2 | 3 |
27th May | Current Affairs 2022 | Current Affairs Today | Current Affairs by Ashish Gautam
Click Here to Register for Bank Exams 2021 Preparation Material
Visit Achieversadda.com and participate in discussions with other aspirants and achievers. Get answers to your queries and connect with others on Achieversadda.com

All the Best BA'ians for the Bank exam!