Here is the daily GK update of 27th October 2020 covering the following news headlines: e-Dharti Geo portal, Vigilance Awareness Week, Seychelles, Guinea, Federation of Indian Fantasy Sports.
Daily GK updates are incorporated with the important news that made the current affairs headlines for banking or other competitive exams. Daily GK Update is the complete bag of the important news that held all day long. One should have complete knowledge about the banking terms, current affairs news, etc. So, here is the GK update of 27 th October 2020 to help you prepare the Current affairs part. After reading this section, you can successfully attempt Current Affairs Quiz.

National News
1. Union Minister Hardeep Singh Puri launches 'e-Dharti Geo portal'
Union Housing and Urban Affairs Minister, Hardeep Singh Puri has launched the 'e-Dharti Geo Portal' to integrate legacy drawings such as maps and lease plans in the management information system and make its geographic information system (GIS)-enabled.
The Land and Development Office deals with more than 60000 residential, commercial, industrial and institutional properties.
Now with the launch of the portal the property certificate details and outline map of the property can be easily accessed online. The portal is highly beneficial to the elderly public.
It will help avoid unnecessary litigation. Also, the portal will help a purchaser to learn about the details of the property whether any lawsuit is pending in respect of the property.
2. Vigilance Awareness Week 2020
The Vigilance Awareness Week 2020, is being celebrated from 27 October to 2 November 2020.
The is observed every year by the Central Vigilance Commission during the week in which the birthday of Sardar Vallabhbhai Patel (31 October) falls.
The theme for 2020 Vigilance Awareness Week is Vigilant India, Prosperous India (Satark Bharat, Samriddh Bharat).

The awareness week campaign affirms our commitment to the promotion of integrity and probity in public life through citizen participation.

In 2020, the

Central Bureau of Investigation (CBI)

is hosting a National Conference on Vigilance and Anti-Corruption from 27 to 29 October 2020, which will be addressed by Prime Minister Shri Narendra Modi.
Important takeaways for all competitive exams:
Central Vigilance Commissioner: Sanjay Kothari.

Central Vigilance Commissioner Formed: 

February 1964.

Central Vigilance Commissioner Headquarters: New Delhi.
International News
3. Indian-origin Wavel Ramkalawan elected President of Seychelles
Indian-origin Wavel Ramkalawan has been elected as the President of Seychelles.
Seychelles has elected an opposition candidate as president for the first time since 1977.
He has defeated the incumbent Danny Faure. Ramakalwan is a priest of Indian Origin whose grandfather came from Gopalganj, Bihar.
Important takeaways for all competitive exams:
Seychelles Capital: 

Victoria.

Seychelles Currency: 

Seychellois rupee.

Seychelles Continent: 

Africa.
4. NATO plans to set up new space center in Germany
The North Atlantic Treaty Organization (NATO) alliance, plans to build a headquarters for space operations at its airbase in Ramstein in Germany, to counter a rising Russian and Chinese threat.
The new centre is to be a central point of contact to support NATO missions with communication and satellite images.
It will also be a place to exchange information on potential threats to satellites. Some 2,000 satellites orbit the Earth,

more than half of which are operated by

NATO members,

allowing everything from mobile phone services to weather forecasts. Currently, at least

40 per cent

of NATO's communications are via satellite.
Important takeaways for all competitive exams:
NATO Headquarters: Brussels, Belgium.
NATO Chairman of the NATO Military Committee: Air Chief Marshal Stuart Peach.
Member countries of NATO: 30; Founded:  4 April 1949.
5. Alpha Condé won the 3rd Term as President of Guinea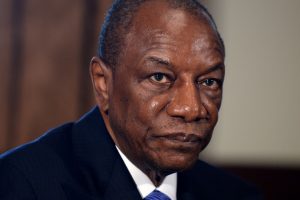 Alpha Condé, the incumbent president of Guinea and leader of Rally of the Guinean People (Rassemblement du Peuple Guinéen – RPG) party won the 3rd the term as the President of Guinea by winning the 2020 presidential elections.
He won the election against Cellou Dalein Diallo with 59.49 % votes. Diallo got 33.5% votes in the election. Winning the 2020 elections, Alpha Condé is set to govern the country for the next 6 years.
Important takeaways for all competitive exams:
Guinea Prime Minister: Ibrahima Kassory Fofana.
Guinea Capital: Conakry.
Guinea Currency: Guinean Franc.
Appointments
6. Federation of Indian Fantasy Sports appoints Bimal Julka as Chairman
Federation of Indian Fantasy Sports (FIFS) has announced the appointment of Bimal Julka as its Chairman.
In his new role, Julka will work closely with all the stakeholders to further strengthen the operating standards of the Indian fantasy sports industry. Bimal Julka is an Indian Administrative Service (IAS) Officer of the 1979 batch belonging to the Madhya Pradesh Cadre.
Julka is taking over from John Loffhagen, who served as the Chairman of FIFS for over three years. Loffhagen will assume the role of a Strategic Advisor and support FIFS on collaborating with relevant international bodies in the industry.
Agreements
7. IIT Jodhpur, NHAI sign MoU for betterment of Highway Infrastructure
Indian Institute of Technology (IIT) Jodhpur and National Highways Authority of India (NHAI) signed a Memorandum of Understanding (MoU) to share expertise for the betterment of highway infrastructure.
The two institutions will work in domains which include transportation engineering, structural engineering, geotechnical engineering.
They will also cooperate in hydraulics engineering, infrastructure systems, earthquake engineering, urban and rural planning and disaster management and planning domains.
The MoU will enable Undergraduate and Postgraduate students of IIT Jodhpur to undertake internships from the above-mentioned domains.
The joint activities will bridge the industry-institution gap and develop technologies that would be adopted in practice by NHAI.
Important takeaways for all competitive exams:
National Highways Authority of India Chairman: Sukhbir Singh Sandhu.
National Highways Authority of India Headquarters: New Delhi.
Indian Institute of Technology Jodhpur Chairman: R. Chidambaram.
Indian Institute of Technology Jodhpur: Jodhpur, Rajasthan.
Ranks and Reports
8. Haryana tops Anemia Mukt Bharat Index in country
Haryana is the best State in Anemia Mukt Bharat (AMB) Index with 46.7 among 29 states in the country. Further, in the year 2019-20, the state had achieved 93 per cent of immunization.
This information came to light during the 8th Governing Body Meeting of the State Health Society of the National Health Mission (NHM) in Chandigarh.
The meeting was presided over by the Haryana chief secretary, Vijai Vardhan.
The Anemia Mukt Bharat, an initiative of the Ministry of Health and Family Welfare and UNICEF, has been launched to reduce the prevalence of Anemia all over India.
Notably, there are 34 National Programmes being run under the National Health Mission (NHM).
Important takeaways for all competitive exams:
Haryana Capital: Chandigarh.
Haryana Governor: Satyadev Narayan Arya.
Haryana Chief Minister: Manohar Lal Khattar.
9. Samsung Tops Forbes' list of World's Best Employer 2020
South Korea based electronics conglomerate, Samsung Electronics has topped the list of 'World's Best Employer 2020′ published by Forbes'.
Amazon, IBM, Microsoft and LG are among the top 5 in the list respectively.
The global list features 750 multinational and large corporations headquartered in 45 countries.
From India, HCL Technologies is the top industry in the list. It is placed at the 30th position globally. In the Banking sector, HDFC Bank is top from India. It is at 176th position.
Sports
10. Under-19 World Cup-winner Tanmay Srivastava retires from cricket
Tanmay Manoj Srivastava, who was part of India's Under-19 World Cup-winning team in 2008 announced his retirement from all forms of domestic cricket.
He played 90 first-class games, scoring 4918 runs. He also played 44 List A matches and 34 T20s. He also played IPL ( Indian Premier League), where he represented Kings XI Punjab, Deccan Chargers and Kochi Tuskers Kerala.
Important Days
11. World Day for Audiovisual Heritage: 27 October
The World Day for Audiovisual Heritage is observed globally on 27 October every year.
The day was chosen by UNESCO to raise awareness of the significance and preservation risks of recorded sound and audiovisual documents.
The theme of the World Day for Audiovisual Heritage 2020: "Your Window to the World".
Important takeaways for all competitive exams:
UNESCO headquarters: Paris, France.
UNESCO Head: Audrey Azoulay.
UNESCO Founded: 16 November 1945.
Obituaries
12. Veteran Gujarati Film Musician, Former MP Mahesh Kanodia passes away
Famous Gujarati film musician, singer and former Parliamentarian Mahesh Kanodia passed away.
He was born at Kanoda village of Mehsana district on January 27, 1937. Kanodia was a three-time BJP MP from Patan in north Gujarat.
He represented Patan Lok Sabha constituency as a Member of Parliament of the BJP thrice between 1991 and 1999.
He had received several accolades and awards for his performance as a music composer and singer for Gujarati films including Jigar and Ami, Tanariri, Jog Sanjog and Laju Lakhan.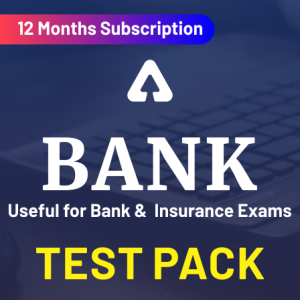 27th October Current Affairs 2020 | Current Affairs Today | Daily Current Affairs 2020
Visit Achieversadda.com and participate in discussions with other aspirants and achievers. Get answers to your queries and connect with others on Achieversadda.com

All the Best BA'ians for RBI Assistant Mains!