Daily GK updates are incorporated with the important news that made the current affairs headlines for banking or other competitive exams. Daily GK Update is the complete bag of the important news that is held all day long. One should have complete knowledge about banking terms, current affairs news, etc. So, here is the GK update for 28th July 2022 to help you prepare the Current affairs part. After reading this section, you can successfully attempt Current Affairs Quiz. 
Here is the Daily GK Update of the 28th July 2022 covering the following news headlines: World Hepatitis Day, FIFA Under 17 Women's WC, 2022 Birmingham Commonwealth Games, Roshni Nadar, CRPF, IDBI Bank, HDFC Mutual Fund.

Top 19 Daily GK Updates: National & International News 
Here is providing below the top 19 important Daily General Knowledge 2022 updates with national & international news.
National News
1. Union Cabinet adopts a $1.6 billion BSNL revitalization plan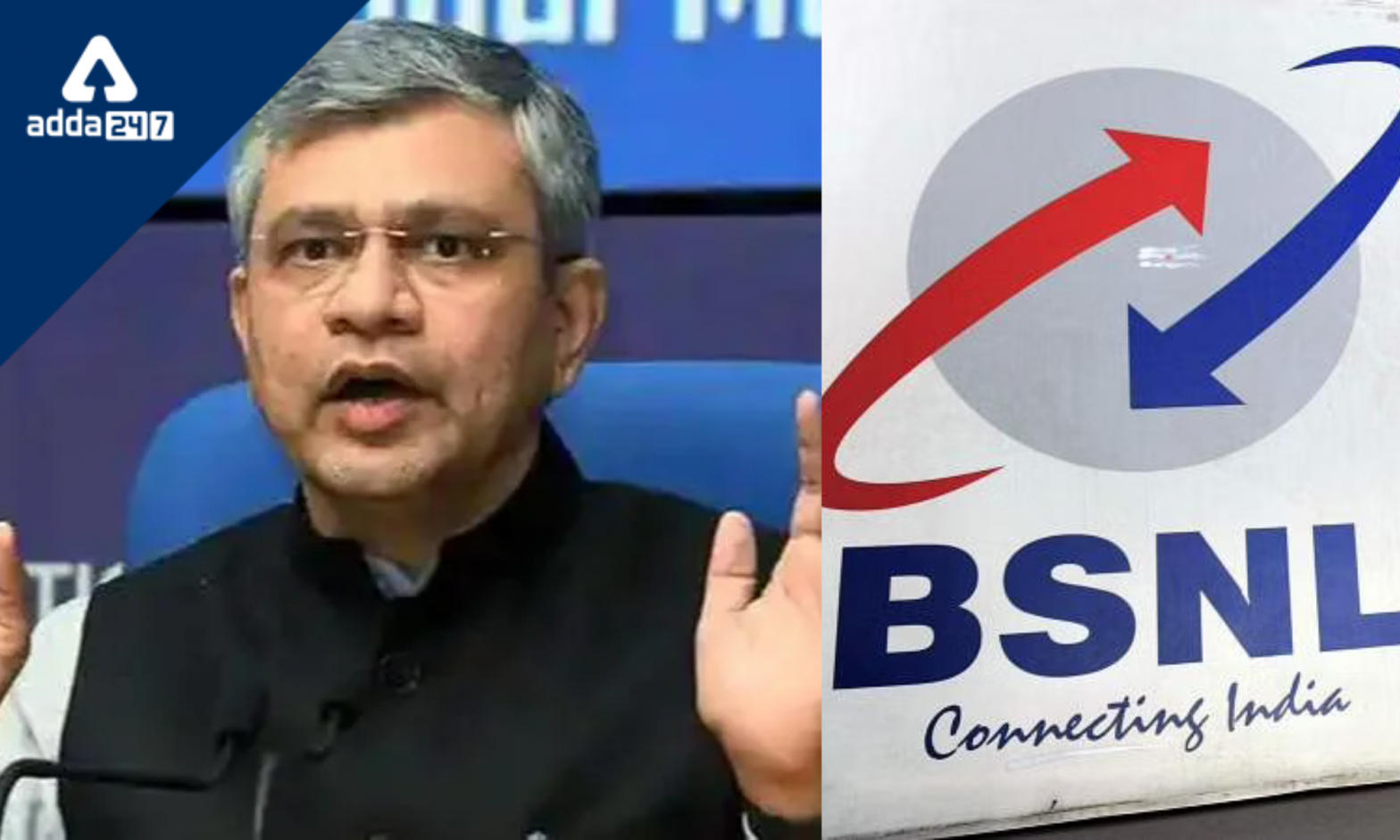 Shri Ashwini Vaishnaw, the Union Minister of Railways, Communications, Electronics and Information Technology, said that the Union Cabinet approved the Rs. 1.64 lakh crore revival package for Bharat Sanchar Nigam Limited (BSNL).
Package announced by the government in 2019 has contributed to stabilising BSNL's financial situation. The loss of clients has come to an end.
Important Takeaways For All Competitive Exams:
Union Minister of Railways, Communications, Electronics and Information Technology: Shri Ashwini Vaishnaw
State News
2. Haryana CM Manohar Lal Khattar launched 'Smart E-Beat' system for Gurugram police 
Haryana Chief Minister, Manohar Lal Khattar has launched an app-based 'Smart E-Beat' system for police attendance and real-time monitoring of patrolling by personnel in Gurugram.
CM Khattar launched the system at an event at the office of the Commissioner of Police and flagged off 119 motorcycle police riders connected with it. The app-based system has been introduced in Gurugram under the Smart Policing Initiative (SPI) and it will help these policemen to mark their attendance and in the monitoring of their rides.
Important takeaways for all competitive exams:
Haryana Governor: 

Bandaru Dattatreya;

Haryana Capital: 

Chandigarh;

Haryana Chief Minister: 

Manohar Lal Khattar.
3. India's first all-women-run cooperative bank coming up in Rajasthan 
The first all-women-run financial institution in the cooperative sector is coming soon in Rajasthan following a memorandum of understanding (MoU) has signed with the Telangana government's Stree Nidhi Credit Cooperative Federation.
The new body will promote women's empowerment by supporting their enterprises.
The Rajasthan Mahila Nidhi will be set up on the lines of the Stree Nidhi of Telangana.
Important takeaways for all competitive exams:
Rajasthan Governor: Kalraj Mishra;
Rajasthan Capital: Jaipur;
Rajasthan Chief Minister: Ashok Gehlot.
Agreements News
4. One of India's largest financial deals, Axis Bank-Citi merger, gets approved by CCI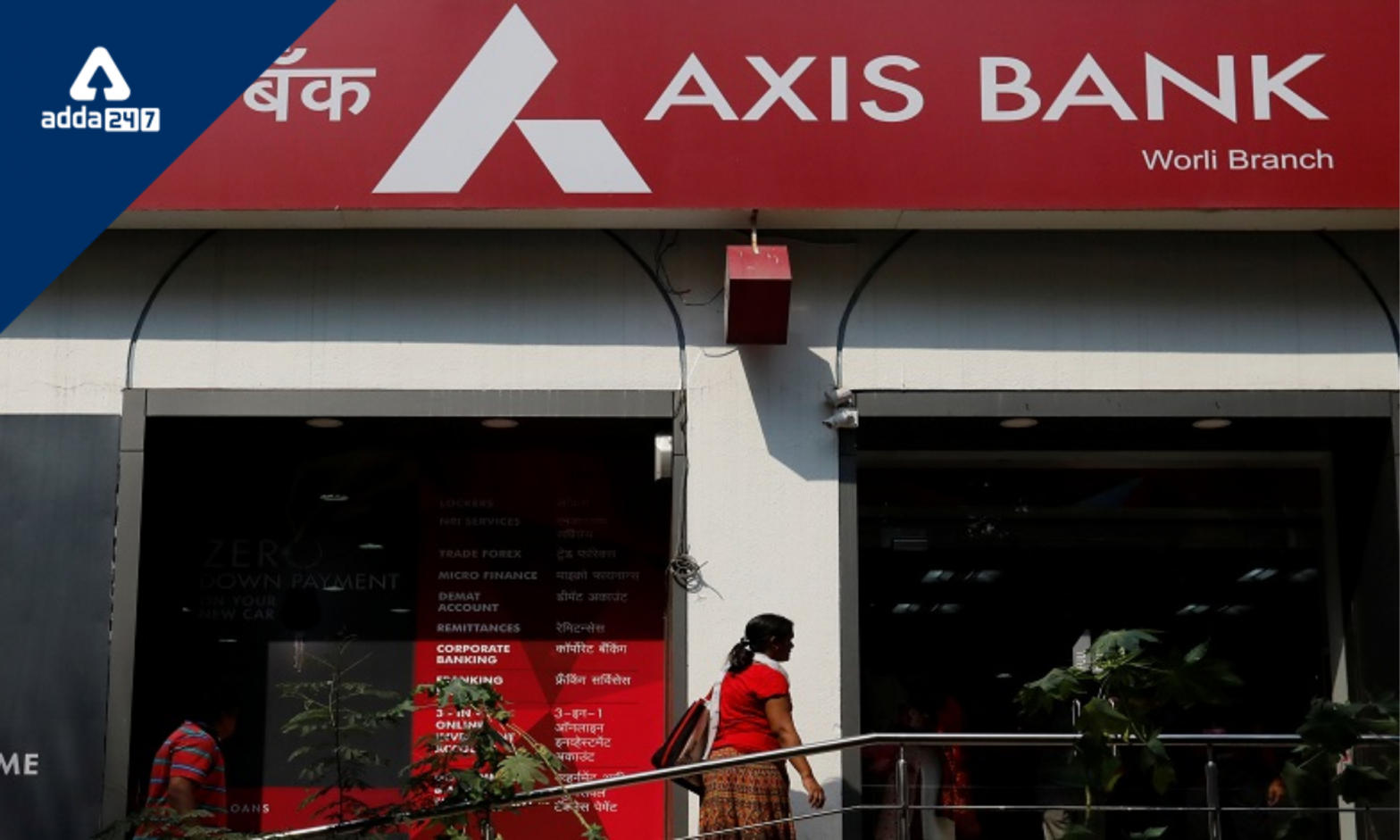 The acquisition of Citibank, N.A. and Citicorp Finance (India) Limited's consumer banking operations by Axis Bank has been approved, according to the Competition Commission of India (CCI). The acquisition had been disclosed by the firms. According to CCI, the transaction entails the going-concern slump sale of Citibank and Citicorp's consumer banking operations to Axis.
Citigroup Inc. and Axis Bank Limited have signed a deal for the sale of Citi's consumer businesses in India.
Citi chose Axis after a lengthy and intense auction process.
The deal entails the sale of Citibank India's consumer banking operations, including its credit card, retail banking, wealth management, and consumer lending businesses.
Business News
5. Nifty Next 50 ETF and Nifty 100 ETF introduced by HDFC Mutual Fund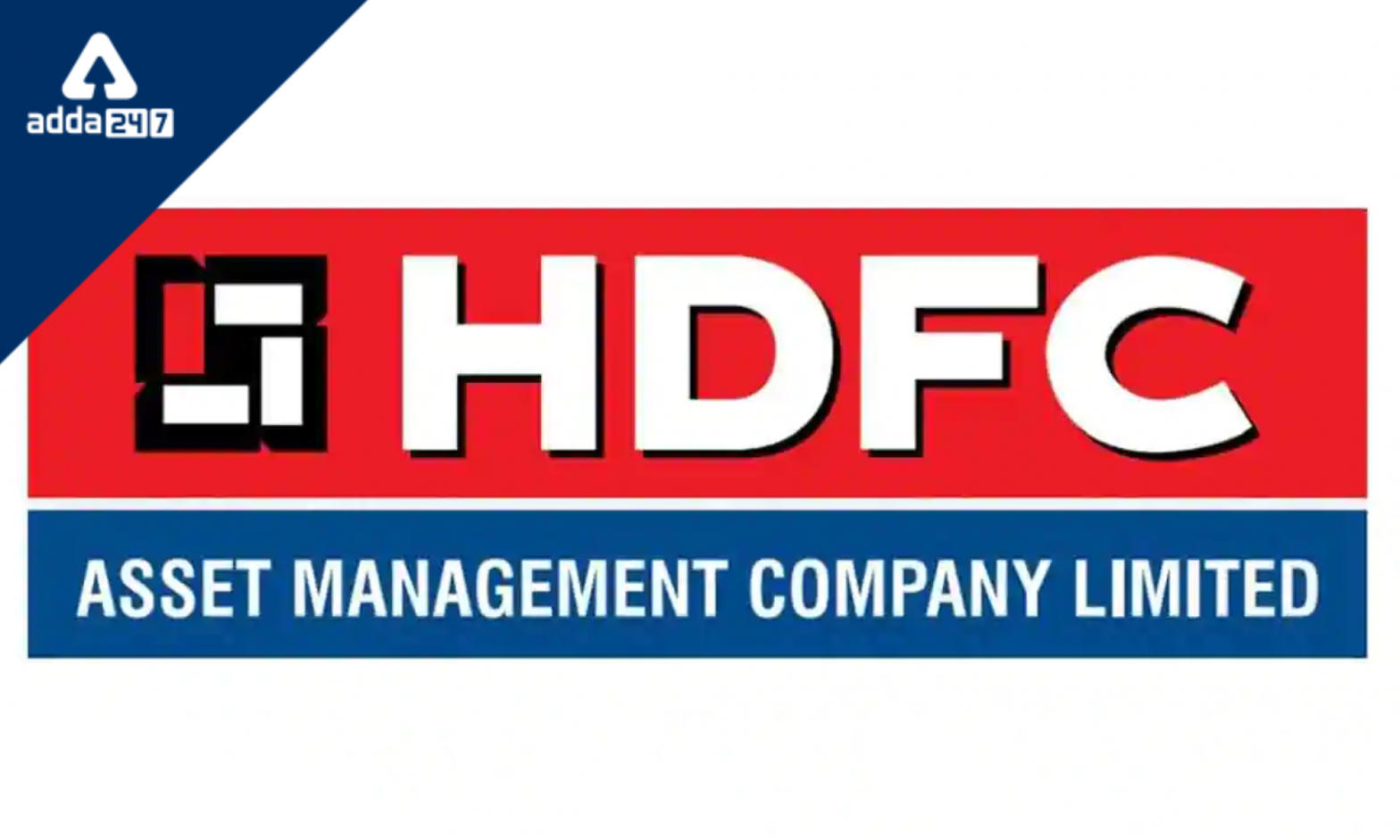 In an effort to broaden its selection of HDFC MF index solutions, HDFC Mutual Fund has announced the introduction of HDFC Nifty Next 50 ETF and HDFC NIFTY 100 ETF. These funds provide exposure to the large-cap market in India.
The asset management firm claims that the HDFC Nifty Next 50 ETF's benchmark, the Nifty Next 50 Total Returns Index (TRI), offers benefits for stock and sector diversification as well as the possibility for longer-term greater risk-adjusted returns compared to the Nifty 50. Additionally, this index has a greater chance of growth because it can include members of the NIFTY 50's upcoming league.
Important Takeaways For All Competitive Exams:
Managing director and chief executive officer, HDFC Asset Management Co. Ltd.: Navneet Munot
Banking News
6. RBI permitted bidders for IDBI Bank to own more than 40%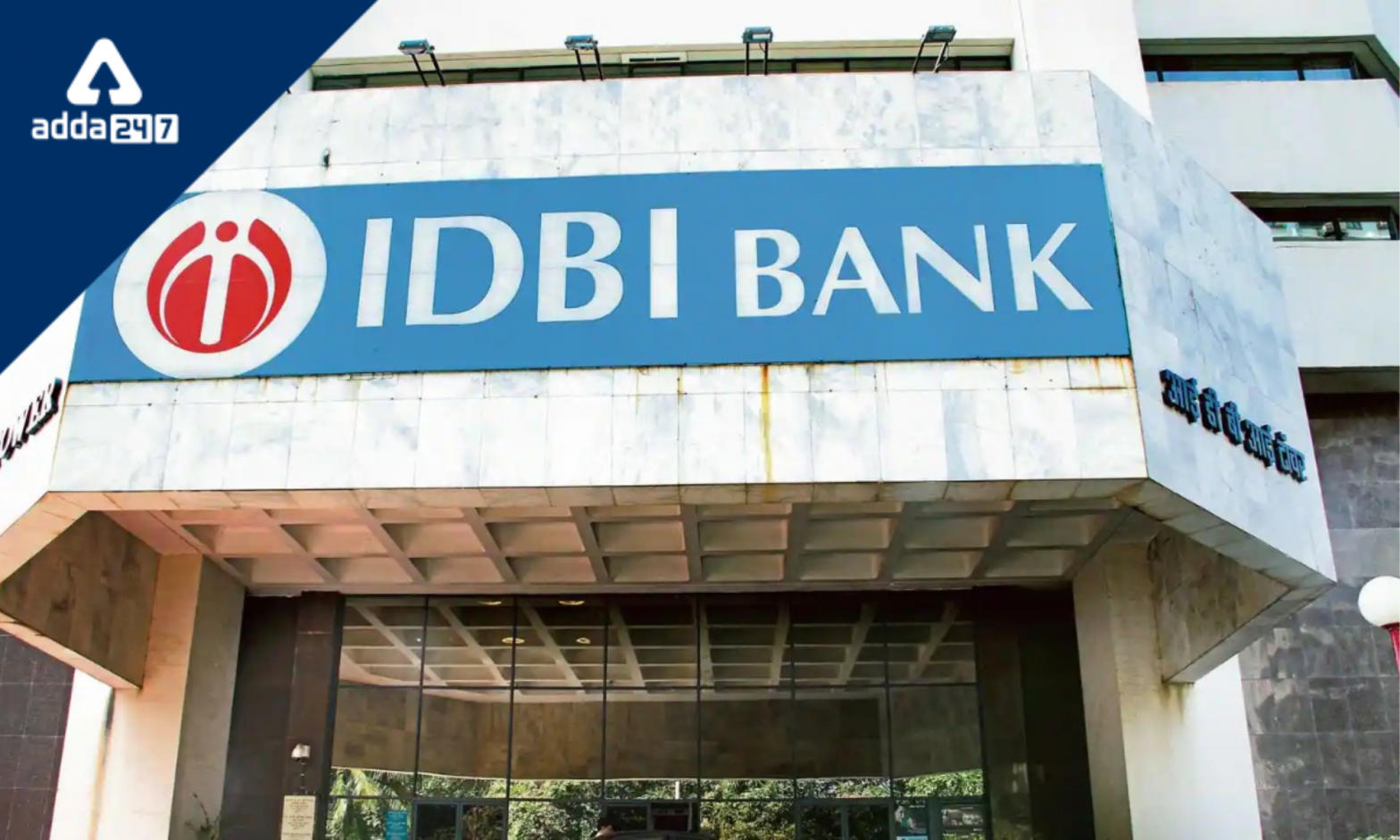 The Reserve Bank of India (RBI), as perceived by the Union Government and Life Insurance Companies (LIC), has reportedly accepted the centre's request to permit non-financial institutions and unregulated entities to own more than 40 per cent stake in IDBI Bank and to sell between 51 and 74 per cent of the lender through a strategic divestment process.
As the Union government and Life Insurance Corporation (LIC) look to sell 51–74% of the lender through the strategic divestment process, the Reserve Bank of India (RBI) has agreed to the Centre's request to permit non-financial institutions and non-regulated entities to own more than 40% of IDBI Bank.
Important Takeaways For All Competitive Exams:
Governor of Reserve Bank Of India: Shaktikanta Das
Managing Director & Chief Executive Officer of IDBI Bank: Rakesh Sharma
Defence News
7. CRPF 84th Raising Day Observes on 27 July 2022 
The Central Reserve Police Force (CRPF), observed its 84th Raising Day on 27 July 2022. The day celebrates the immense and unparalleled contribution of the force in upholding the unity, integrity, and sovereignty of the nation.
CRPF is India's largest Central Armed Police Force, which operates under the authority of the Ministry of Home Affairs (MHA).  
CRPF came into existence as the 'Crown Representative's Police' on 27 July 1939. After Independence, it became the Central Reserve Police Force on the enactment of the 'CRPF Act' on 28 December 1949, which constituted CRPF as an armed force of the Union.
Important Takeaways for All Competitive Exams:
CRPF Director General: IPS Kuldiep Singh.
8. iDEX-DIO of Ministry of Defence signs its 100th contract for innovation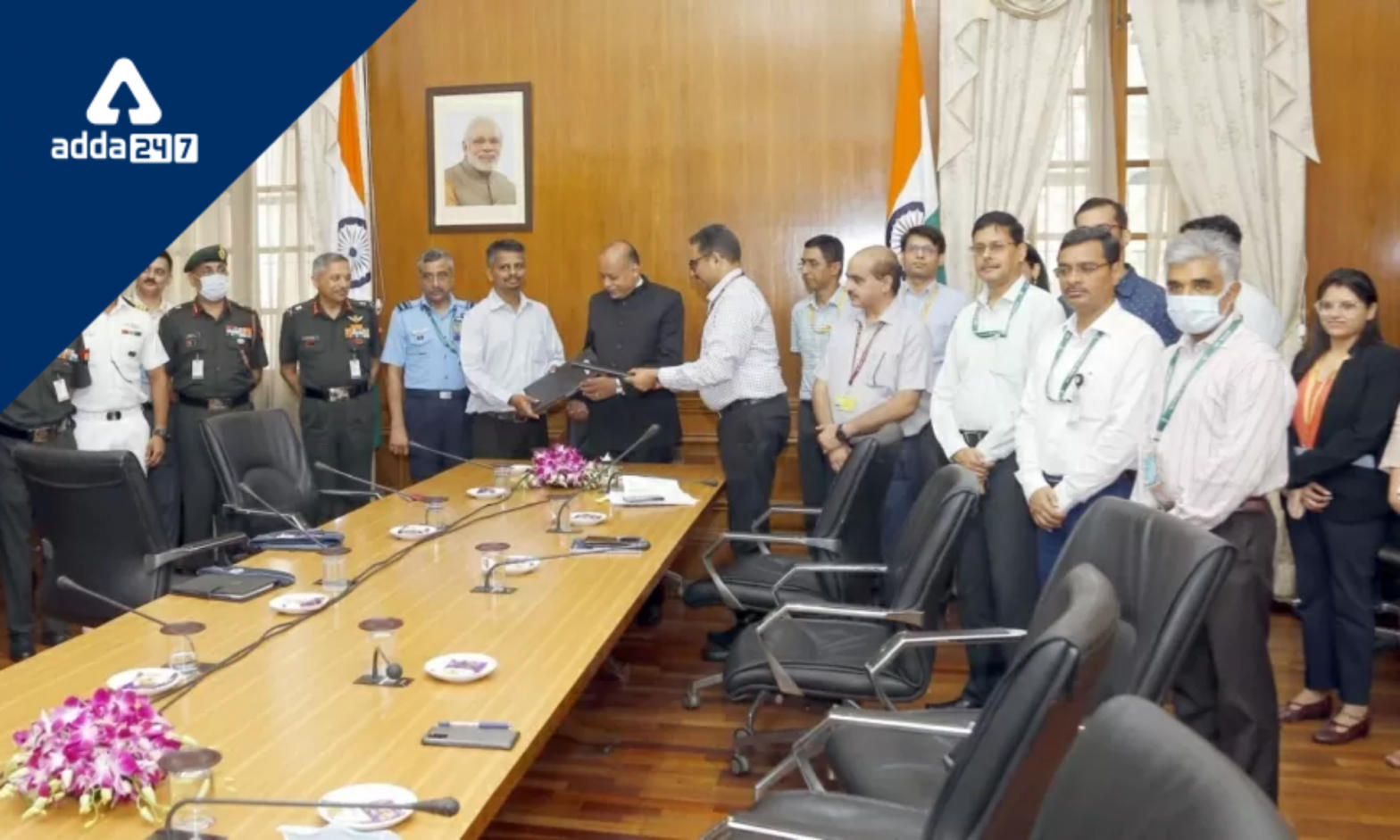 iDEX inked its 100th contract with Pacify Medical Technologies Pvt Ltd in New Delhi. The initiative iDEX (Innovations for Defence Excellence), described as the Ministry of Defence's (MoD) centrepiece for technical innovation, was introduced by Prime Minister Narendra Modi in April 2018.
The purpose of iDEX was to support start-ups by giving them a venue for co-creation and co-development in the fields of defence and aerospace technologies.
The "Defence Innovation Organization" (DIO), which is a "not for profit" organisation in accordance with Section 8 of the Companies Act 2013, finances and oversees iDEX.
Ranks and Reports News
9. Roshni Nadar retained as India's richest woman for 2nd year in a row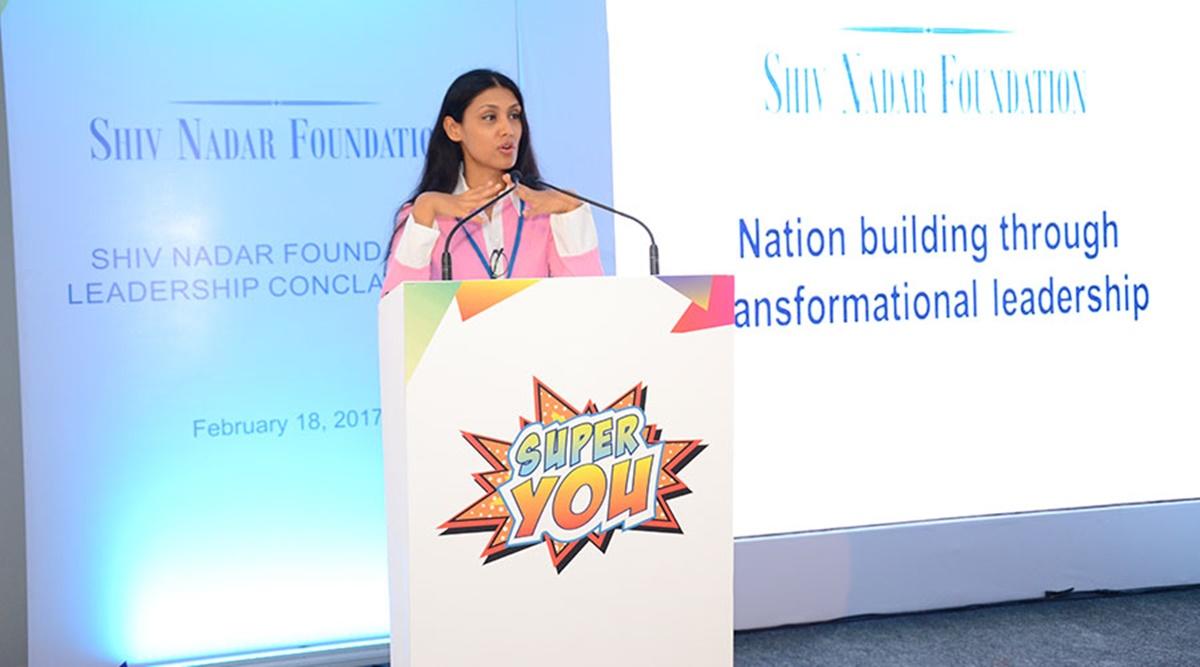 HCL Technologies' Chairperson, Roshni Nadar Malhotra has retained her position as the richest woman in India, for the second year in a row according to the third edition of 'Kotak Private Banking Hurun – Leading Wealthy Women List'.
The total net worth of Roshni Nadar stood at Rs 84,330 crore. Roshni Nadar was followed by Nykaa-owner Falguni Nayar, overtaking Kiran Mazumdar-Shaw of Biocon, with a total wealth of Rs 57,520 crore. Falguni Nayar is the world's tenth richest self-made woman.
The report highlighted that 25 new faces have made it to the list. The other key highlights of the report include that the average wealth of women in 2021 went up to Rs 4,170 crore as against Rs 2,725 crore in the last edition of the list.
To read the complete article: Click Here
10. In three years, India lost 329 tigers, 29 of which were killed by poachers: Govt 
According to a government report, 329 tigers in India perished in the past three years as a result of poaching, natural disasters, and other factors.
The poaching, electrocution, poisoning, and train accidents contributed to the deaths of up to 307 elephants over this time. 96 tigers perished in 2019, 106 in 2020, and 127 in 2021, according to data presented by Union Minister of State for Environment Ashwini Kumar Choubey.
Sports News
11. PV Sindhu named India's flagbearer for 2022 Birmingham Commonwealth Games 
Ace India badminton player P.V. Sindhu has been chosen as the flagbearer of the Indian contingent for the opening ceremony of the Commonwealth Games 2022. The opening ceremony will be held on July 28, 2022, at Alexander Stadium in Birmingham.
She was the flag-bearer at the opening ceremony of the 2018 Commonwealth Games on the Gold Coast, where she won silver in the women's singles event.
Olympic champion Neeraj Chopra, who was also the defending champion in the Commonwealth Games having won the gold in Gold Coast four years ago, was expected to be the flag-bearer.
12. Cabinet authorises signing of guarantees for FIFA Under 17 Women's WC in India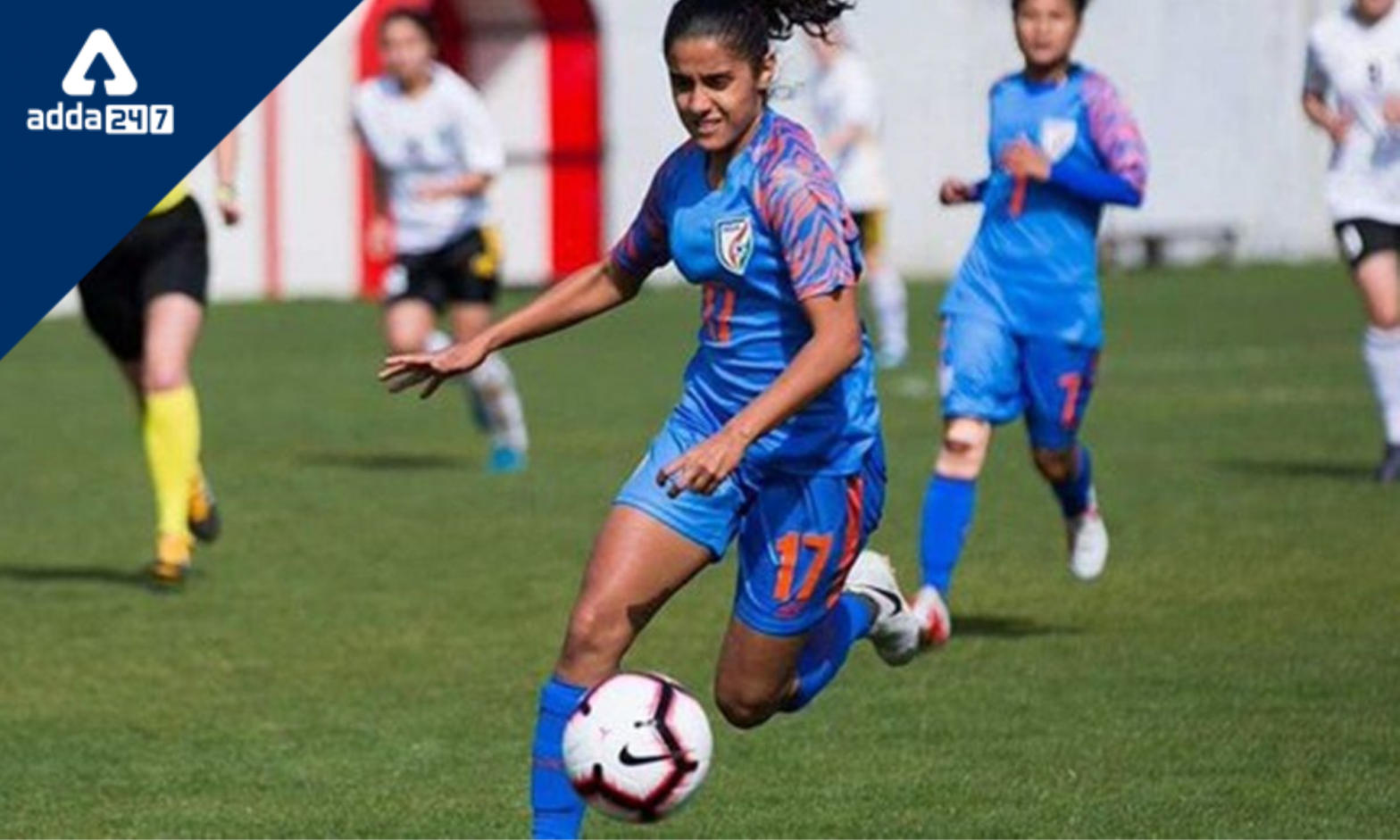 The signing of the guarantees for hosting the FIFA Under 17 Women's World Cup in India in 2022 has been accepted by the Union Cabinet, which is presided over by Prime Minister Narendra Modi.
The FIFA U-17 Women's World Cup 2022 is slated to take place in India from October 11 to October 30. The seventh iteration of the biennial youth competition will mark India's first-ever hosting of a FIFA women's championship.
13. ICC Members List: Cambodia, Uzbekistan and Cote D'Ivoire receive membership status 
The International Cricket Council has awarded membership status to three countries during the ongoing ICC Annual Conference in Birmingham.
Cambodia and Uzbekistan from Asia, and Cote D'Ivoire from Africa, were all awarded Associate membership status, taking ICC's total members to 108 countries, including 96 Associates.
The two Asian teams take the total count of Asian countries to 25 while Cote D'Ivoire is the 21st country from Africa.
Ukraine's application for ICC Membership is deferred until cricket activity is able to safely resume within the country, but the ICC will continue to support the Ukraine Cricket Federation through this process.
Cricket Russia's suspension at the 2021 AGM has turned into termination after it failed to resolve the issues and demonstrate compliance following suspension.
14. US wins most Gold, India places 33rd at the 2022 World Athletics Championships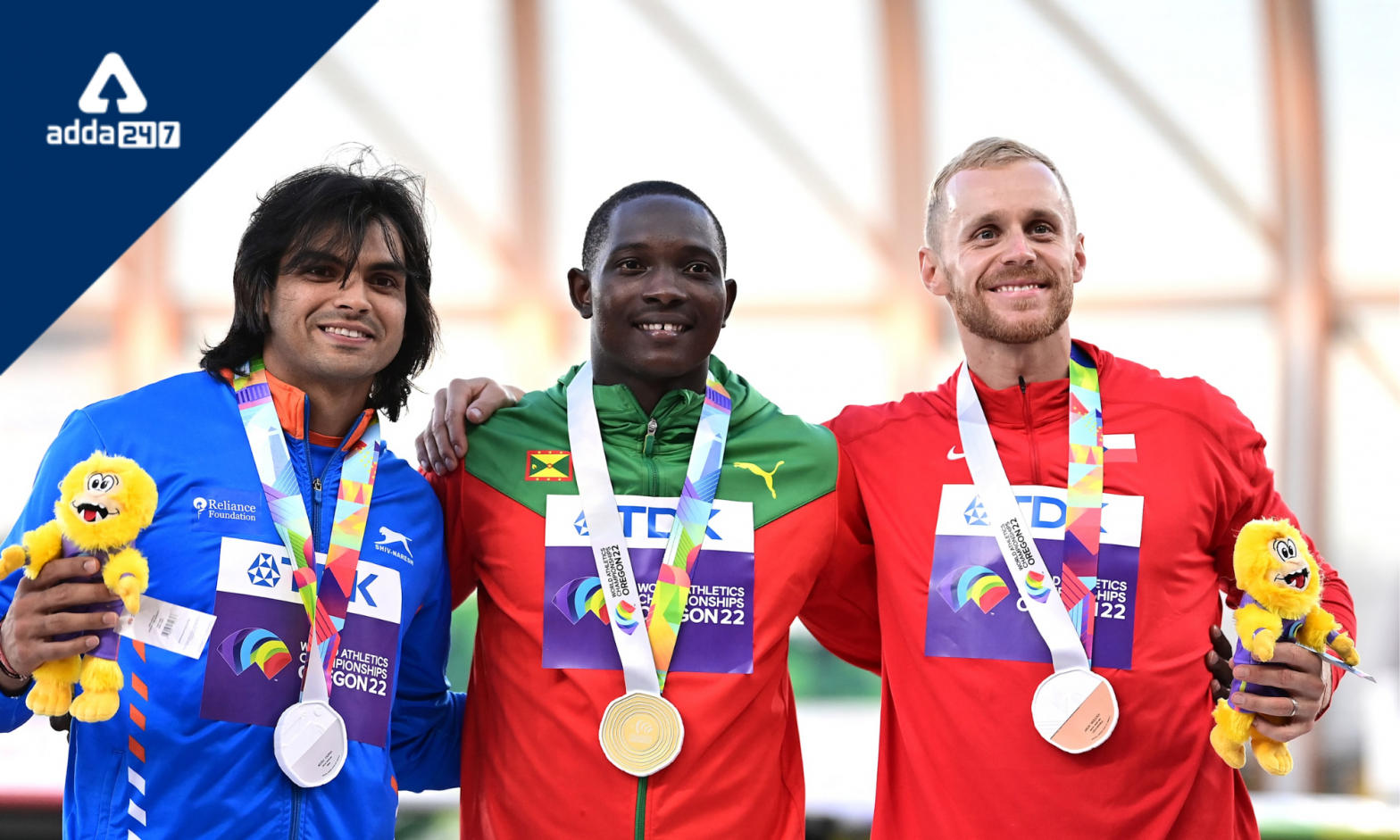 The World Athletics Championships were held in America for the first time. And in terms of medals, Team USA made the most of their time over the last 10 days.
More than three times as many as any other nation in the competition, and more than any other nation has ever won at a global championship, the United States finished the competition with a total of 33 medals.
This includes 13 golds, the most of any nation. India in 33 rd place among participating countries and fourth best in Asia only behind China, Japan and Kazakhstan.
Books and Authors
15. Anurag Thakur released books showcasing pictures of President Kovind his predecessors 
Union Information and Broadcasting Minister Anurag Thakur has released three books showcasing some of the rarest photographs of outgoing President Ram Nath Kovind and his predecessors.
The books were released during a function at the Rashtrapati Bhavan and their first copies were presented to President Ramnath Kovind.
First Book: 'Moods, Moments and Memories…' has a collection of rarely seen images of the former presidents of India from 1950-2017.
Second Book: 'The First Citizen' has pictorial records of President Kovind's term.
Third Book: 'Interpreting Geometries – Flooring of Rashtrapati Bhavan' documents and analyses the intricate play of geometry applied to evolve the unique flooring patterns in the Rashtrapati Bhavan.
Important Days
16. World Hepatitis Day 2022 observed globally on 28th July
World Hepatitis Day is observed each year on 28 July to raise awareness of viral hepatitis, which causes inflammation of the liver that leads to severe disease and liver cancer.
This day is an opportunity to step up national and international efforts on hepatitis, encourage actions and engagement by individuals, partners and the public and highlight the need for a greater global response as outlined in the WHO's Global hepatitis report of 2017.
The theme for world hepatitis day 2022 is 'Bringing hepatitis care closer to you.' The main theme is to focus on raising awareness of the need to make hepatitis care more accessible.
Obituaries News
17. Eminent Assamese writer Atulananda Goswami passes away
Veteran Assamese litterateur and winner of the Sahitya Akademi Award, Atulananda Goswami, has passed away. He was 87. Goswami was known as a short story writer, a litterateur and a novelist par excellence.
He was awarded the Sahitya Academy award in 2006, for his novel 'Seneh Jorir Ganthi' in 2006. Some of his other notable works include 'Namgharia' 'Hamdoi Pulor Jon', 'Rajpaat', 'Polatok' and 'Ashray'. He had translated many English, Bengali and Odia works into Assamese, and also Assamese texts into English.
18. Northern Irish Nobel Peace Prize Winner David Trimble passes away 
Former Northern Irish first minister David Trimble, a pro-British leader who won the Nobel Peace Prize in 1998 for his role as a key architect in ending three decades of bloodshed in the region, has passed away at the age of 77.
Trimble and John Hume, former leaders of the Catholic Social Democratic and Labour Party, jointly received the Nobel Peace Prize in 1998 for their roles in helping end the sectarian violence that claimed some 3,600 lives.
19. Oscar-nominated director Bob Rafelson passes away 
Bob Rafelson, co-creator of 'The Monkees' and Director of the film 'Five Easy Pieces' has passed away. Five Easy Pieces earned Rafelson two Oscar nominations, for best picture and screenplay in 1971.
He co-created the Monkees and the TV series of the same name, winning him an Emmy Award for Outstanding Comedy Series alongside Bert Schneider in 1967. Rafelson directed several episodes and served as a producer and EP. He also received writing credits on two shows.
28th July | Current Affairs 2022 | Current Affairs Today | Current Affairs by Ashish Gautam
Click Here to Register for Bank Exams 2021 Preparation Material
Visit Achieversadda.com and participate in discussions with other aspirants and achievers. Get answers to your queries and connect with others on Achieversadda.com

All the Best BA'ians for the Bank exam!