Here is the Daily GK Update of 2nd December 2020 covering the following news headlines:  AR Rahman, Virtual Aadi Mahotsav-Madhya Pradesh, Duare Sarkar, Bata, OECD.
Daily GK updates are incorporated with the important news that made the current affairs headlines for banking or other competitive exams. Daily GK Update is the complete bag of the important news that held all day long. One should have complete knowledge about the banking terms, current affairs news, etc. So, here is the GK update of 2nd December 2020 to help you prepare the Current affairs part. After reading this section, you can successfully attempt Current Affairs Quiz.
National News
1. Arjun Munda e-launches "Virtual Aadi Mahotsav-Madhya Pradesh"
The Union Minister for Tribal Affairs, Arjun Munda has launched the first-ever virtual edition of Aadi Mahotsav – Madhya Pradesh.
The event will showcase the tribal traditions of the various tribal communities by having their crafts and natural products on display.
Videos showcasing different aspects of their culture – music, dance etc, will also be shared. In essence, it will still be a celebration of the tribes and their diverse, varied lifestyle but on a different platform.
The 10-day long festival will begin from December 1, 2020. It is being hosted on the Tribes India website – www.tribesindia.com.
The highlights of the virtual launch included a virtual tour of the artisans' workplace and glimpses of the tribal dance and music from Madhya Pradesh. The main focus of the first virtual Aadi Mahotsav is on the tribal craft and culture of Madhya Pradesh.
The next focus state of the programme would be Gujarat ( from 11th December 2020), followed by West Bengal from the 21st December 2020.
State News
2. West Bengal launches massive 'Duare Sarkar' outreach campaign
West Bengal Chief Minister, Mamata Banerjee has launched a massive campaign titled 'Duare Sarkar' (government at doorsteps) to aware people about the 11 state-run welfare schemes and help them avail its benefits.
The two-month-long outreach programme has been launched keeping in view the 2021 state assembly elections which are due in April-May.
The campaign will continue from December 1, 2020, to January 30, 2020, in four phases, with slogan 'jar jekhane darkar, asche apnar duare sarkar' (government will be at your doorsteps whenever you need it).
The 11 schemes will be made available to the beneficiaries through camps set up for the purpose.
Important takeaways for all competitive exams:
Chief Minister of West Bengal: Mamata Banerjee; Governor: Jagdeep Dhankhar.
Appointments News
3. Bata names Sandeep Kataria as global CEO
Footwear major Bata Shoe Organization has appointed Sandeep Kataria as the new global Chief Executive Officer (CEO).
He is the first Indian to be appointed to the global role of Bata (Headquarter-Lausanne, Switzerland). He takes over from Alexis Nasard, who has stepped down after almost five years in the role.
Before this, Kataria was the CEO of Bata India since 2017. Under Kataria, Bata India managed to transform into the largest footwear retailer in India within a relatively short span.
Important takeaways for all competitive exams: 
Bata Headquarters: Lausanne, Switzerland.

Bata Founded: 

24 August 1894.
Agreements News
4. ADB sign $132.8 million loan agreement for Meghalaya's Power supply
The Asian Development Bank (ADB) and the Government of India have signed a USD 132.8 million loan agreement for Meghalaya Power Distribution Sector Improvement Project.
The project aims to strengthen and modernize the distribution network and improve the quality of power supplied to households, industries, and businesses in the northeastern state of Meghalaya.
This project supports Meghalaya's '24×7 Power for All' initiative and will help the State reduce its high technical and commercial losses through network strengthening, metering and billing efficiency improvements.
Important takeaways for all competitive exams:
Meghalaya Capital: 

Shillong.

Meghalaya Governor: 

Satya Pal Malik.

Meghalaya Chief minister: 

Conrad Sangma.
Economy News
5. OECD Projects India's FY21 GDP at -9.9%
The Organisation for Economic Co-operation and Development (OECD) has marginally raised its GDP forecast for India to a contraction of 9.9% in 2020-21 (FY21) from its earlier projection of (-)10.2% in September 2020.
OECD expects the GDP to rebound to 8% in 2021-22 (FY22) and 5% in 2022-23 (FY23).
In terms of the global economy, OECD expects the world GDP to contract 4.2% in 2020. This estimate was (-)4.5 per cent in September forecast.
OECD has also projected the world economy to grow by 4.2 per cent in 2021 from an earlier forecast of 5 per cent. For 2022, Global GDP is projected at 3.7%.
Important takeaways for all competitive exams:
OECD Headquarters: 

Paris, France.

OECD Founded: 

30 September 1961.

OECD Secretary-General: 

Jose Angel Gurria.
Ranks and Reports
6. US Air Quality Index: Lahore is world's most polluted city
Lahore, the cultural capital Pakistan, has been ranked as the world's most polluted city, according to air pollution data released by the US Air Quality Index (AQI).
Lahore reported a particulate matter (PM) rating of 423. New Delhi stood second with a PM of 229, while Nepal's capital Kathmandu ranked the third with a PM of 178.
The Air Quality Index (AQI) is released by the US Environmental Protection Agency (EPA) to give people an idea of whether it's safe to breathe the air.
AQI is based on the levels of five major pollutants regulated by the EPA: ground-level ozone, particulate matter (PM2.5), carbon monoxide, sulfur dioxide, and nitrogen dioxide.
AQI measures air quality by placing it on a scale of 0-500, where air quality is regarded as satisfactory if the AQI is under 50.
Defence News
7. Indian Army successfully testfires Anti-Ship version of BrahMos missile
India successfully test-fired the anti-ship version of the BrahMos supersonic cruise missile from the Andaman and Nicobar Islands territory.
The test was conducted as part of the ongoing trials being conducted by the Indian Navy.
The DRDO-developed BrahMos supersonic cruise missile with a strike range of 300 Km was launched from Indian Navy's INS Ranvijay and it successfully hit its target ship near the Car Nicobar Islands in the Bay of Bengal.
Schemes and Committees News
8. Centre constitutes AIPA committee headed by Environment Secretary
The Central Government has set up an Apex Committee for the Implementation of the Paris Agreement (AIPA) for achieving its goals under the global deal.
The 17-member committee comprised of members from 13 key ministries of the Union Government.
The Union Ministry of Environment, Forest and Climate Change (MoEFCC) secretary R P Gupta will be the head of this committee and the additional secretary, MoEFCC, Ravi Shankar Prasad will be the vice-chairperson.
The Environment ministry has enlisted as many as 16 functions for the APIA.
Important Days
9. International Day for the Abolition of Slavery
International Day for the Abolition of Slavery is observed annually on 2nd December since 1986 by the United Nations General Assembly.
The focus of this day is on eradicating contemporary forms of slavery, such as trafficking in persons, sexual exploitation, the worst forms of child labour, forced marriage, and the forced recruitment of children for use in armed conflict.
10. National Pollution Control Day: 02 December
In India, the National Pollution Control Day is observed every year on December 2 to commemorate the life of people lost in the unfortunate incident of Bhopal Gas Tragedy that occurred in the year 1984 on the night of 2–3 December.
The year 2020 marks the 36th anniversary of the Bhopal Gas Tragedy.
Through this day, awareness is created about the rising pollution of air, water, and soil, as well as shifts the attention of people with regards to the pollution control acts.
11. World Computer Literacy Day: 02 December
The World Computer Literacy Day is observed annually on 2nd December to create awareness and drive digital literacy in underserved communities worldwide.
The day promotes technological skills, especially in children and women.
The World Computer Literacy Day controls the advanced gap that exists in the world today.
The day was originally founded by the Indian computer company NIIT to mark its 20th anniversary in 2001. World Computer Literacy Day was first observed and held in the year 2001 on 2nd Dec.
Miscellaneous News
12. Ministry of I&B release booklet on the birth anniversary of Guru Nanak Dev Ji
A booklet titled 'PM Modi and his Government's special relationship with Sikhs' was released, on the occasion of birth anniversary of Shri Guru Nanak Dev Ji.
It has been produced by Bureau of Outreach Communication under Ministry of Information and Broadcasting and is released in three languages Hindi, Punjabi and English.
The Minister credited the Prime Minister for personally supervising the smallest of arrangements and personally seeing off the first Jattha for Kartarpur Corridor. Mentioning other important decisions, the Minister highlighted the decision on no taxation on Langars, FCRA Registration to Sri Harmandir Sahib, allowing global Sangat participation, revision of 'Blacklist' as per the demand of Sikh community et al.
13. AR Rahman roped in as 'BAFTA Breakthrough' India ambassador
Oscar and Grammy-winning Indian composer, AR Rahman has been roped in as ambassador of the BAFTA Breakthrough initiative in India.
In 2020, BAFTA will identify and support up to five exceptional talents working in film, games or television in India.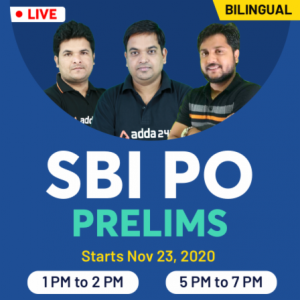 2nd December Current Affairs 2020 | Current Affairs Today | Daily Current Affairs 2020
Visit Achieversadda.com and participate in discussions with other aspirants and achievers. Get answers to your queries and connect with others on Achieversadda.com

All the Best BA'ians for SBI PO Prelims!